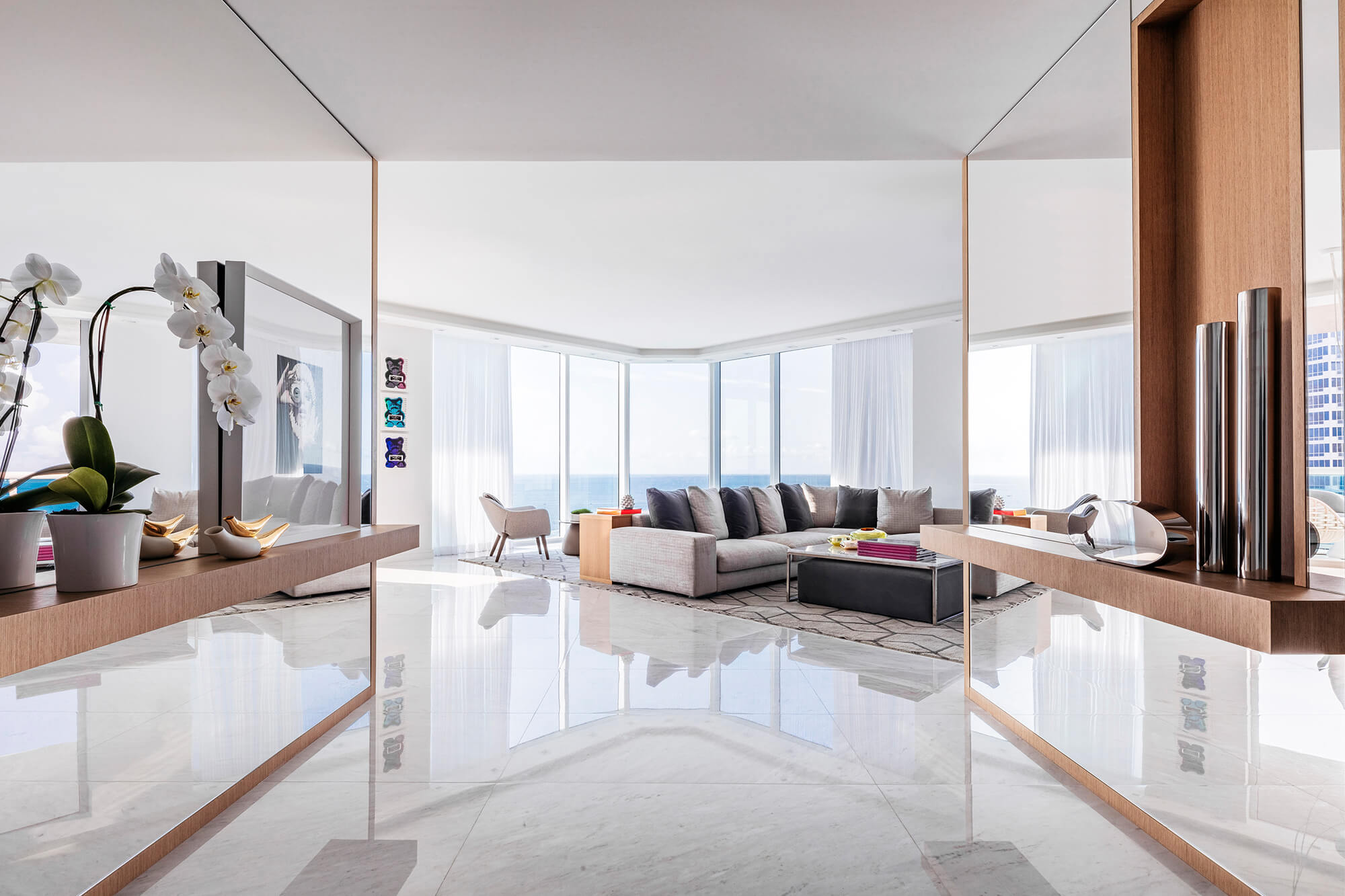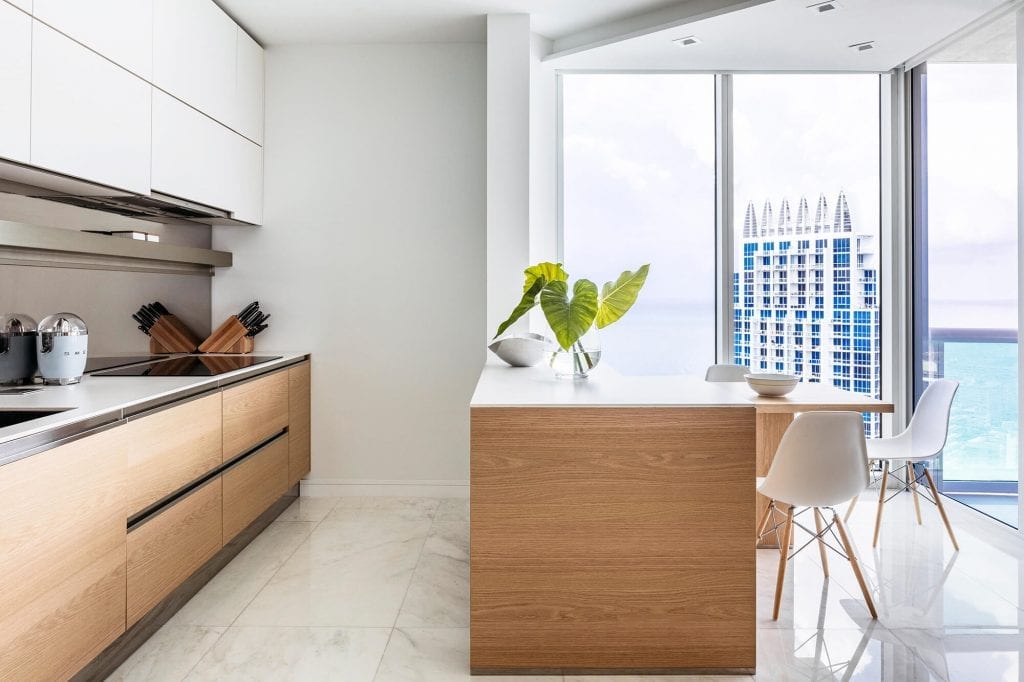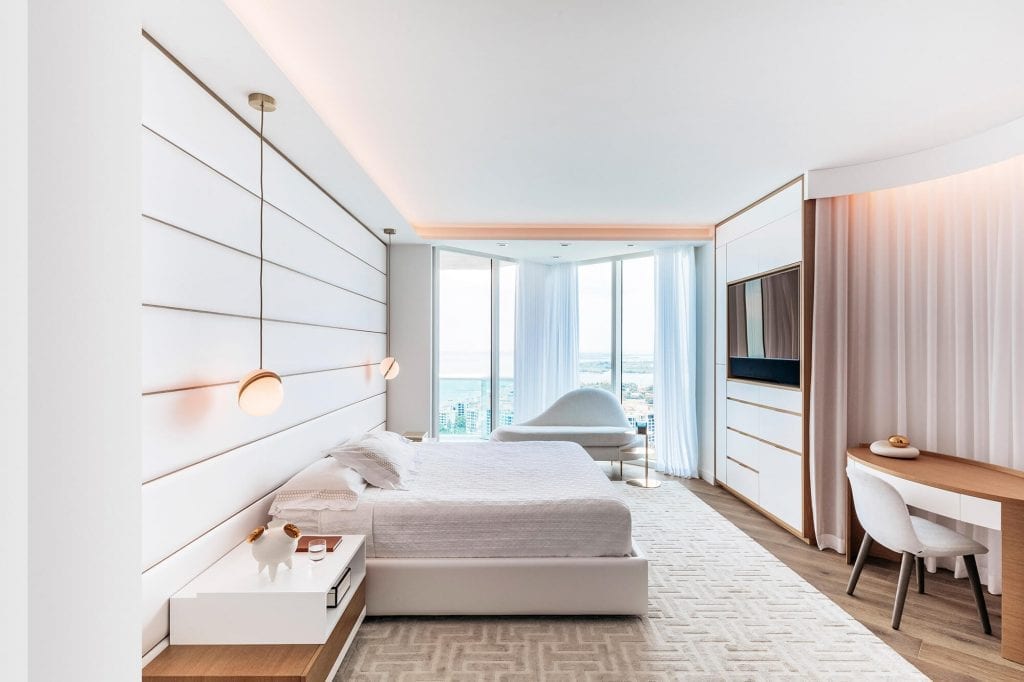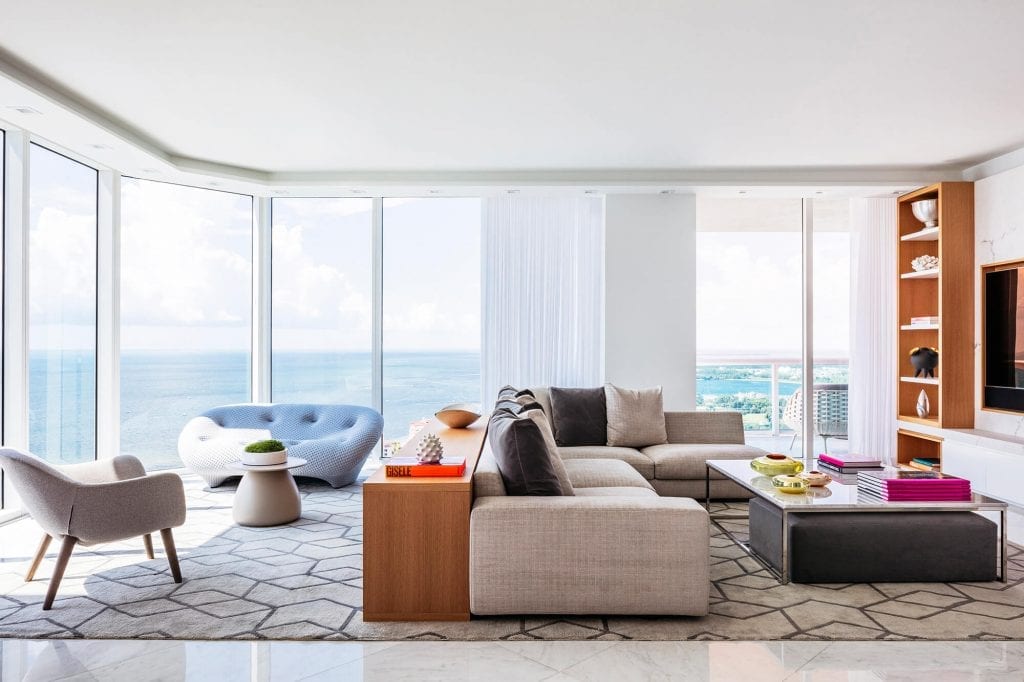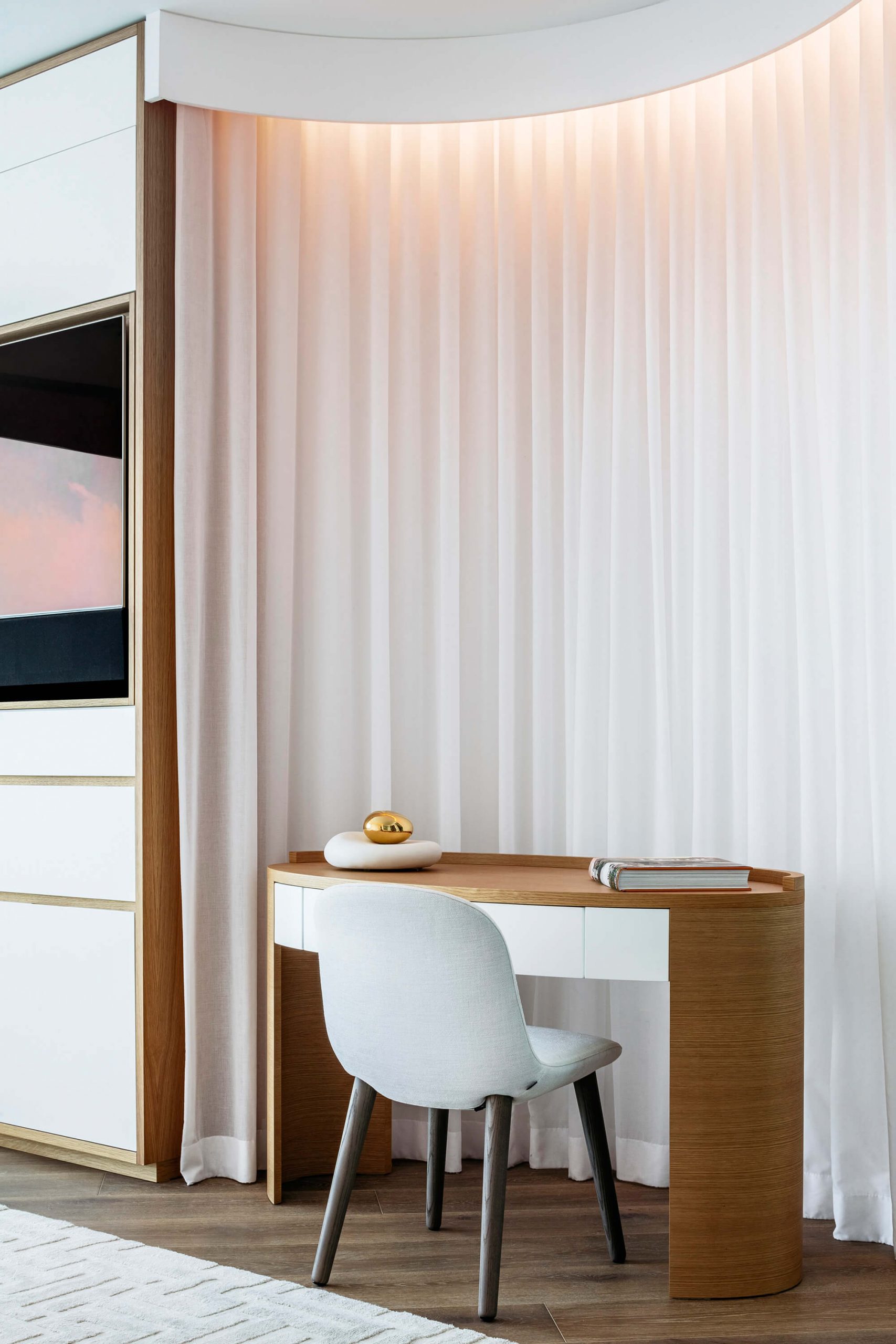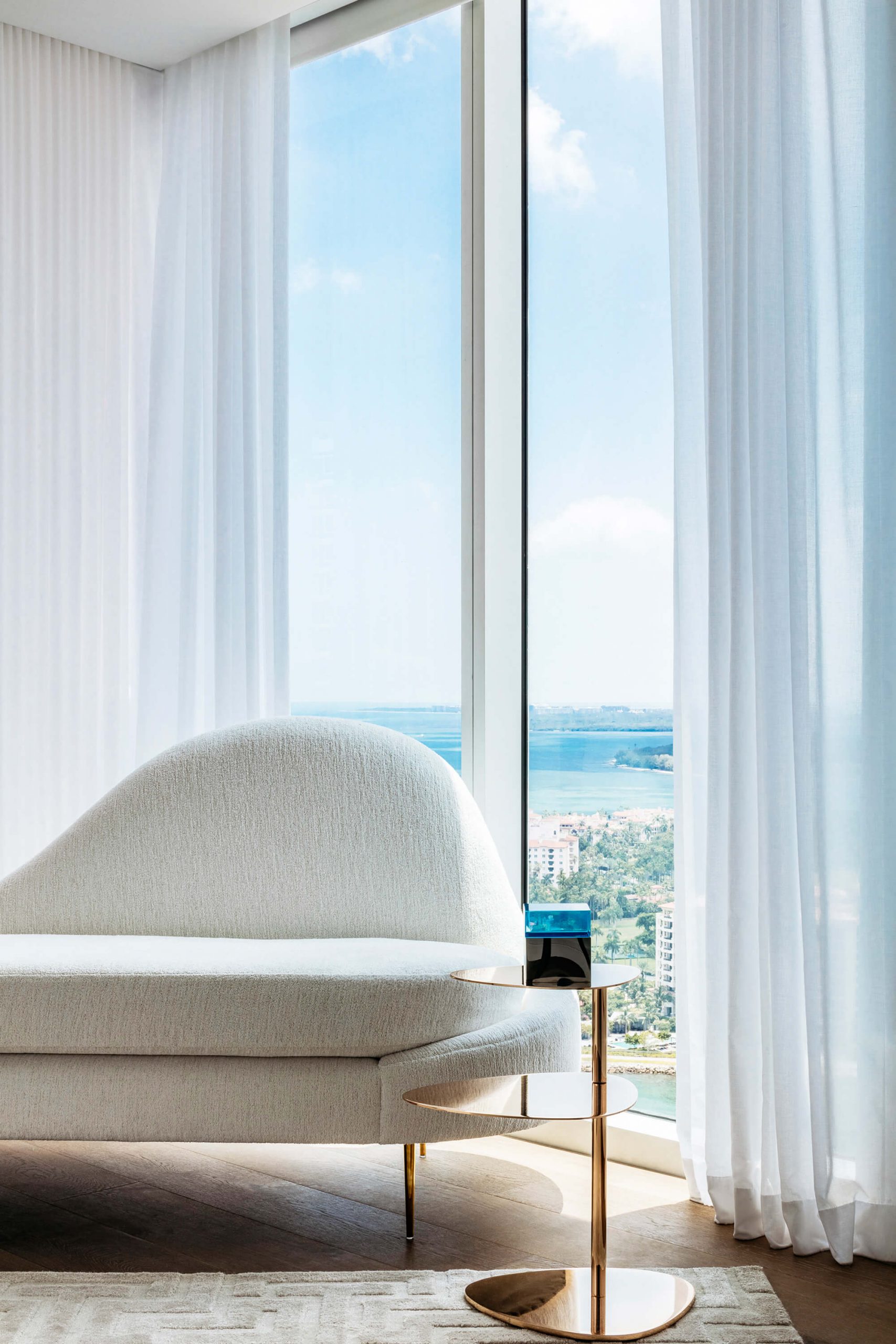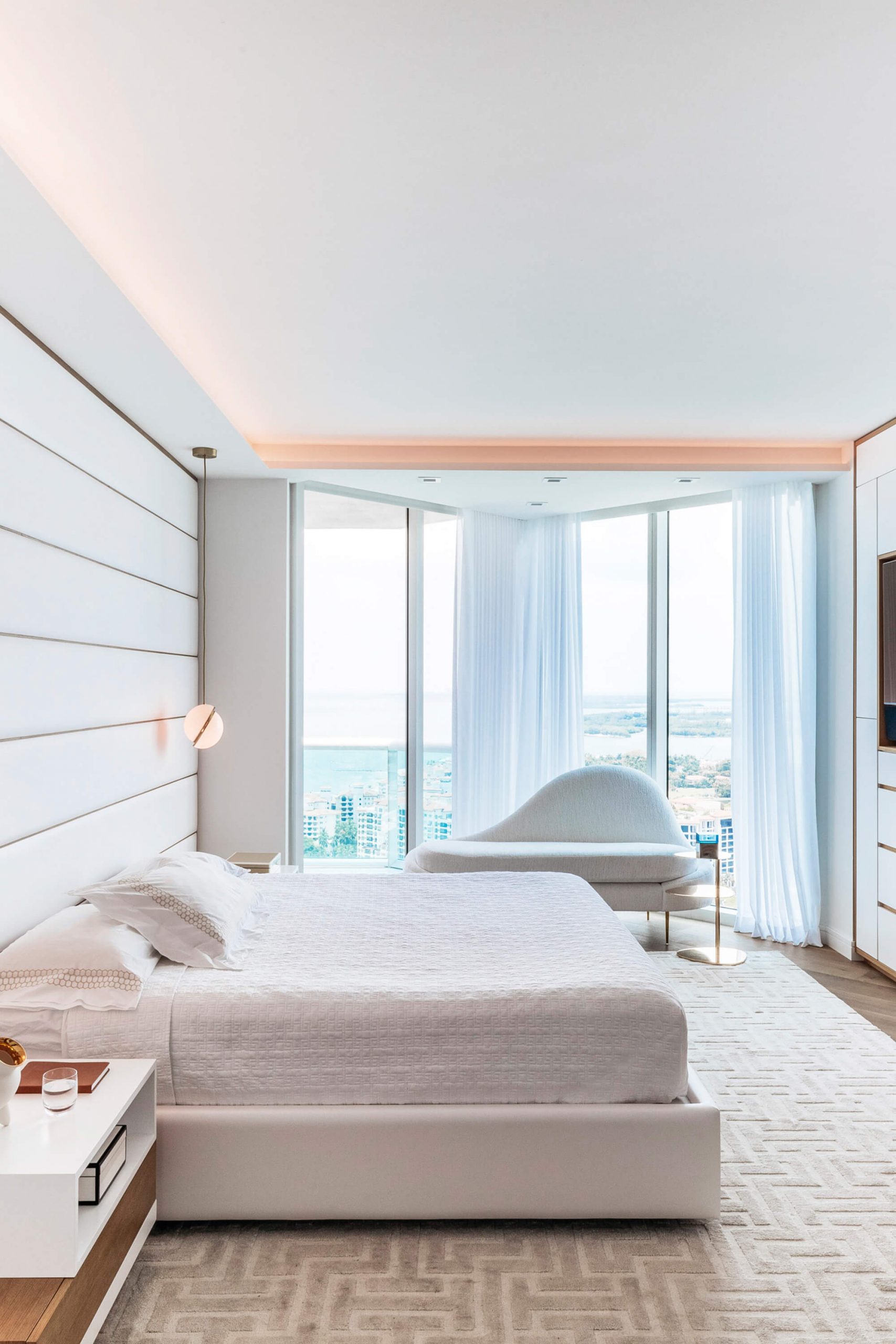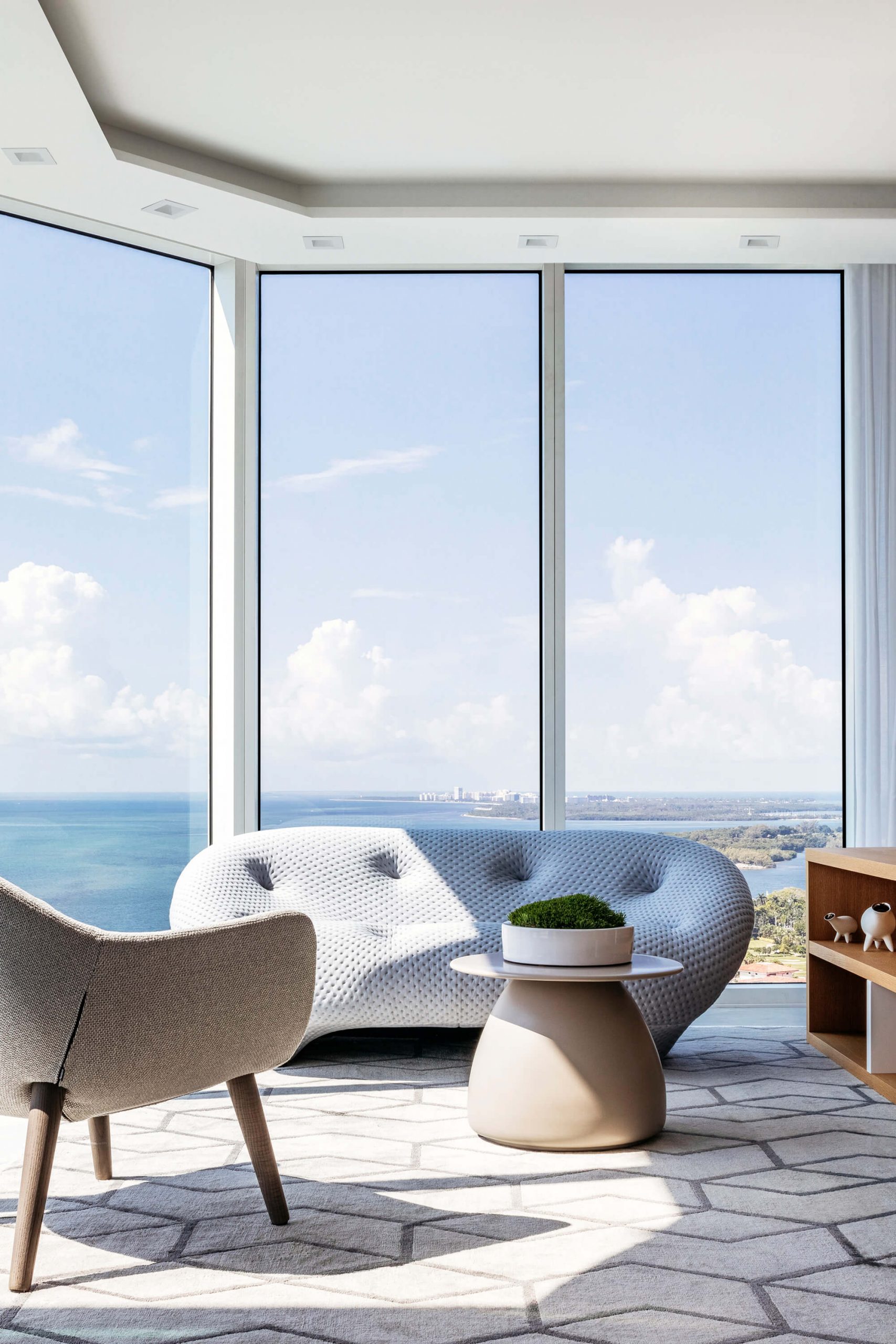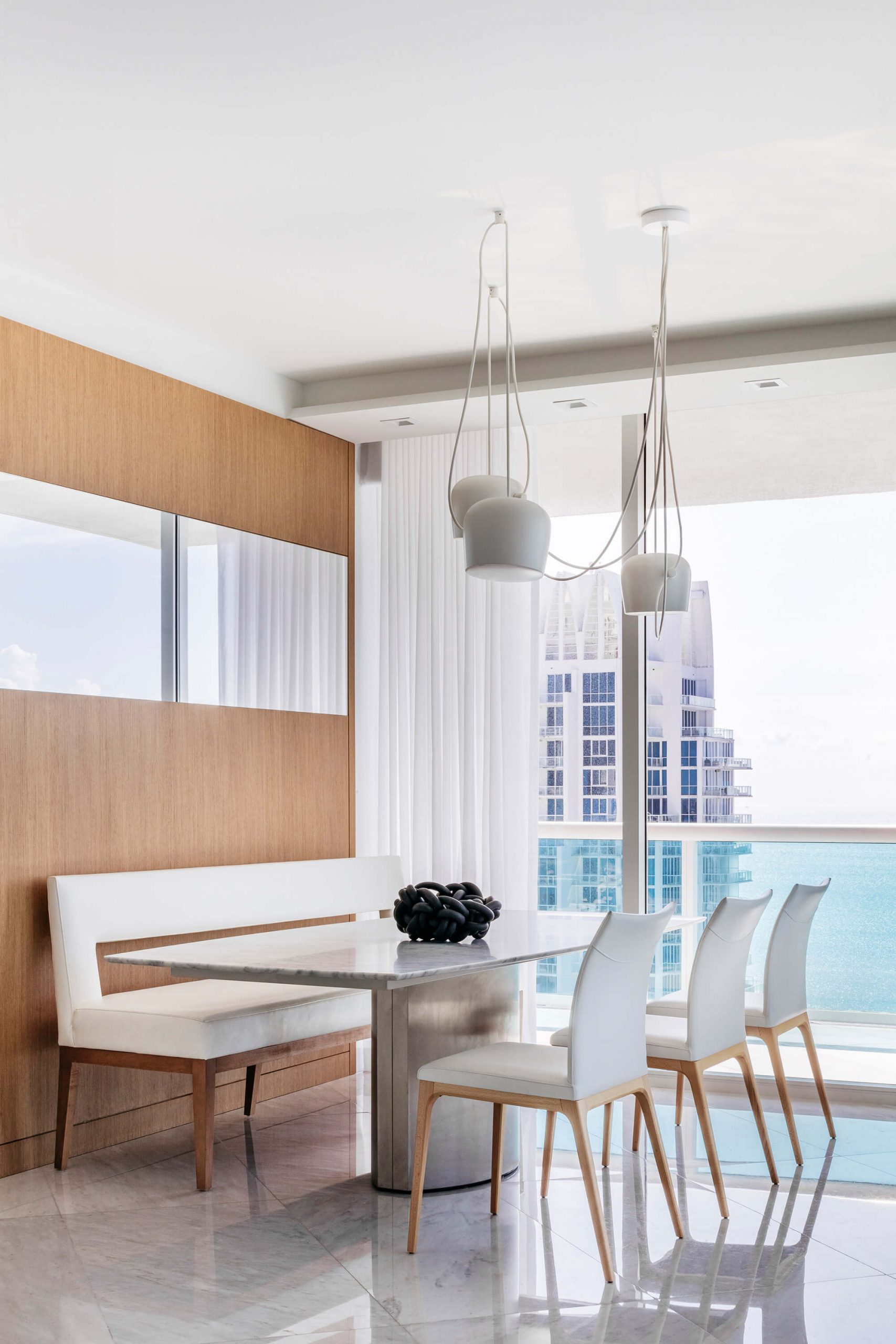 SoFi is home to one of our latest projects: Portofino. The sought-after South Beach location, also known as South of Fifth, is a fantastic blend of Art Deco buildings, contemporary residential architecture, and gleaming high rises.
Our clients wanted a sophisticated design and tasked us with completely gutting and transforming their 2700 square foot space.
Our team remodeled the kitchen, dining room, living room, three bedrooms, and three bathrooms. We installed wood floors in the bedrooms and white marble in the common areas. The clients were after a sophisticated space, so we used a clean color palette with accents of oak and lots of wood wall paneling. Britto Charette also designed custom headboards, feature walls, and unique storage solutions that will help our clients really maximize the use of their space.
Our team loves a challenge and we found a fun one in Portofino: our clients are tall but the ceilings are short. What to do? With the help of our fantastic construction specialists, we were able to raise the ceilings, providing the perfect solution for our clients.
We would like to thank our wonderful clients who allowed their residence to be filmed for TV's SOFLO Home Project. You can watch the episode by visiting our Britto Charette YouTube channel here.
To learn more about our Portofino project or to have us help you with your next design project, please contact us at 305.640.5005. Our award-winning team will be honored to create a sophisticated space for you.