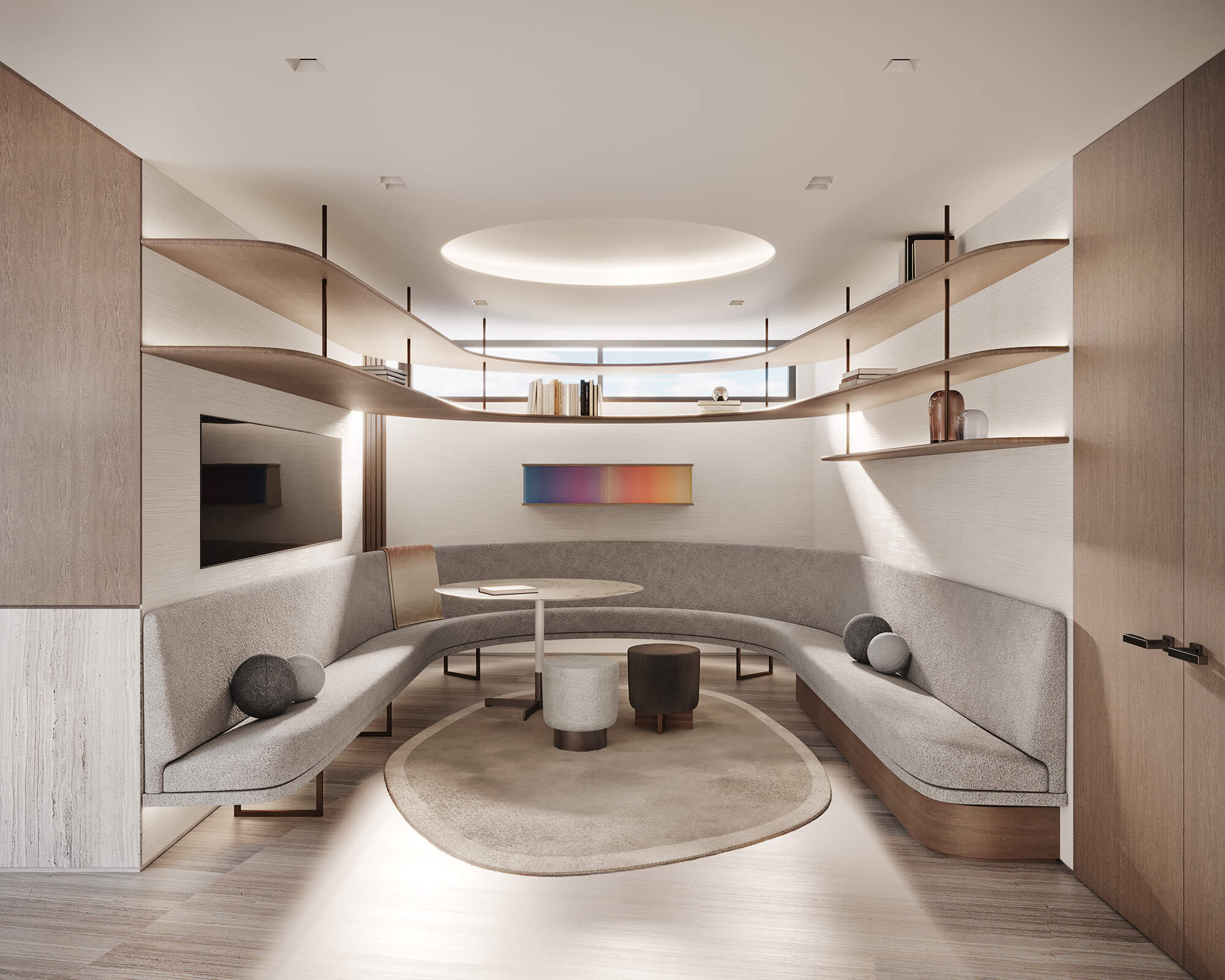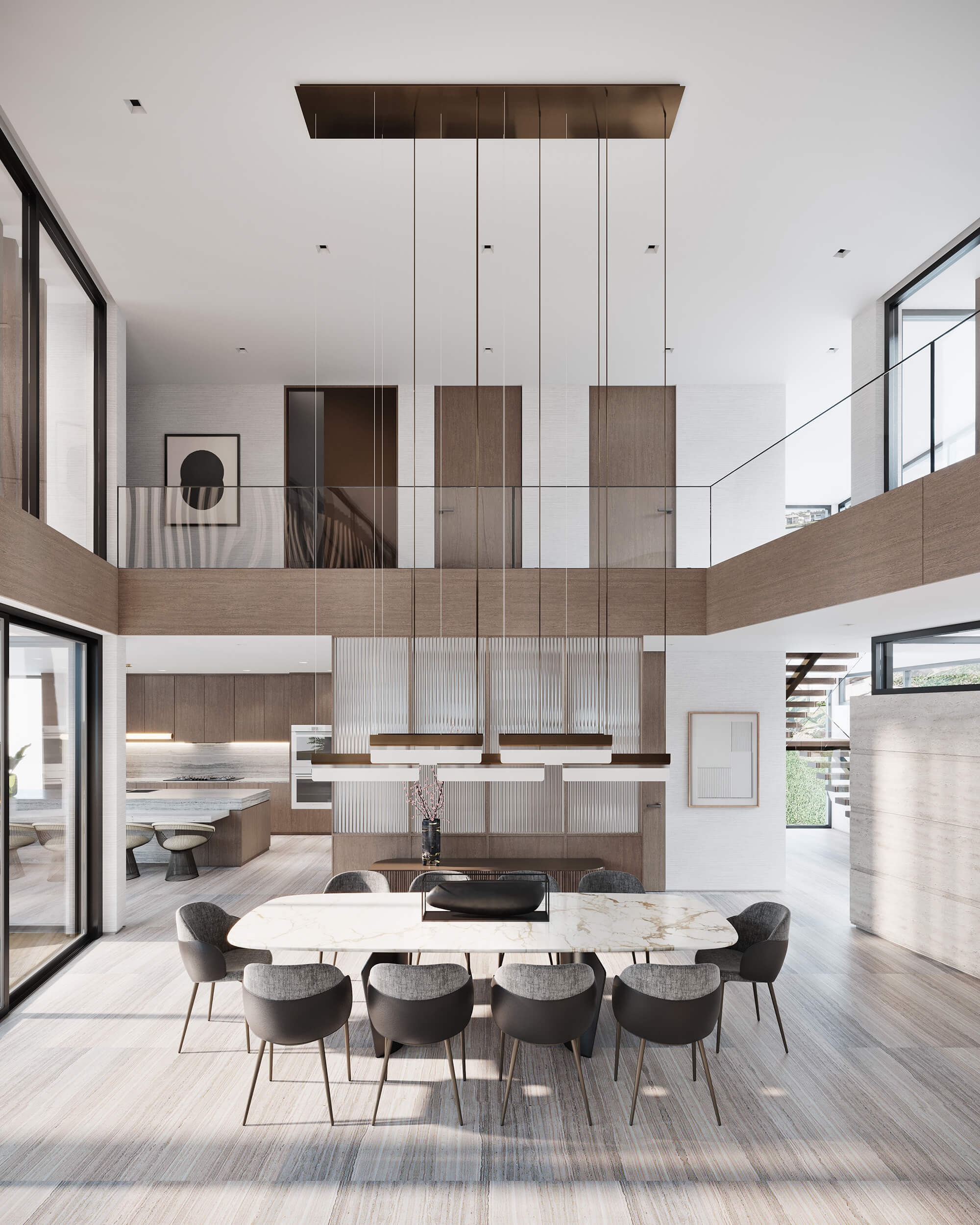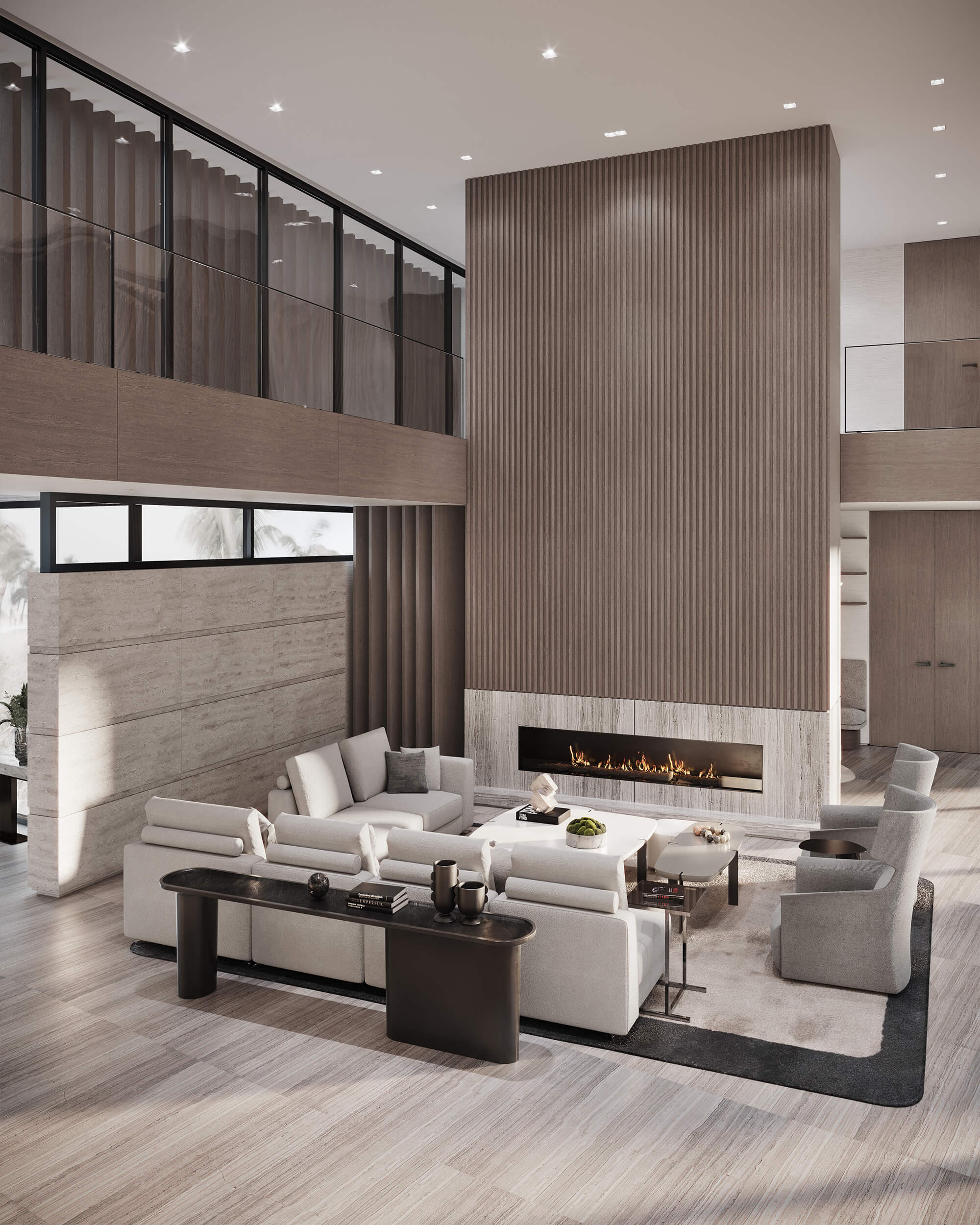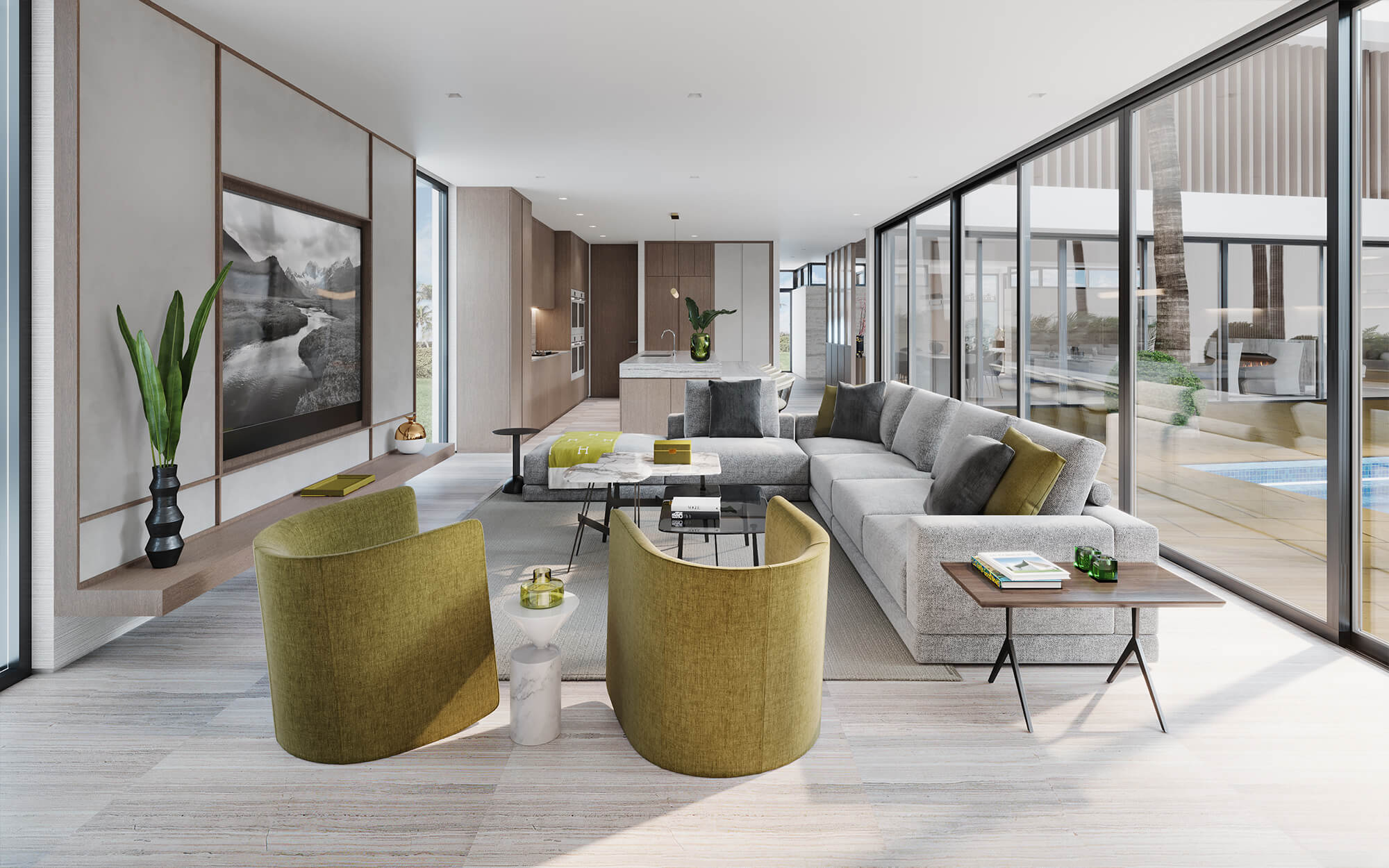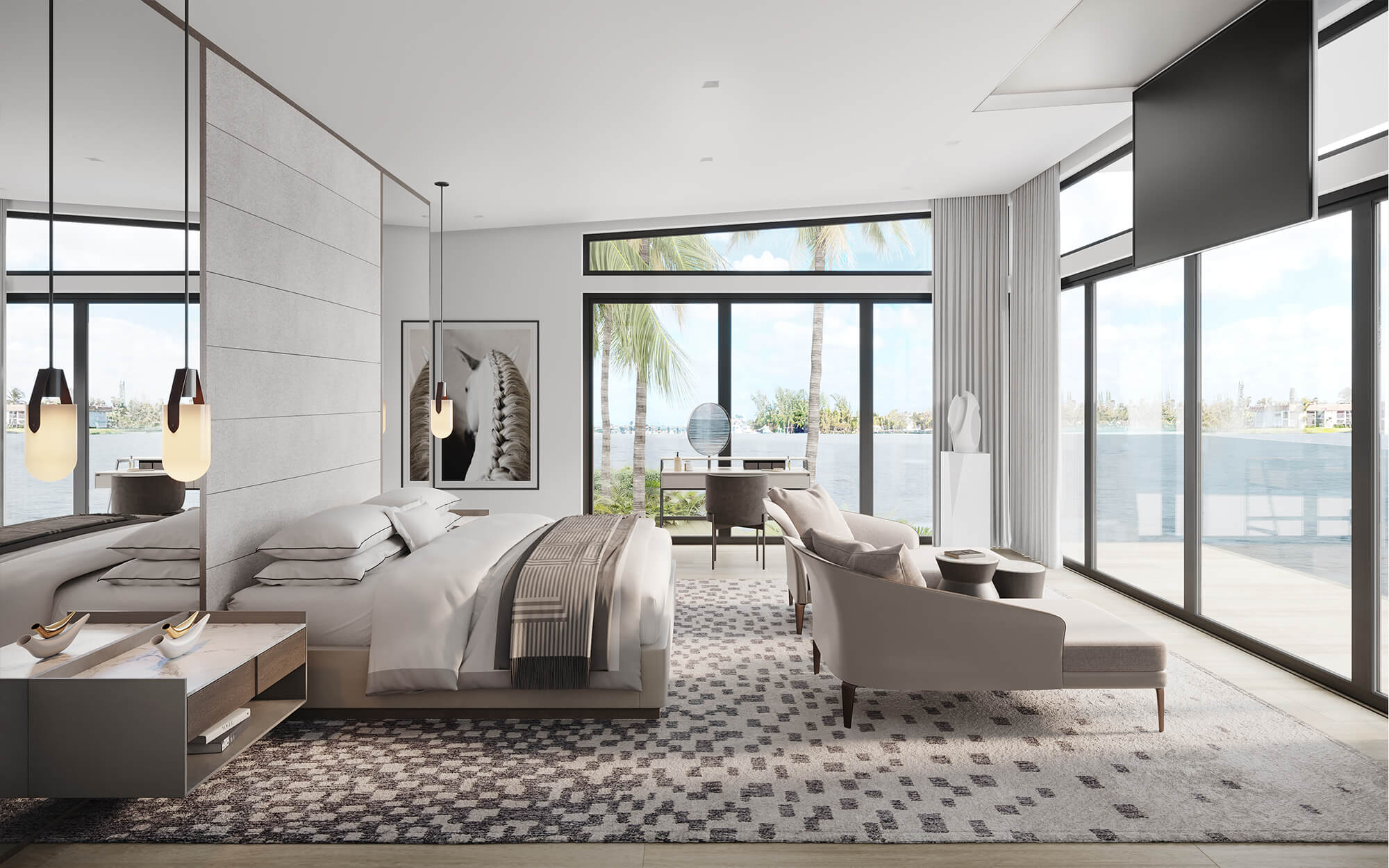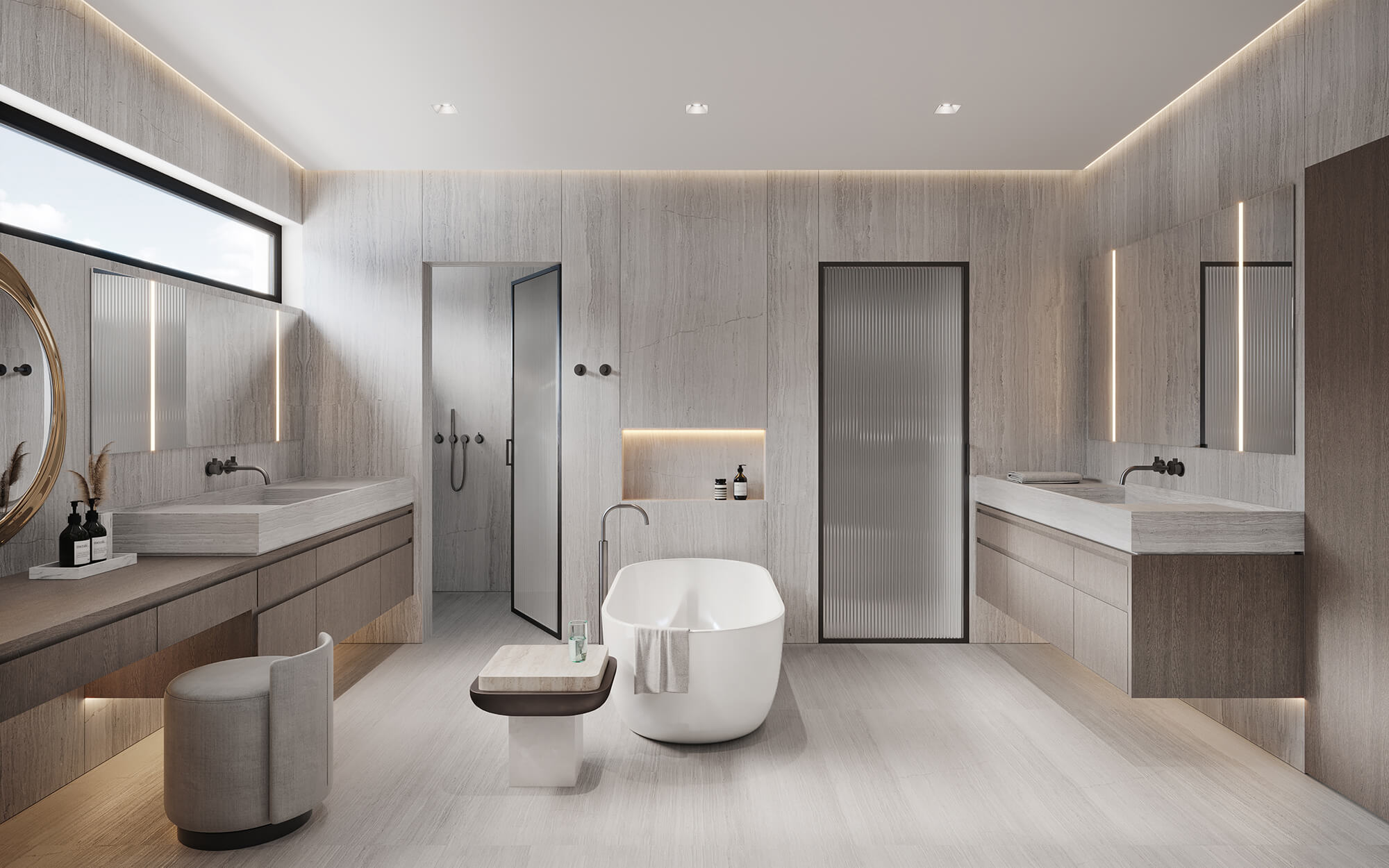 Britto Charette is thrilled to be completing the interior design of a new-construction home by architect Clint Larkin. Located on the Intracoastal, the incredible home design is inspired by Brazilian architecture and emphasizes Earth's elements.
Britto Charette is designing the interiors for the entire property and detached guest house and we're doing so with seamless indoor/outdoor living in mind. Our clients are relocating to Miami and have tasked us with creating an interior design that will allow them to age in place and that will also incorporate the needs of their grandchildren.
We've looked to Earth's elements for inspiration…concentrating on stones and wood to create a tranquil environment for our clients. The double-height space is a dream to work with and will be home to an abundance of custom furniture, millwork, and sliders that allow for sweeping views of the waterfront. A monumental fireplace will feature gorgeous millwork and a fully-integrated television and tech. And behind the fireplace? A study/tutoring room for our clients and their grandchildren.
In the primary bedroom suite, we are continuing our emphasis on nature, incorporating wood floors covered with custom rugs, and specifying art that includes an animal theme. A drop-down television will be stowed in the ceiling so that our clients can enjoy unobstructed views. And the spa-inspired bathroom suite is a no-step, ADA-compliant room that will be the perfect place to unwind.
Stay tuned for more information about this design. And if you are interested in creating your own ultra-luxury interior design, we would love to help. You can reach us at 305.640.5005.