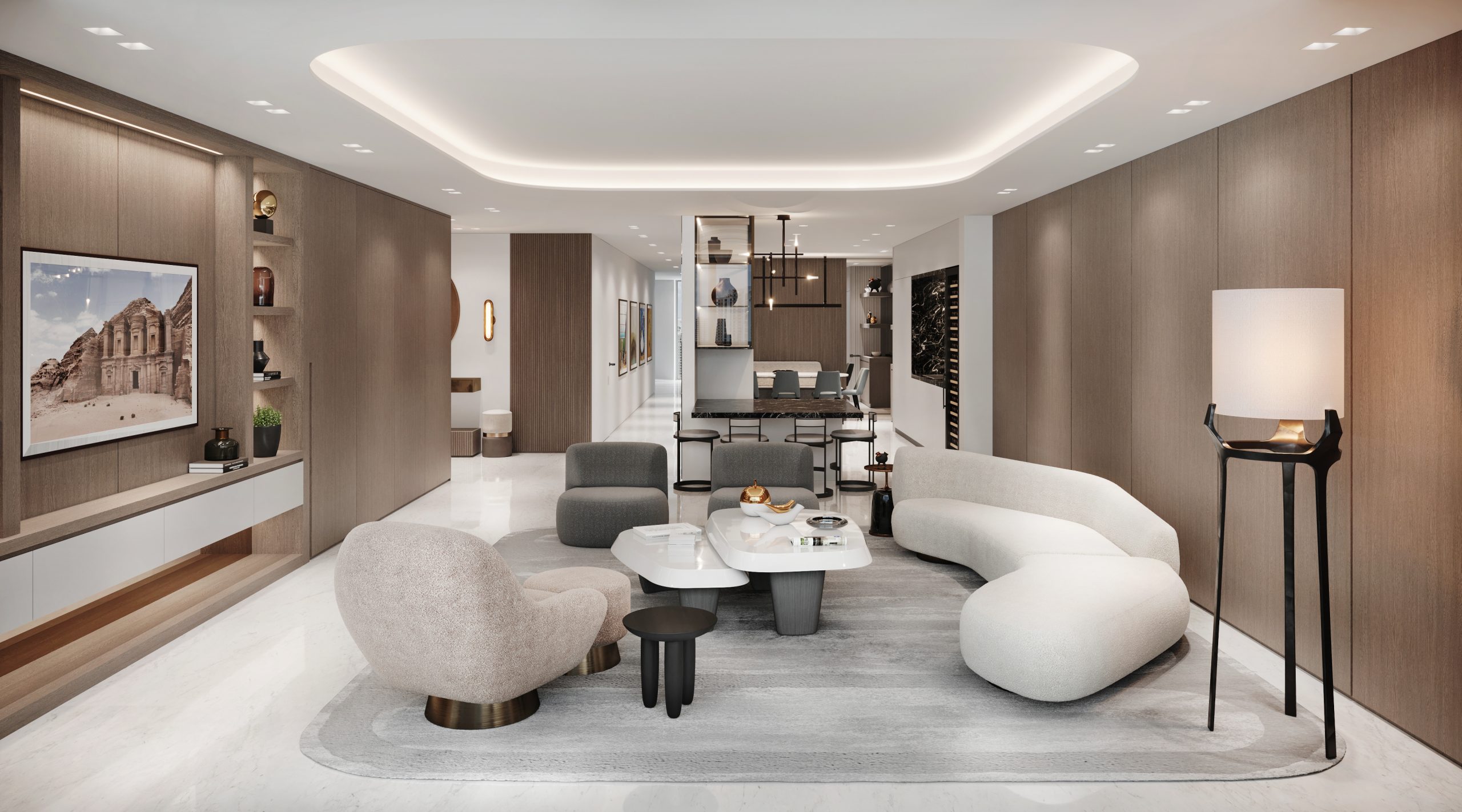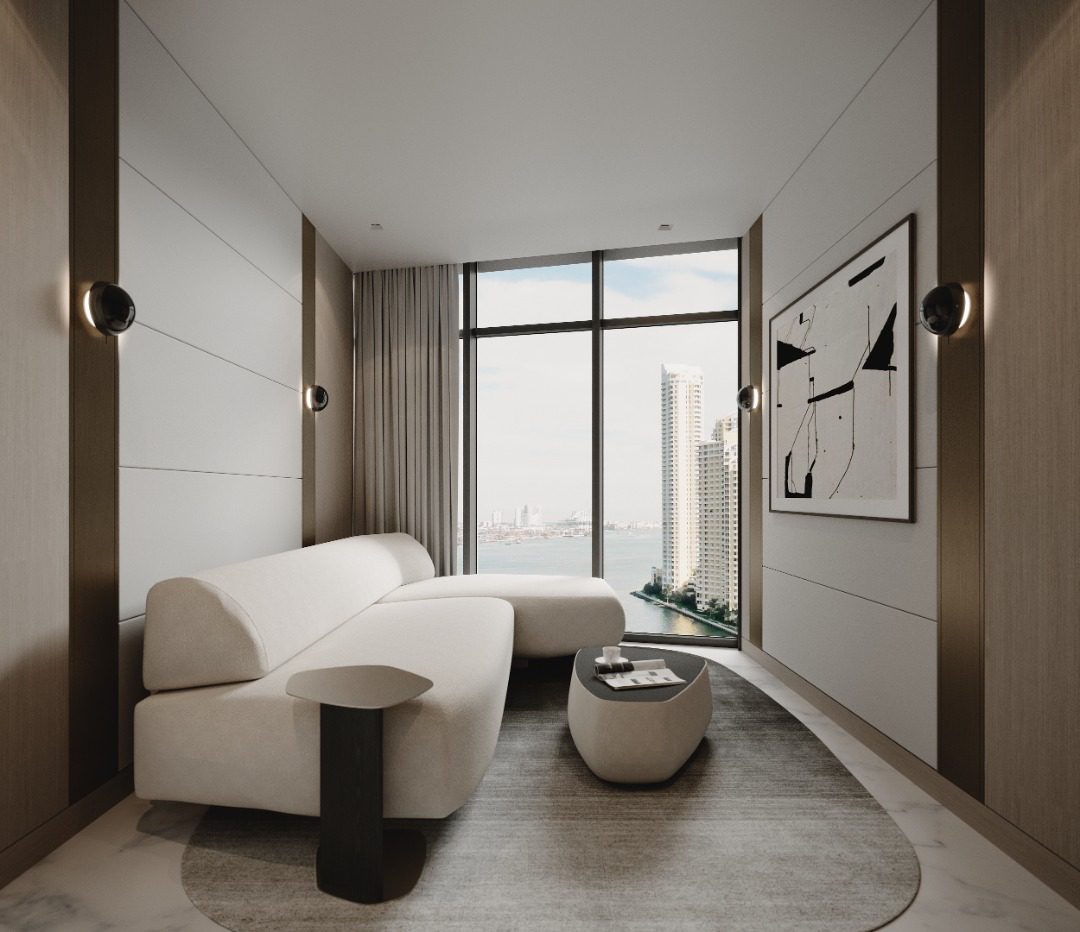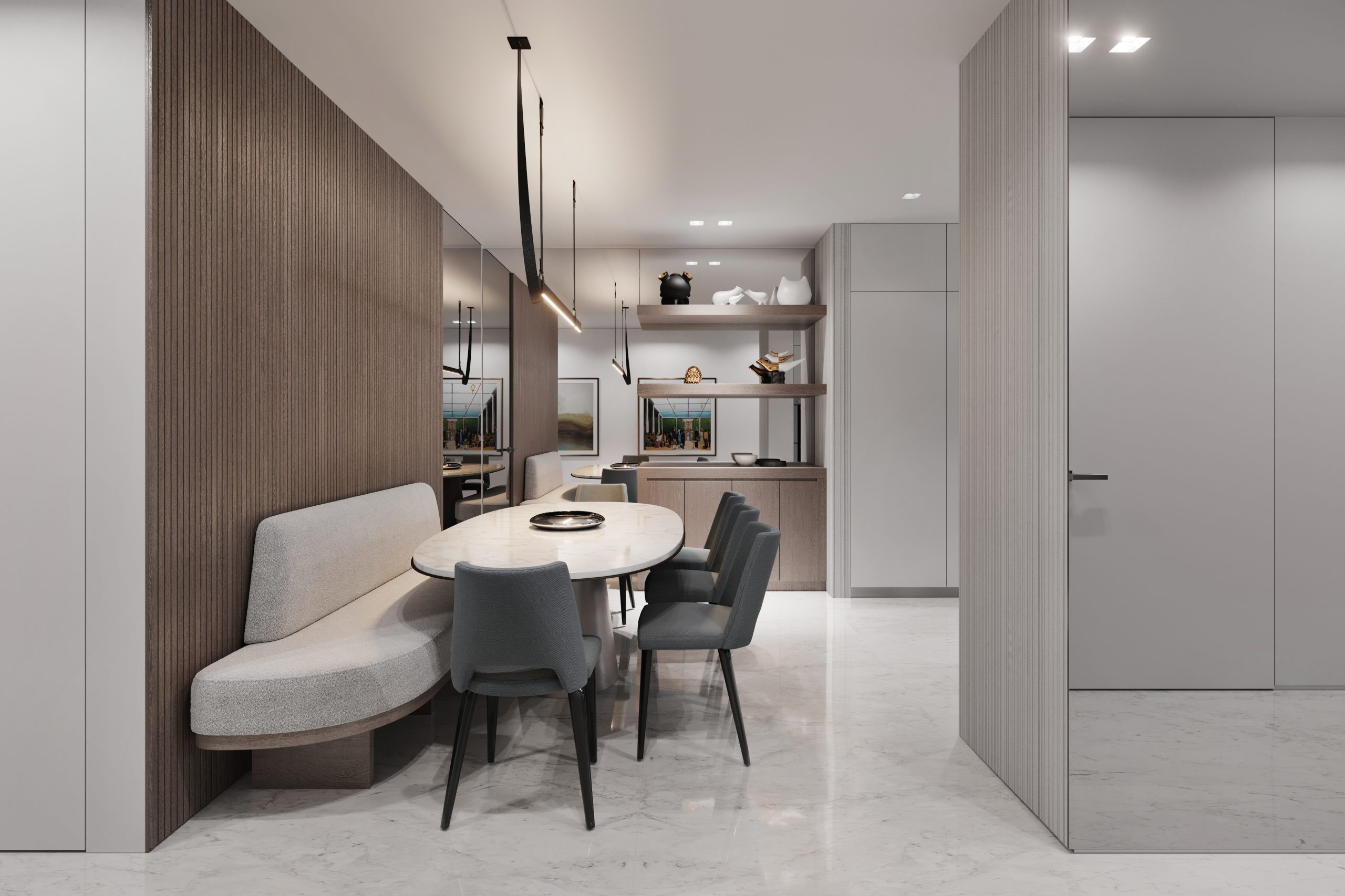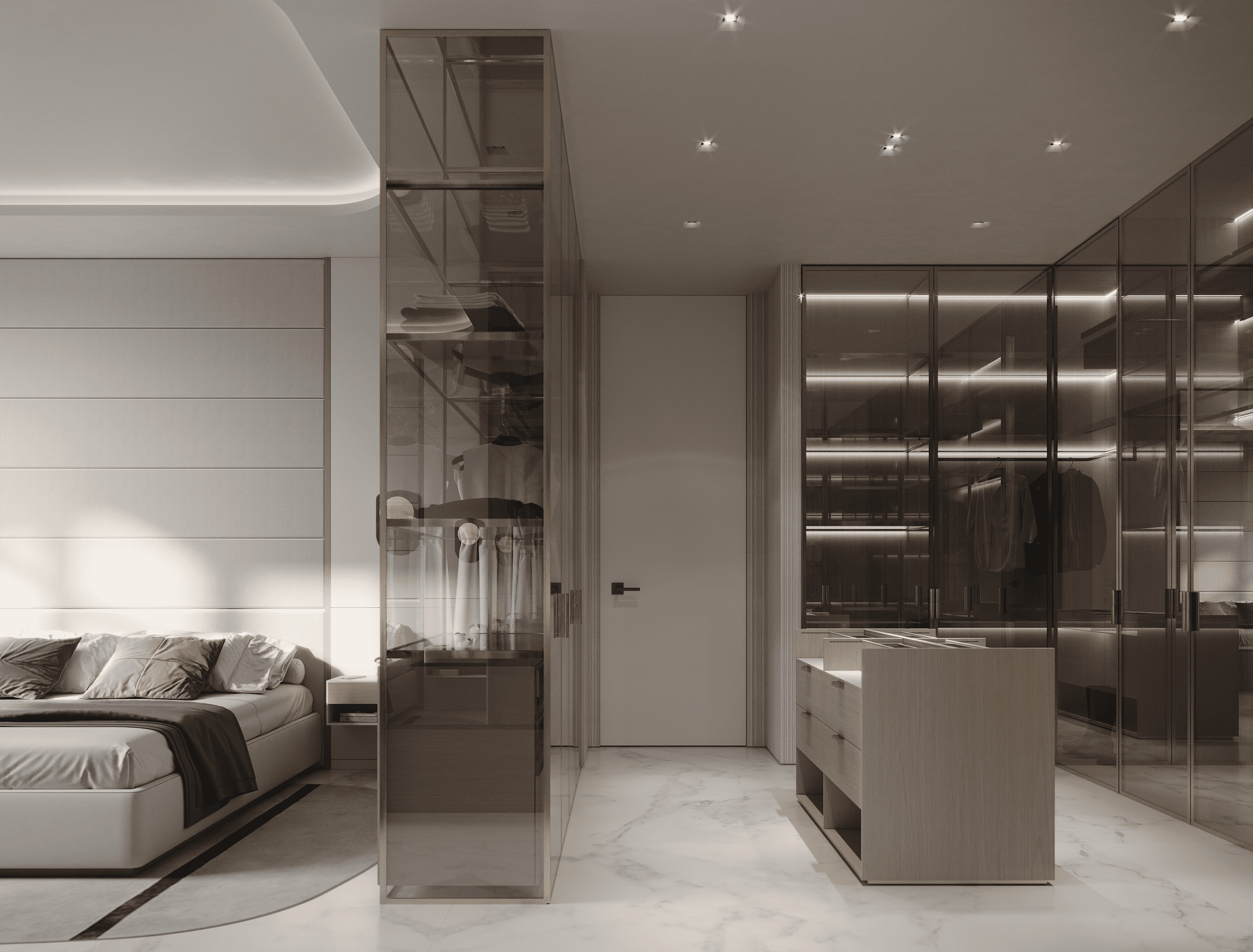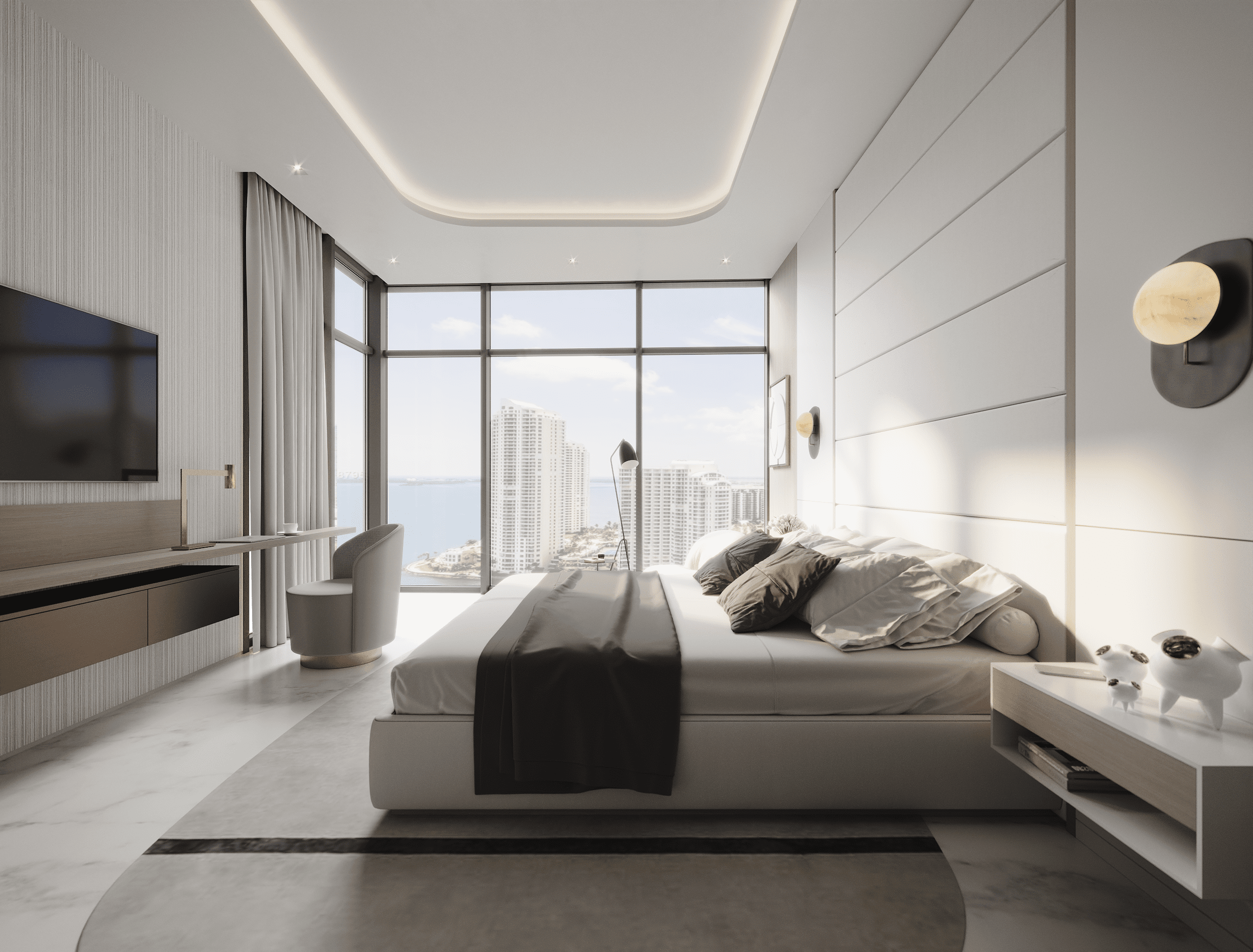 Our clients have asked for a warm, inviting, and functional design. The great room will be filled with ample seating for their many friends and family. And carrying that idea of entertaining further, we removed the designated family room, converted it into a dining room, and then extended the kitchen walls to create a custom serving station.
In the primary bedroom suite, we are removing the wall that divides the bedroom from the walk-in closet to create a clean aesthetic. We've proposed the divine Crystal Case from Ornare to achieve a storefront-style closet system that is simultaneously luxurious and functional.
We are excited to be creating a custom space that's perfectly tailored to our clients' needs and we look forward to sharing the result with you. Stay tuned for updates on this project. And if you're ready to begin your own ultra-luxury interior design, give us a call at 305.640.5005.
Located on Miami's Biscayne Boulevard, the 66-story Aston Martin building is a study in elegant living. State-of-the-art amenities and a marina compete for attention with the stunning views of the Miami skyline and Biscayne Bay. It's a beautiful building, and we're happy to share that several of our interior designs are underway at this coveted address.
We are designing the interiors for the 3058 sqft home that includes 3 bedrooms and 4.5 bathrooms. Our clients are relocating from NY and since they'll be using this home as their primary residence, we are finding design solutions that will accommodate their family, work, and entertaining needs.
Our clients have requested two offices, but they don't want to sacrifice one of the bedrooms. The solution? For the first office, we have "borrowed" space from around the house. And for the second, we are decreasing the size of the designated laundry area and repurposing it as an office.