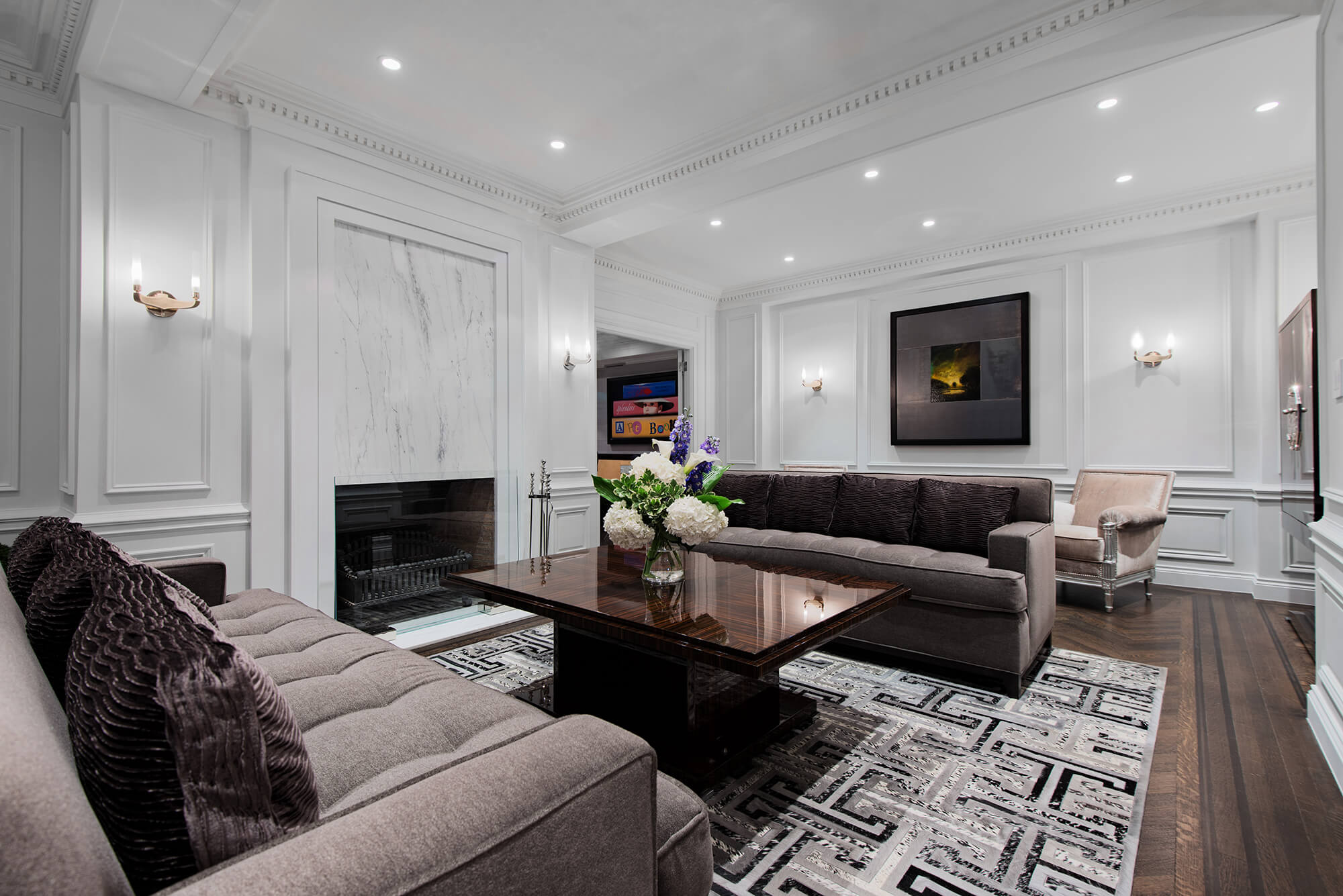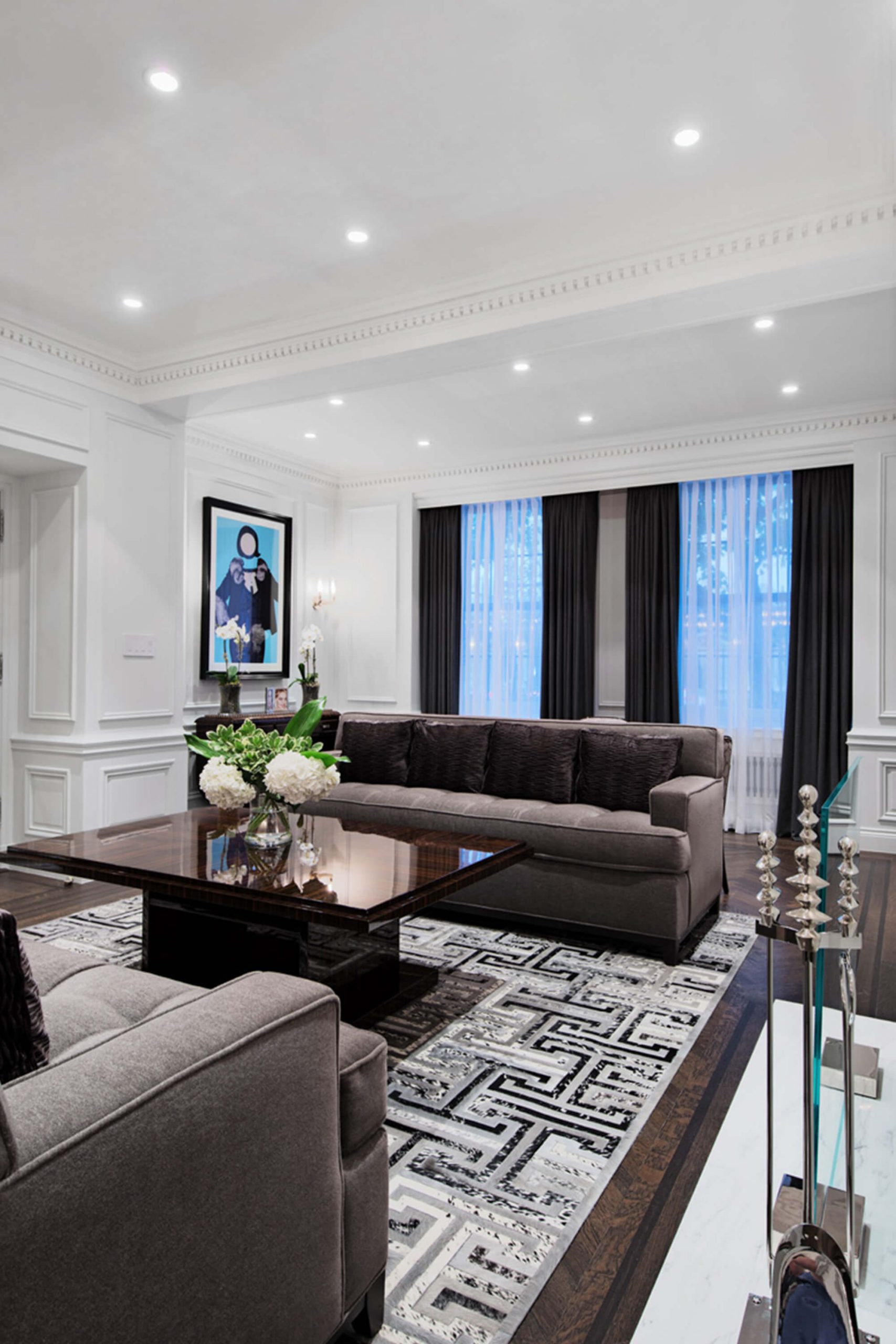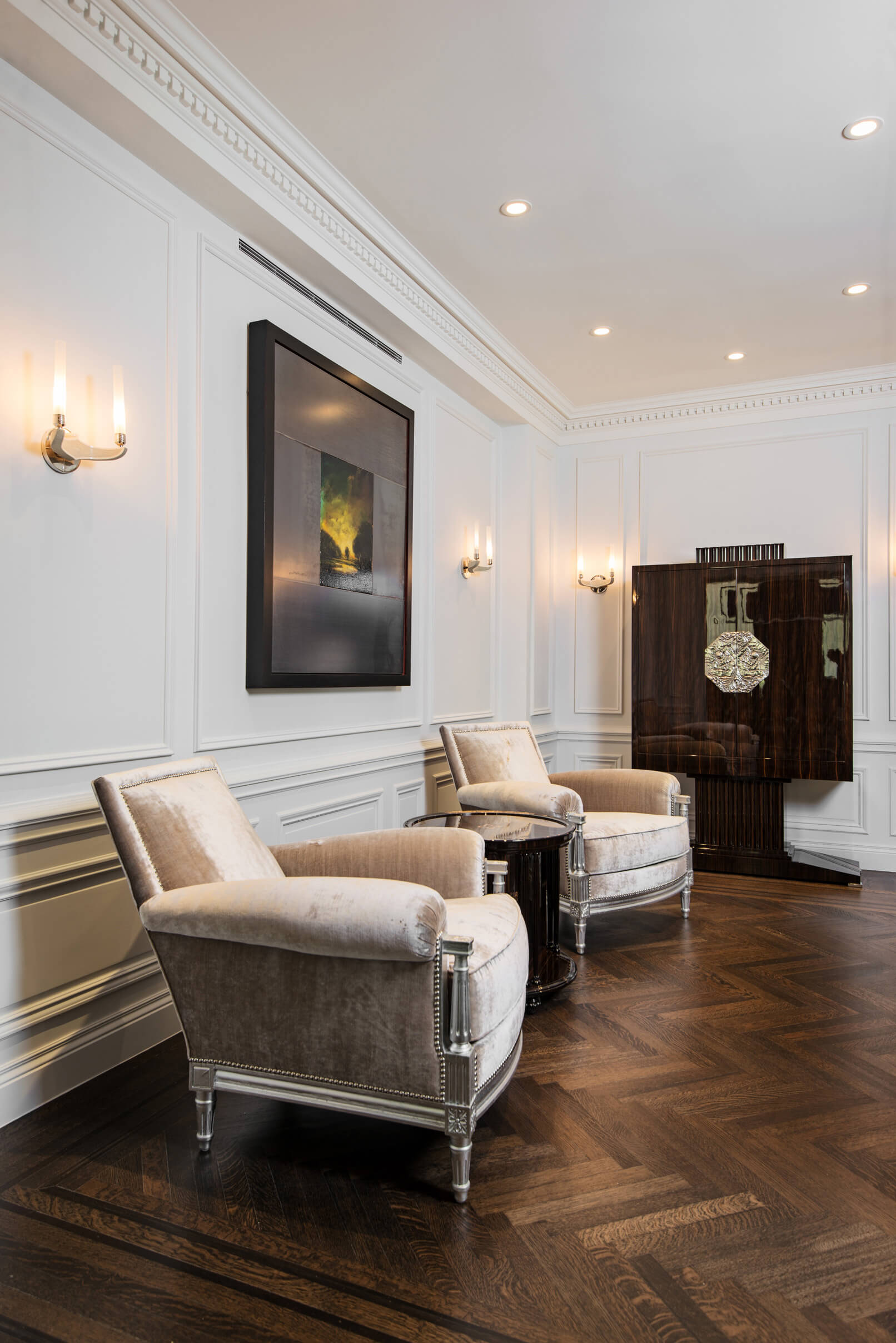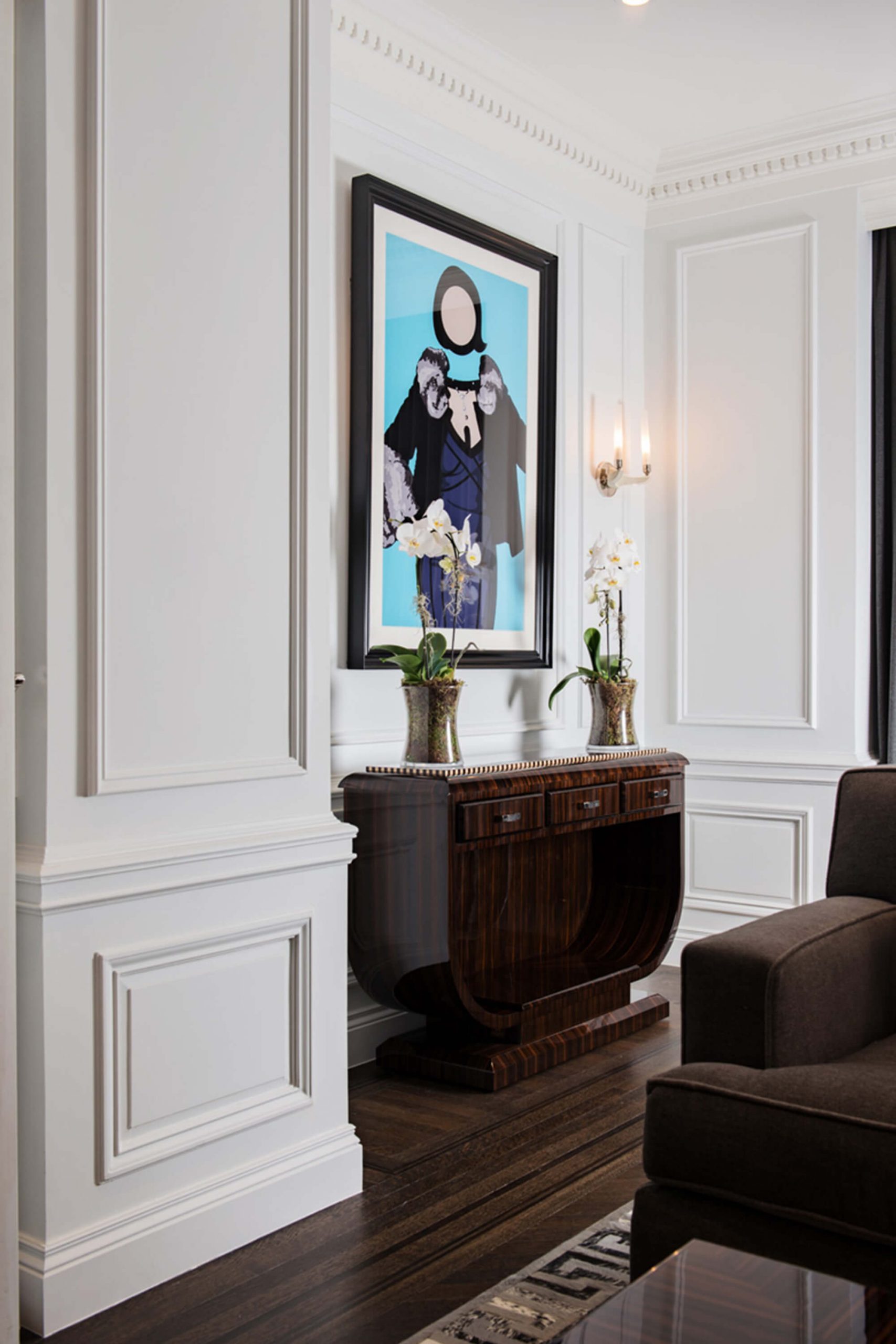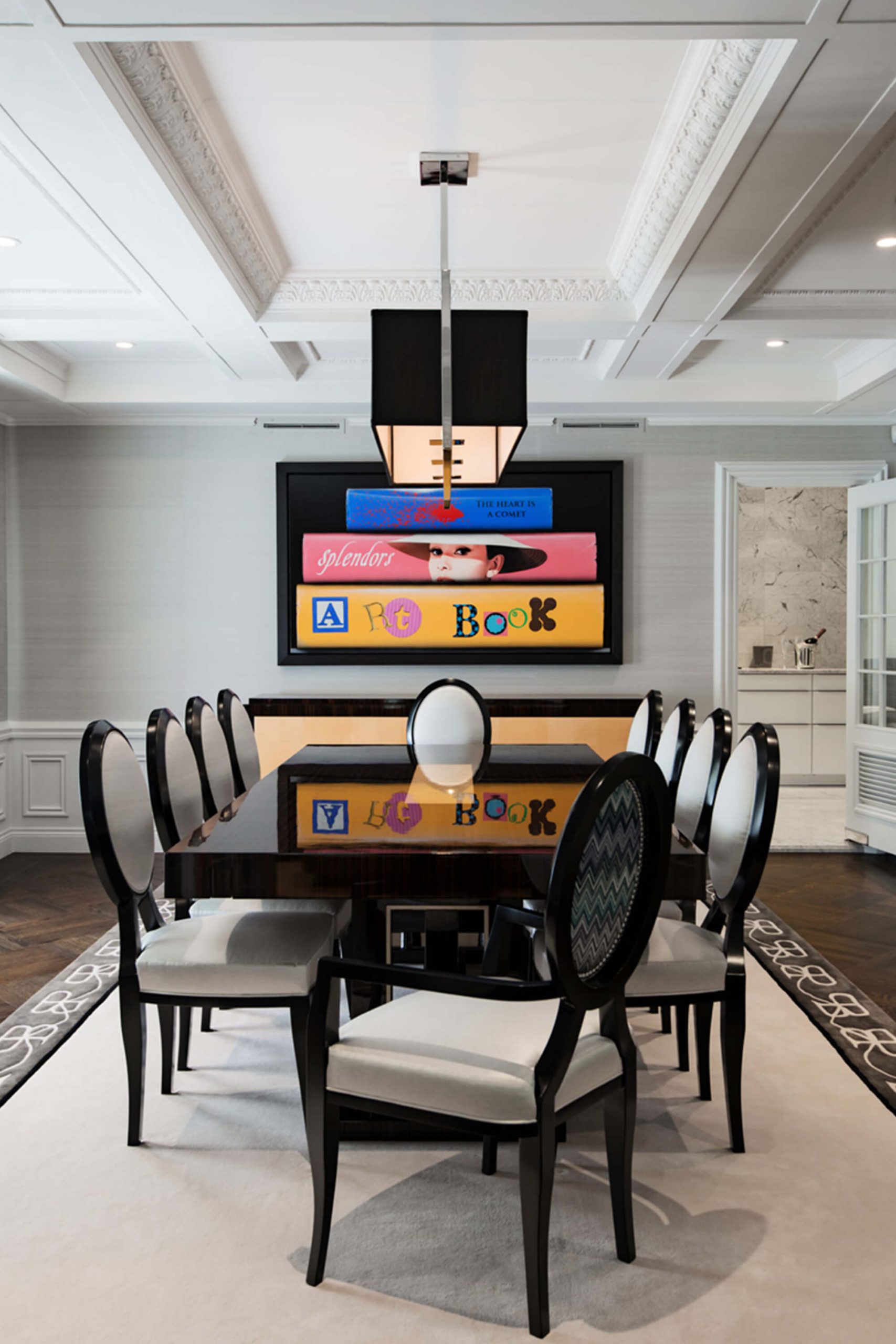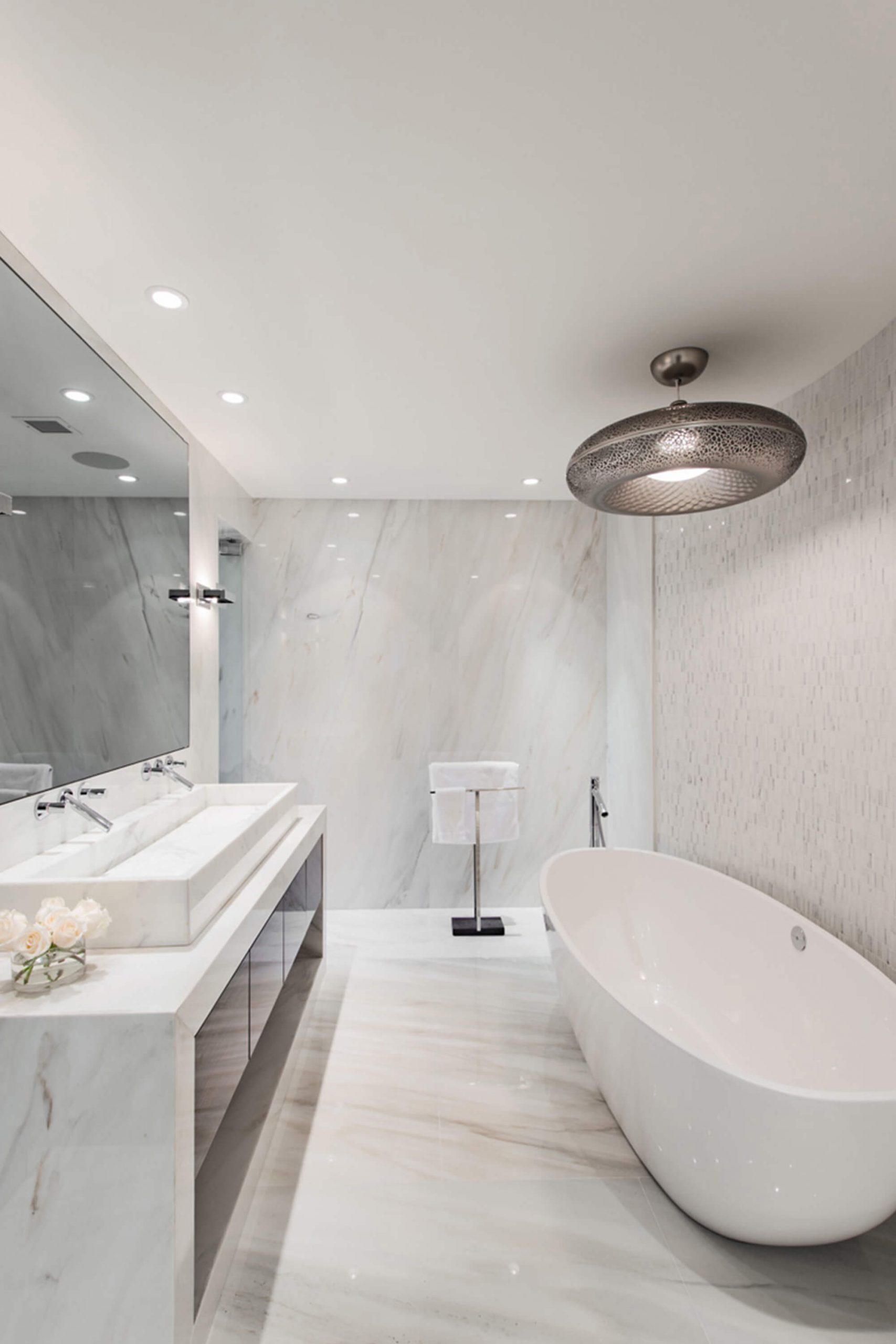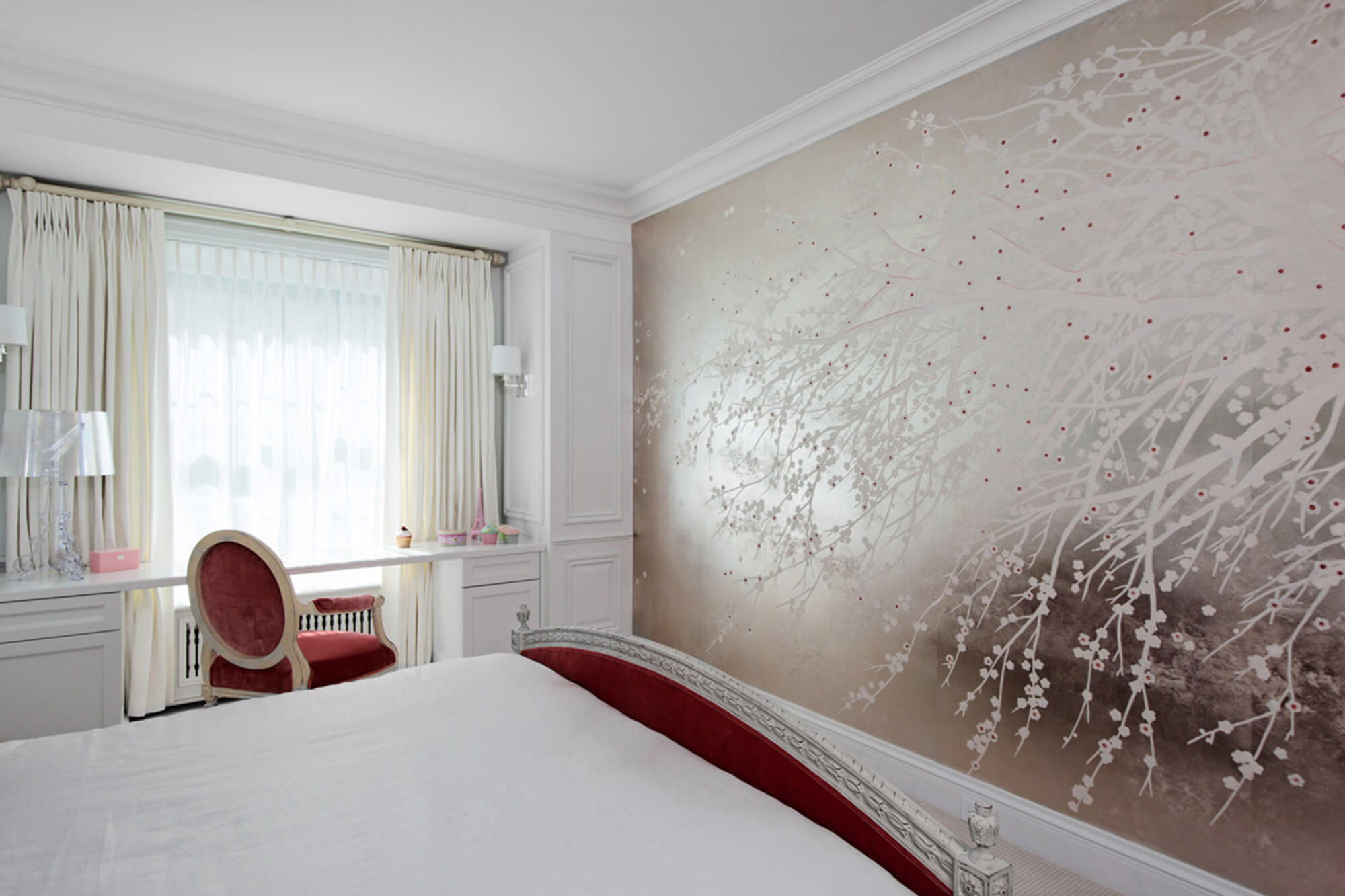 Nestled in Montreal's Golden Square Mile is Acadia, a ground-floor unit in a pre-Depression era building. Our designers gave the 4000-square-foot residence a skillful, modern facelift without sacrificing the neoclassical plasterwork, room proportions, or hierarchy of spaces—all elements the owner values. We invite you to take a peek at our design that incorporates light, technology, and custom furniture and accessories.
The owner's priority was a home that would meet the needs of his three children. He also wanted it to reflect his modern tastes and love of travel. Heated walls and floors to help ward off the frigid winter temperatures were a must for our client.
Some of the many materials used include: Monolithic slab of marble in the living room; custom banquette in kitchen; custom-made wall covering in feminine bedroom (gouache paint over a tarnished silver gilded paper by De Gournay); herring-bone pattern marble flooring; Ornare; Kreon; David Sutherland; Kyle Bunting rug.
Photographer: David Giral