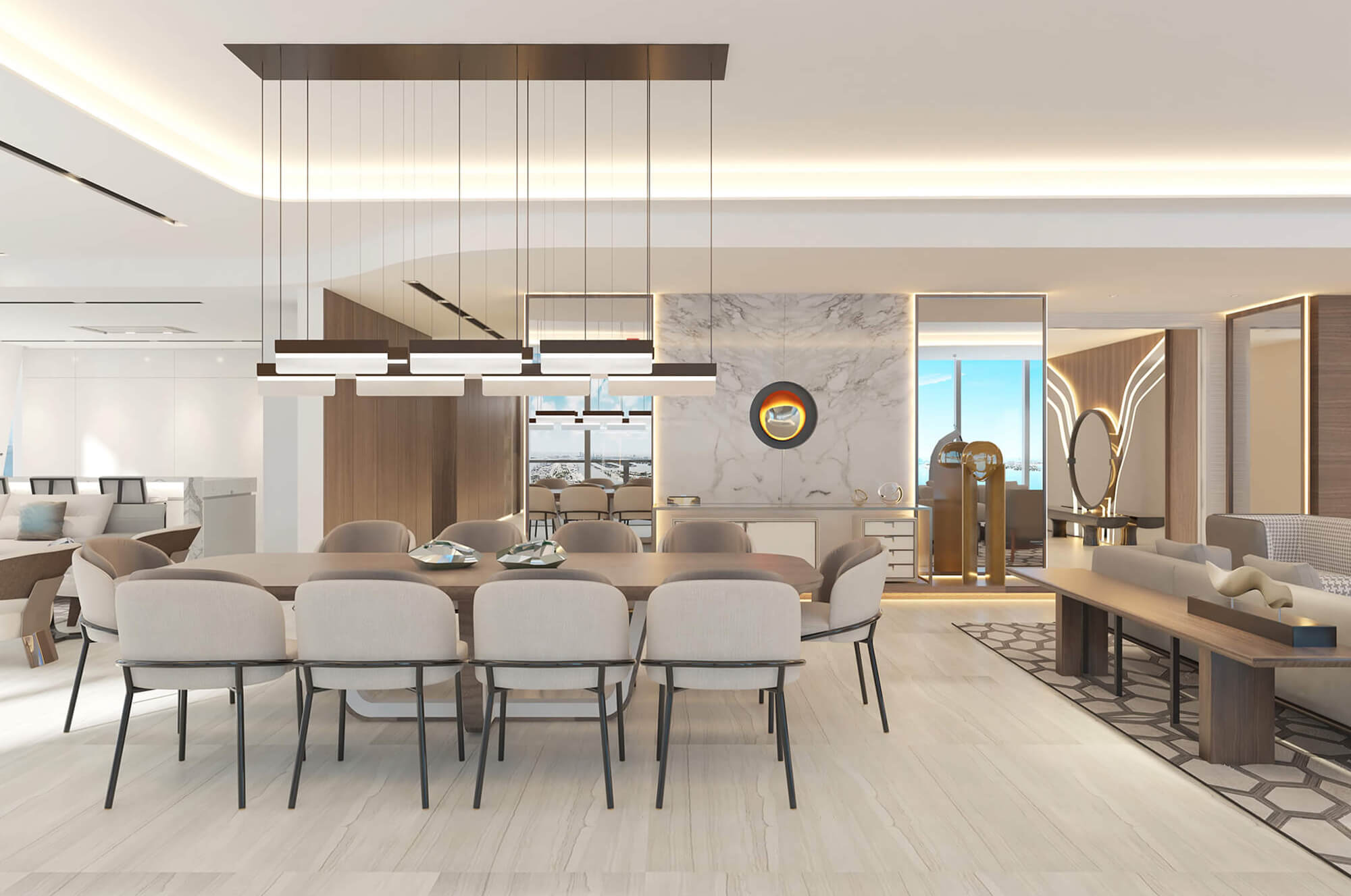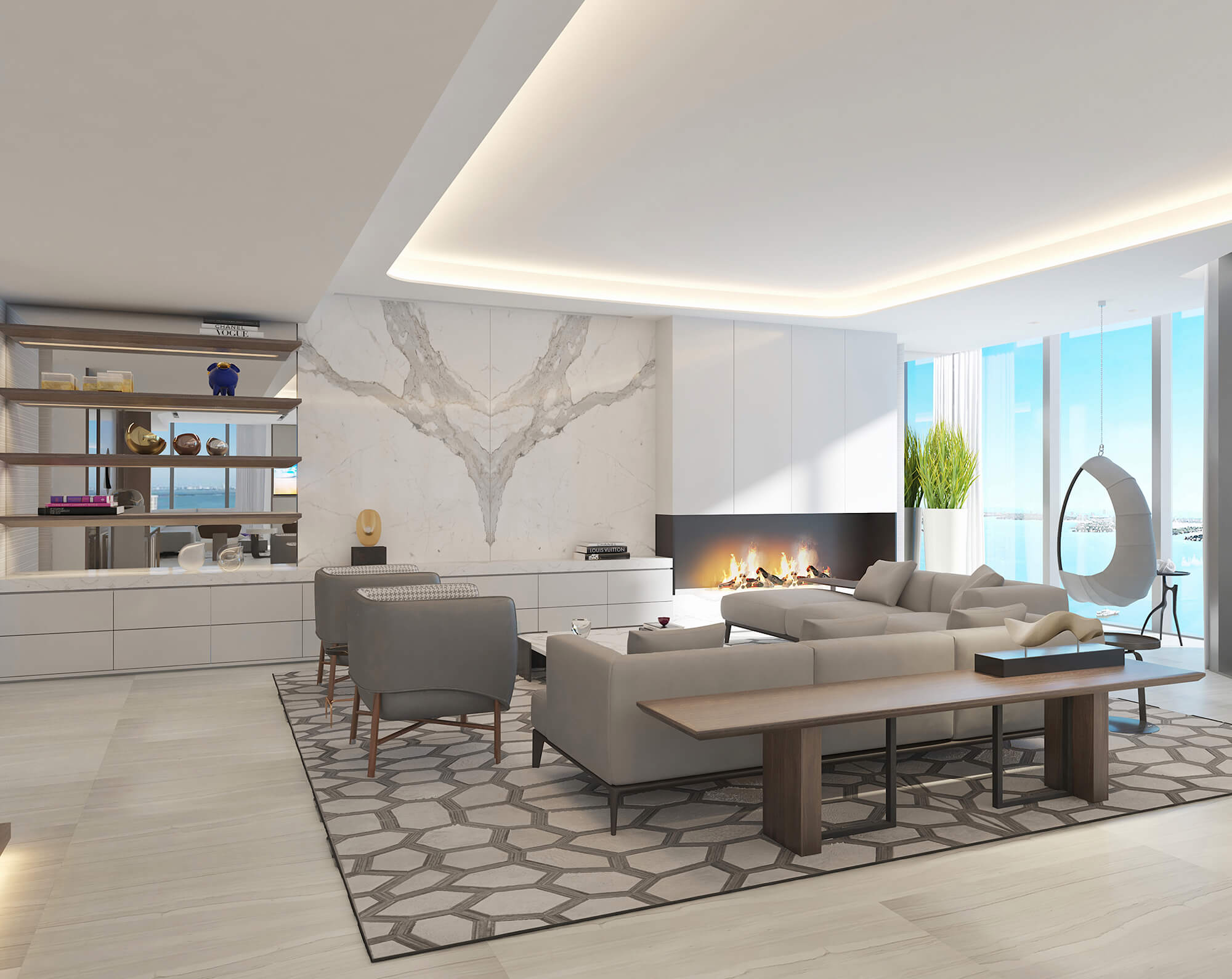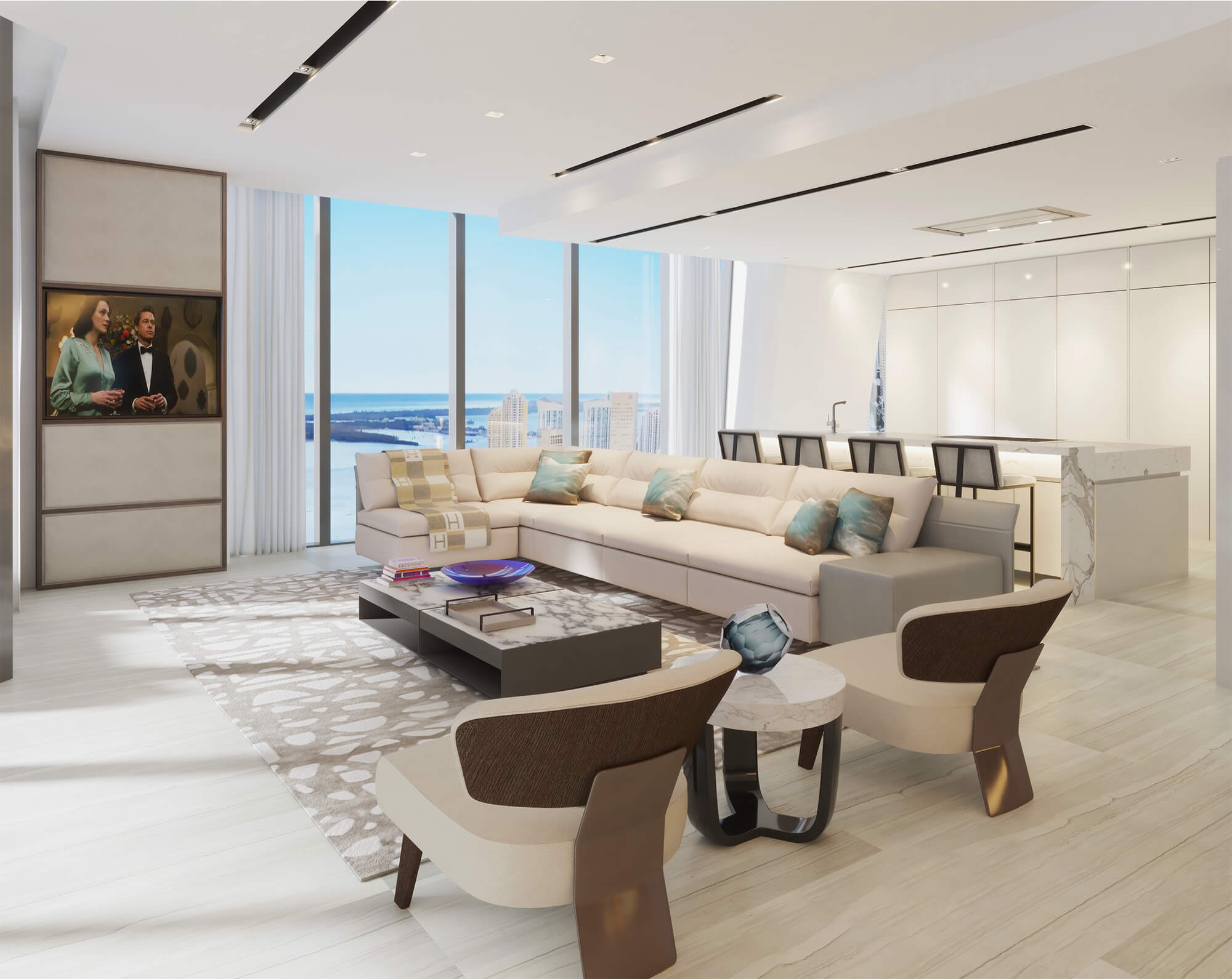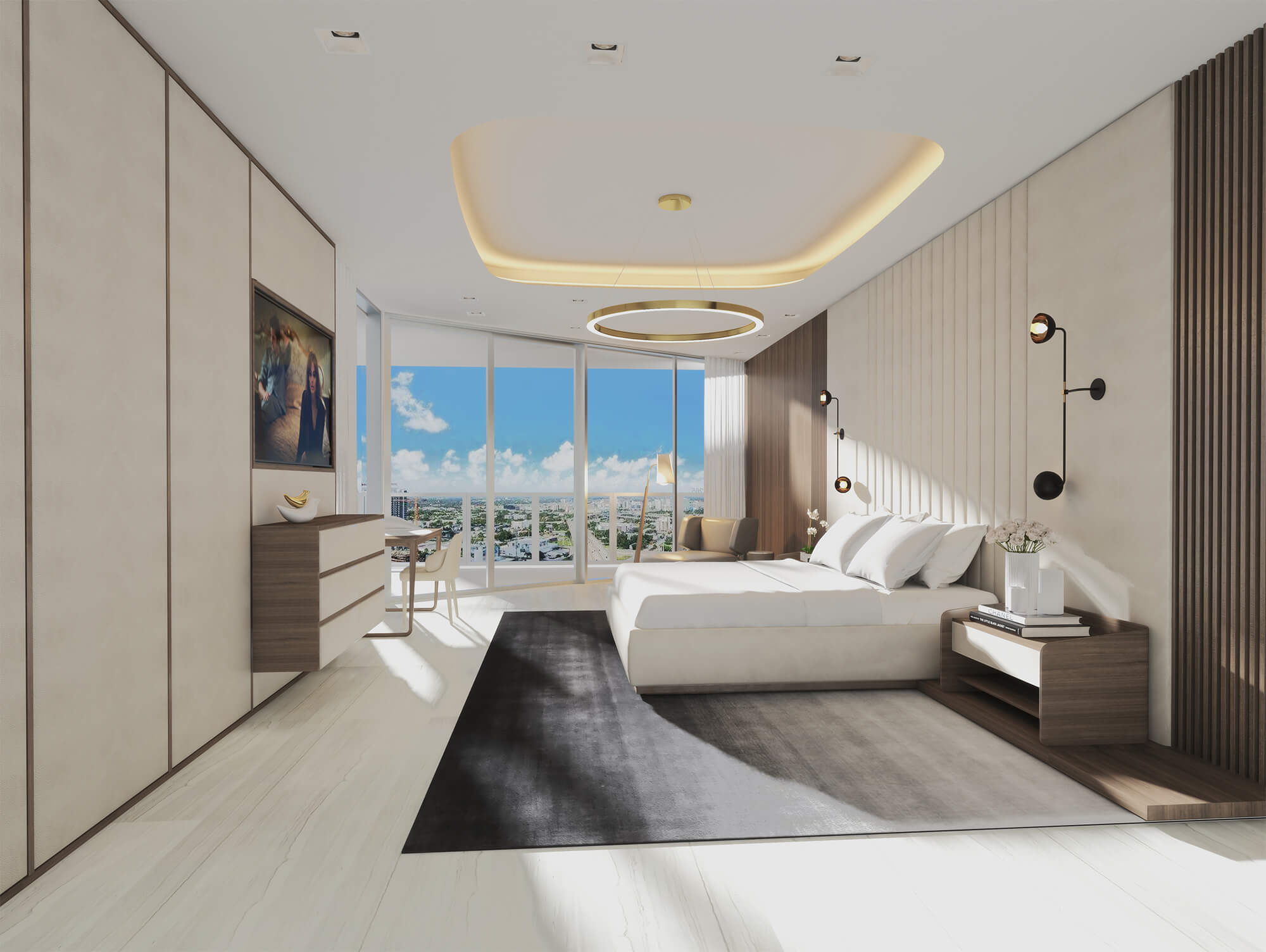 We are proud to be completing a second residence for our clients at 1000 MUSEUM, an extraordinary Zaha Hadid high-rise.
Our clients have asked us to use a soothing palette of muted taupe and rubbed oil bronze accents. The result? An interior that will be elegant and the perfect frame for beautiful views of Miami sunsets.
At 4800 square-feet, the residence offers a spacious floor plan that we will completely revamp, including adding recessed ceilings, soffits with indirect lighting, wood-paneled walls, and custom furniture.
The Zaha Hadid building itself is inspiring and reminds us of dreams taking flight. That sentiment is echoed in our elevator foyer interior design. The oak panels and mirror with LED lights appear as outstretched wings, creating a sense of freedom and possibility.
We created a beautiful Parsons waterfall table that is a flawless addition to the fully-integrated kitchen. For the master bedroom, we have designed a floating dresser that seems to defy gravity and we will panel the walls with leather and washed oak. The family room will feature an integrated AV column and recessed linear track lighting. Throughout the home, we've sourced beautiful furniture, accessories, and art from prestigious brands Minotti, Hermes, Hellman-Chang, Holly Hunt, Christian Liaigre, Kyle Bunting, Niamh Barry, Morada, and more.