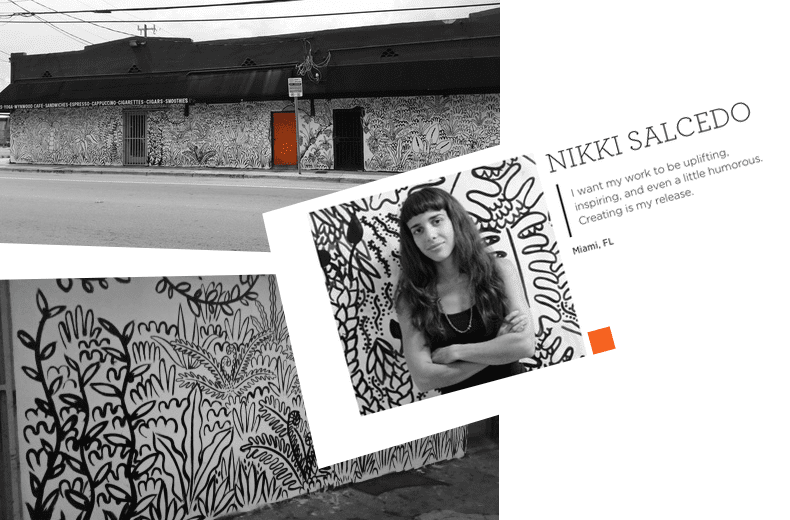 WYNWOOD MURAL: JUNGLEVISION!
Put your hands together for Britto Charette's own Nicole Salcedo as she unveils her Wynwood mural: junglevision! Wynwood is known for its dazzling murals, so Nicole was honored when she was asked to create one for a local business. Nicole says she painted the mural by hand using acrylic paint, "lots of love, and magic." We love the result and so will Wynwood's visitors. Created especially for iiipointsfestival, Nicole's junglevision showcases the freedom and creativity that abound in Wynwood.
WYNWOOD MURAL: JUNGLEVISION!
Special thanks to photographer John Ruiz who provided us with these photos
Located in Wynwood, Miami?
We invite you to contact us at our office:
Or you can subscribe to our Newsletter and get design inspiration, global trends, cutting-edge luxuries, and fresh ideas.