If it's May, it's ICFF. And that means our principals were on the floor of the 31st annual International Contemporary Furniture Fair scouting new lighting, furniture, and ideas for clients.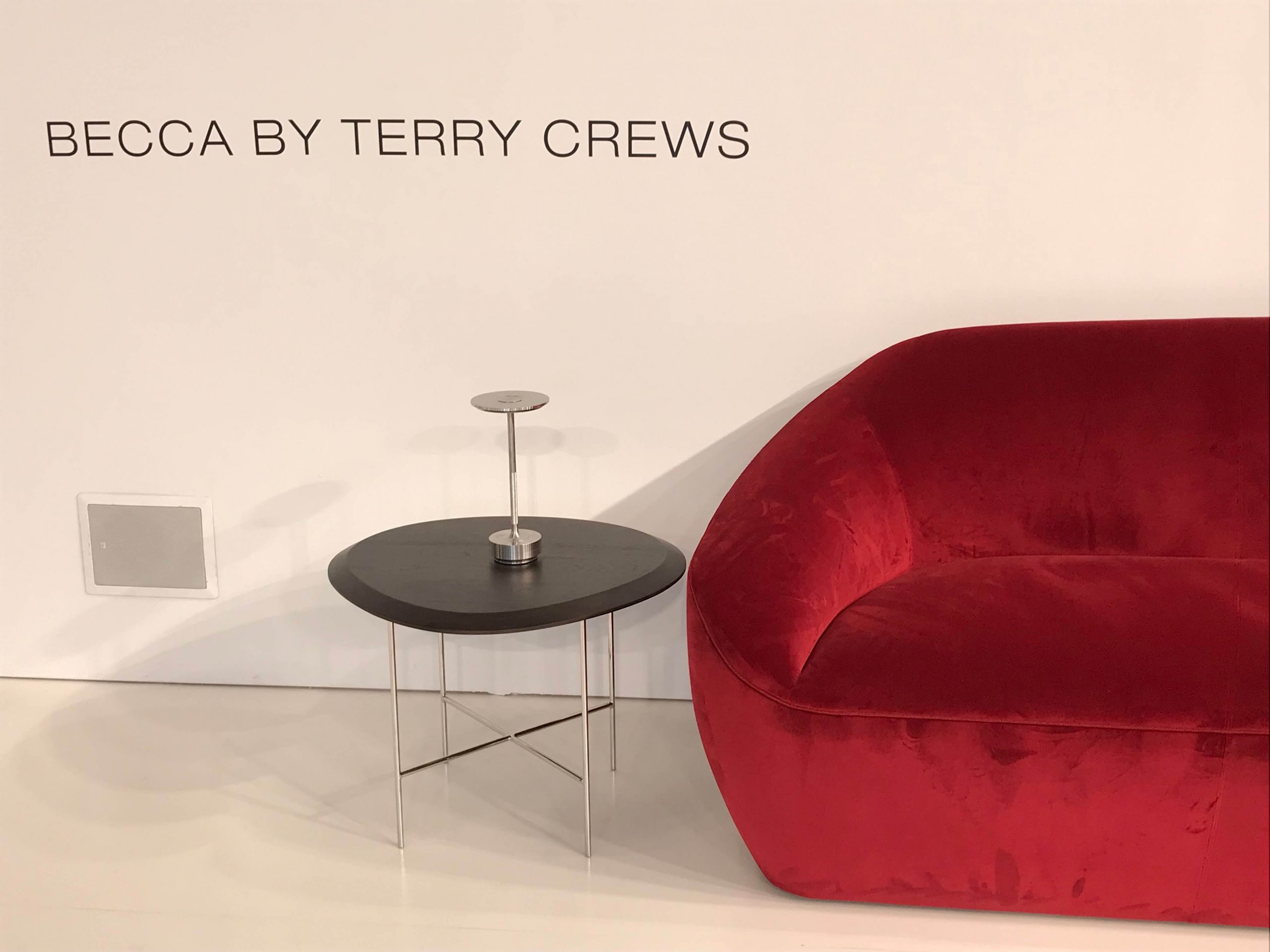 Terry Crews unveiled plush seating in vibrant colors for Bernhardt Design while Brazilian designer Sergio J. Matos shared his unique steel-base ACAÚ armchair that was inspired by the sea.
---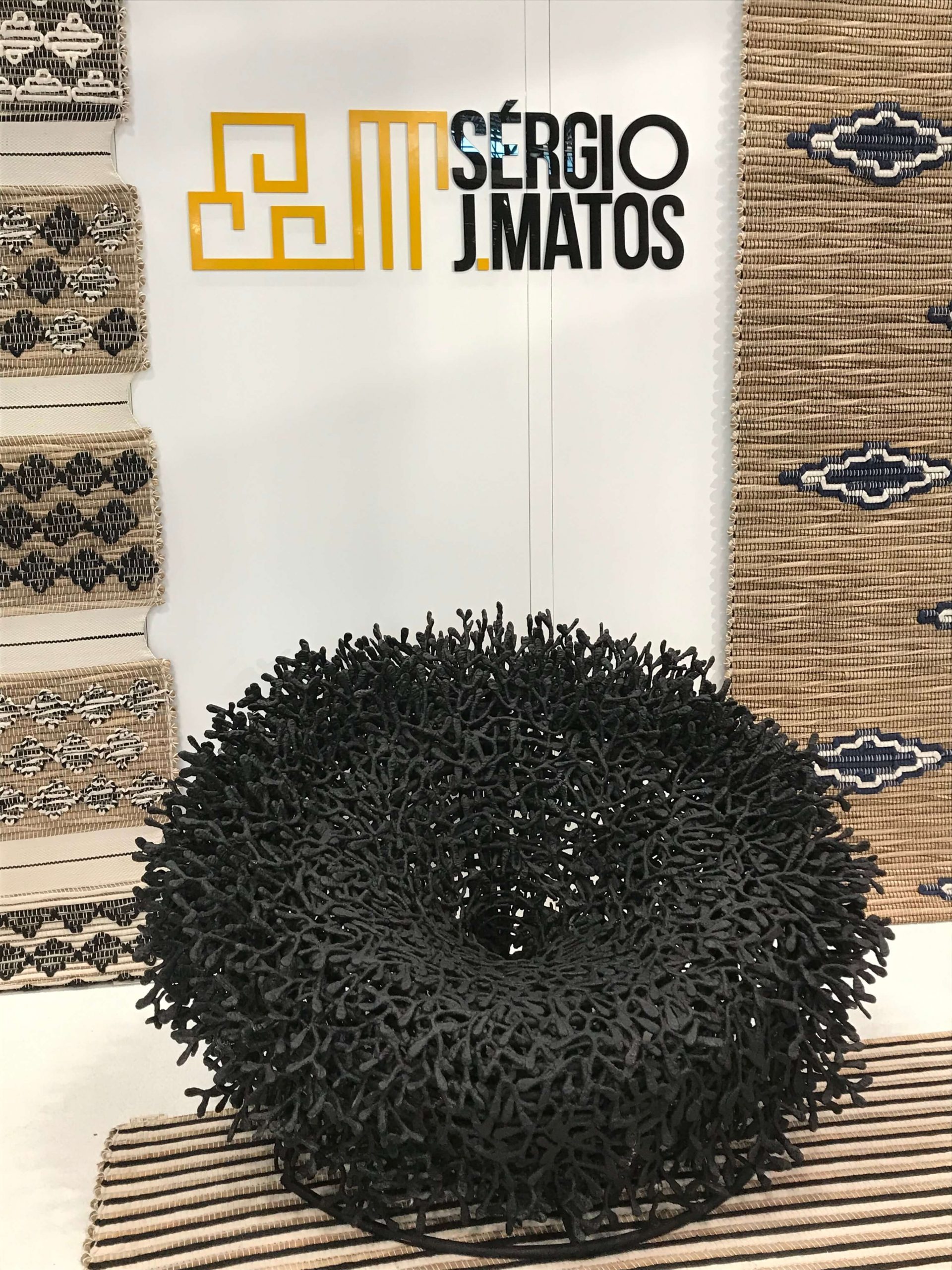 The artists at ArianeSké unveiled their handcrafted ELVIE armchair, a rapturously soft piece that provides comfortable seating and a sense of privacy.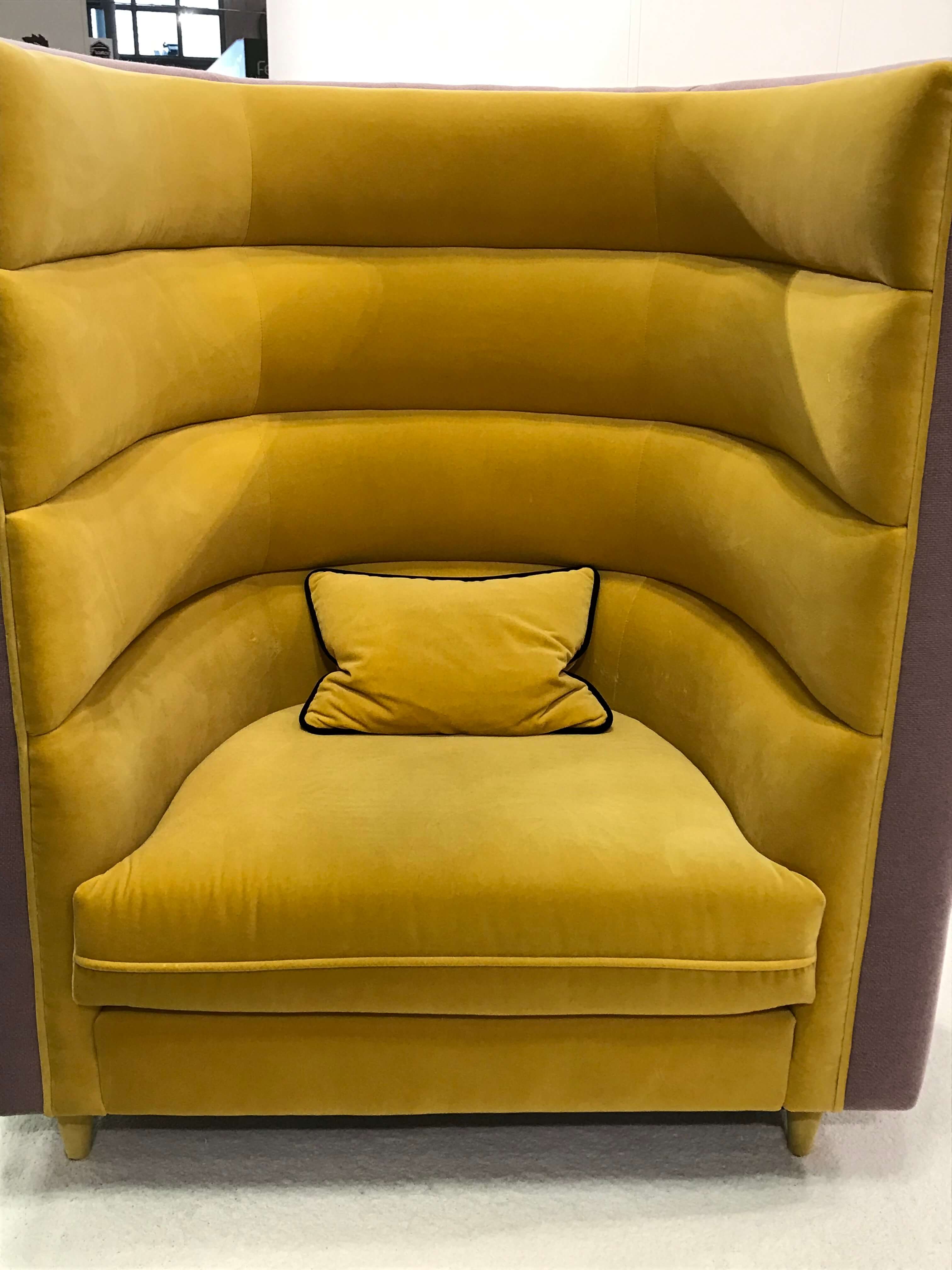 The designers at Ercole Home, including Mixed Up Mosaic and CH Mosaic, showcased a glittering array of mosaic furniture and art. We loved the bench (pictured in blue below) and the Sunburst table that reminded us of a jewel-toned kaleidoscope.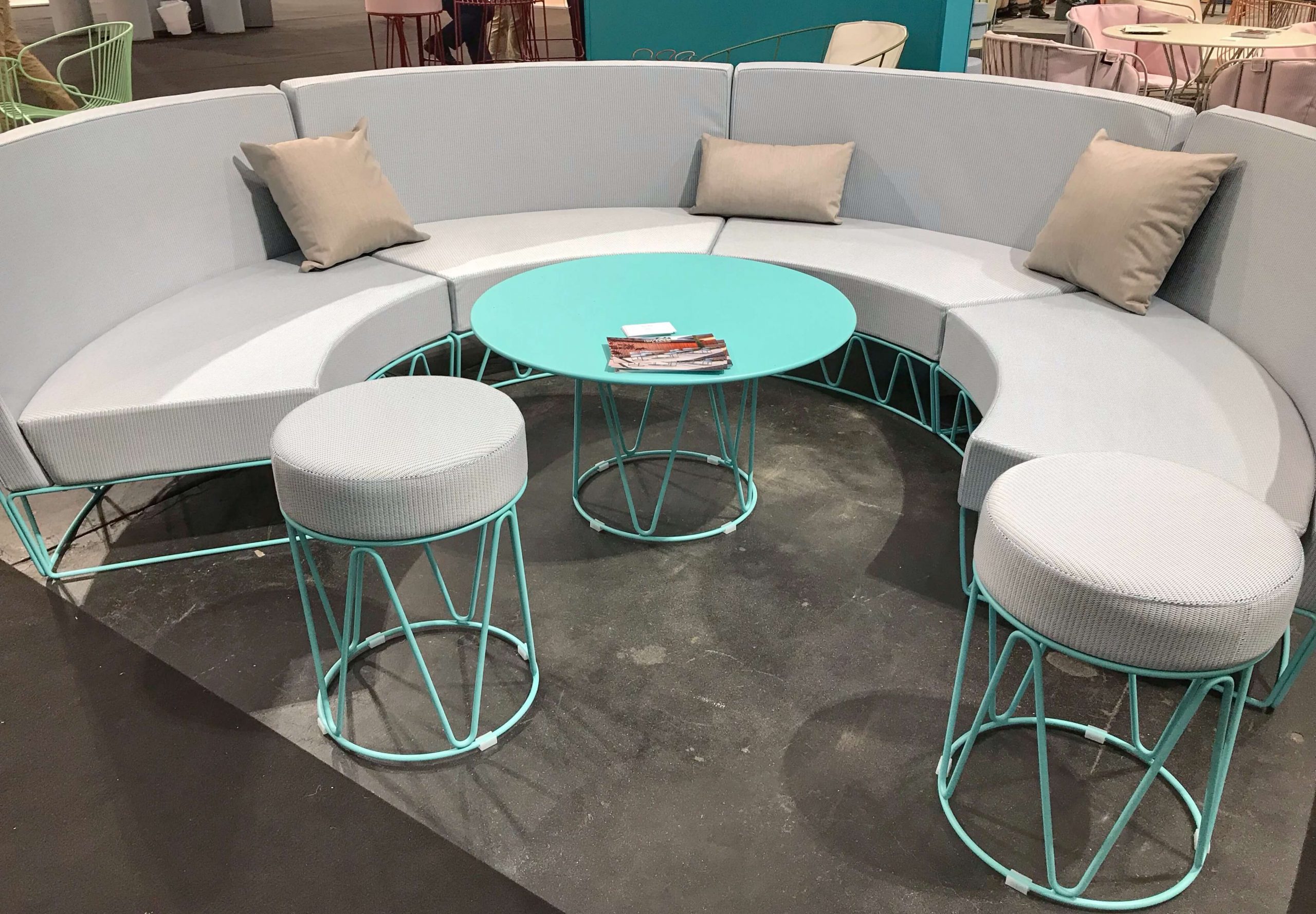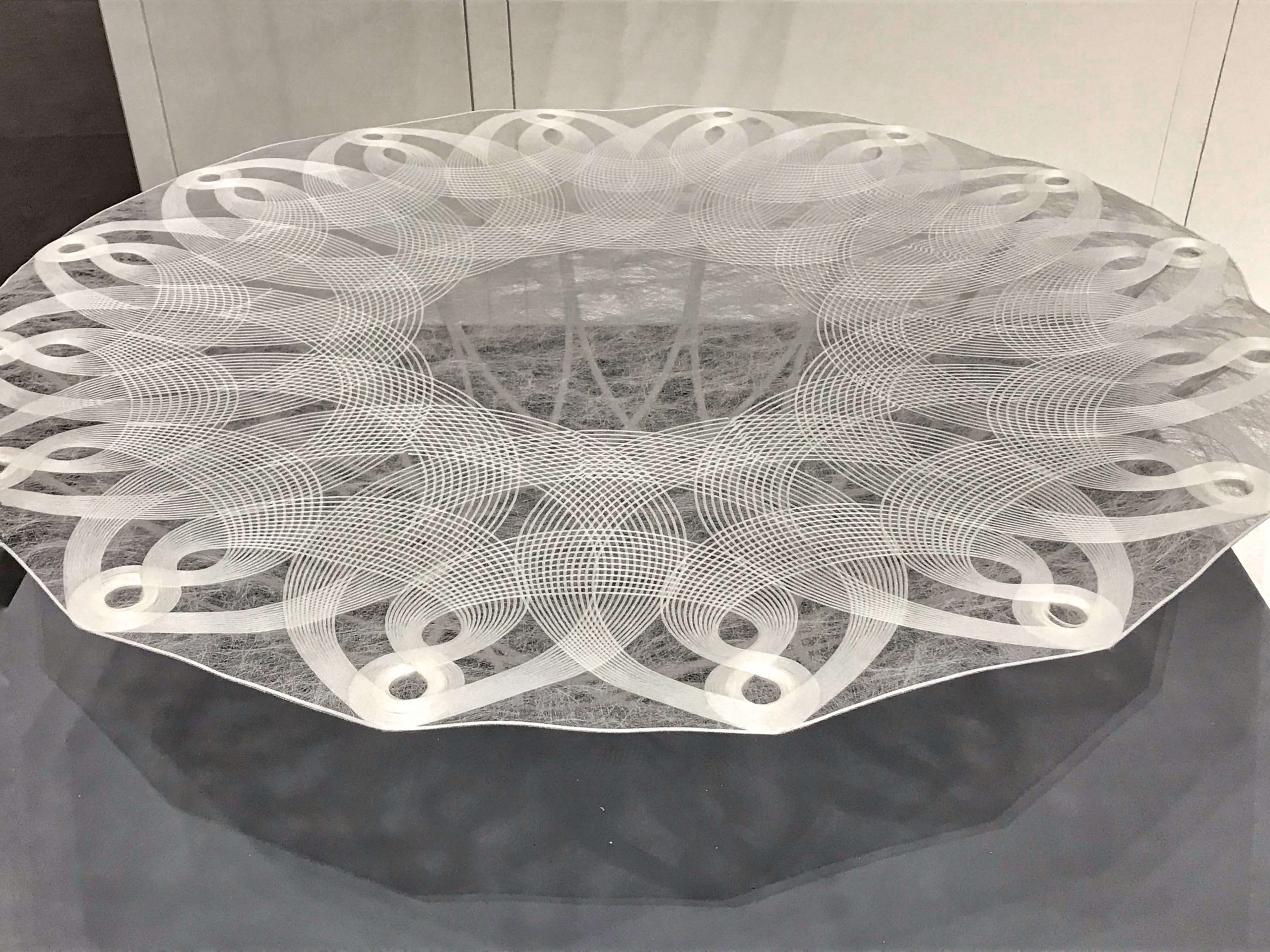 And lighting the way…NICHE, with its captivating colors and silhouettes.
Innovations in lighting extended to wallcovering. MEYSTYLE, a woman-owned company based in the UK has developed LED wallpapers and fabric. The best part? They're fully customizable. Color. Pattern. You choose. Perfect for residential accent walls and in commercial or hospitality designs.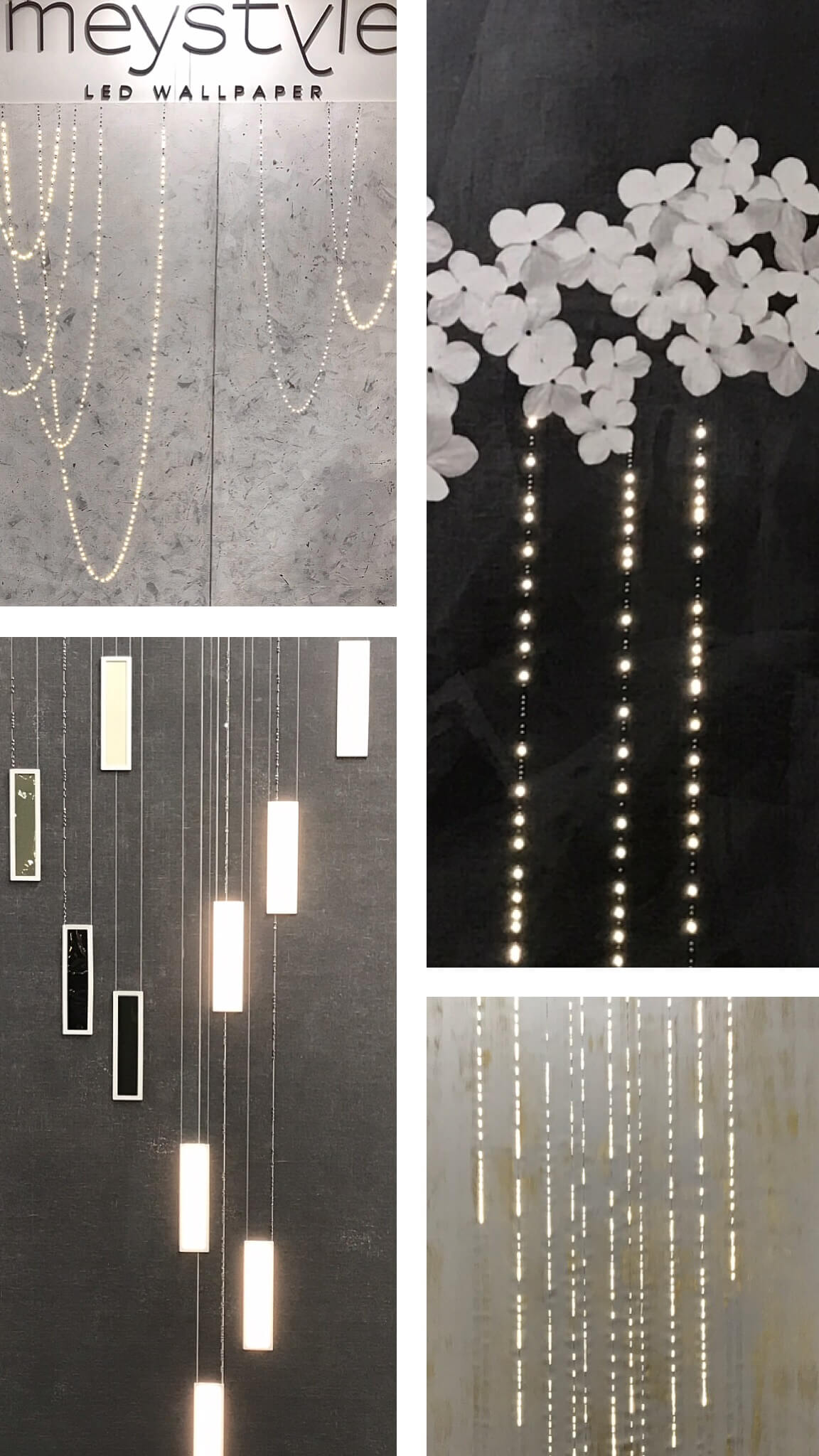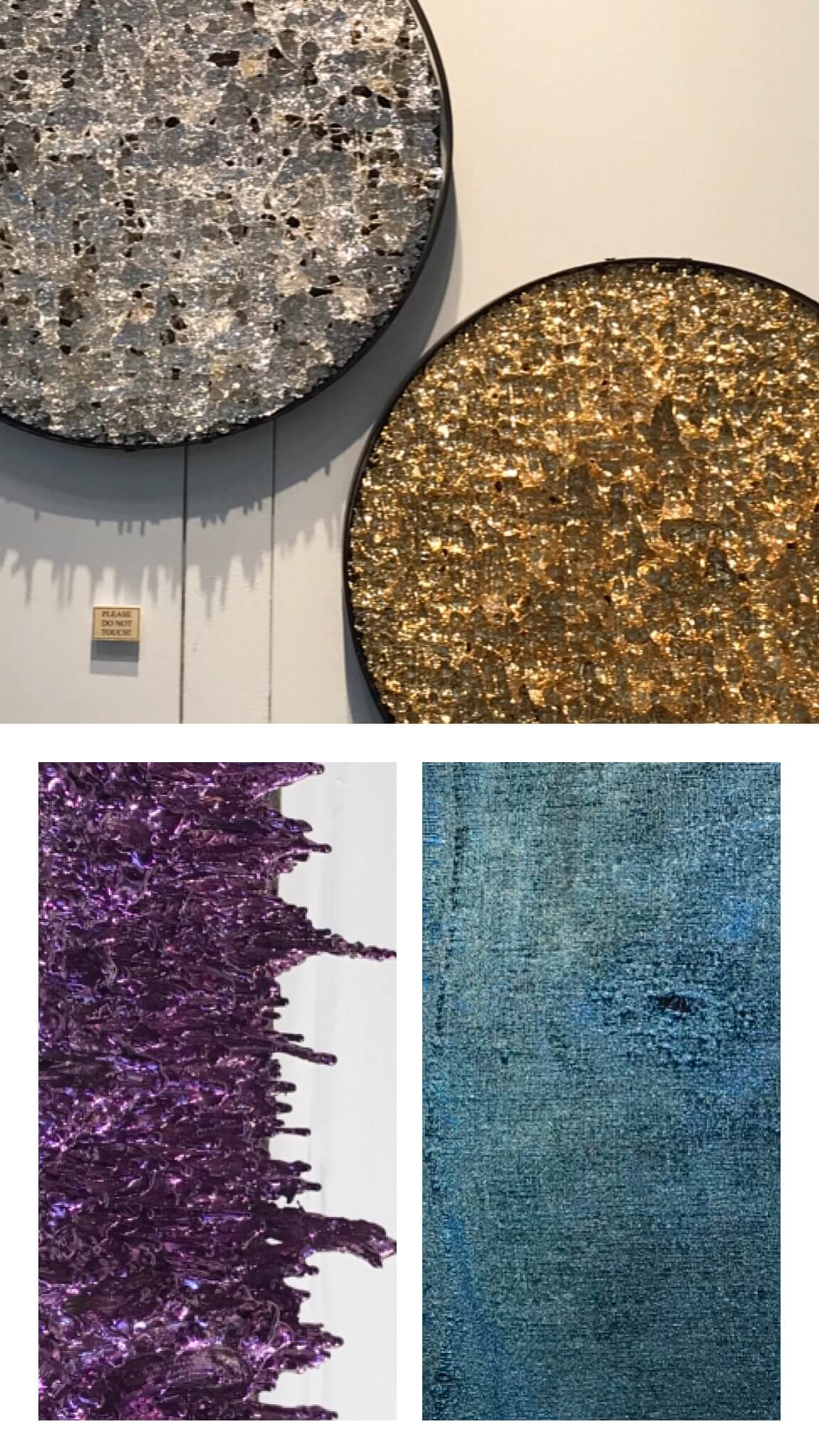 Speaking of walls…Need a little art to adorn yours? Eduardo Terranova has created a technique that incorporates unexpected elements—precious metals, burlap, and plaster—into simply mesmerizing 2D sculptures.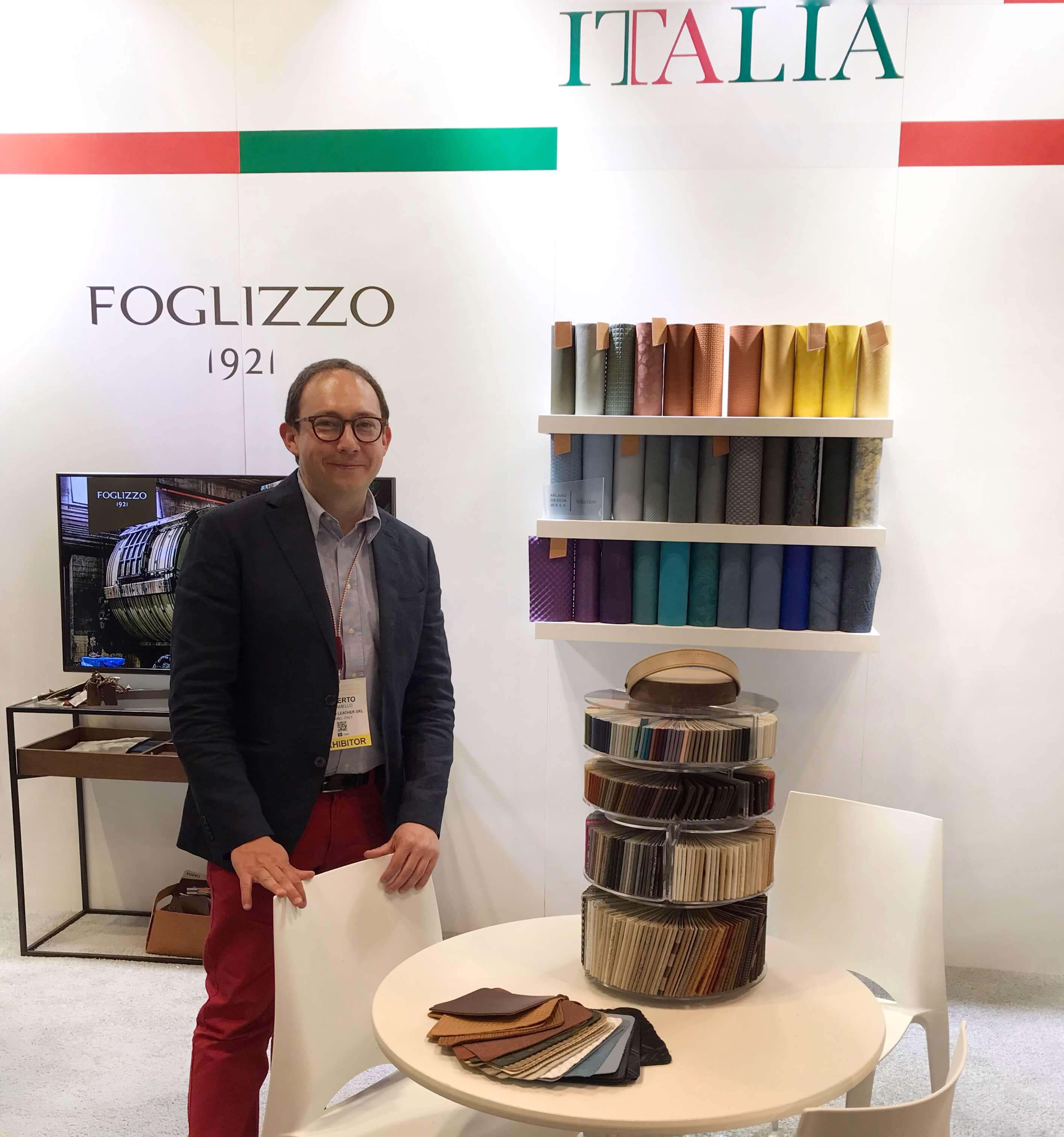 Italian leather manufacturer, Foglizzo, was part of the Italian Trade Agency's delegation of artisans. We love the saturated colors and the company's line of handcrafted home accessories.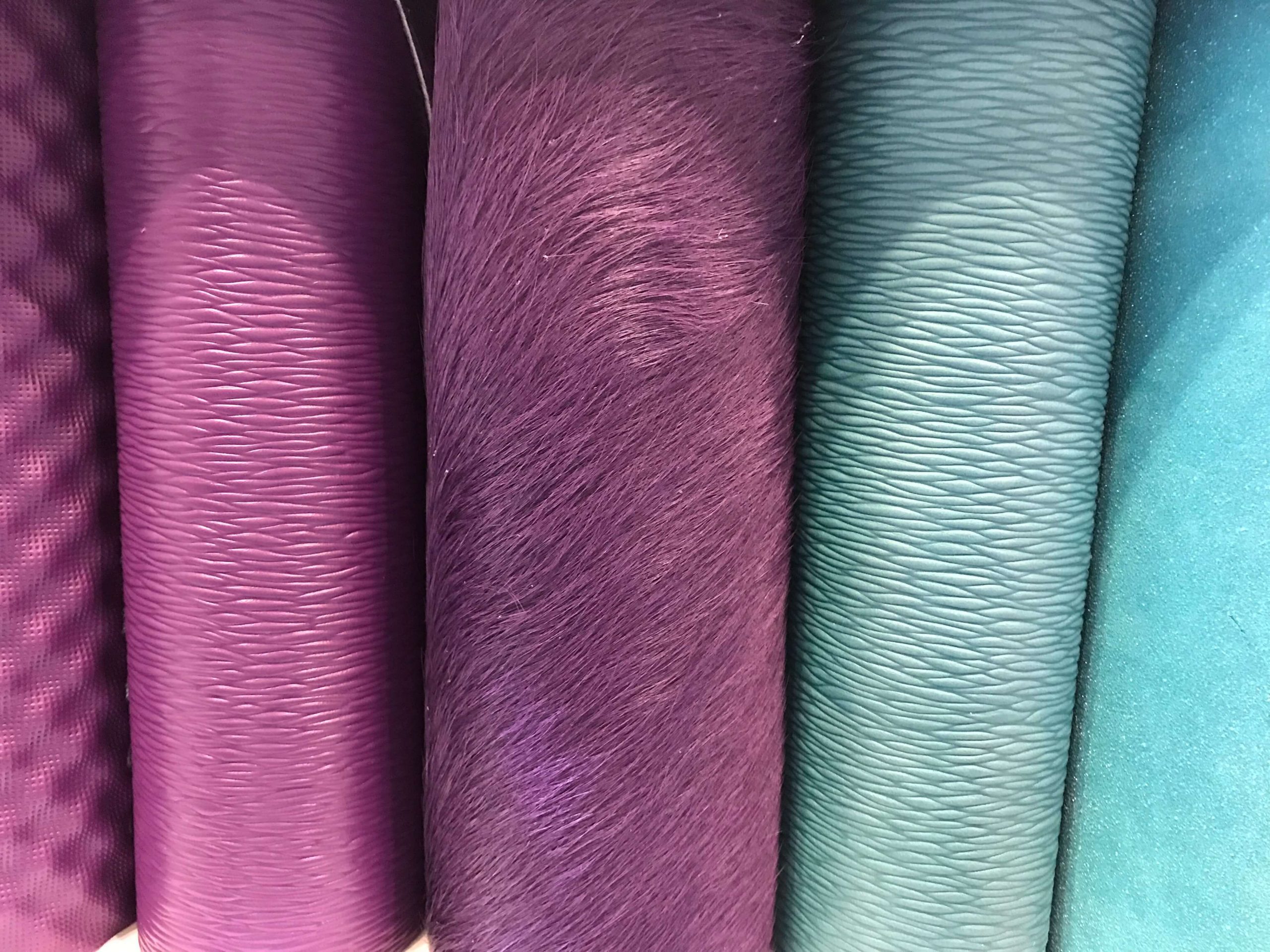 Kent State University students showcased their "Wilsonart Challenges…" through this year's theme: The Future. Emerging designer/artist Justin Krzemien captured the theme in his creation of "Convergence," a chair that marries design and memory. "Each strip of color relates to a single story that crashes into another, resulting in a free-flowing form. The moments where colors appear to be more dominant reference experiences that may have been more significant or impactful to the individual," says Krzemien.
Austrian artist Esther Stocker shared Knitterplanet—a multifunctional sculpture that can serve as "sit-on" furniture. And Sebastian Menschhorn showcased his BATIKI island sofa (pictured above) that is available in custom fabrics, including the camouflage pattern which has countries of the world cleverly disguised within its design.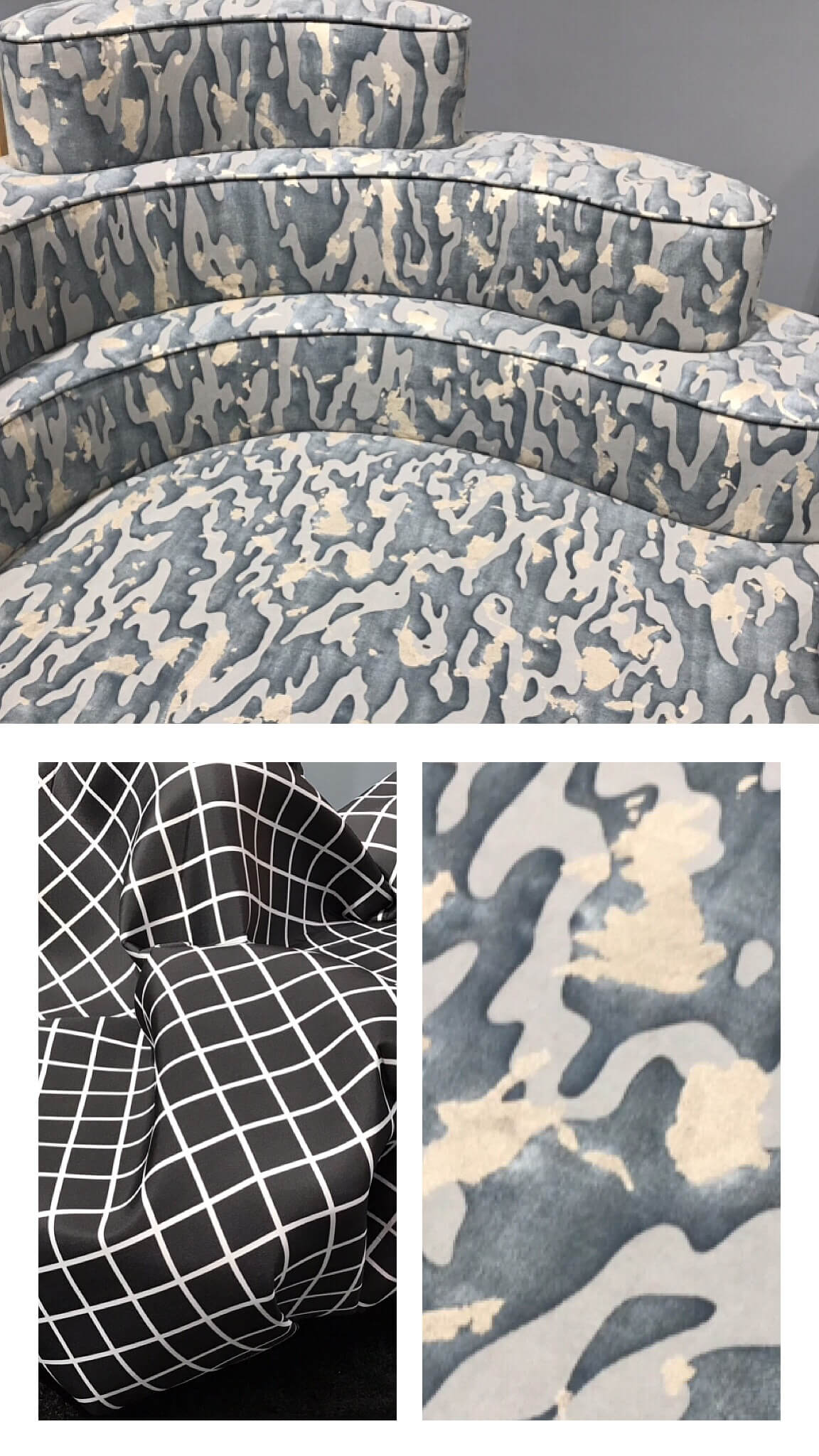 Finally, if you're looking for an accessory that will have your guests talking, check out FLOQUEM. Street artist M. ontiel has transformed some of the world's most famous sculptures into unique works of art for the home.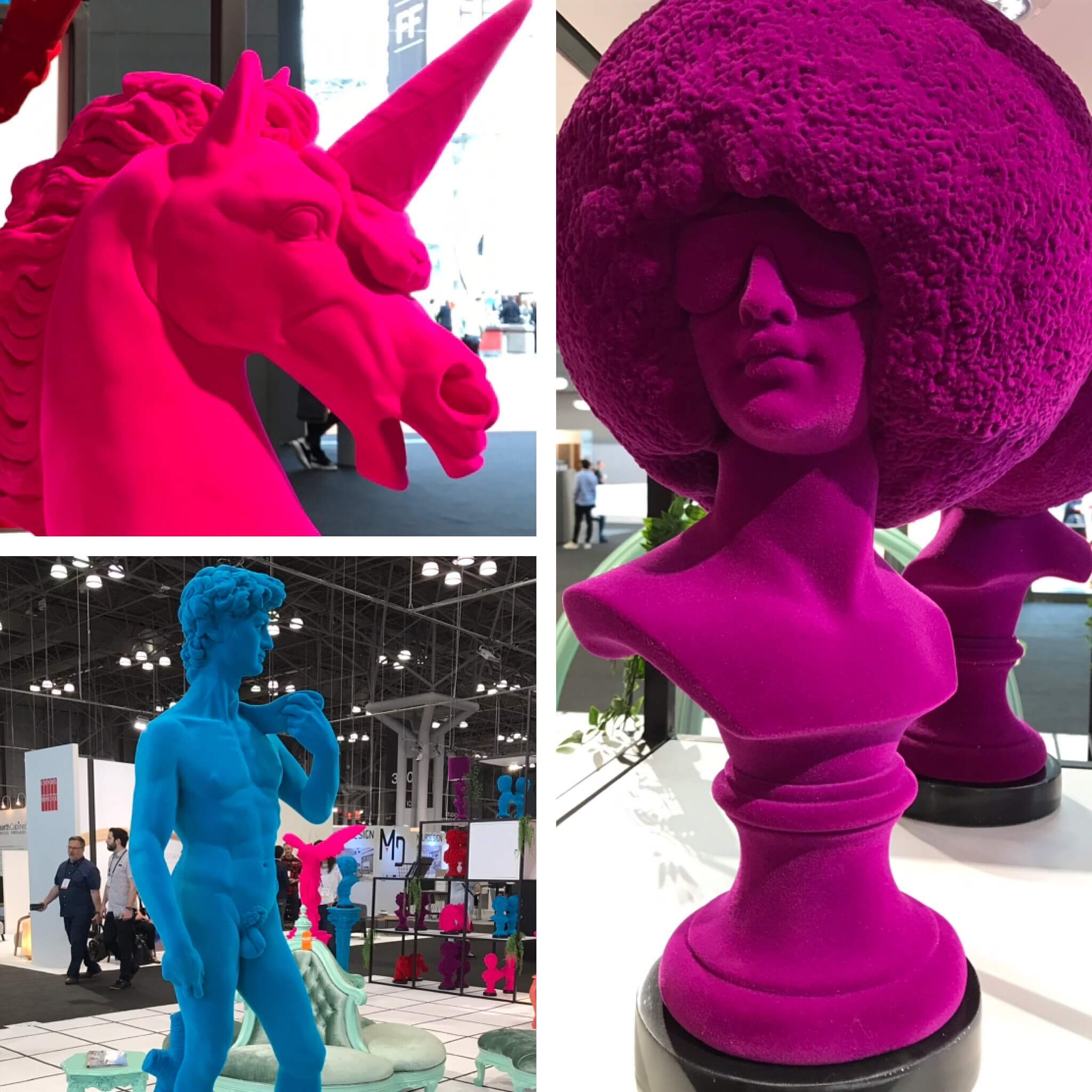 Located in Wynwood, Miami?
We invite you to contact us at our office:
Or you can subscribe to our Newsletter and get design inspiration, global trends, cutting-edge luxuries, and fresh ideas.