Ritz-Carlton Tampa living room; design by Britto Charette
ICONIC TAMPA ADDRESS
Britto Charette is excited to be creating an interior design for our clients in Tampa, Florida. Located on Bayshore Boulevard, and within walking distance of downtown Tampa, the Ritz-Carlton Residences offer incredible water views, sumptuous amenities, and beautiful architectural details.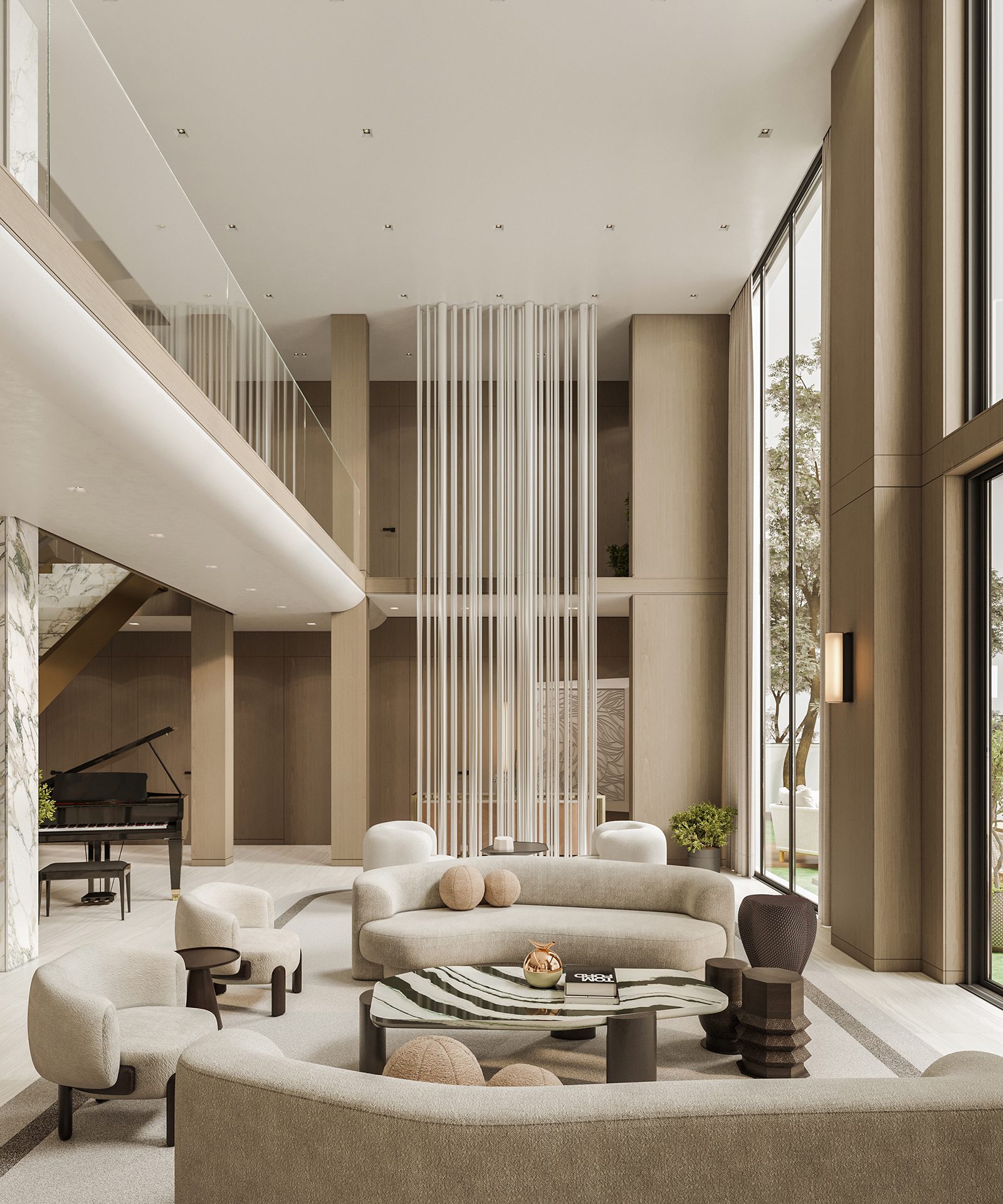 Ritz-Carlton Tampa living room; design by Britto Charette
When our clients approached us about their home's interior design, they explained that they really liked the colors, tones, and textures of our other Ritz-Carlton designs and asked us to use those as inspiration for their own interior. Our design team got to work sourcing gorgeous furniture and finishes, including some Jay Britto found will visiting Paris during Design Week.
Ritz-Carlton Tampa bedroom; design by Britto Charette
INTERIOR DESIGN FEATURES
The Bayshore interior design will feature many special elements. From the leather-wrapped columns in the foyer to the Calacatta marble feature wall, the home will be a sophisticated and luxurious haven for our clients, their family, and friends.
Ritz-Carlton Tampa owners' suite; design by Britto Charette
Britto Charette is also pulling out all the stops in creating a sophisticated home theater with wet bar and an expansive lounge with a custom bar where our clients can relax with friends and family over a game of pool or darts.
Ritz-Carlton Tampa lounge; design by Britto Charette
Ritz-Carlton Tampa lounge; design by Britto Charette
For more images and information about our project at the RITZ-CARLTON RESIDENCES TAMPA, please visit our website here.

HOW TO WORK WITH US
Ready to create a new luxury interior design? We'd love to hear from you. For a free consultation, please fill out your project details on the form located on our CONTACT page.
You can also call us directly at 305.640.5005.
Located in Wynwood, Miami?
We invite you to contact us at our office:
Or you can subscribe to our Newsletter and get design inspiration, global trends, cutting-edge luxuries, and fresh ideas.