If you've worked with our Britto Charette team, you're no stranger to Yulian Monroy. Indeed, we don't think Yulian has ever met a stranger. From making robust cups of Cuban coffee for the team and our visiting vendors to learning how to take drone video of our projects, Yulian is a busy guy.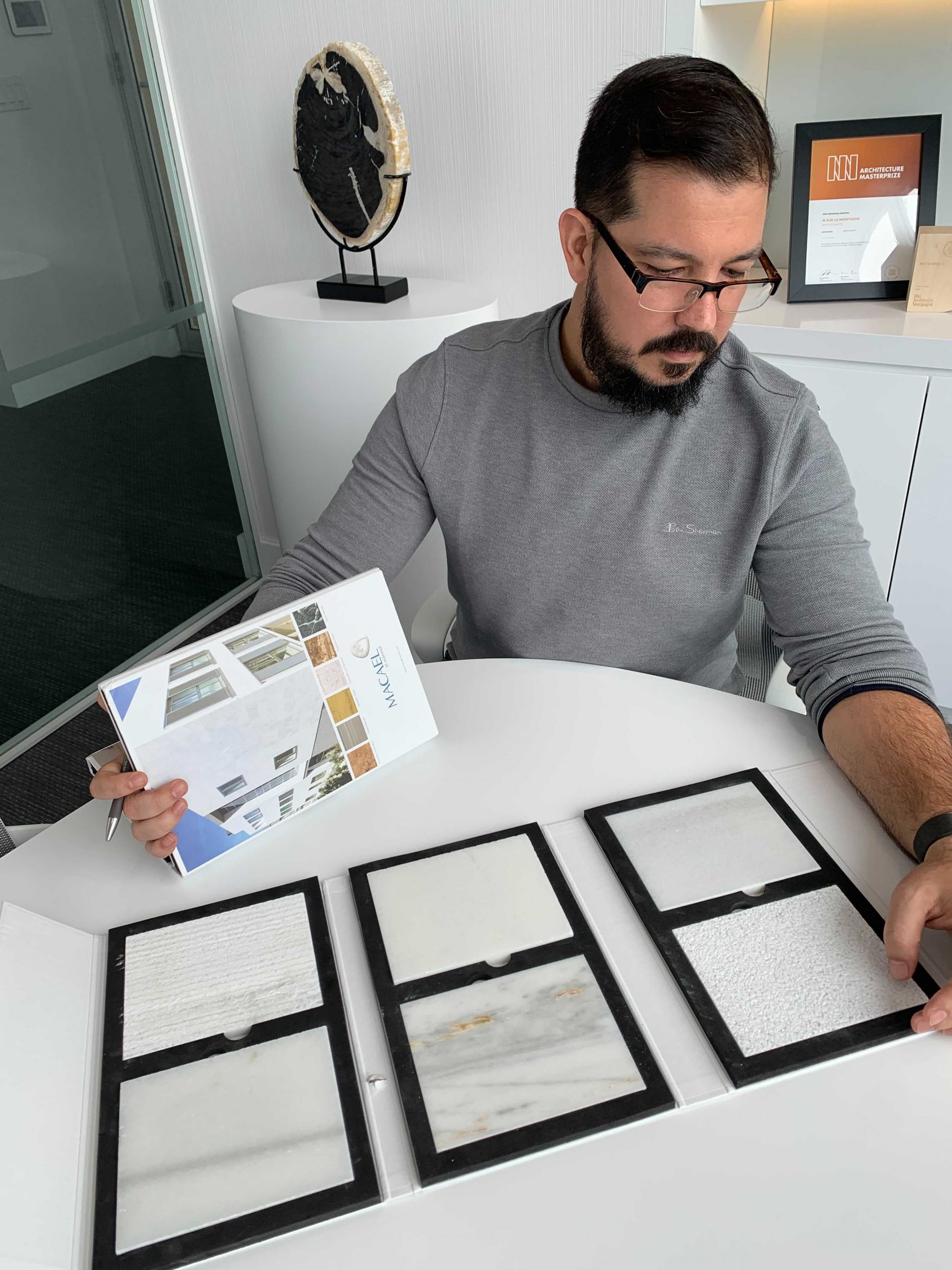 Yulian Monroy reviewing product samples at Britto Charette studio in Wynwood
Yulian joined our team in 2016 and has been wowing us with his work ethic and attention to detail ever since. He's had a really exciting few years, including getting married and then becoming a proud papa last year to Isabella. We recently asked Yulian to share with us a bit about his educational background and to give some advice to aspiring interior designers and architects. Read on to learn more about Yulian and his great contributions to our team.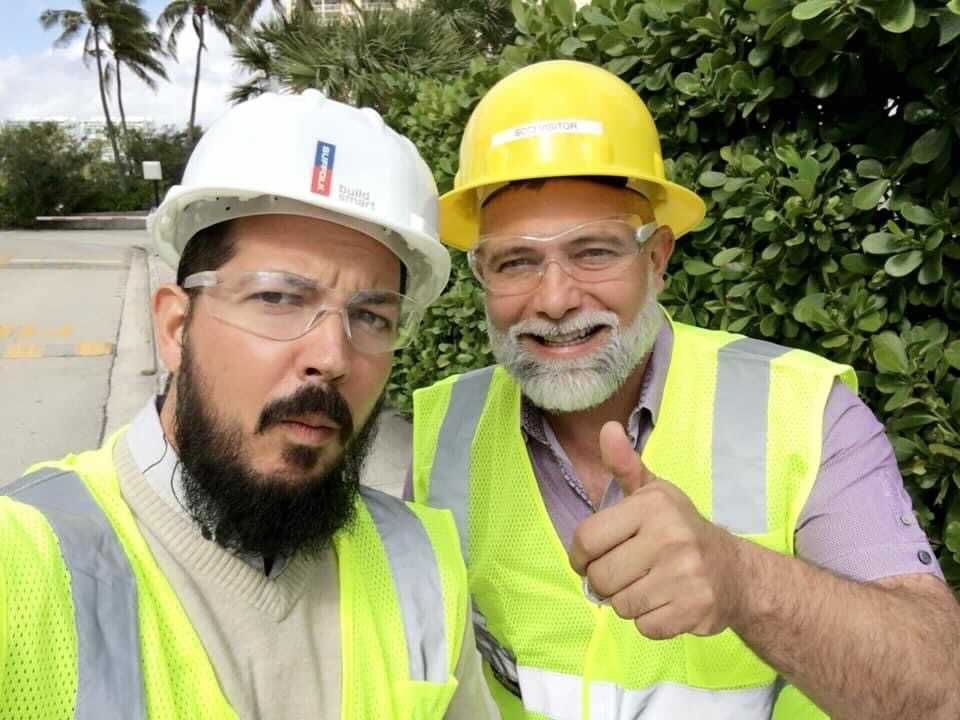 Yulian Monroy and David Charette on a Britto Charette project site
BC: How have you adjusted to living and working here in Miami?
YULIAN: I love living here in Miami. The beach, the people, the food, the weather…I love the sea and am a sports fan. I'm also passionate about architecture, interior design, travel, and languages.
BC:  Please share a bit with our readers about your background in design:
YULIAN: I'm an architect. I graduated from Martha Abreus Central University in Cuba. After graduation, I worked on projects including Cayo Santa Maria, Cuba; Pueblo Dunas, International Tourism Village; Melia Buenavista Resort; and others. I was also involved with the restoration of historical buildings in San Juan de los Remedios, Cuba, which included developing a plan of restoration for hotels, restaurants, museums, theaters, and private colonial homes based on the importance of the buildings, the architectural codes, and predicted economic development. I was also responsible for the architectural design of numerous residential and commercial projects and coordinated with designers, electricians, mechanical engineers, hydraulics engineers, structural engineers, and others.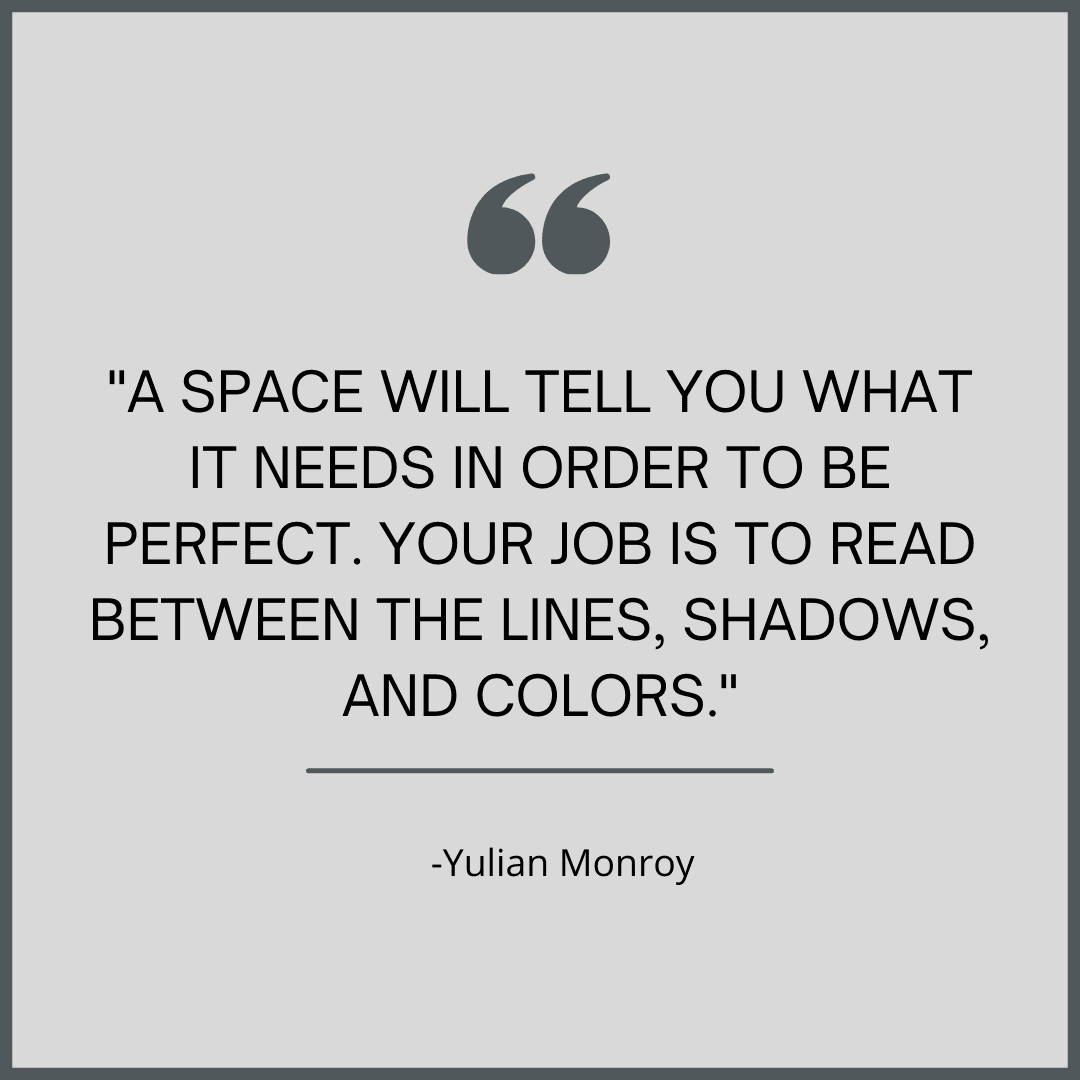 BC: You earned a bachelor's degree in architecture and have lots of experience in that aspect of design. What led you to choose interior design here in the U.S.?
YULIAN: From my point of view, architecture & interior design are really connected. You can't decorate a space without understanding the spaces, the structure, and the materials. And an architect can't design good places without imagining and visualizing the final view, including colors, texture, etc… Working as an interior designer, I have the chance to create spaces or recreate existing spaces and turn them into magical places. To share the Britto Charette vision of elegance and modernity in our projects is a great opportunity in my career.
But the pull to design really began when I was four years old. I visited Xanadu Mansion (Dupont House) in Varadero Cuba with my family. It was a famous restaurant at the time. I still remember the high ceilings, the colored floorings, and the great sea view…  That night, I drafted the house. And it was in that moment my mother knew I would be an architect or designer.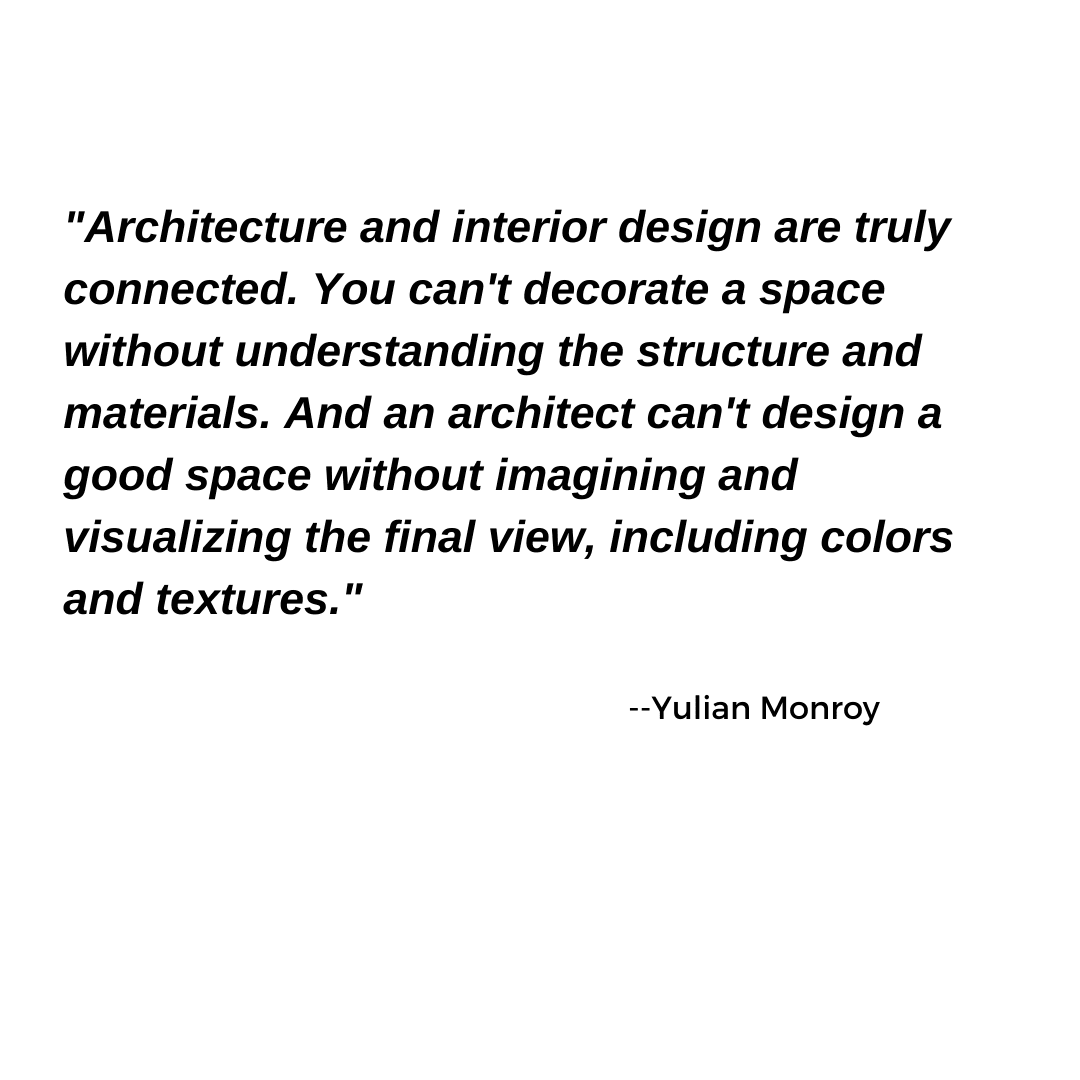 BC: What inspires you?
YULIAN: Nature, simplicity, feelings. A space will tell you what it needs to be perfect. Your job as a designer is to read between lines, shadows, and color….
BC: What is the best design solution you've given to a client?
YULIAN: The best design solution a professional can give is to meet the client's expectations. This doesn't mean to do exactly what clients first say they want. Sometimes you need to read between the lines of what they are saying in order to discover what they truly want. Then you develop the ideas and recreate them as part of the proposal. That's the magic of design. We help clients see the possibilities and take them beyond what they might envision a space can look like.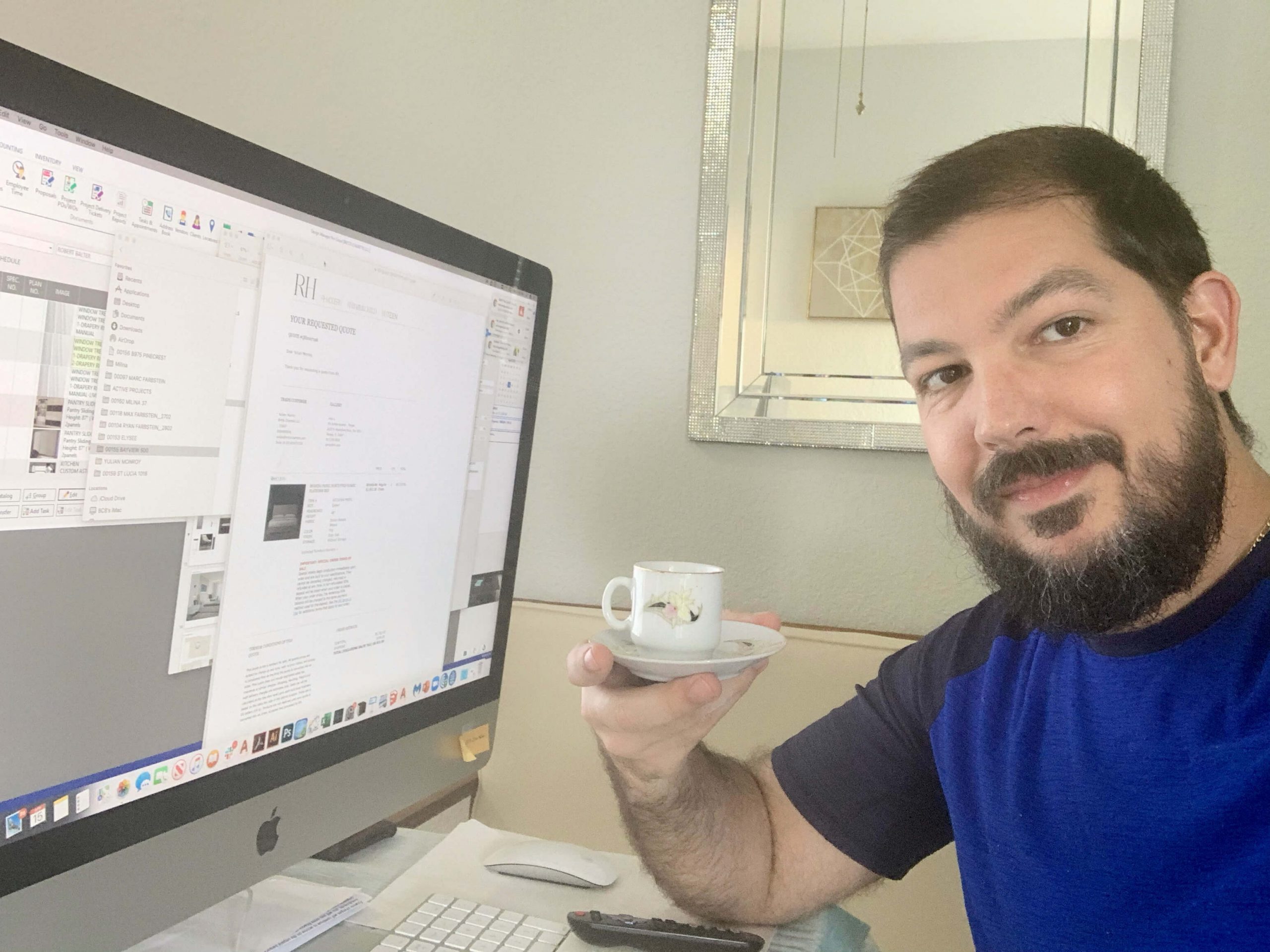 Yulian Monroy with his famous coffee
BC: What is the most exciting trend you see in interior design?
YULIAN: Today technology is definitely a trend in our projects—not just digital technology but also technology in the materials we source, new construction techniques, etc. Nowadays we can suggest technical solutions that ten years ago were impossible.
BC: How has being multilingual helped you in your career?
YULIAN: To be bilingual in the interior design world is a benefit. Communication is crucial in our business. We must be able to understand clients, vendors, inspectors, etc. Miami is probably the most multicultural city in the world, so to be able to communicate in at least English and Spanish, has been really helpful.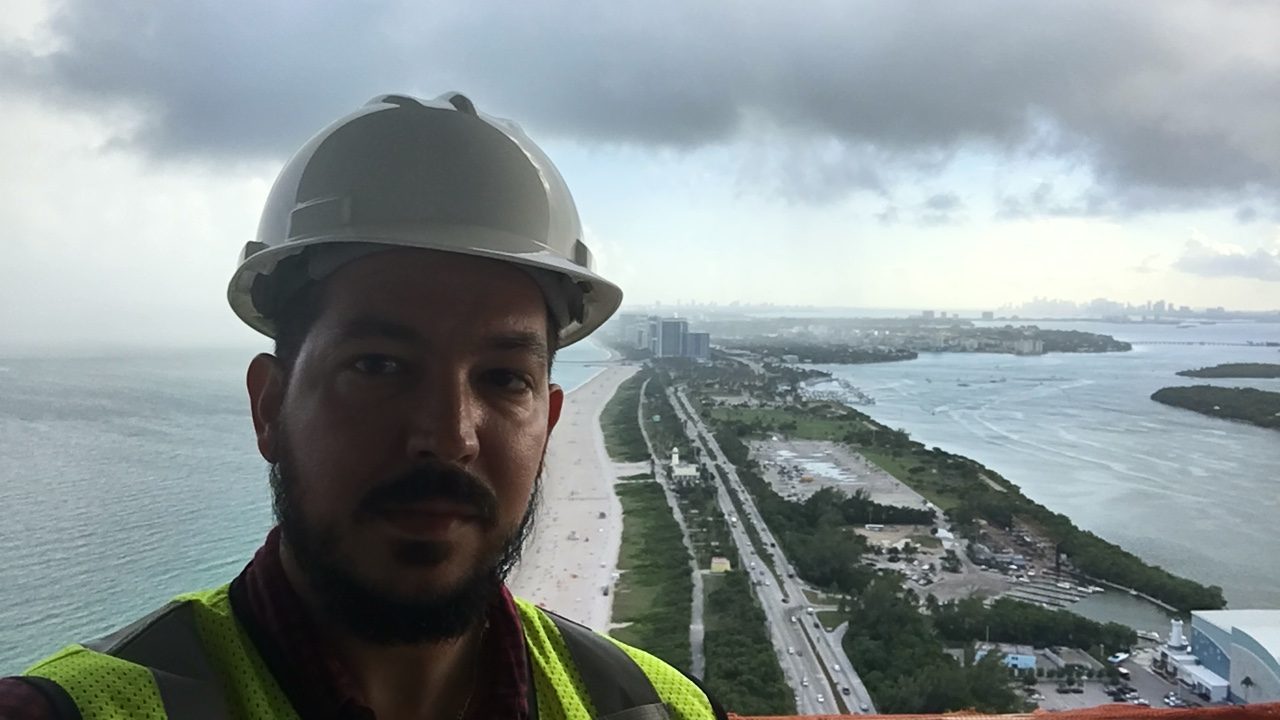 Yulian Monroy at a Britto Charette site visit
BC: We receive lots of questions and requests for internship opportunities from students and from aspiring interior designers. So, these next few questions are focused on them. First up, is earning a degree in interior design worth the money?
YULIAN: Absolutely…. A degree is the first step on this career path. Also, learning how to share your passion with other students will let you know you are not the only one who is uncomfortable when the flooring lines are not aligned, or the living room set is too small for a big room. Sharing this trip with other people who are crazy about design is a good way to train yourself and to get the skills you will need when helping clients and working with trades.
BC: What technology do you use most often in your role at Britto Charette?
YULIAN: It's important to be able to explain and communicate your ideas, questions, and concepts graphically (manual drafting or with technology). We primarily use AutoCAD, Photoshop, 3ds Max, PowerPoint, and Keynote. Also, Excel or other software that allows you to control and follow up on your projects (purchasing, construction schedules and others) is really important. At Britto Charette, we use Design Manager and that allows us to control all design processes, including costs, time, vendors, quantities, payments, and invoices to clients and others.
BC: What are the top three skills interior design students should be proficient in when they graduate?
YULIAN: First, communication. It's so important to be able to communicate, whether through AutoCAD, Revit, or Photoshop, but it is mandatory to clearly express your ideas. Clients need graphic information sometimes in order to understand what you want to express.
Second, you need humility. It's really important to be humble. University will prepare you for your professional life, but knowledge is really only gained in the field. Seeing your principals in every situation as they are dealing with every kind of project and client provides great instruction. A recent graduate needs to be open to learning in every situation, even through mistakes you might make.
Finally, you must have a love of architecture and interior design. It's a hard market. You will not succeed without love for architecture and interior design and your projects.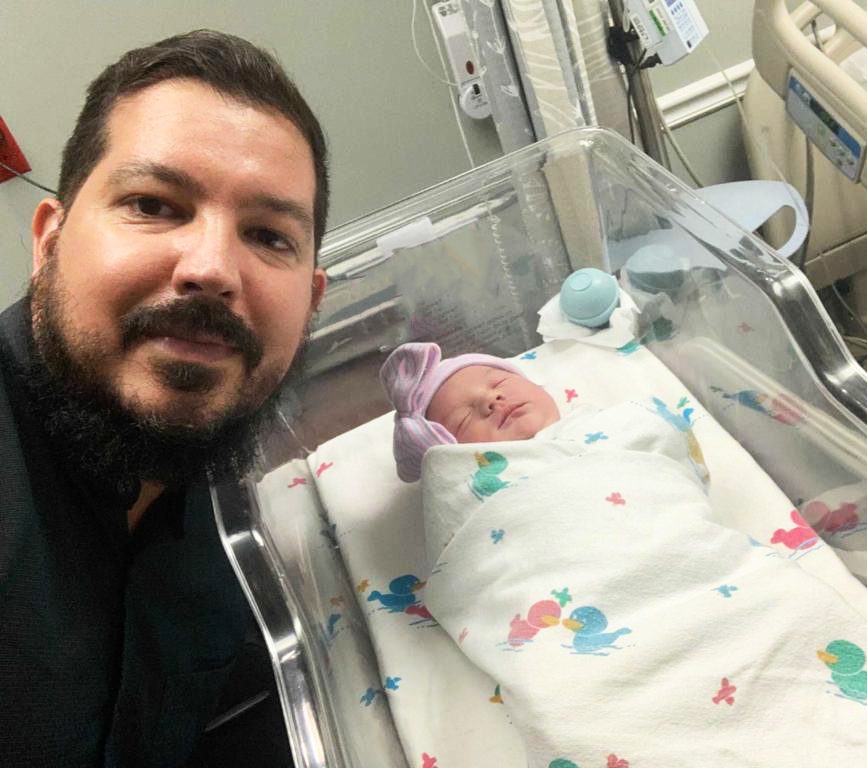 Yulian with his darling daughter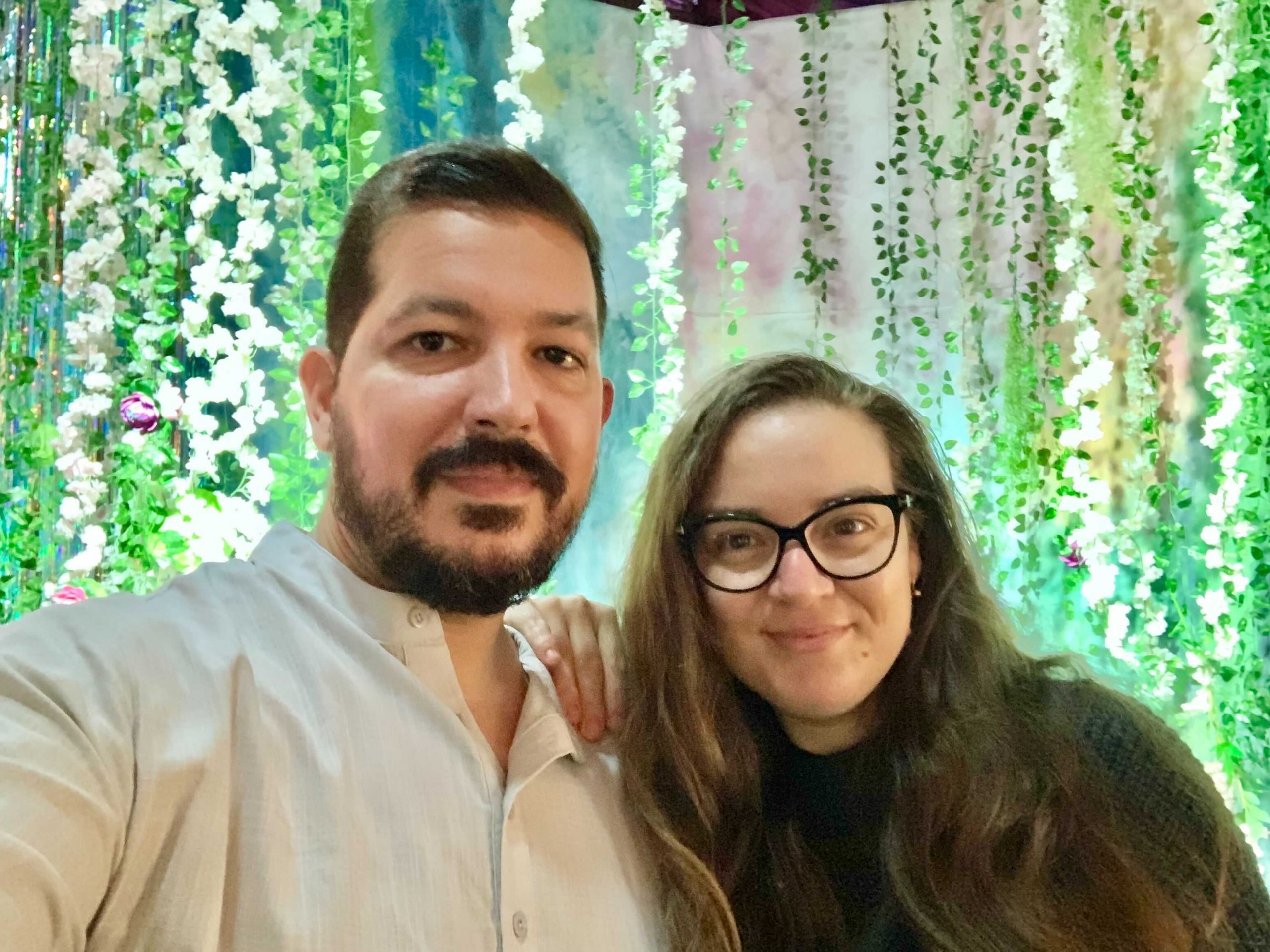 BC: You've been honing your skills as the company's drone operator. Can you explain why learning new skills is so important?
YULIAN: To graduate as a drone operator was a challenge… (laughs). I never said this publicly, but I was terrified I was going to send the drone to the bottom of Miami Beach Bay during my first flight. Today I'm grateful for the opportunity. The drone shoots allow us to have a new perspective for our projects. We work for a high-end market sector, so to be able to show our clients their projects from the sky is an added bonus that they really appreciate.
BC: What is next for you, Yulian?
YULIAN: I'm excited to spend time with my family and to continue the art of creating magical spaces.
Interested in learning more? Our team would be happy to share more information about our interior design services. You can reach us at 305.640.5005 or by email at contact@brittocharette.com.
Located in Wynwood, Miami?
We invite you to contact us at our office:
Or you can subscribe to our Newsletter and get design inspiration, global trends, cutting-edge luxuries, and fresh ideas.