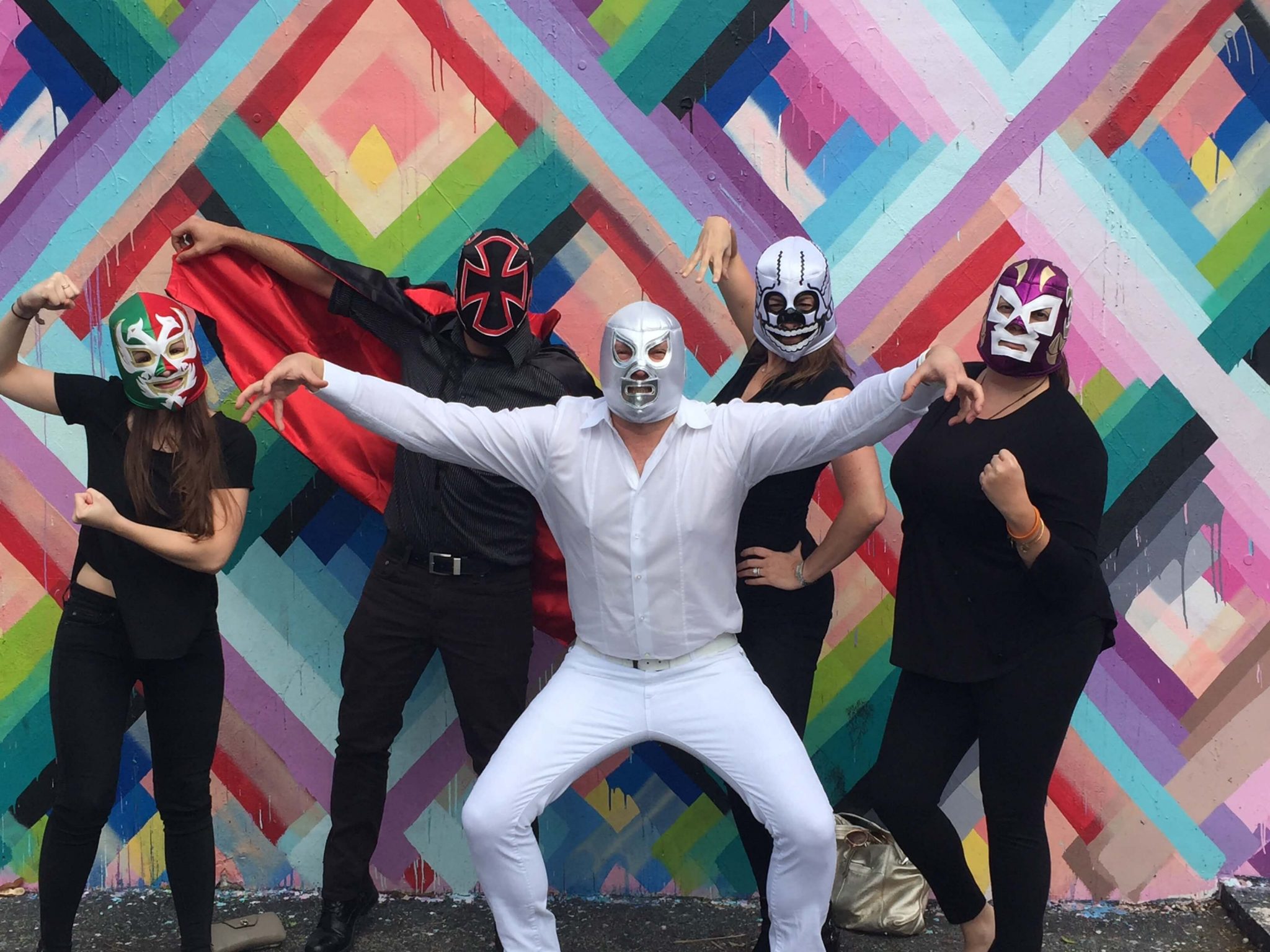 Think you're too old for Halloween? Not us. Nope. Our very own Britto Charette team wandered the streets of Wynwood on Halloween, scaring up fun for everyone.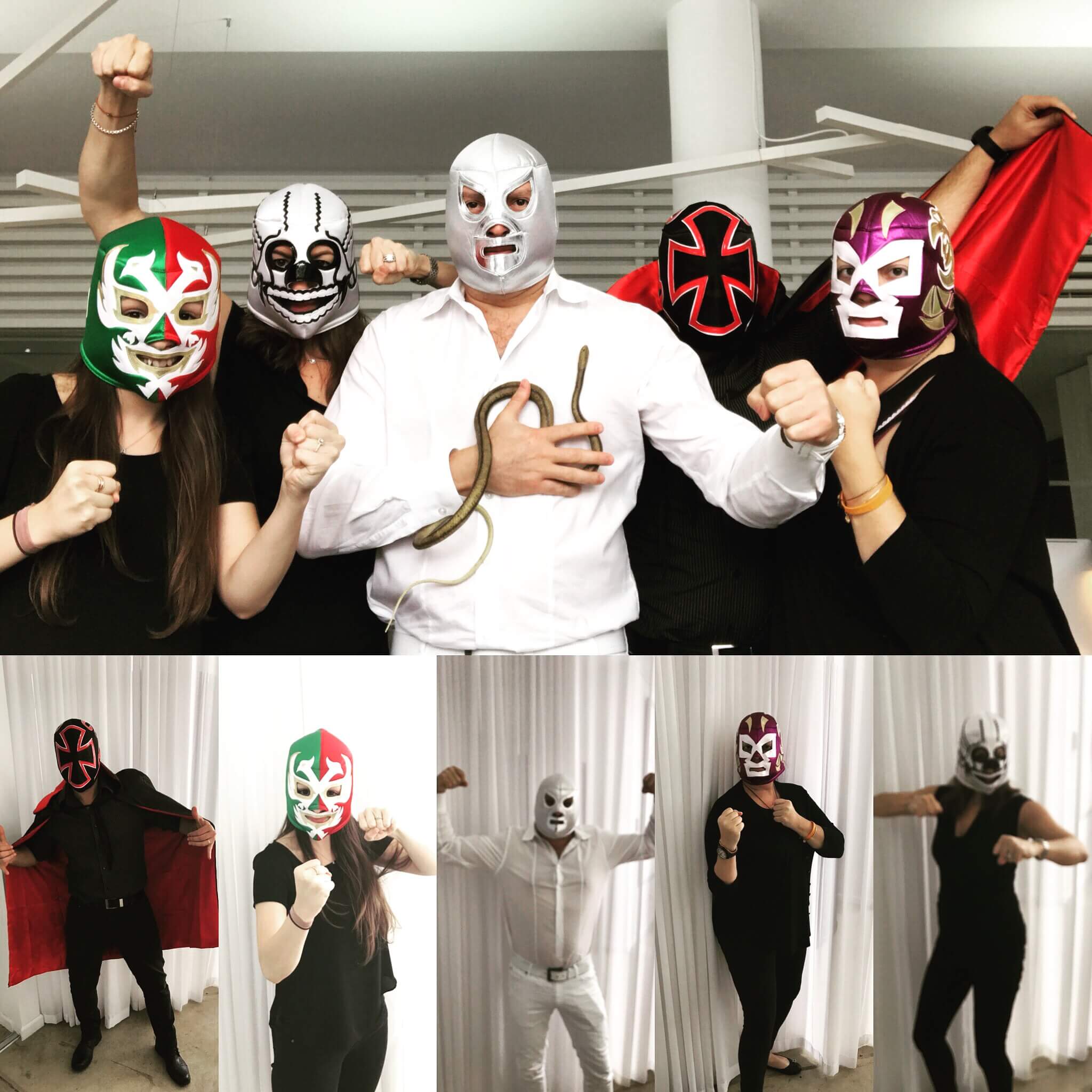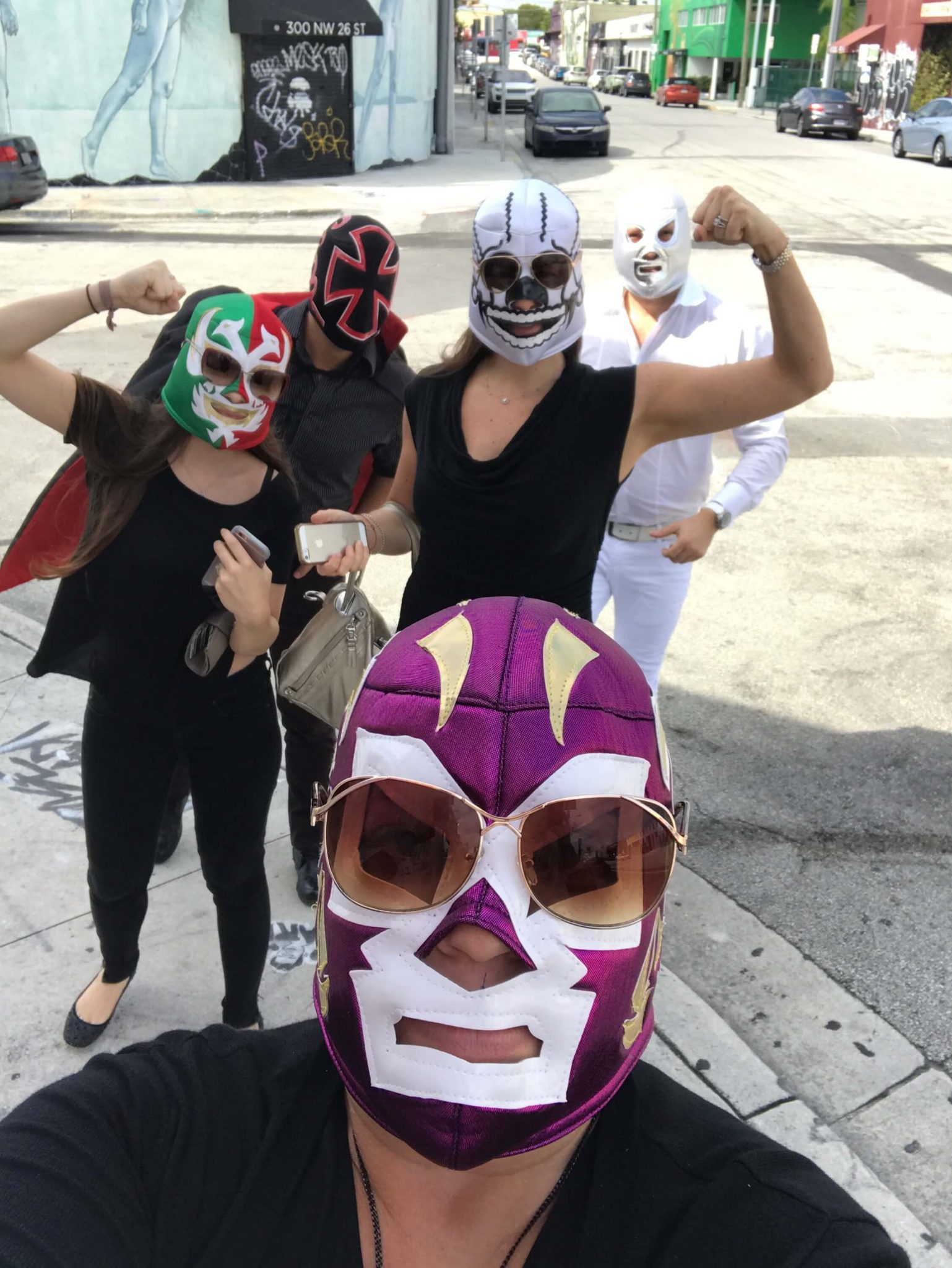 We're big fans of the Mexican wrestling stars, LuchaLibre, so we decked ourselves out and went in search of ghosts and ghouls to pulverize. Arm wrestling, anyone?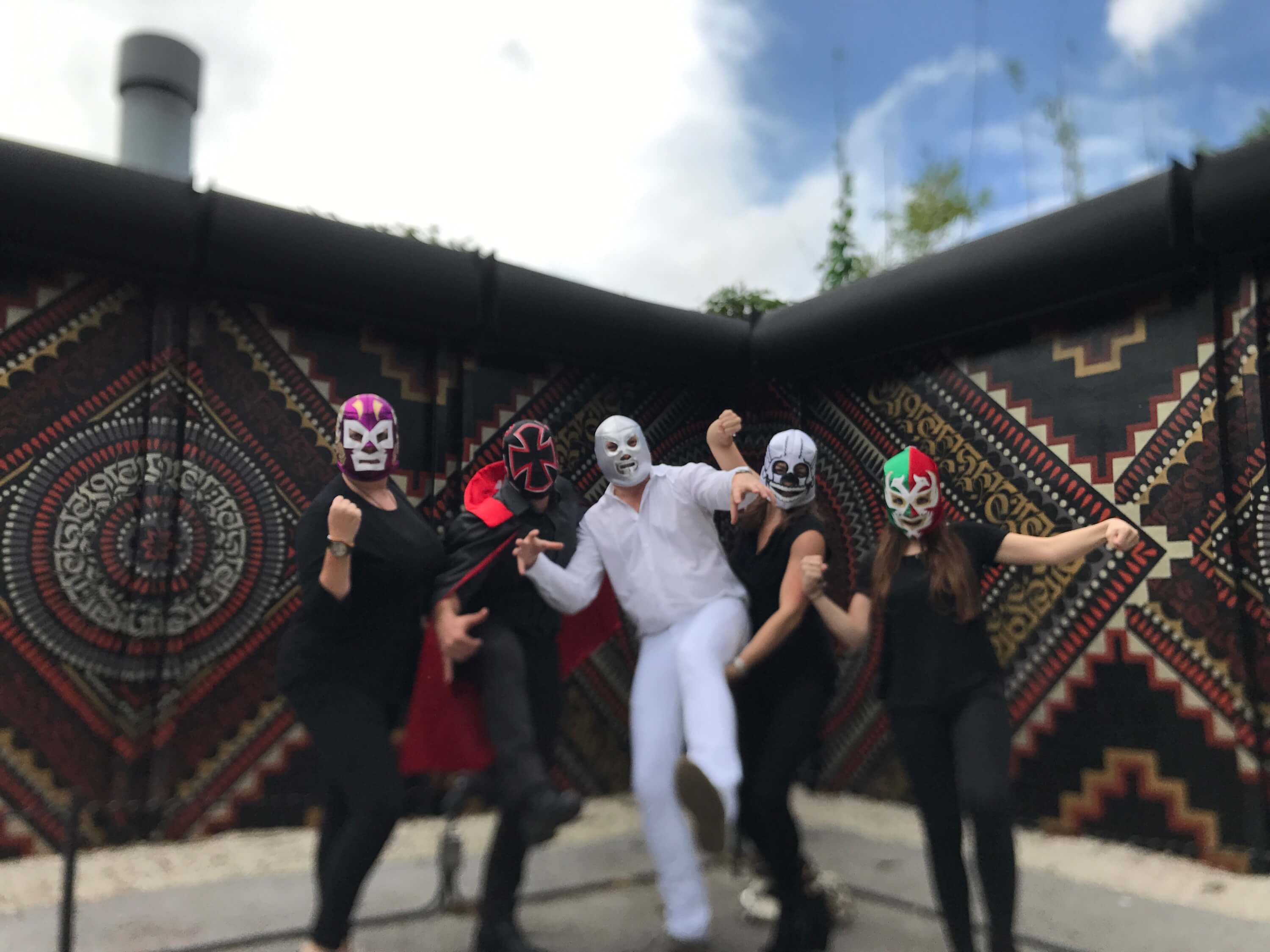 Thanks to all who cheered us on. We enjoyed the "star" treatment.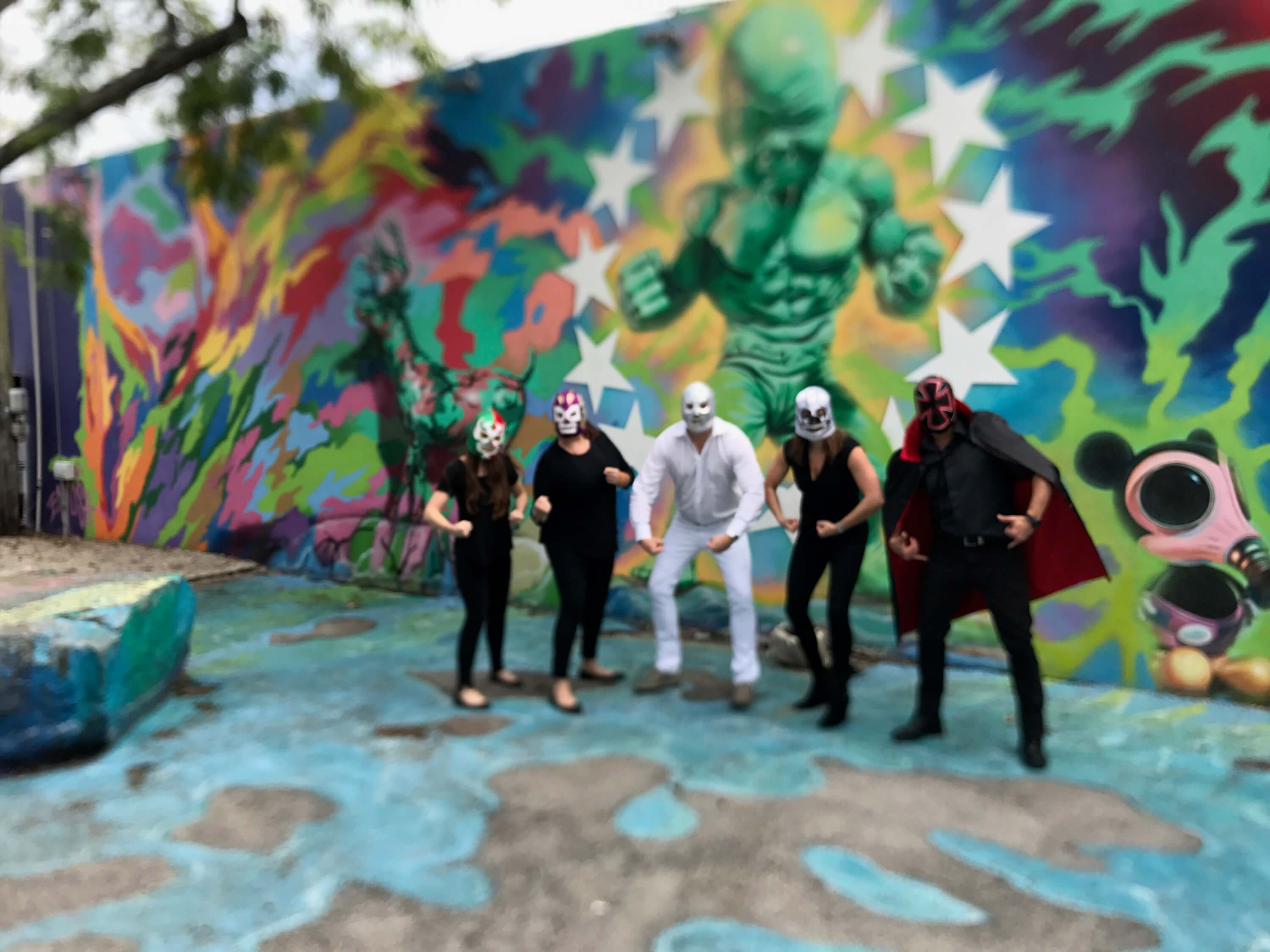 Lucha Libre!