Tools of the Trade; Sculptor Ivan Rojas Tovar works in marble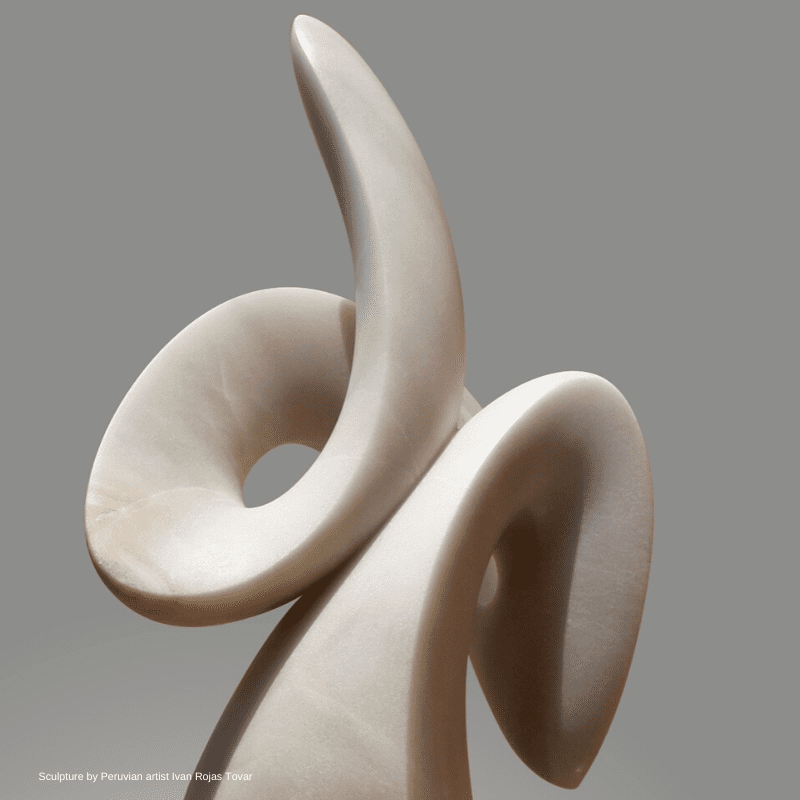 Our team at Britto Charette is always searching for emerging artists whose works we can celebrate and even incorporate in our interior designs. We found one such artist, Ivan Rojas Tovar, on the outskirts of Lima where he is making magic out of stone.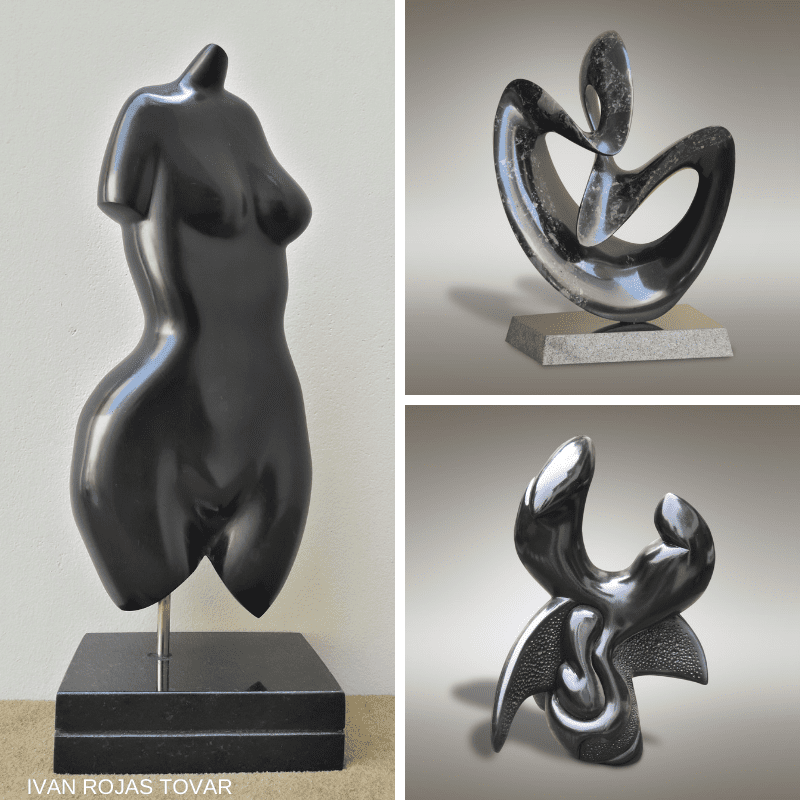 Rojas, a self-taught sculptor, works outdoors, a series of canopies providing him respite from the sun and heat. And it is in this natural surrounding that he finds inspiration for his work. "I observe nature, forms, and landscapes. I feel my best and most inspired when I'm in nature."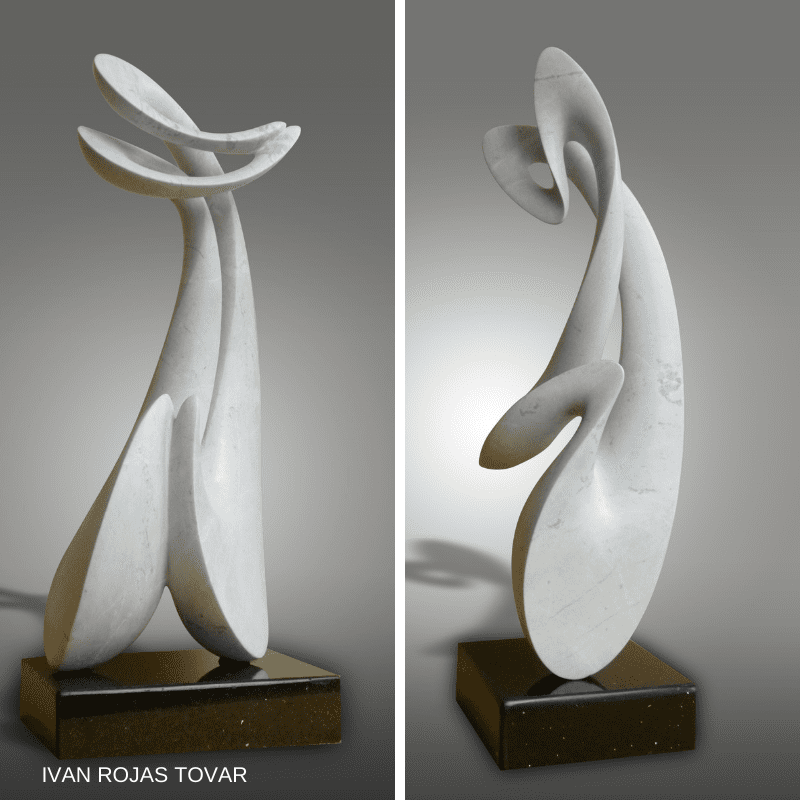 Tovar studied civil engineering and graphic design, but in 2000 decided to dedicate himself to sculpture. "I don't have a formal academic background in art but I have studied art since childhood by attending different workshops in drawing, modeling in clay, painting, Xylography, and sculpture." That pivot to art has earned him accolades in Peru, where he has been named a finalist in multiple sculpture contests, and in the U.S. where his sculptures were exhibited at the Carving Studio & Sculpture Center in Vermont. The sculptor has sold pieces to international art enthusiasts, including actor Geof Prysirr."
Process is, of course, the main ingredient in Tovar's work. Meticulously honing his craft, the sculptor sketches, models, and carves, revealing the secrets hidden within marble. "I draw a lot and keep them for some time. Some of the drawings I model in clay, others I adapt to a stone format. I draw on the stone and then begin carving."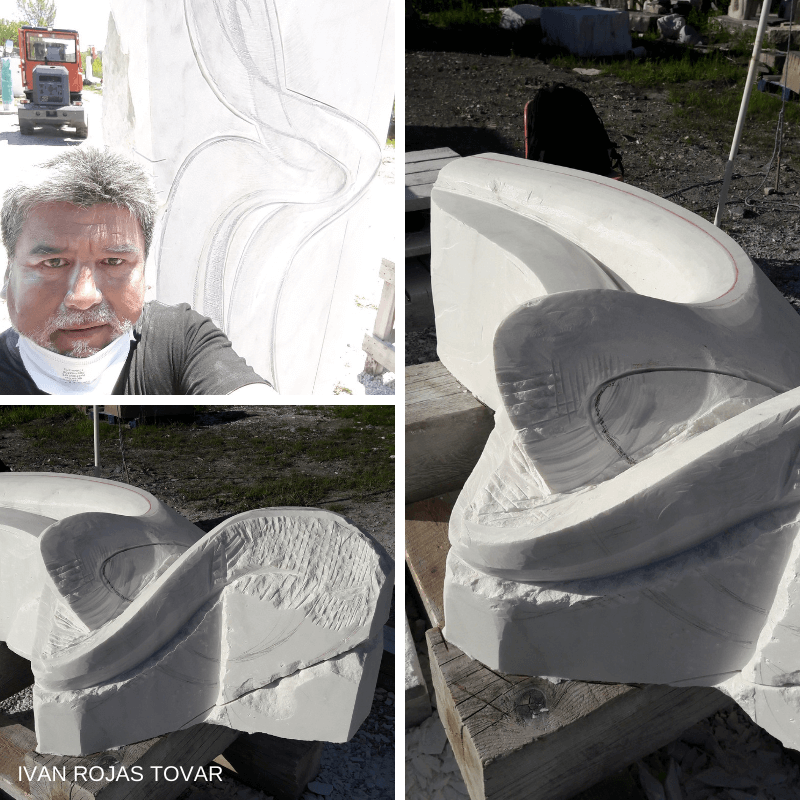 "I love working in wood but it is difficult to get wood logs in Lima. Then I wanted to experiment with marble. Basically, it's the same technique. Marble allows me to achieve my designs; it has a lot of charm and I like polishing it a lot—defining precise curved lines and mastering technique," says Tovar.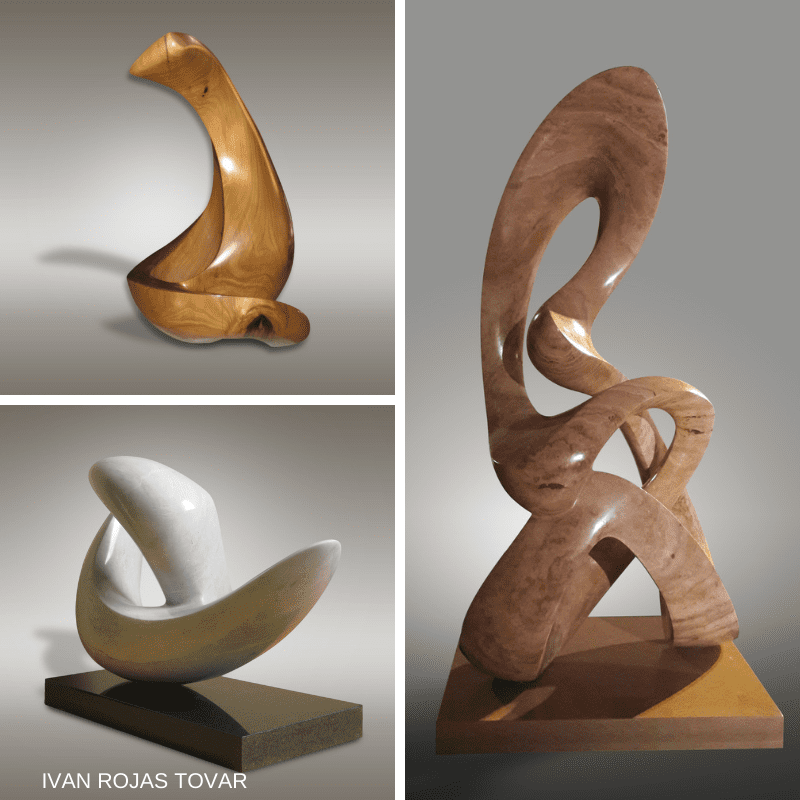 Tovar's sculptures are one-of-a-kind, a point of pride for a man who has been able to honor his own artistic vision by creating what he sees within the marble slabs: the opportunity to transmit harmony. "My way of seeing, perceiving life, and expressing it and trying to transmit it is Harmony and what it entails: respect, union, consideration."
Tovar's advice for up-and-coming artists? "I am one of those artists who loves the process. Everything is learned and improved with perseverance, practice, and research. And I also believe that drawing is basic. You learn the basic principles and after many years, you apply them automatically in your work. You educate your eye."
And finally, to his fellow artists, he implores, "Always strive. Do not give up. Translate the ideas. At first, you will not be satisfied, but the works that follow will improve and you will feel accomplished."
To purchase Tovar's work, please email him at escultura_peru@hotmail.com.
To learn more about the artist, please visit his website at www.ivanrojastovar.com and follow him on FB @escultorivanrojastovar.
You can watch a short video clip of his finished work here: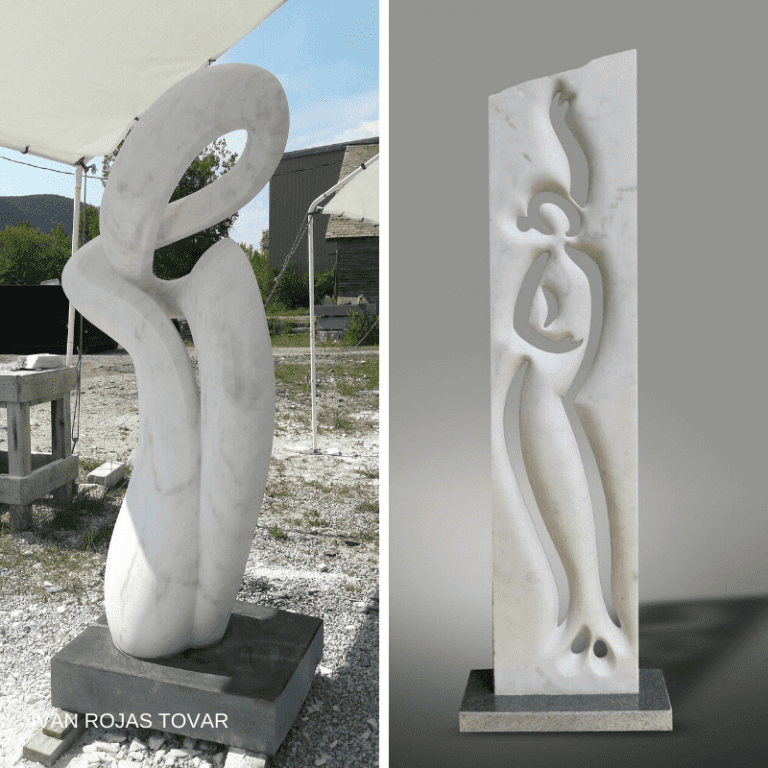 ARTIST IVAN ROJAS TOVAR, WITH CHISEL AND STONE
Located in Wynwood, Miami?
We invite you to contact us at our office:
Or you can subscribe to our Newsletter and get design inspiration, global trends, cutting-edge luxuries, and fresh ideas.