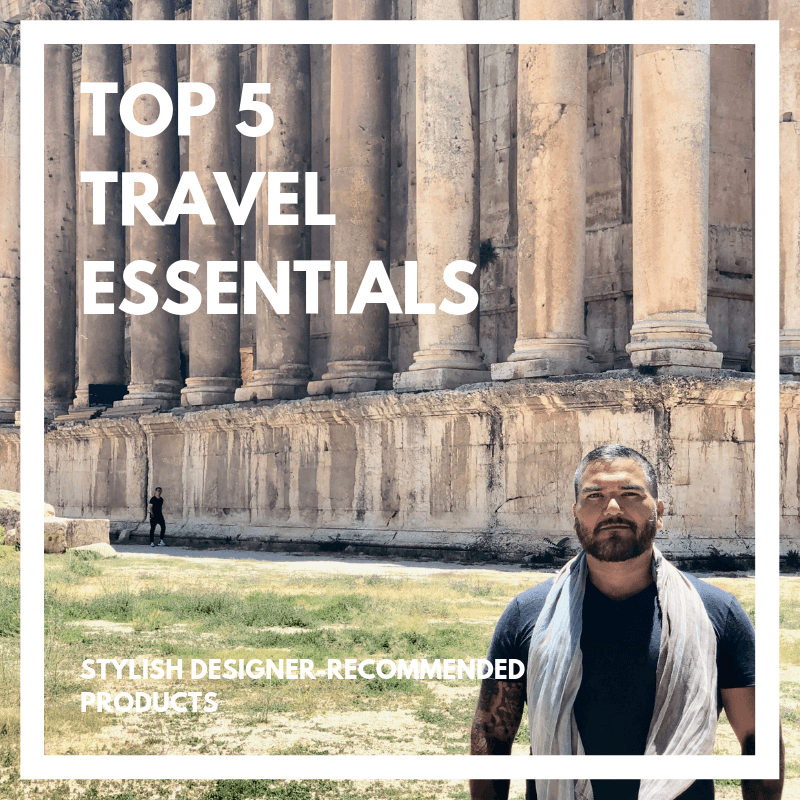 Ever wonder how some people can make travel look effortless? How they arrive at their destination looking polished and ready to attend meetings or visit museums?
We turned to our very own globetrotter, Jay Britto, for advice on how he avoids sore feet, sunburn, and fashion missteps while on the road. Read on to discover a few of Jay's tried-and-true essentials that make his business and leisure travels stylish and comfortable.
PRADA MEN'S AMERICA'S CUP LEATHER AND MESH SNEAKER
"I have this sneaker in several colors, but the black and gray mix is the best for traveling. The shoes are really comfortable for walking in the city or in parks, but they're also stylish enough to wear in museums. I've also used them for short nature hikes."
"Music is a source of inspiration for me, so I always take it along when I travel. I even create playlists that are tailored to the specific trip I'm taking. This BOSE speaker is one of the easiest and most portable ways I've found to listen while I'm on the go."
ANKER PowerCore PORTABLE CHARGER
"If you're like me and you take tons of pictures, you'll love this portable charger; it's lightweight and charges my phone fast."
"Pool and beach fashions have come a long way for men. I love the sarong trend; I have several designs and they are all great for traveling to warm weather destinations. I use them all day while I'm at the pool or beach rather than wearing tank tops."
"I love spending time on the beach—it's one of the greatest things about living in Miami—and when I'm traveling for work, I make it a point to find a beautiful beach on my day off. I try to avoid too much sun, though, so my favorite hat is this folding fedora from Juliet Horsley. It's not your same old same old straw hat. It's a soft and really fashionable way to protect yourself from all that vacation sun."
BRITTO CHARETTE principal and designer, Jay Britto
For more travel tips, check out these posts on travel accessories and preparation. Have some of your own tips you'd like to share? Drop us a line at contact@brittocharette.com. And just in case you're wondering…at this time, we don't accept any payment for the products we highlight or feature. No paid advertising. No pay-per-click.
Located in Wynwood, Miami?
We invite you to contact us at our office:
Or you can subscribe to our Newsletter and get design inspiration, global trends, cutting-edge luxuries, and fresh ideas.