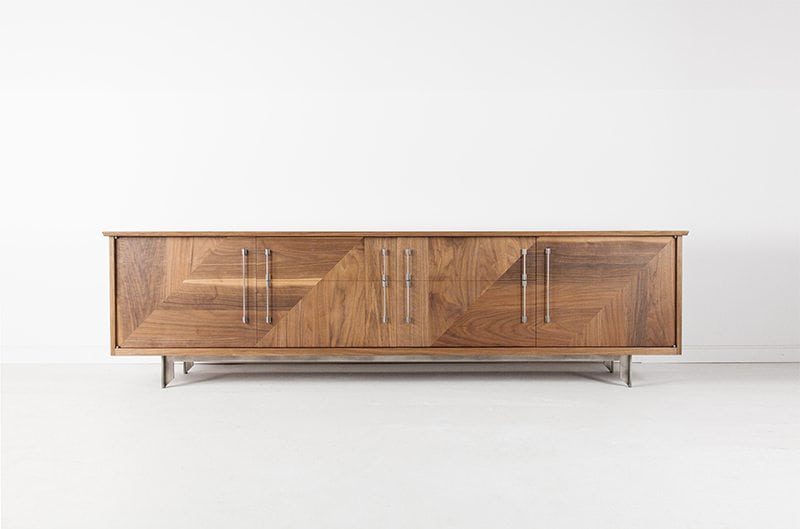 Art + Engineering + Exquisite Craftsmanship = TOKEN furniture
David and Jay are on an exciting and never-ending quest to discover the most beautifully designed and crafted furniture and accessories. Pieces their clients will love. One of their favorite studios? The award-winning furniture company, TOKEN. Founded in 2007 in Brooklyn, TOKEN is the brainchild of creative director and majority owner, Will Kavesh. Kavesh completed his undergraduate work at Alfred University and his master's in sculpture from Virginia Commonwealth University—training that informs his stunning furniture designs.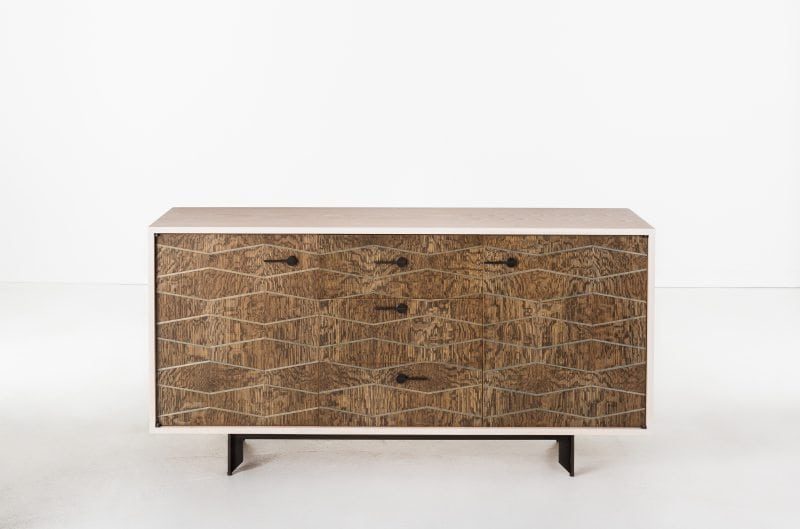 "Will's marquetry is absolutely amazing. The colors are rich and layered. Precise. He crafts really bold, geometric patterns that provide a sleek, youthful, and modern presentation—perfect for our clients," says David. "And Jay and I love the way he combines leather, ebonized oak, and graphite patina steel in his Warren Lounge chair. It's a showstopper."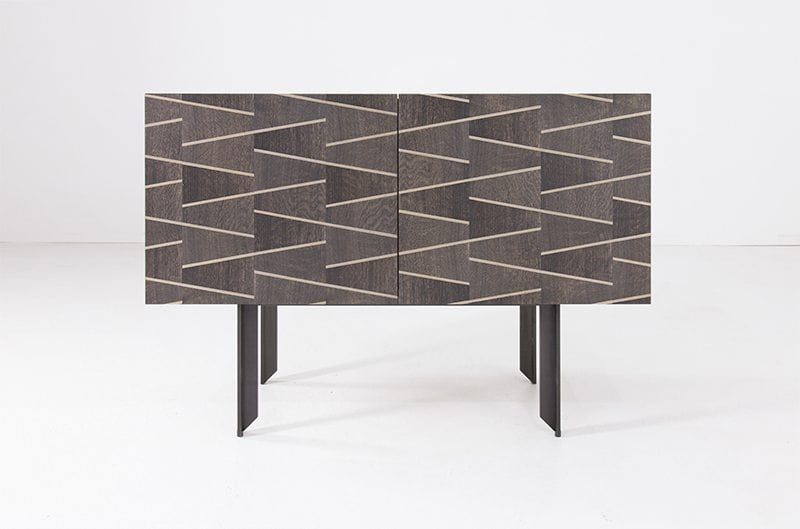 It's that particular marriage of divergent elements (wood, steel, leather) that makes TOKEN furniture so special. "My favorite material to work with is steel. It's so versatile, both structurally and in process," says Kavesh, who is inspired by nature, science, and the forms and shapes found in modern dance. He designs and manufactures his entire line in New York, sourcing high-quality leather from Spinneybeck and using hardwoods from local forests in the Northeast.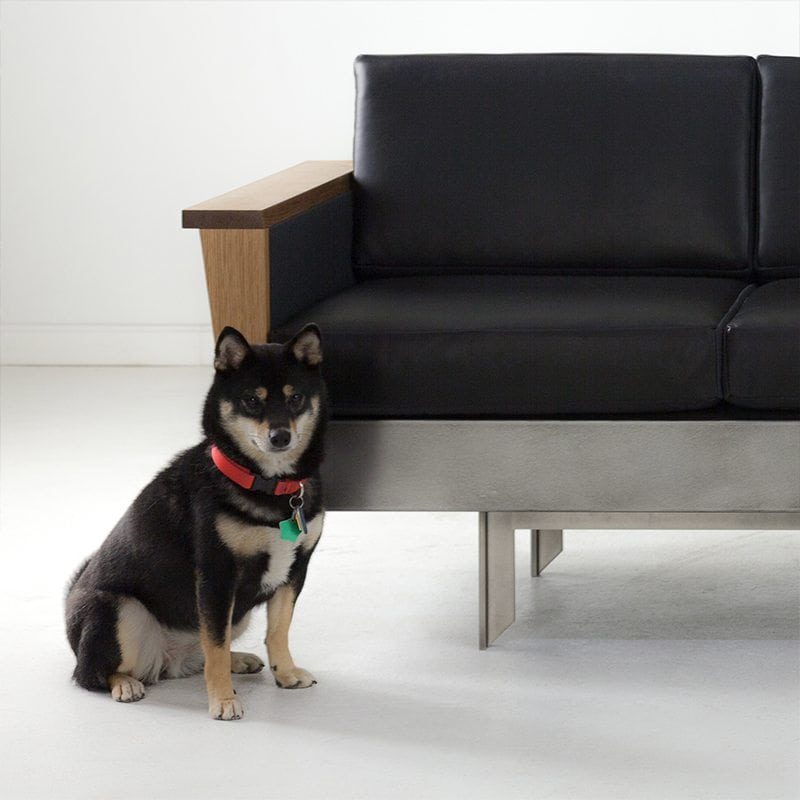 Louise Sofa + Model Basil
Kavesh's meticulous attention to detail has paid off, with TOKEN's Taos Armoire being named a 2018 NYCxDESIGN Awards Finalist. "Our Taos Armoire came about from experimenting with dye on curly maple and walnut marquetry to create a painting on the cabinet doors," says Kavesh. And the notoriety keeps coming…TOKEN furniture can be found at Momofuku in Las Vegas, Proxi in Chicago, on the pages of Vogue Arabia, and more. Kavesh attributes the company's success to the efforts of every member of his team, as explained by their business mantra, "No one is above any task."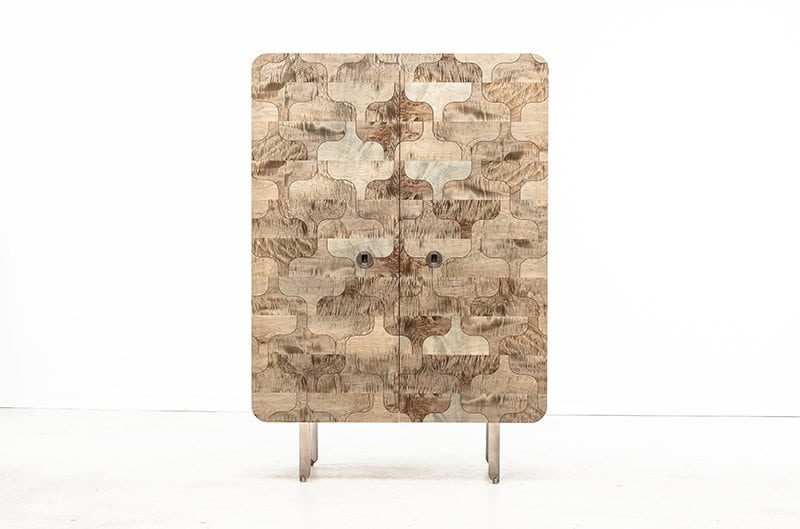 Award-winning TAOS ARMOIRE

What does Kavesh predict for the future of furniture design? "I'm fascinated by technology's ability to merge designer and prototyping into the same 'person' bringing design activity to a level of a studio art practice. I believe we'll see a further integration of visual art and furniture design because of the ongoing trend of people with art educations becoming involved in design." Good news, indeed, for all of us who love furniture."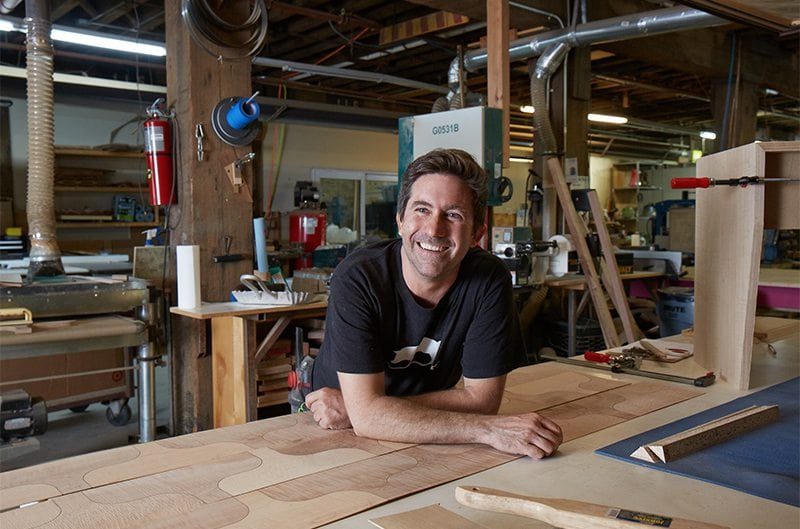 Will Kavesh—photo by Lesley Unruh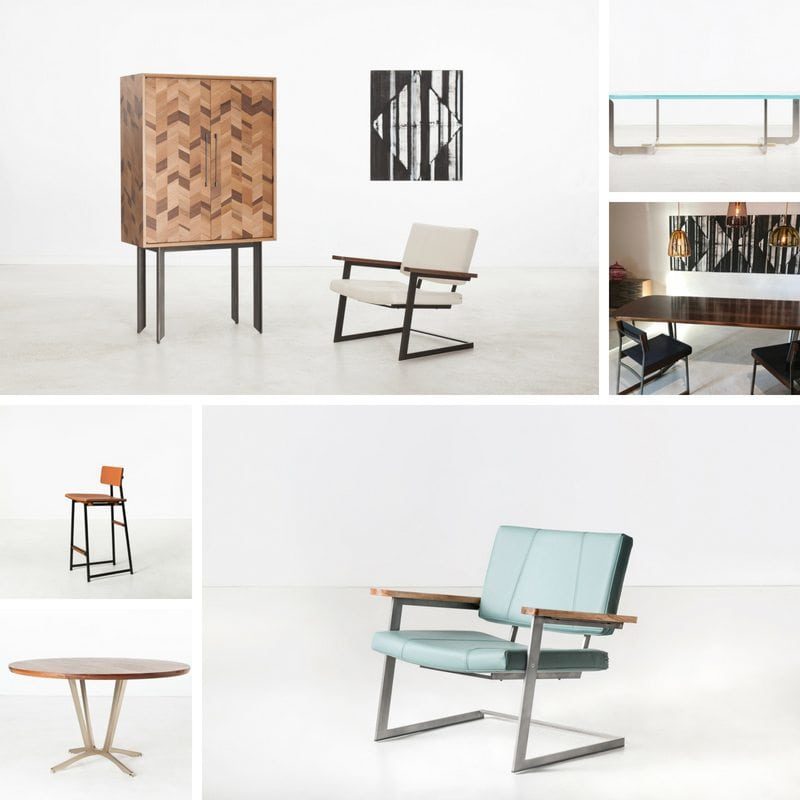 And just in case you're wondering…we don't accept any kind of payment for the products we highlight or feature on our blog. No paid advertising, no pay-per-click. Just our design team's honest sharing of what we love.