Whether it's your first time hiring an interior designer, or you've worked with several for home projects, our team has some advice for selecting the best professional for your design needs.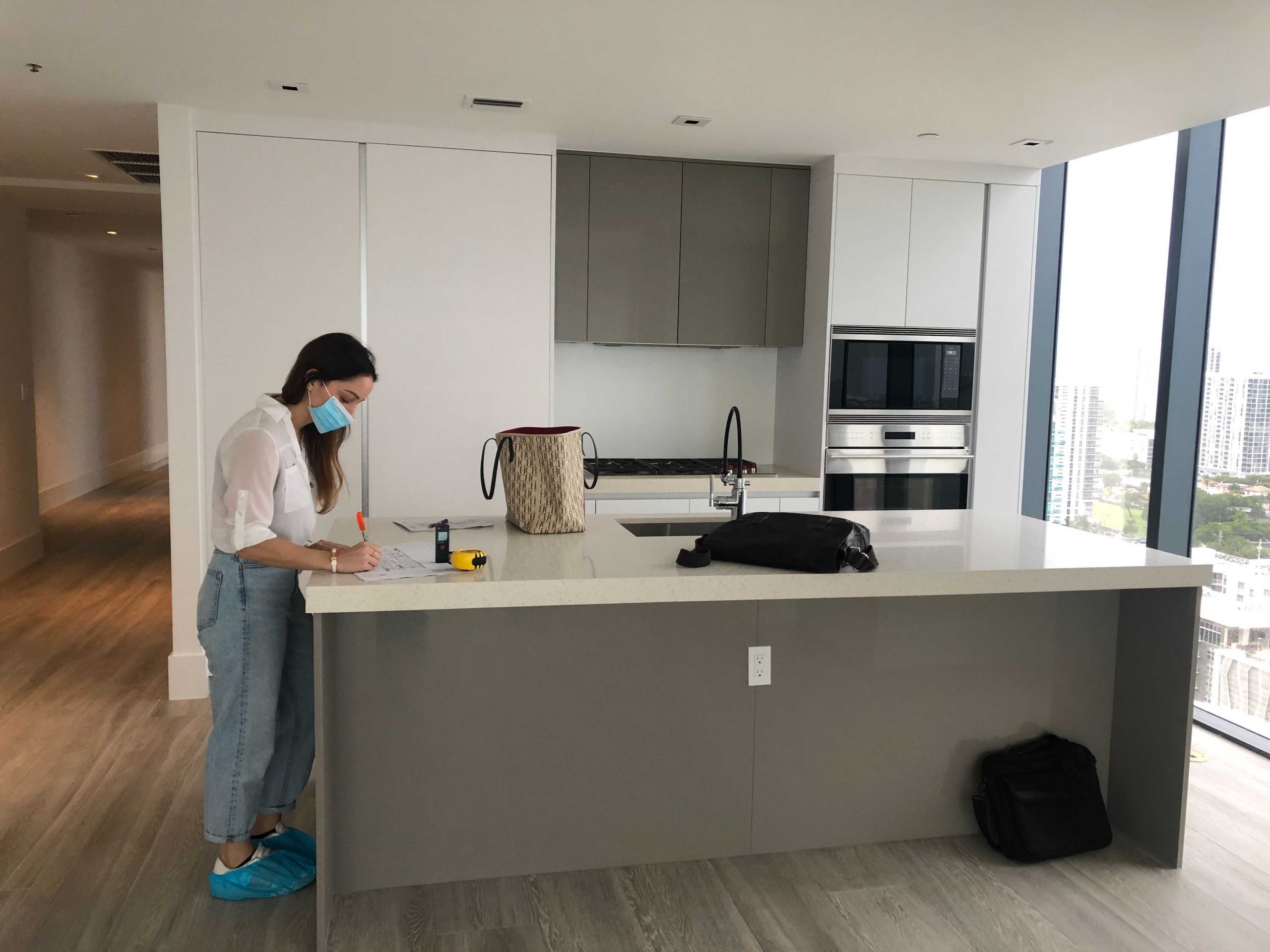 Britto Charette team members Arianna Castro and Yulian Monroy at a site visit
QUESTIONS TO ASK BEFORE HIRING AN INTERIOR DESIGNER:
1.  Are you licensed?
Why it's important: "Licensed interior designers have received a degree in interior design and have taken the additional steps to become licensed. We believe this demonstrates a willingness to become 'experts' in the field. It also means that firms like ours are registered with the state," says David Charette.
Designer Yulian Monroy and Principal David Charette
2. What is your education?
Why it's important: Being an interior decorator doesn't require any education. Anyone can set up a business with that designation. And for jobs like furniture and paint selection or furniture layout, an interior decorator can be a great and affordable option. But being an interior designer is different and means someone has completed coursework in interior design and/or architecture and understands the fundamentals of design: budget, schedule, project coordination, purchasing, audio visual, mechanical, plumbing, and HVAC coordination. An interior designer has received training in building codes, regulations, and accessibility, and can read blueprints and work with architects and construction teams. The education and training interior designers receive is especially valuable for projects that are large in scope and involve construction.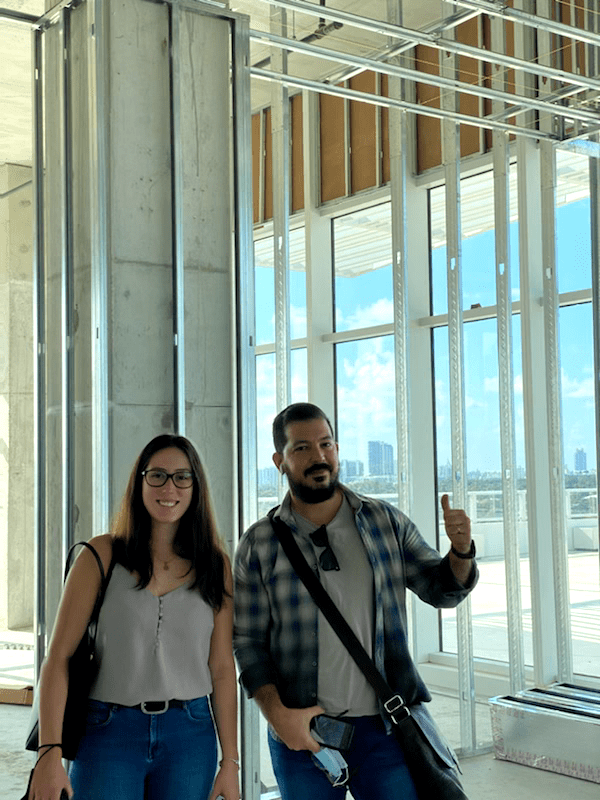 Designers Vania Garcia and Yulian Monroy
3. Are you insured?
Why it's important: Remember Grandma quoting the adage to "hope for the best but prepare for the worst"? Well, that's how we view insurance. With every project we undertake, we hope for the best and are always rewarded (knock wood) with a seamless process. But we prepare for the worst by making sure we are fully insured because insurance protects our clients, our employees, and our business. Some of the insurance policies we carry include workers' compensation, commercial general liability, professional liability, business/personal/property, and commercial auto insurance. Because in the end, a project is about mitigating liability and meeting and exceeding expectations.
Interested in learning more? Our team would be happy to share more information about our interior design services. You can reach us at 305.640.5005 or by email at contact@brittocharette.com.
Located in Wynwood, Miami?
We invite you to contact us at our office:
Or you can subscribe to our Newsletter and get design inspiration, global trends, cutting-edge luxuries, and fresh ideas.