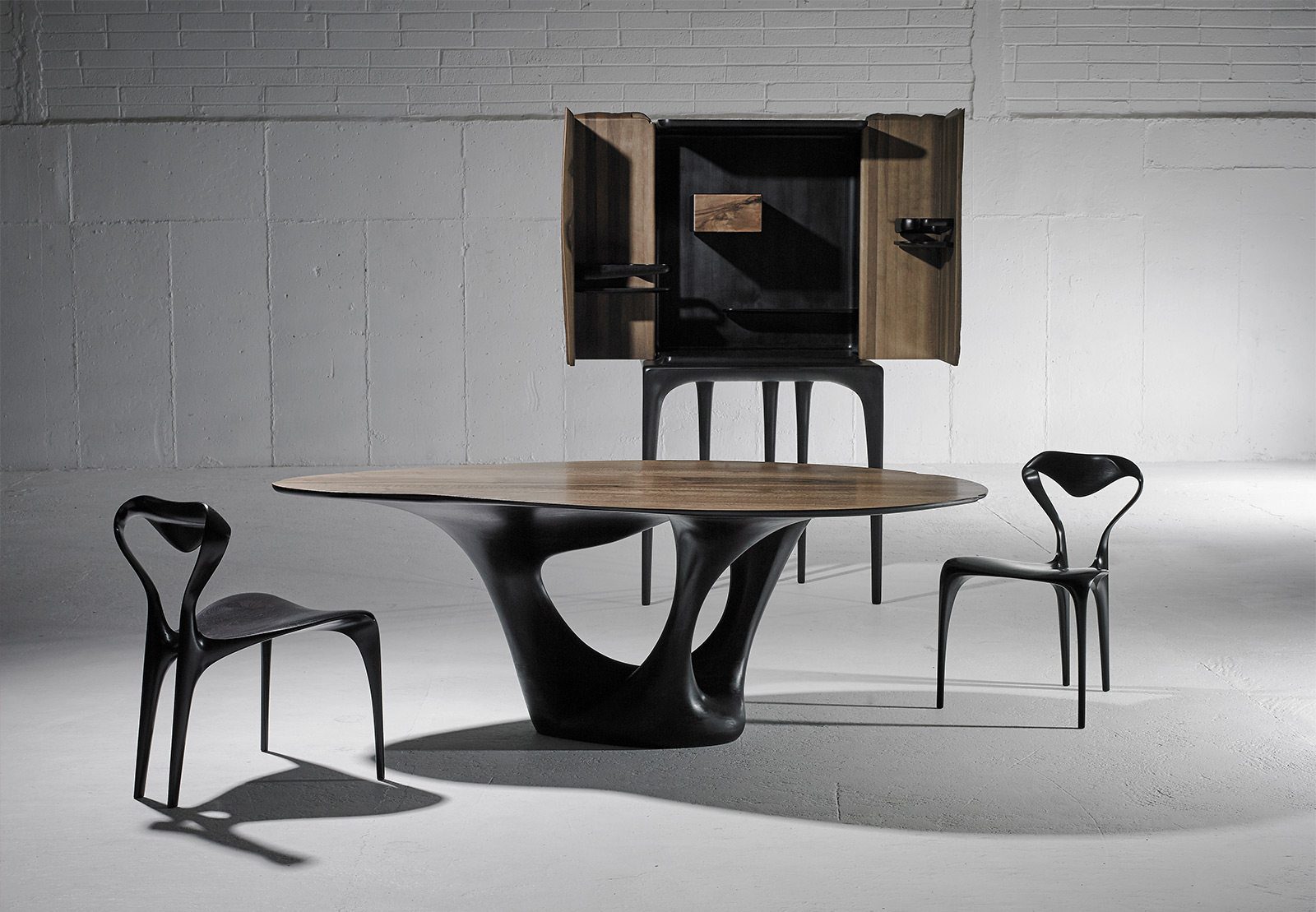 "Imagination is the beginning of creation." –George Bernard Shaw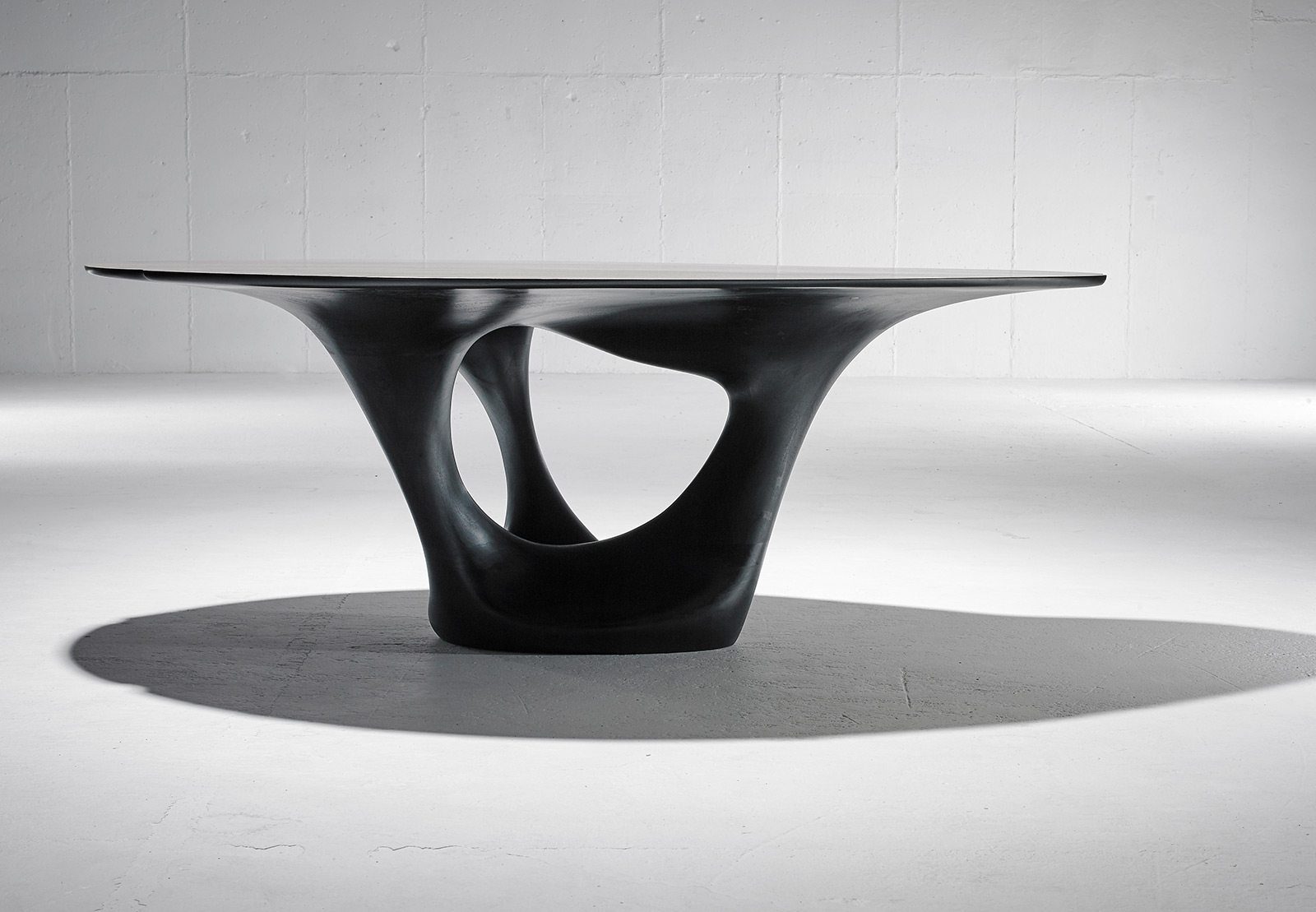 At the tender age of 15, Joseph Walsh already knew exactly which career he wanted to pursue: furniture design. Inspired by the work of John Makepeace, Peter Zumthor, Penone, and Kan Yasuda, he began traveling to exhibitions and visiting workshops. "I started creating my own furniture—mainly interpretations of traditional Irish farmhouse designs, and started working on small commissions."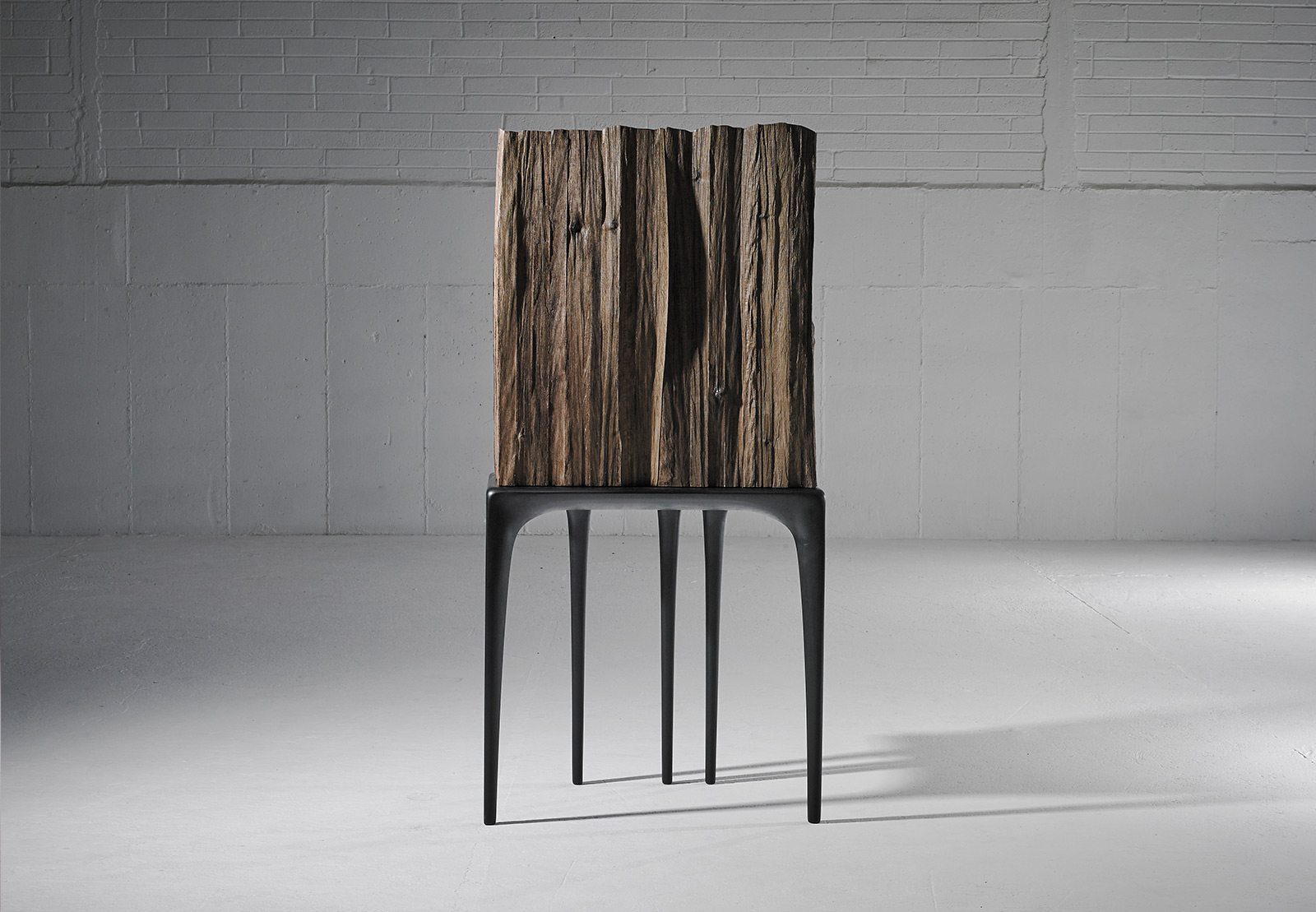 Four short years later, in 1999, the self-taught designer opened his eponymous studio and workshop. He quickly assembled a team and by 2002 was exhibiting in London, his first foray into furniture exhibition. Walsh's juxtaposition of earthy elements and forward-thinking design immediately captivated design enthusiasts. With graceful curves, gravity-defying forms, and soft patinas, his furnishings have a dreamlike quality that evokes a futuristic sensibility that Walsh says is inspired by nature—its cycles, changes, seasons, and the passing of time. The DOMMUS Collection, his newest and a poem to the Irish landscape that informs his designs, is a grouping of refined walnut and ebonized walnut furnishings that captures the essence of private home life. The collection, including a cleft wood cabinet, an organic sculptural table, and twisted laminated chairs is a departure from the studio's many site-specific commissioned pieces and large-scale installations.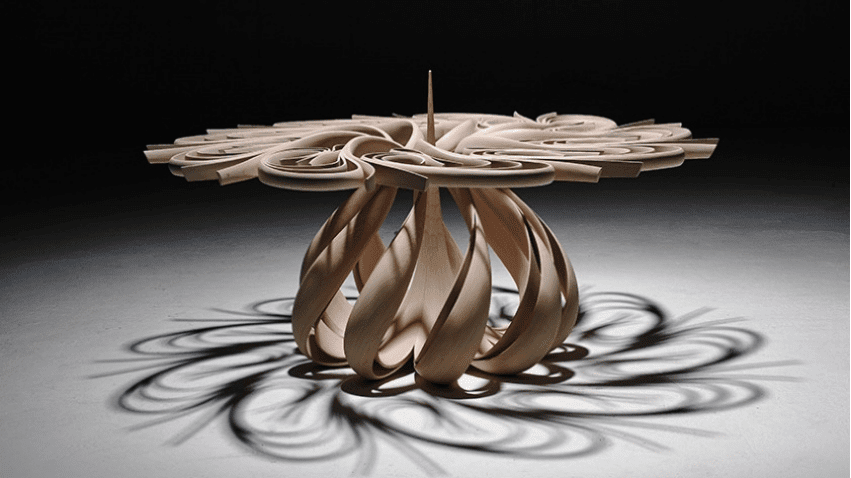 "No great artist ever sees things as they really are. If he did, he would cease to be an artist." –Oscar Wilde
Walsh says he continues to be rooted in making functional objects. "When I am creating, I am thinking of that individual piece as a form of expression, of the emotion and sensation that this form stimulates, always considering how the user and viewer will experience the work."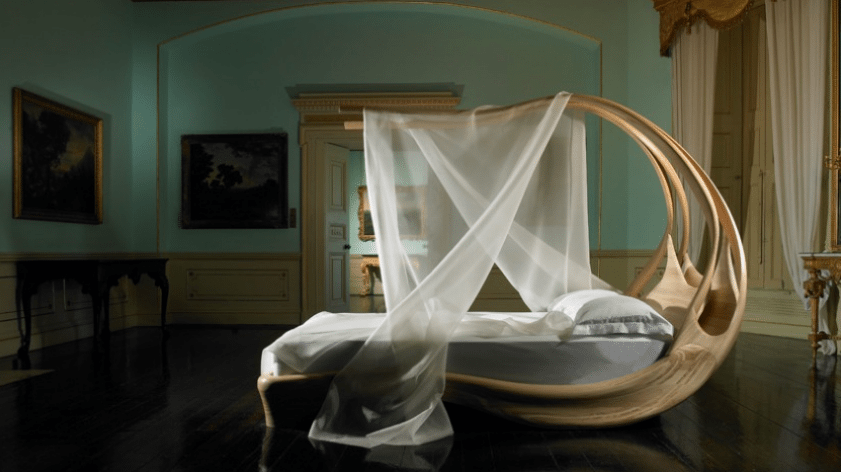 In recognition of Walsh's contribution to design, he was awarded an honorary doctorate by the University College Cork in 2015. He presented at PAD London in 2017 and in November, at the Tsubaki Grand Shrine in Suzuka, Japan's oldest shrine, Walsh unveiled a collaborative exhibition. His studio is working on exhibition pieces for Design Miami and Salon Art + Design NYC with their representative gallery Sarah Myerscough Gallery.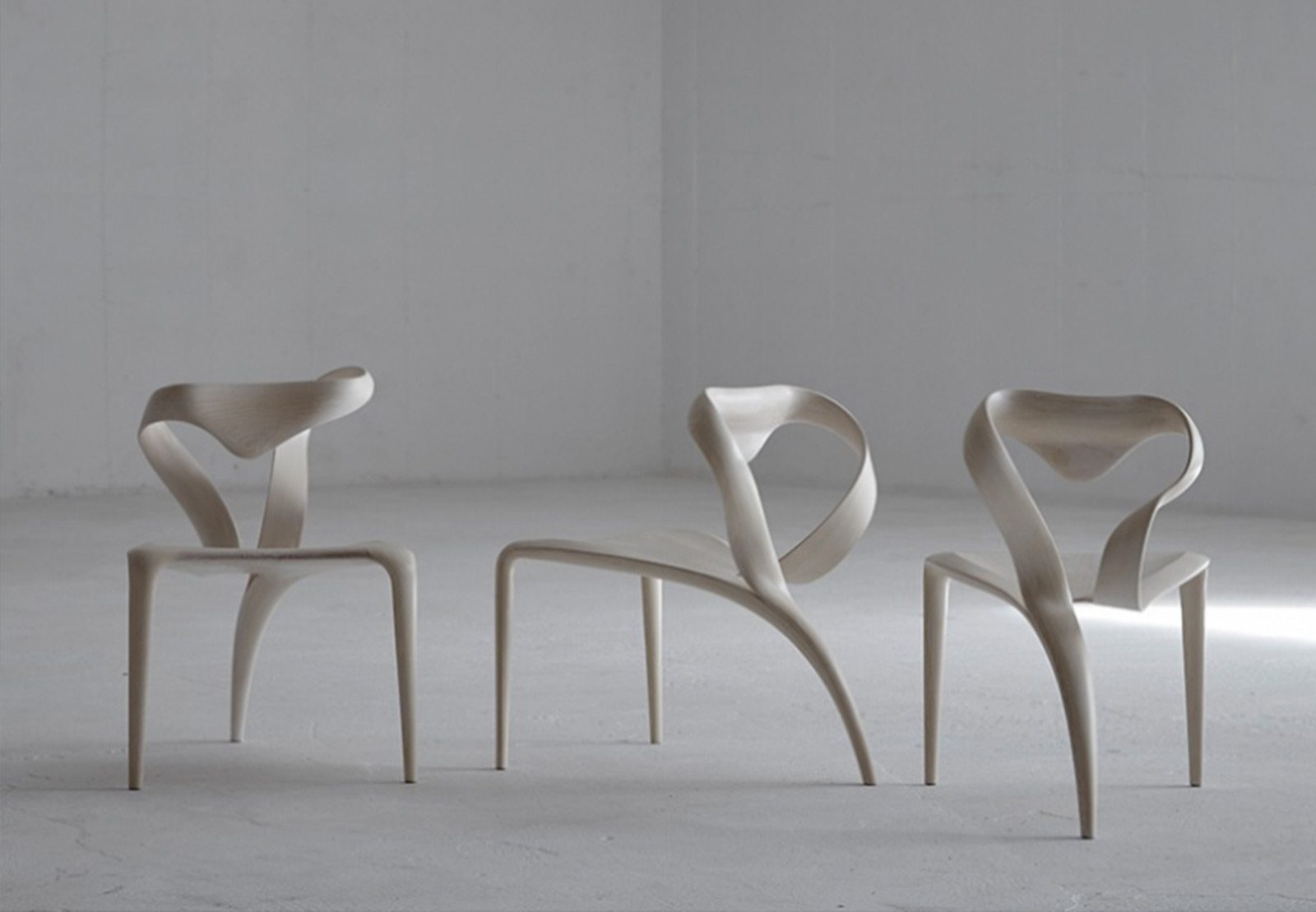 Enignum Locus—Tsubaki Chairs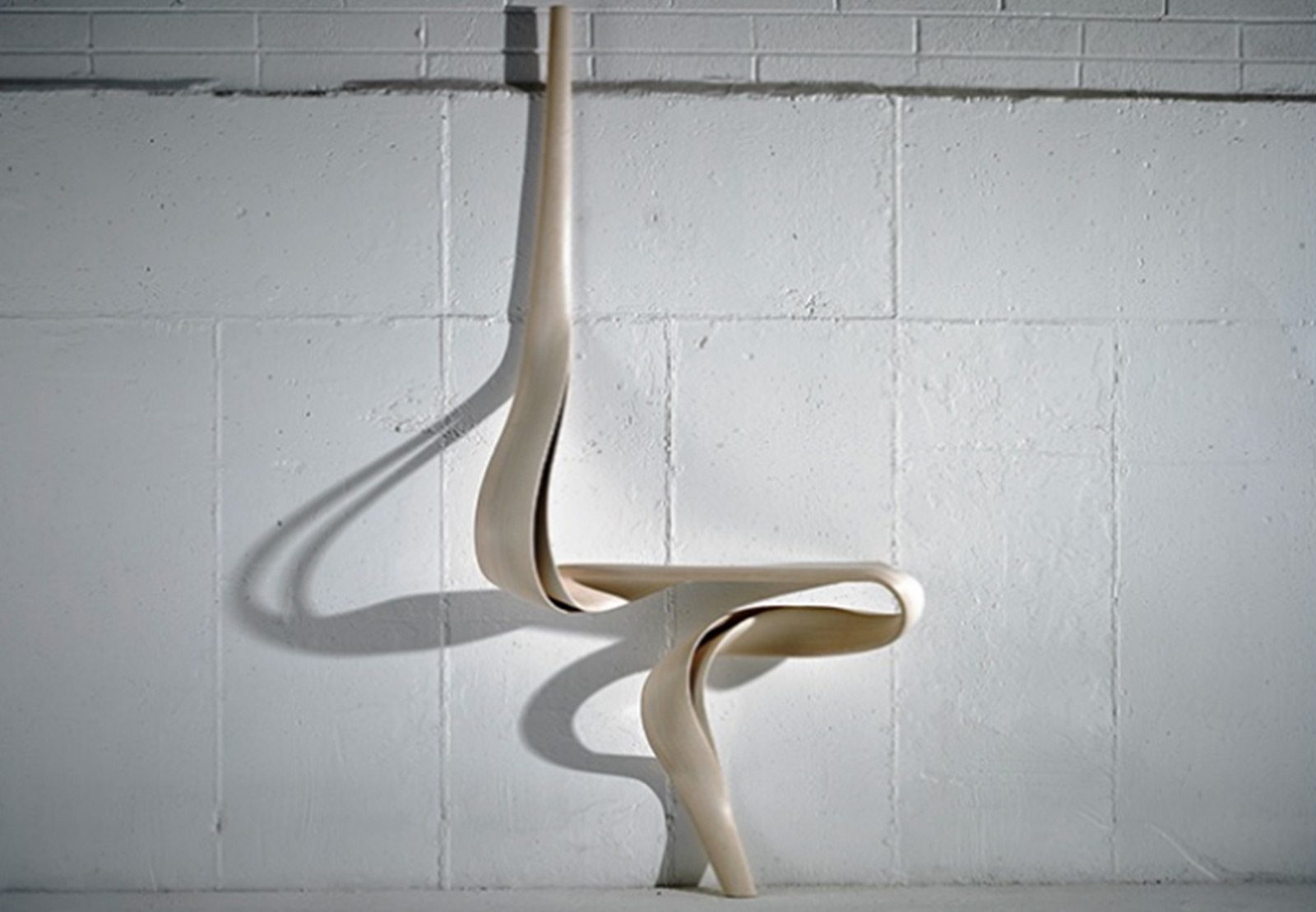 What makes him most proud? "I was recently awarded a commission by the Office of Public Works (OPW) on behalf of the National Gallery of Ireland under the Per Cent for Art Scheme to create a single work of art for the new courtyard in the gallery. Completed in May 2017, this is one of my single most important works to date." Titled Magnus Modus, the piece is a seven meters tall free-form sculpture comprised of multiple layers of laminated olive ash wood. Walsh says the piece responds to the question of whether art can transcend history while simultaneously addressing the complex relationship between form and function.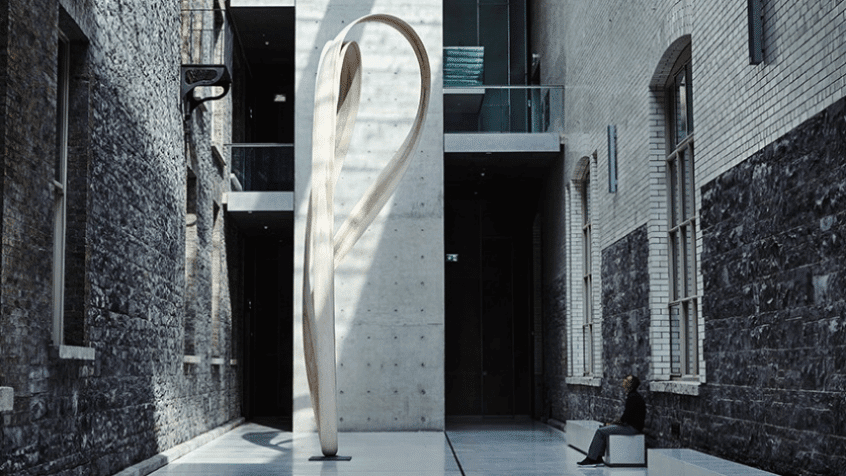 In Cork, his studio hosts an international team of over 20 master craftsmen and their apprentices and interns, including craftsmen from the Furniture College, Letterfrack, Ireland; the Shinrin Takumi Juku in Japan; and Les Compagnons du Devoir, France. "We tackle challenging design concepts together," says Walsh. "And our team is further enhanced by visiting consultants who bring their expertise in the areas of computer graphics and computer-aided design, structural engineering, resin casting, stone carving, and upholstery."
Walsh's advice for up-and-coming designers? "Allow yourself the opportunity to fail. Have a sense of achievement and build a humble confidence and curiosity."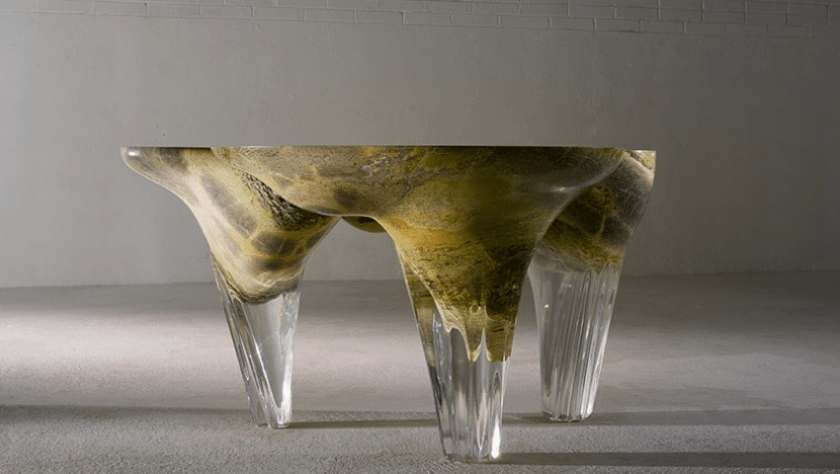 Located in Wynwood, Miami?
We invite you to contact us at our office:
Or you can subscribe to our Newsletter and get design inspiration, global trends, cutting-edge luxuries, and fresh ideas.