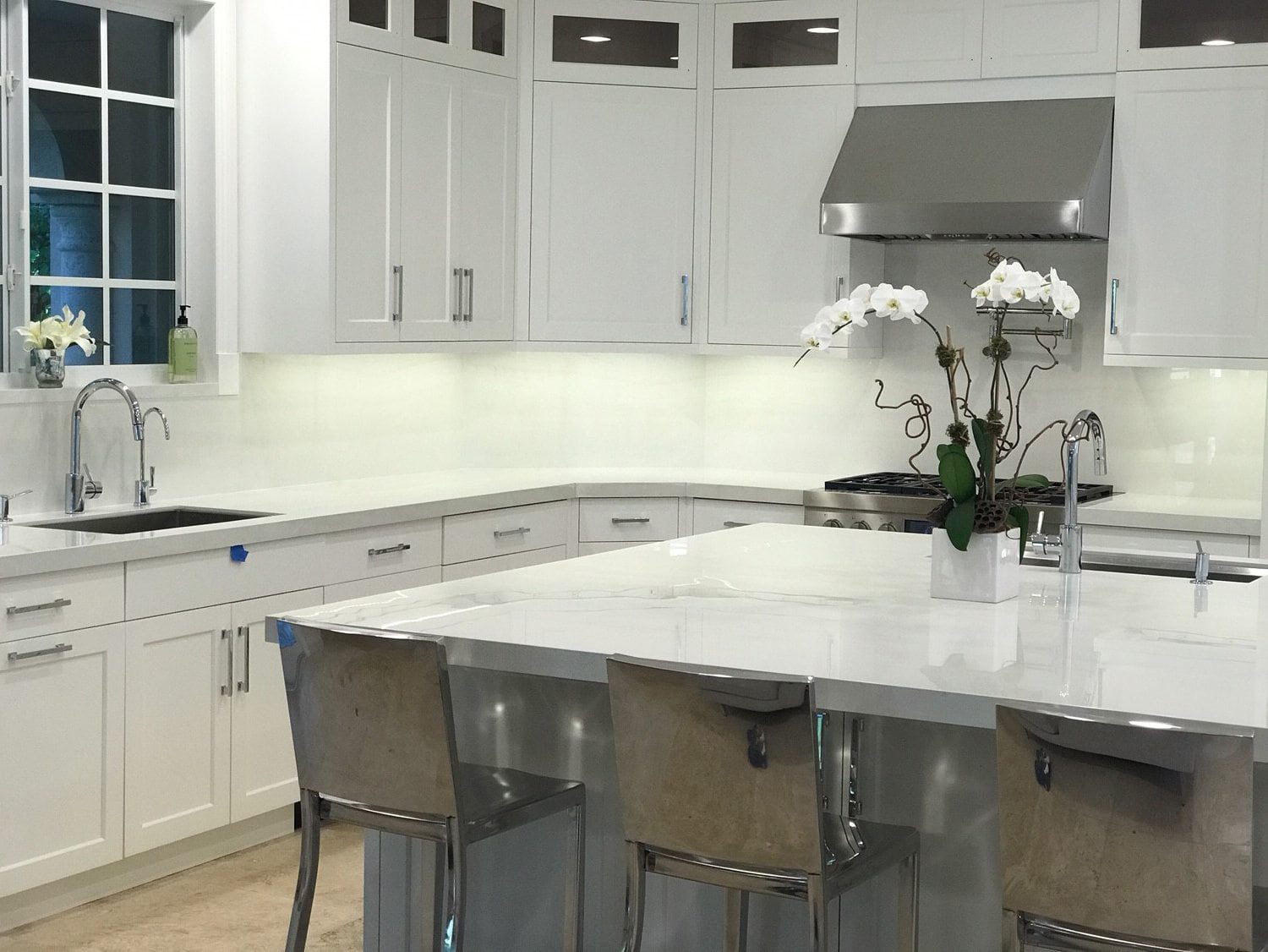 Dreaming of a new kitchen? Or maybe updating your outdoor living space? Get ready, because we've got some incredible work surface innovations to share with you that will have you running to your nearest design center.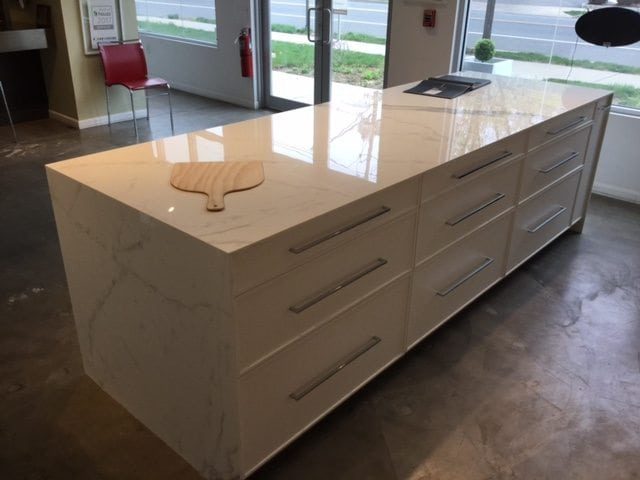 Founded by Iris Ceramica Group, S.p.A in Italy, SapienStone came to the U.S. market two years ago, offering homeowners revolutionary countertops and surfaces. What makes SapienStone unique? It's the only porcelain with a vein that runs through the thickness of the slab. That means a 12mm slab will have color throughout. And the fabricators of SapienStone concentrate on emulating the natural beauty of Arabescato and Calacatta Marble. Other extraordinary features? It's UV, chemical, scratch, fade, and heat resistant—making it perfect for outdoor living applications.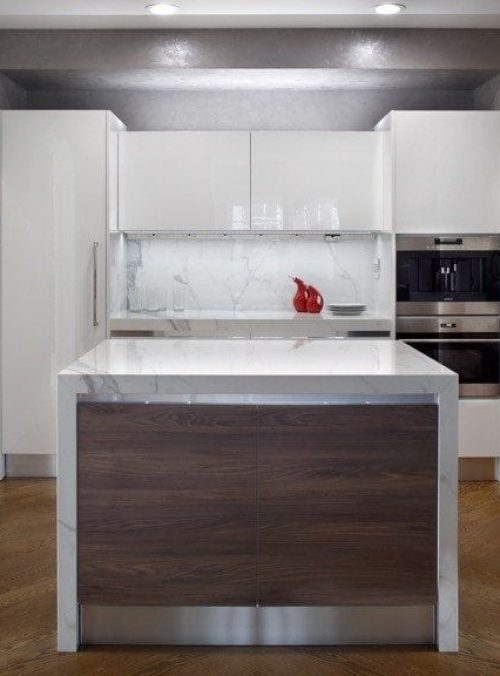 James Amendola, director of sales for the United States, says SapienStone has other important features. "Natural stone availability is slowing with the depletion of quarries. Marble is gorgeous and timeless but really expensive. Our SapienStone offers the ultimate "green" solution. The process of creating SapienStone preserves our natural ecology, while reproducing its most exotic beauty into a stone slab. Secondly, SapienStone contains a minimum of 40% post-industrial recycled content, certified by the Green Building Council in Italy. Most importantly, SapienStone is formed without the use of oil based polymers and resins. This insures a non-porous no-maintenance slab that can be used inside or outside."
The porcelain is manufactured in Italy and then fabricated in the U.S. under the watchful eye of James' brother Michael, the national technical manager and lead trainer. "We have our finger on the pulse of every aspect of fabrication."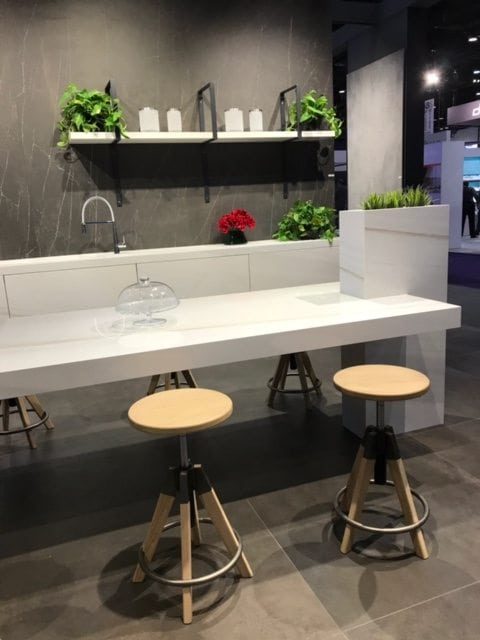 What's our team's favorite gotta-have-it product from SapienStone? Their newest, of course. The company is in the final development of SmartSlab, an induction worktop that is, well, like magic. With no seams, the 12mm surface will be able to cook, boil, and maintain the temperature of cook pots and pans without an interruption in the surface. We can't wait! You can watch a bit of the magic here:
Our design team is fascinated with the science behind SapienStone's innovative surfaces. We watched a showstopping demo that included caramelizing sugar with a blowtorch on the slab's surface. Immediately after, the surface was cool to the touch and clean up required only a damp cloth. Crème brulee, anyone? The scratch-resistant surface was also impervious to the chef's mad knife skills. We're also smitten with the modern and clean lines of the slabs and the ability for designers like us to customize the porcelain for any luxury project.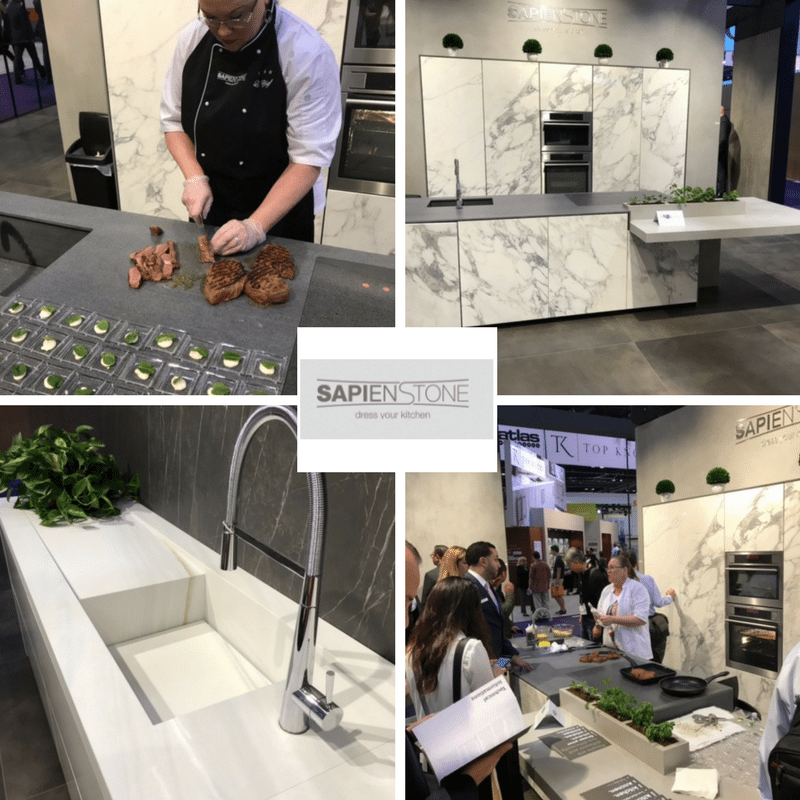 You can find SapienStone at luxury kitchen and bath retailers worldwide. If you're in Miami (lucky you!), you'll find it at the Home Design Center of Florida.
Don't forget to follow SapienStone on social media: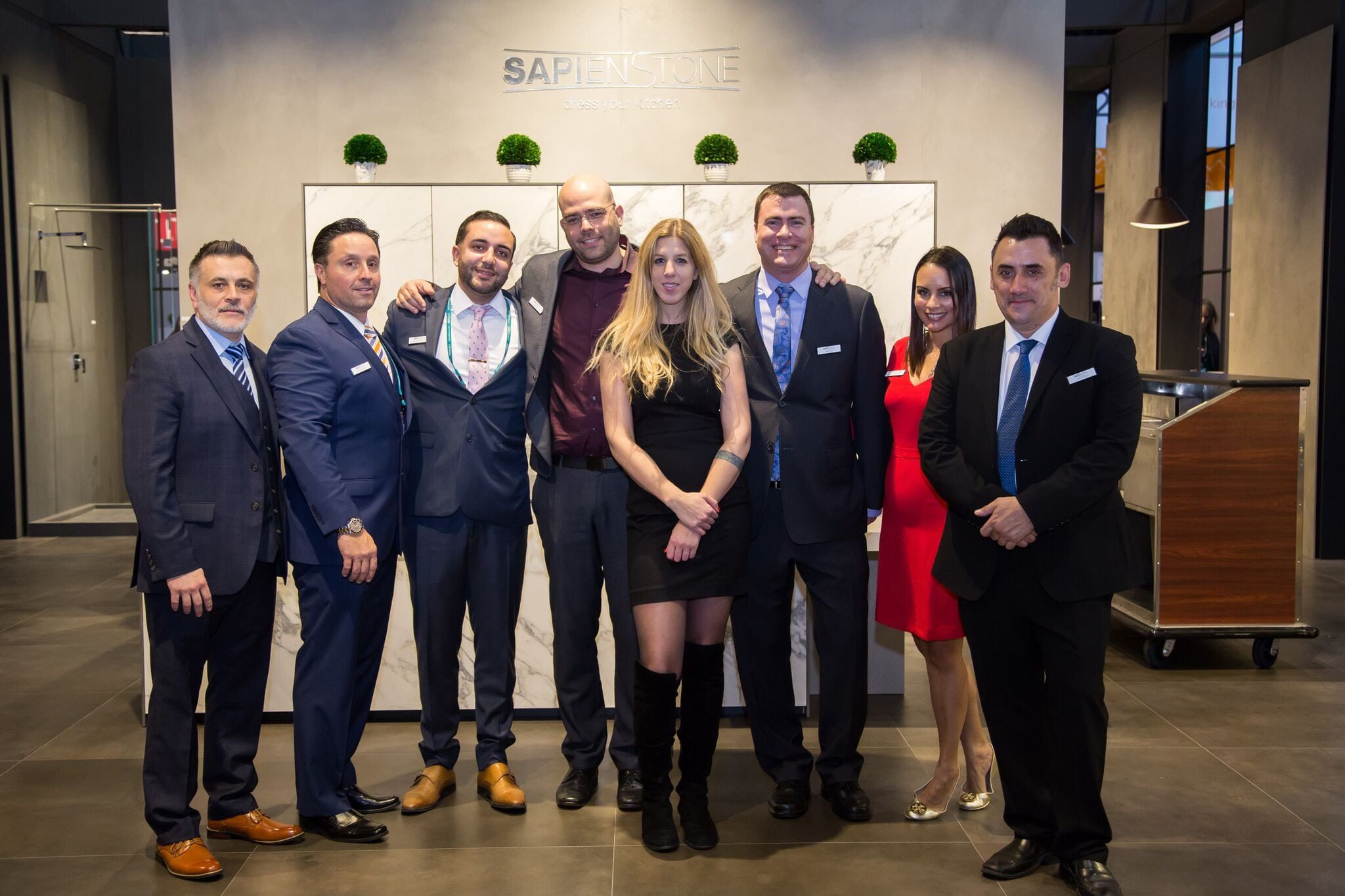 And just in case you're wondering…we don't accept any kind of payment for the products we highlight or feature on our blog. No paid advertising, no pay-per-click. Just our design team's honest sharing of what we love.
Photos courtesy of SapienStone