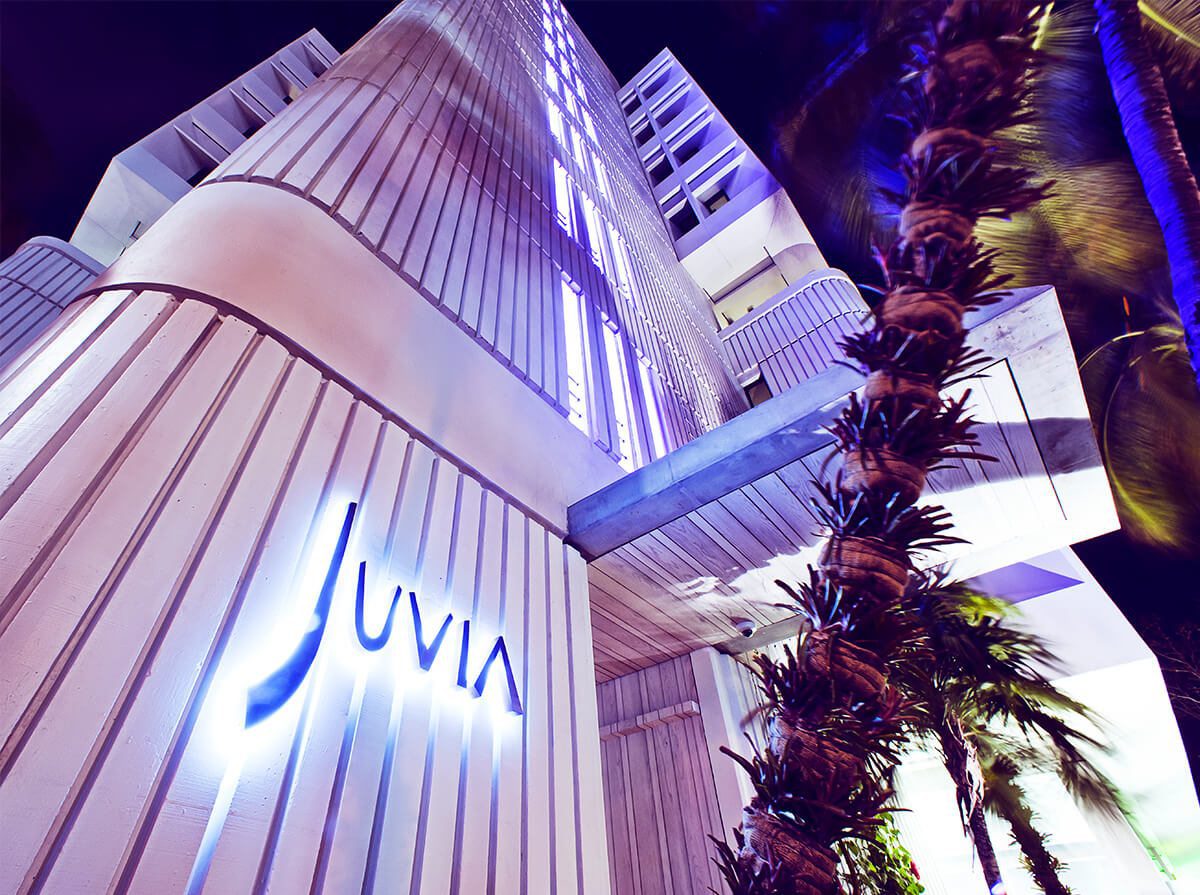 Looking for a Miami restaurant with inspiring interiors and views? Check out Juvia.
Located at 1111 Lincoln Road, this Peruvian-Asian fusion restaurant perches above a parking garage and, at nine stories, offers guests one of the most spectacular views of SoBe and the Atlantic.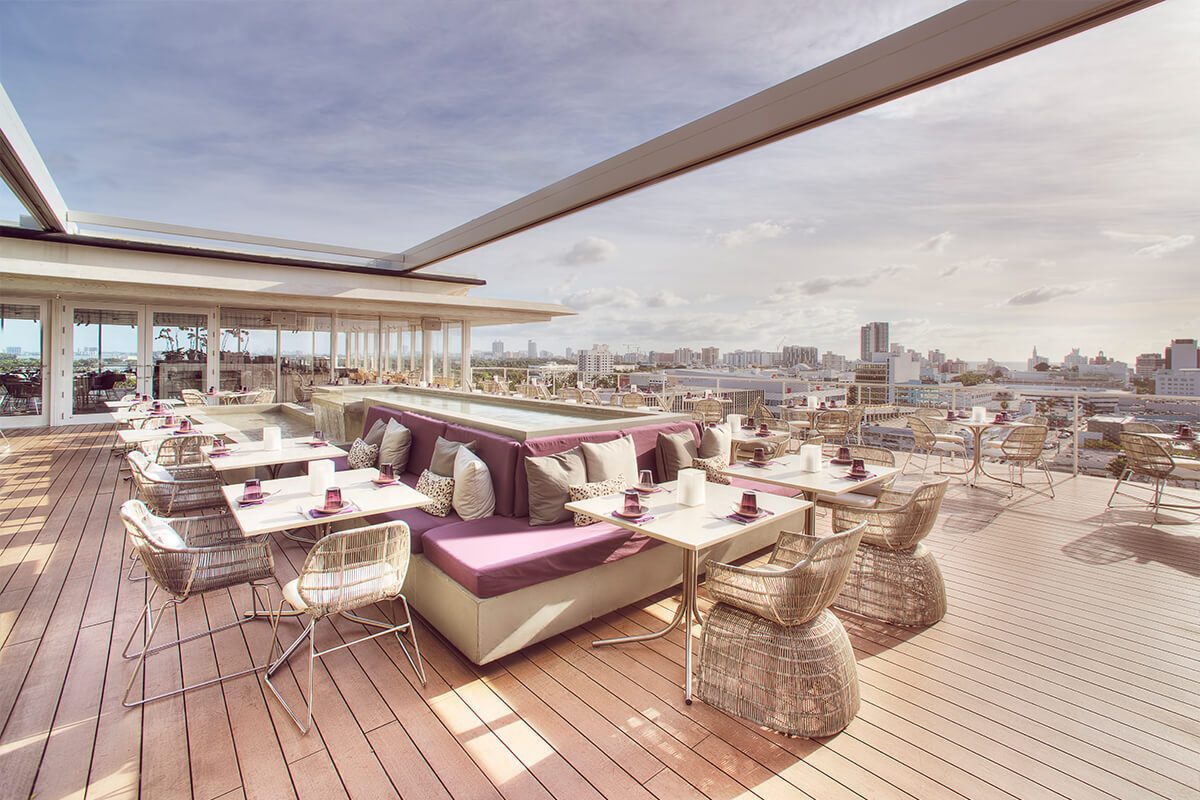 Easy on the eyes with its restful décor, the 10,000 sq. foot indoor/outdoor penthouse with retractable roof is a designer's dream. Maybe it's the vertical garden, designed by Patrick Blanc. Or the wood and neutral colors with violet accents. Or the way the interior floor plate and ceiling materials seamlessly extend to the exterior. But Juvia immediately transports us to our tree house days. Only it's a tree house for grownups. With cocktails. And a DJ.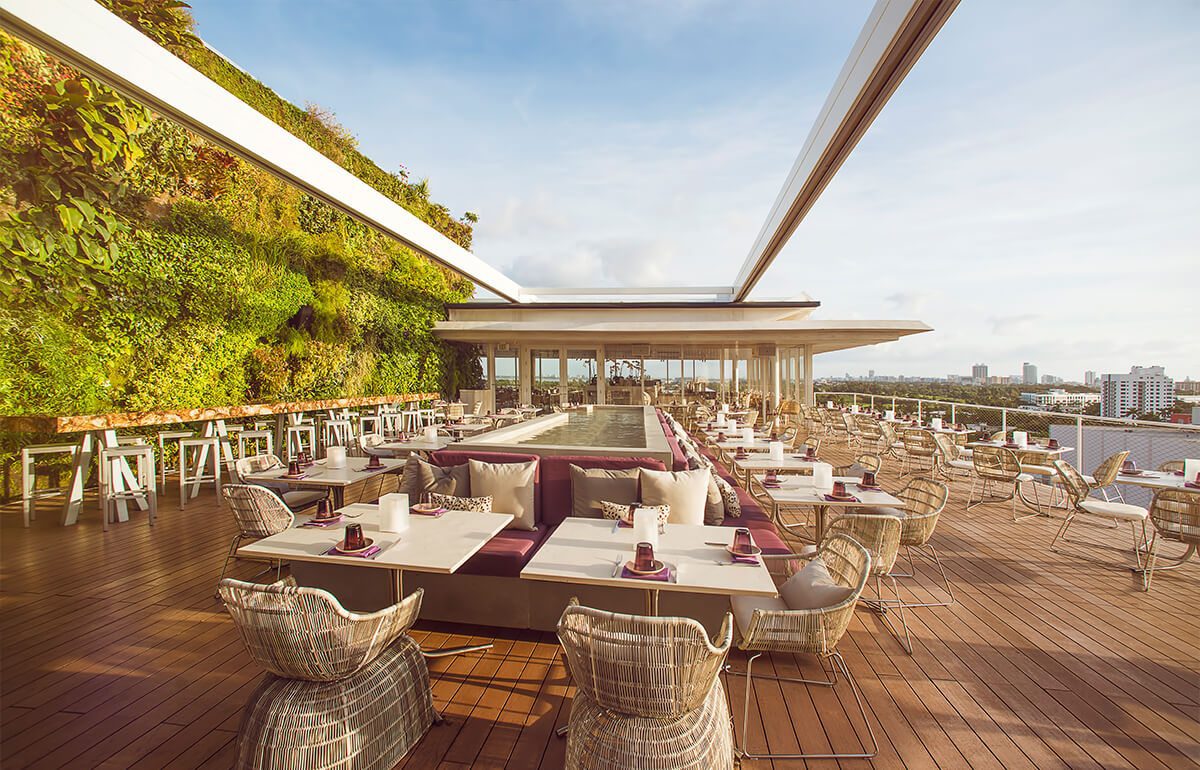 Juvia's design, inspired by Miami's cultural diversity, won the James Beard Foundation award for Outstanding Restaurant Design and is a perfect complement to the culinary artistry you'll find from the kitchen. Executive chefs Laurent Cantineaux and Sunny Oh, along with pastry chef Gregory Gourreau, serve a tapas-style menu that is vibrant and fresh.

Okay, we have to confess…we can't get enough of the views and often find ourselves lingering over Juvia's version of the Pisco Sour. Dessert may not seem necessary because the skyline of SoBe and the chic clientele are eye candy enough. But that won't stop us from recommending the key lime shortbread crumble.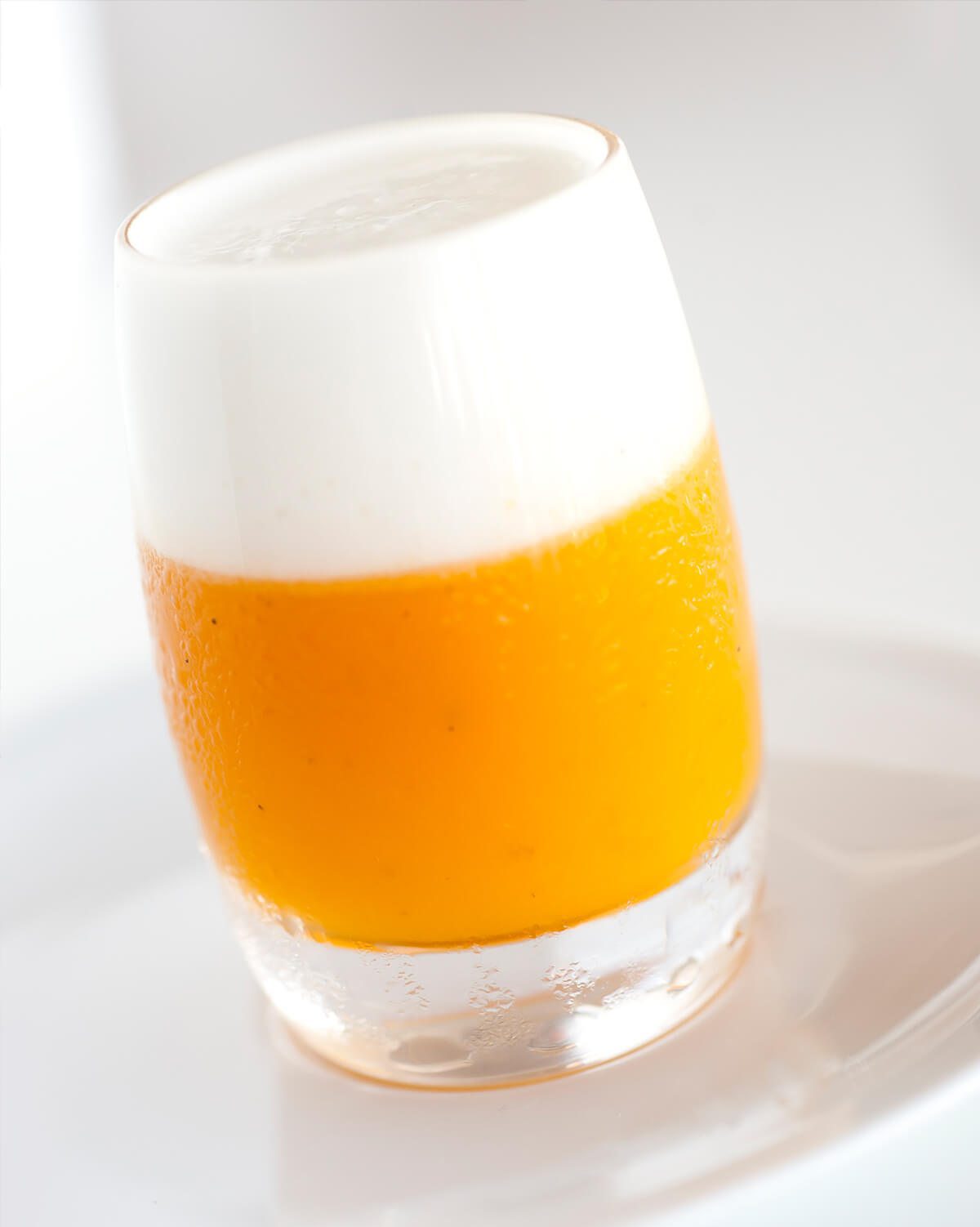 Go for the views. Go for the interior design. Go for the undeniably hip Miami vibe. We'll be looking for you and sipping a libation under the stars.