Photo courtesy of Margarita Nikita
Ever wonder how interior designers and their clients visualize a final project? It's with the help of experts like Margarita Nikita, owner of High Q Renders. Based in San Francisco, with offices in Greece, HQR is owned and run by Nikita and her business partner, Katerina Bouziana, along with their team of five architecture-trained members.
If blueprints and elevations leave you scratching your head, 3D renderings, animation, and 360 Virtual Reality may be the answer. In the hands of skilled artists like Nikita and her team, renderings can provide an effective way to communicate design intent. "Through our services, the client is able to see how the final result will look, long before construction begins," says Nikita.
Nikita, with nearly a decade in the design and creative industry, is a fireball of energy and ideas. She earned an MSc in architecture and began her career working as an architect for construction firms. "I quickly realized that our customers couldn't easily visualize the final result of our proposals. We also weren't able to provide them with enough flexibility to play with different versions of the proposal. That's when I turned to 3D modeling. I set up my first company in 2009 and haven't stopped since."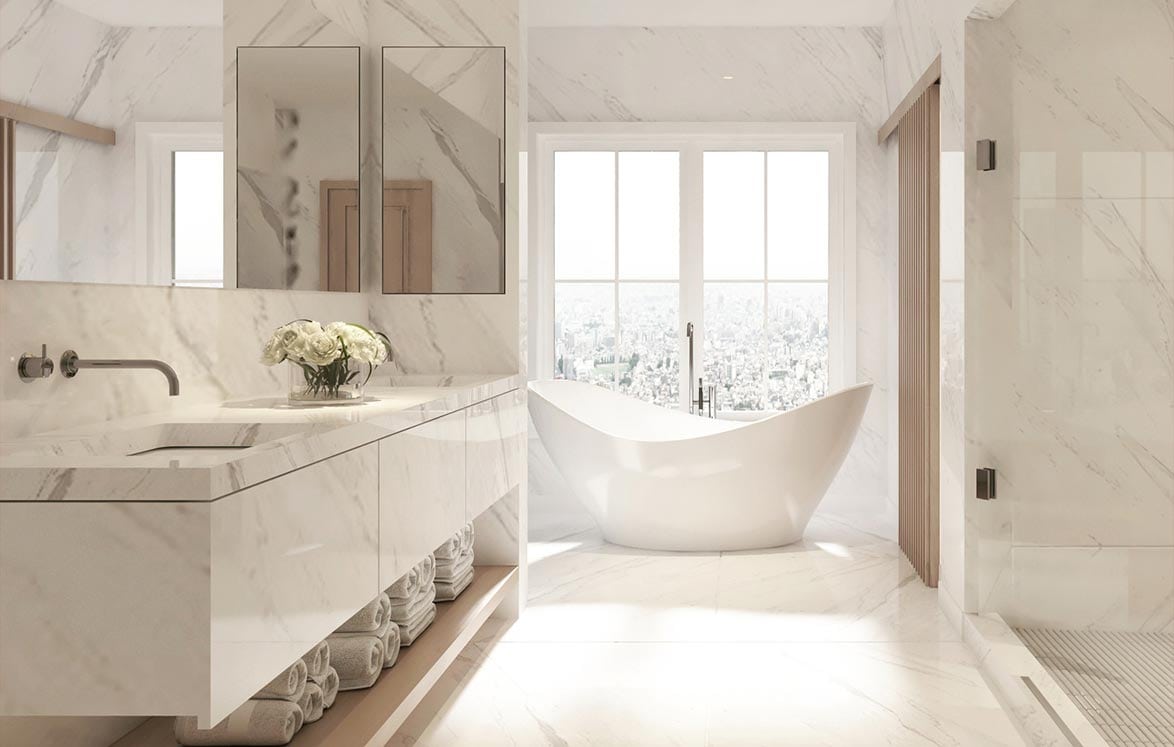 As if running her own company weren't enough, the young entrepreneur has also taught 2D and 3D graphic design and published several books on 3D modeling and rendering, some of which are currently used in university courses.
HQR mainly works with real estate agencies and interior design firms like Trend Design Build, Capital Contractors, GKAP, and Britto Charette. "3ds Max is the main software we use with the V-Ray renderer. We also use ArchiCAD for basic 3D structures and Photoshop for post-production," says Nikita. "Other rendering engines we use lately are Corona & F-storm." Nikita says the technology is great but that the best part of her day is building a base of people that she loves doing business with. "It is really important to me to be surrounded by like-minded people who share the same vision and values."
What's on the horizon for HQR? Nikita explains that the company's focus will extend past traditional rendering to interactive and engaging experiences like Augmented Reality. "I want to grow the business and take on new challenges. Previously, we had associated 3D modeling with interior design practices, but it can actually be applied to almost every profession. Recently, we were contacted by law firms asking us to represent digitally how a crime went down in order for the jury to have a visual of what happened. We've also had university professors want help from us to show their students how healthy parts of an organism alter through various diseases. As the digital age progresses, I want to take advantage of being in a profession where the possibilities are endless and to expand its applications."