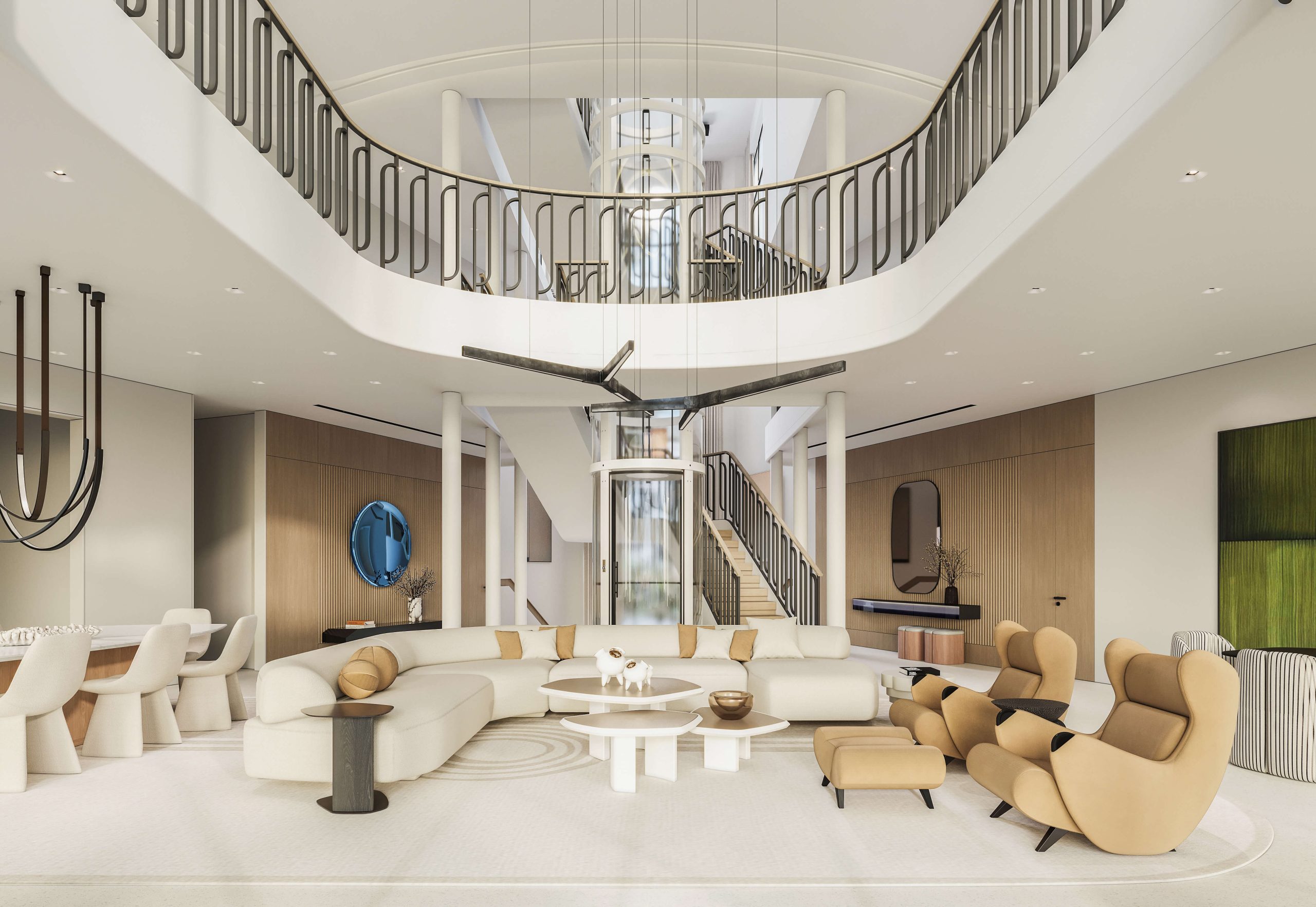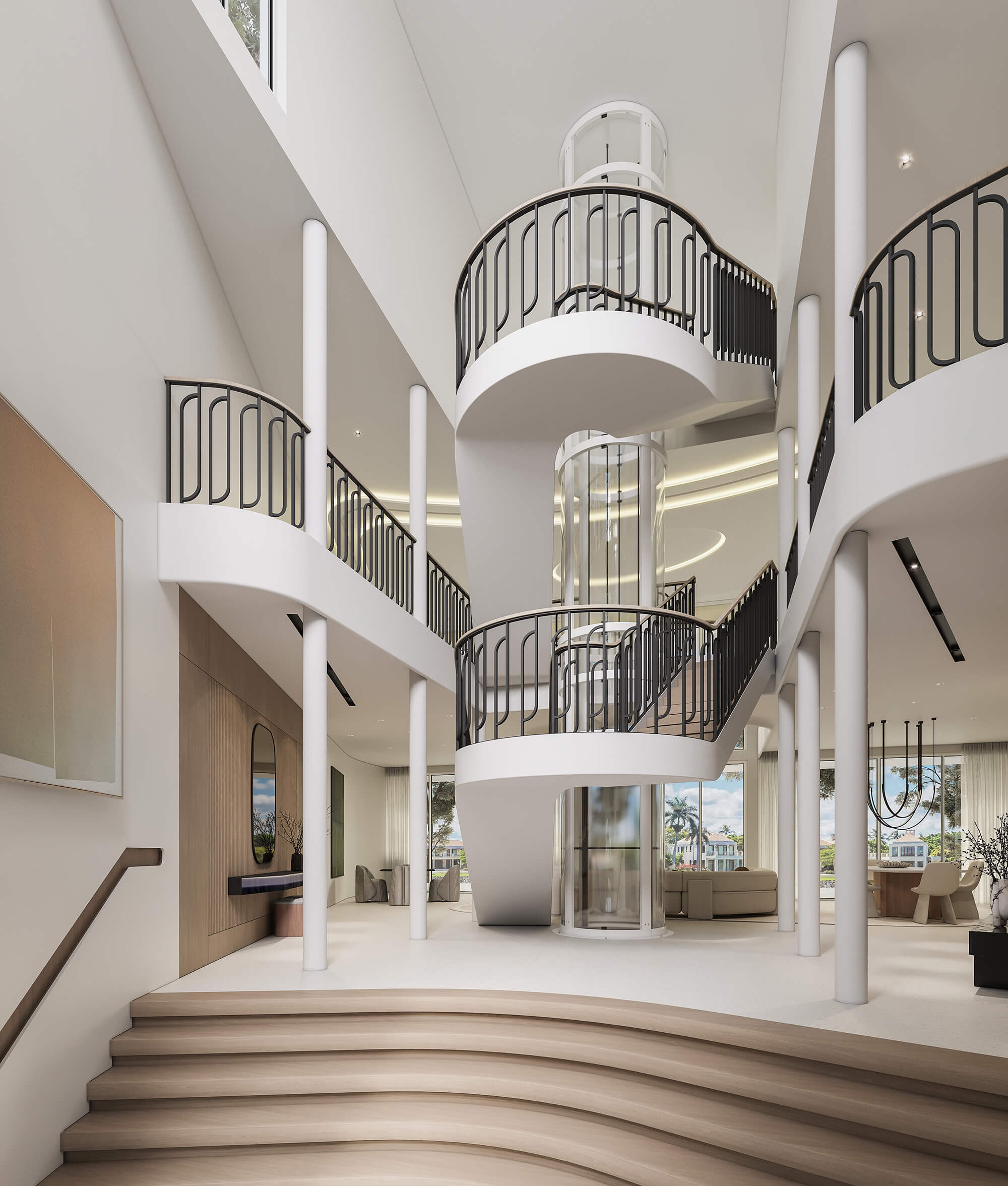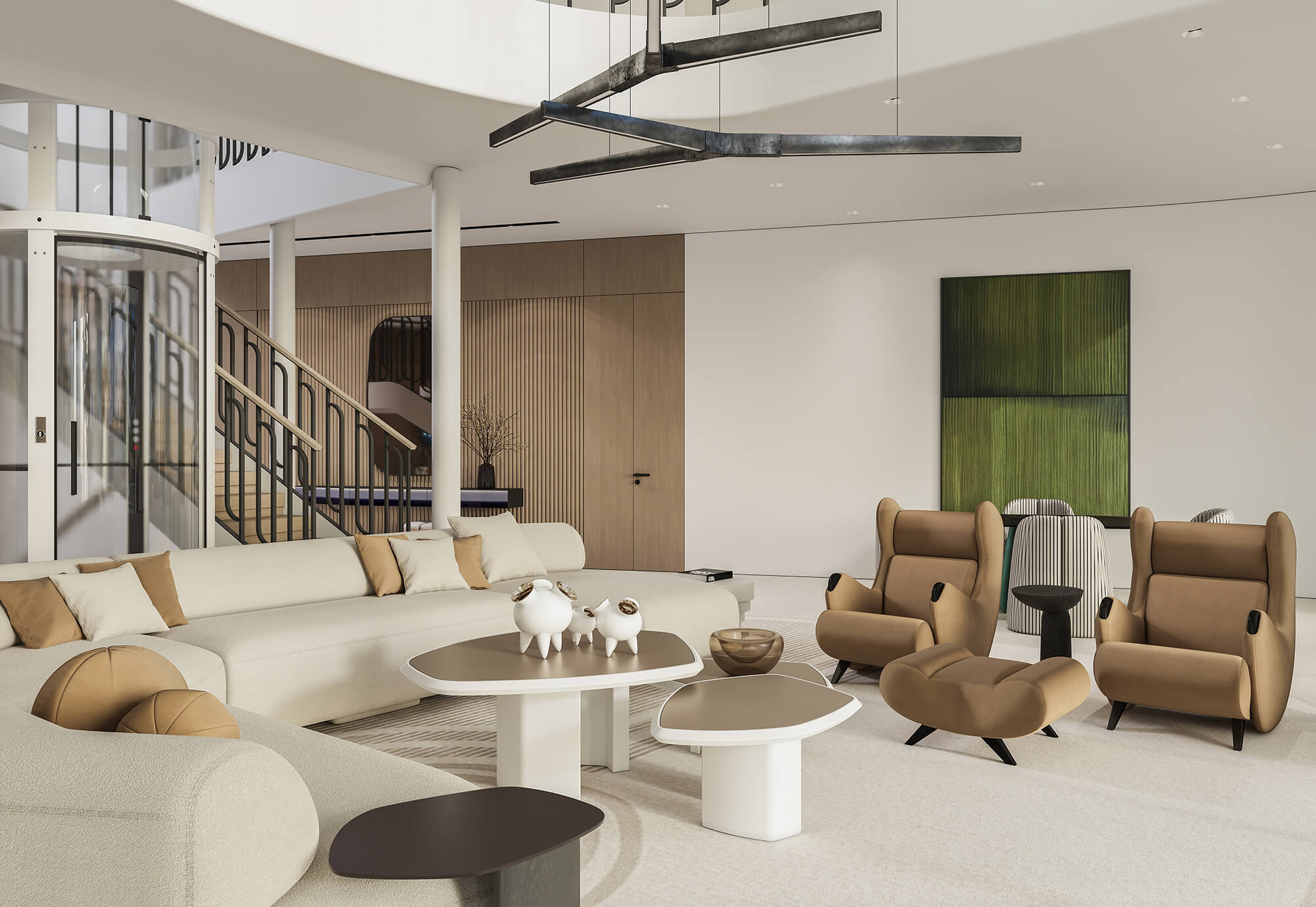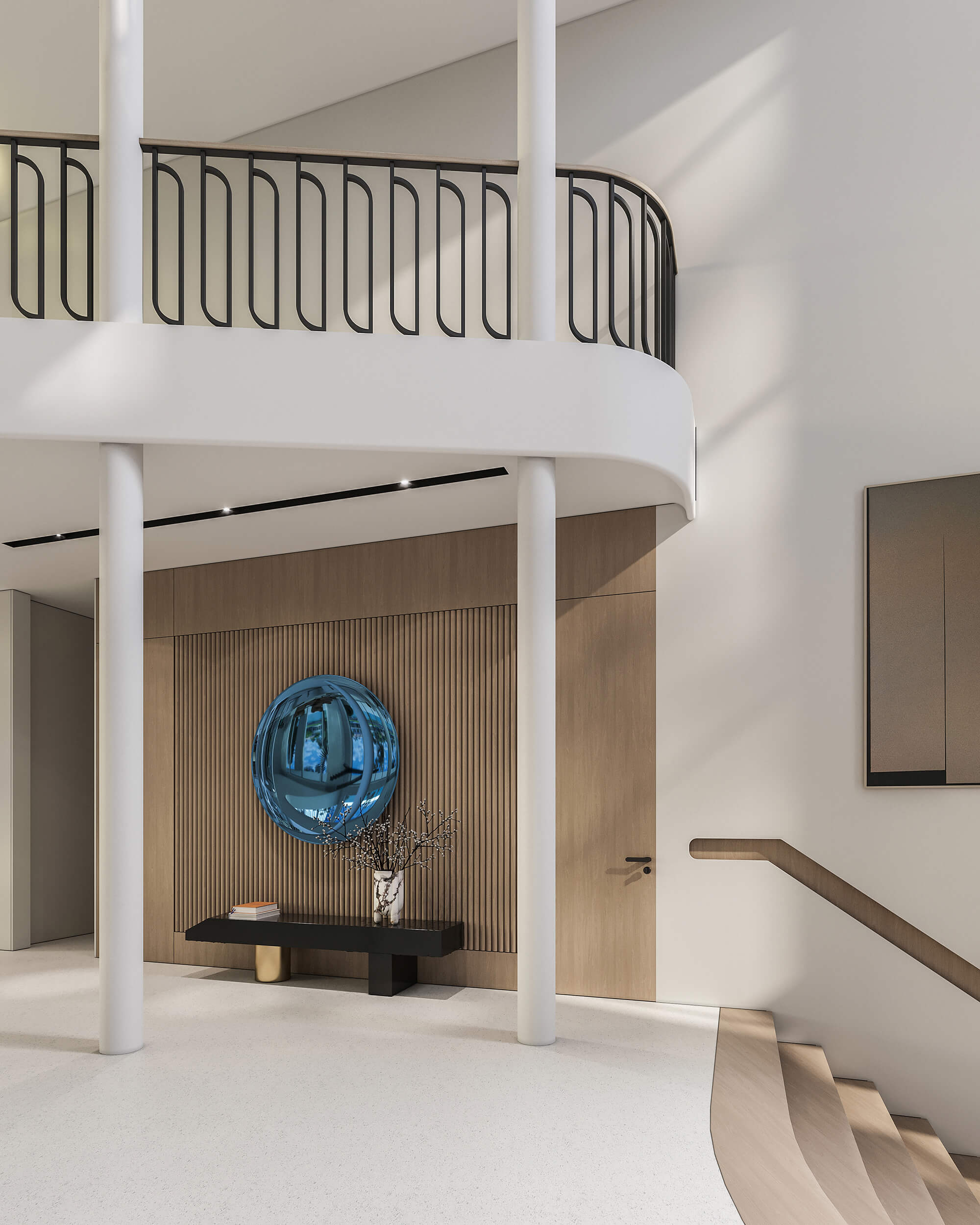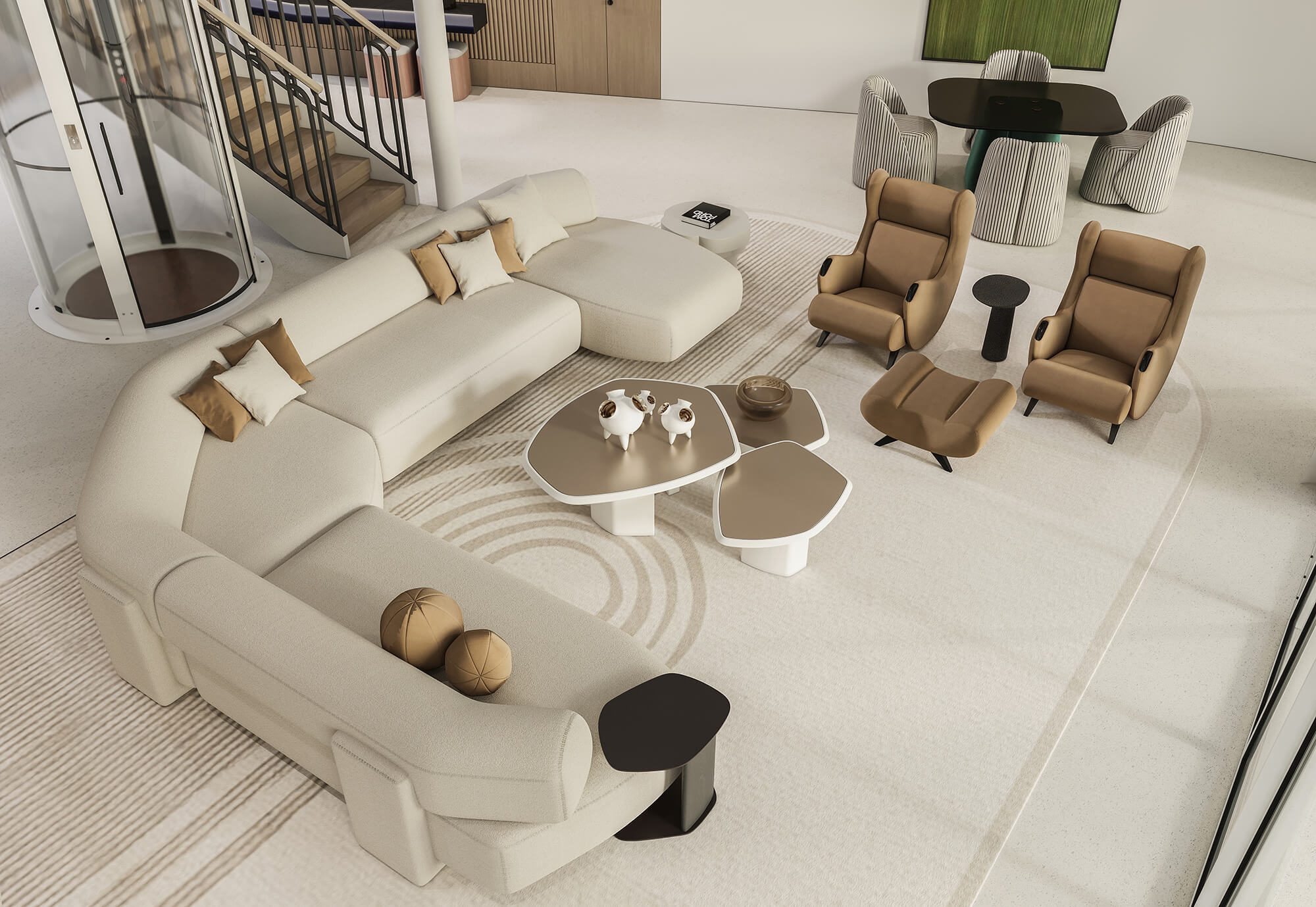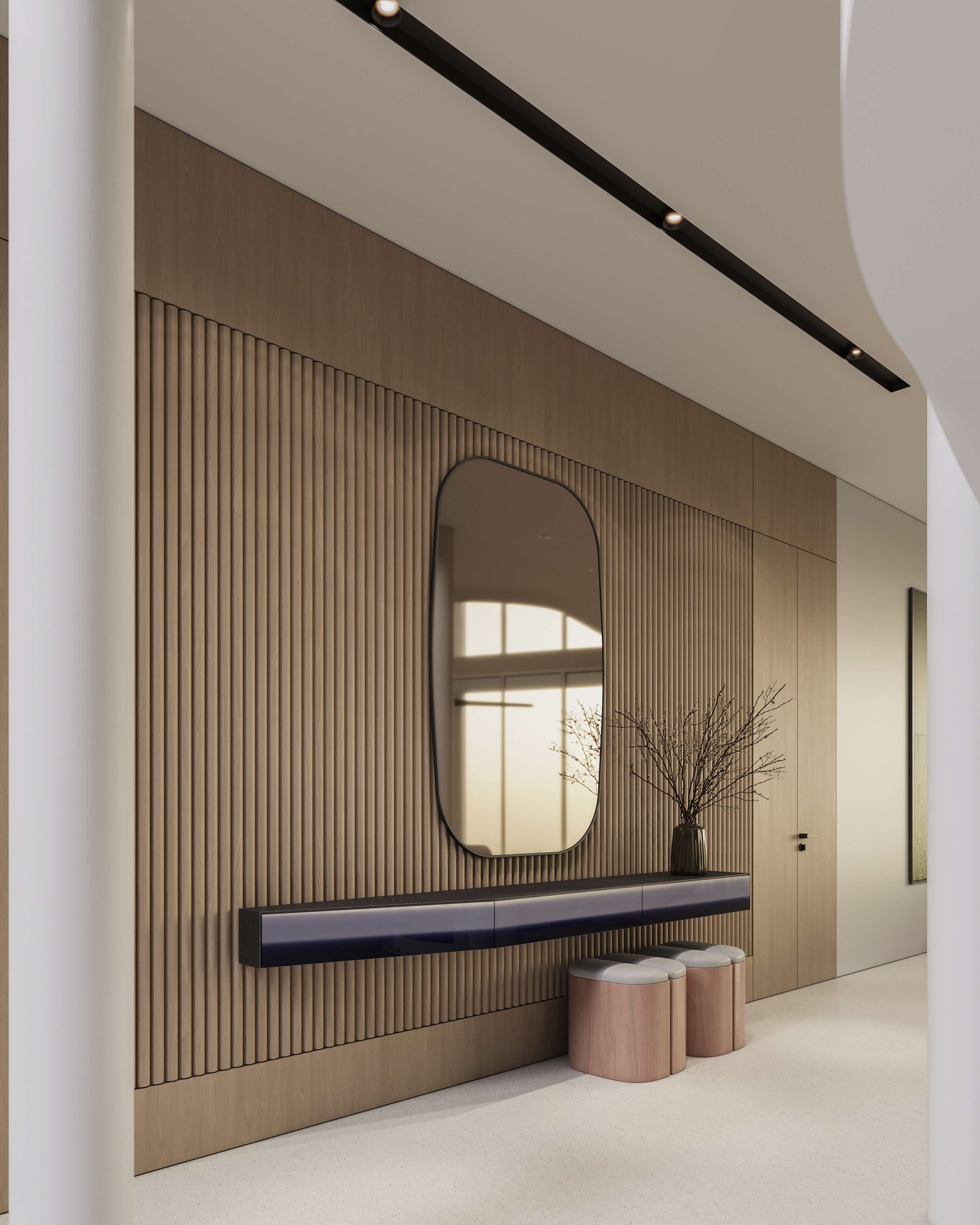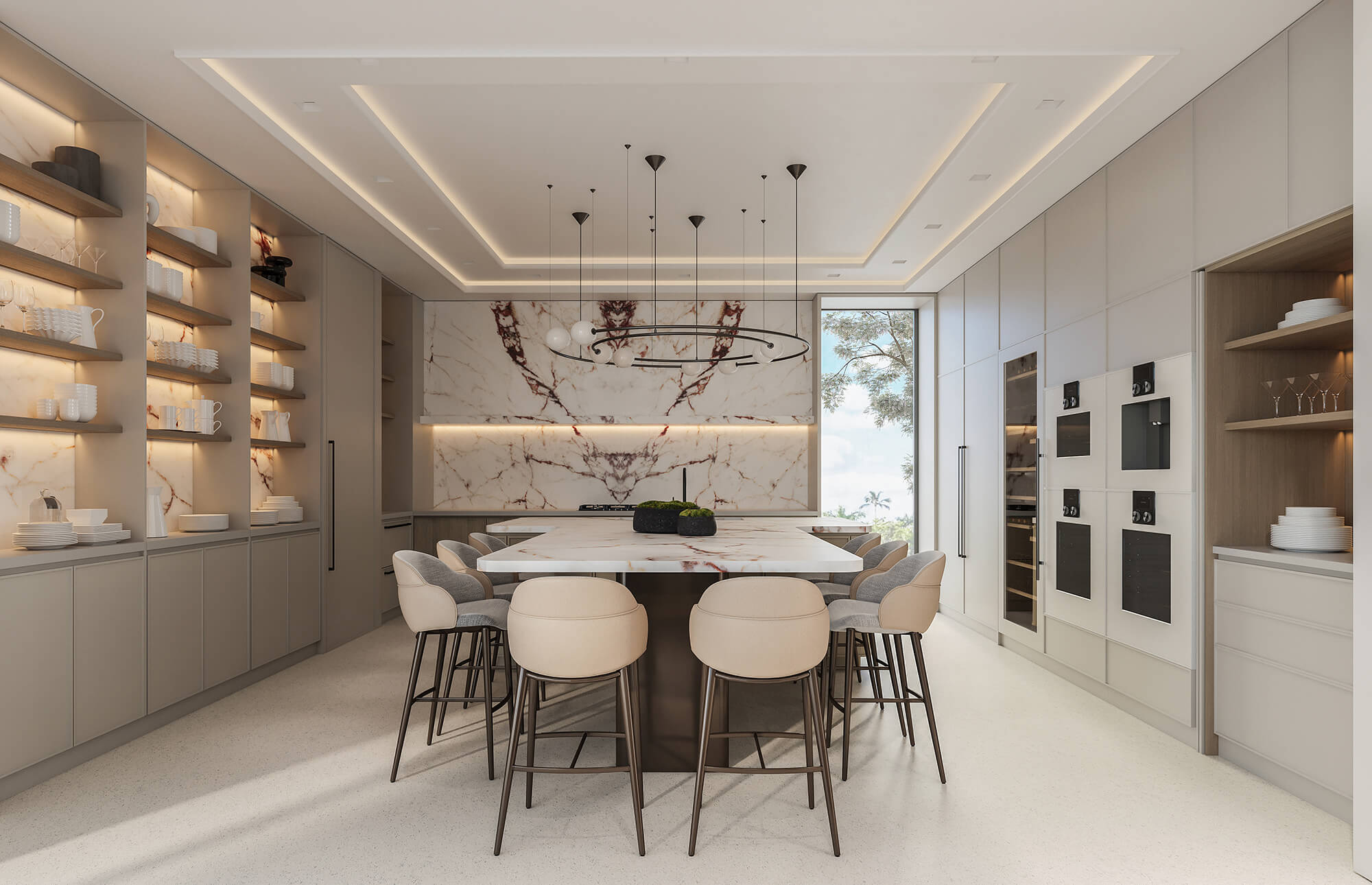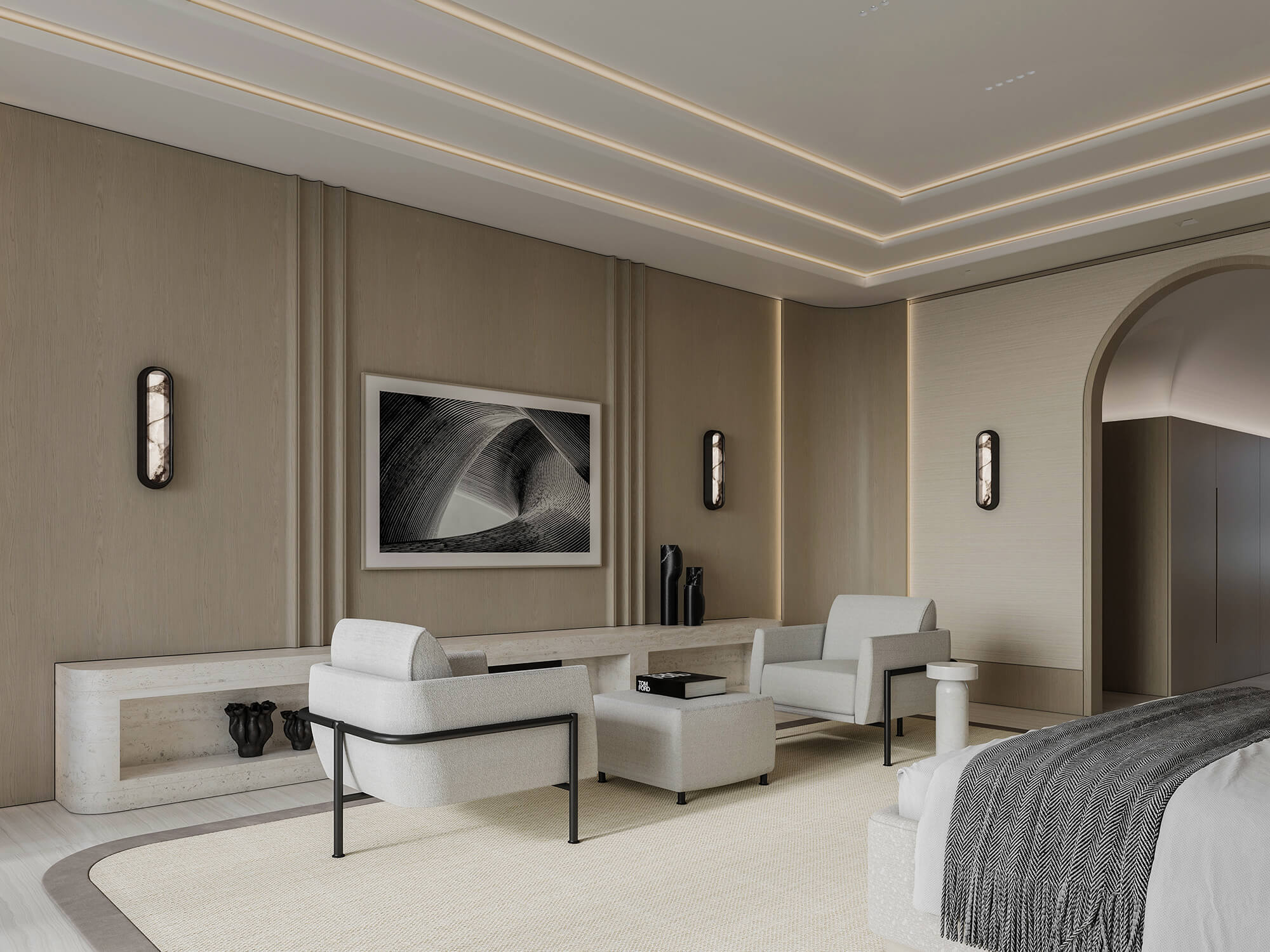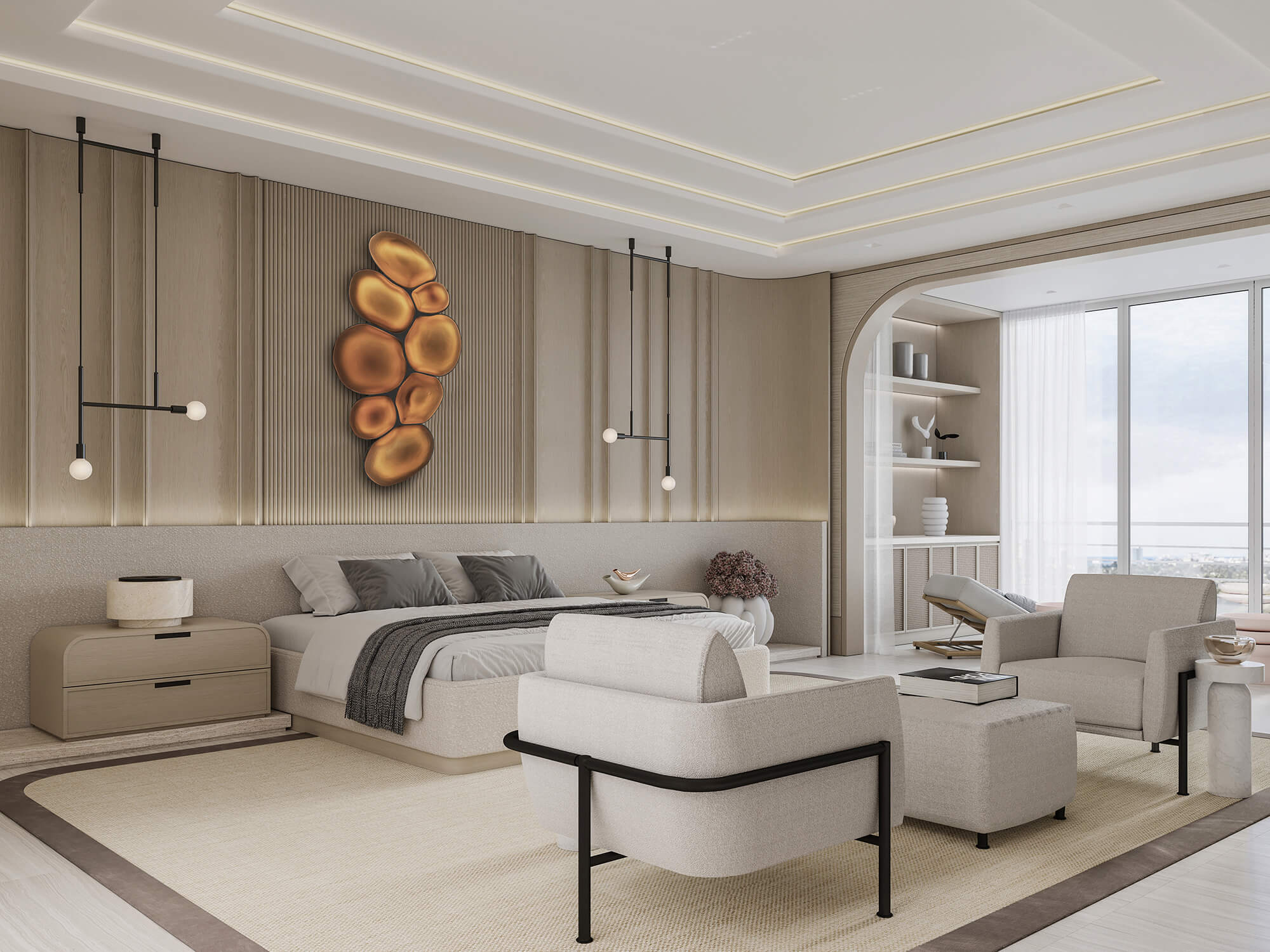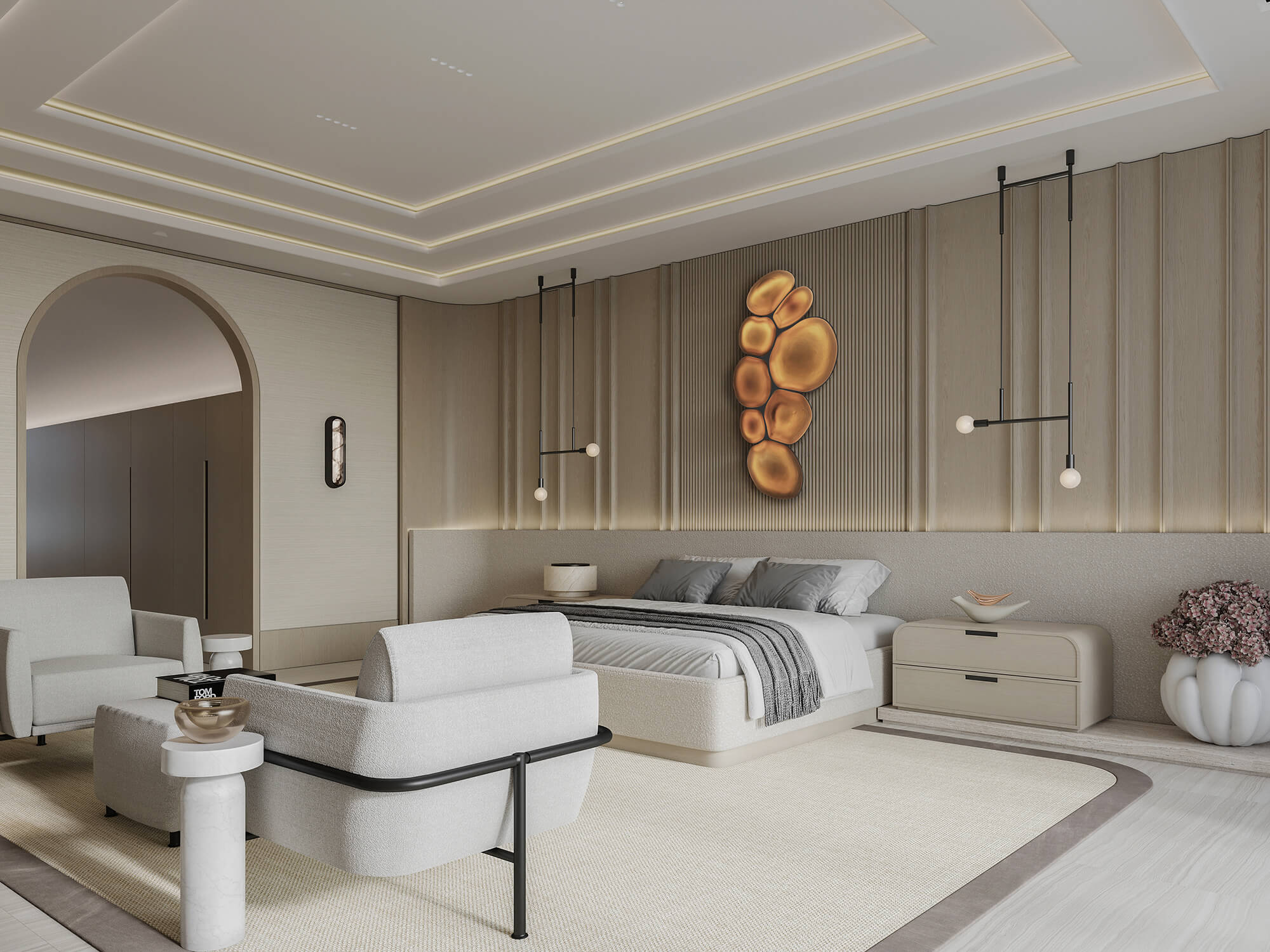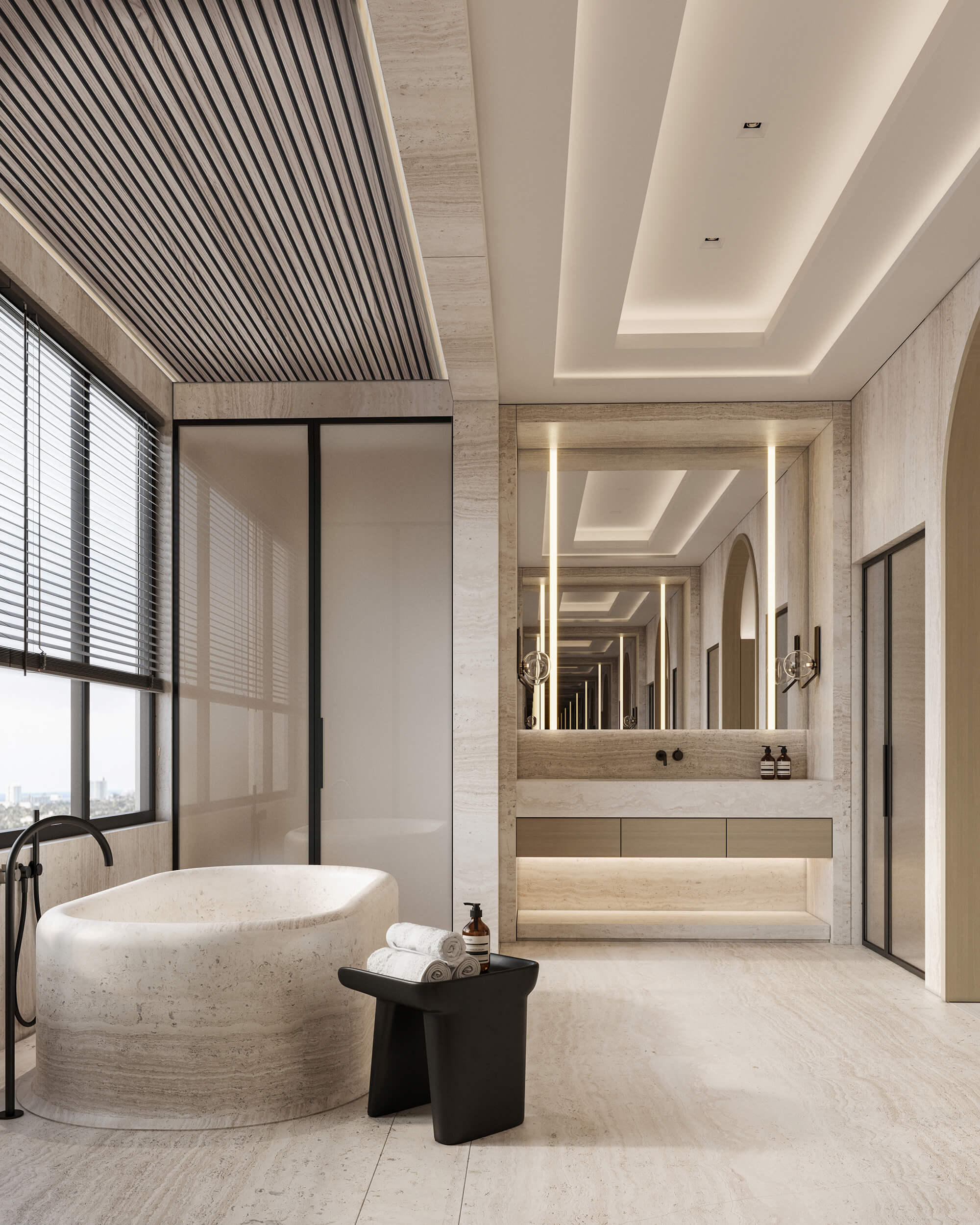 Naples Villa is a new-construction family home located in the intracoastal area of Naples, Florida. With five bedrooms, including an owners' suite that occupies a full floor, a large office/library, a recreation area, and a four-car underground garage, the residence offers generously proportioned living areas for our clients.
Our clients are fans of Miami's Art Deco architecture and have asked us to incorporate elements of the style in their home's interior design. We have created a modern interpretation of Art Deco romance, utilizing warm woods and metals (check out the staircase that takes centerstage). We've also created a dramatic entrance—installing a glass elevator that is adjacent to the internal staircase and designing curved entry steps that mimic the undulating sandy shoreline.  
The second floor is comprised of a recreation area, four bedrooms, a small family room, and wonderful balconies with views, views, views. And on the third floor, a game area, bathroom, kitchen, and lounge areas provide the perfect spaces for our clients to entertain, and they also give caterers easy access to the kitchen.
We look for ways to make living beautiful AND comfortable for our clients. That often means coming up with unique solutions to design challenges. In Naples Villa, we have:
Designed the owners' suite to occupy half of the entire first floor, providing our clients with a very private and spacious suite.
Eliminated the staircase from the basement to the top floor to avoid seeing the basement from the upper floors. Instead, we have created a service stair from the garage to the kitchen for easy unloading of groceries, etc.
Installed a modern glass elevator that provides uninterrupted views
We invite you to follow our progress as we complete this elegant home design. And when you're ready to create a luxurious interior design, we hope you'll contact our team at 305.640.5005.
Photographer: Alexia Fodere