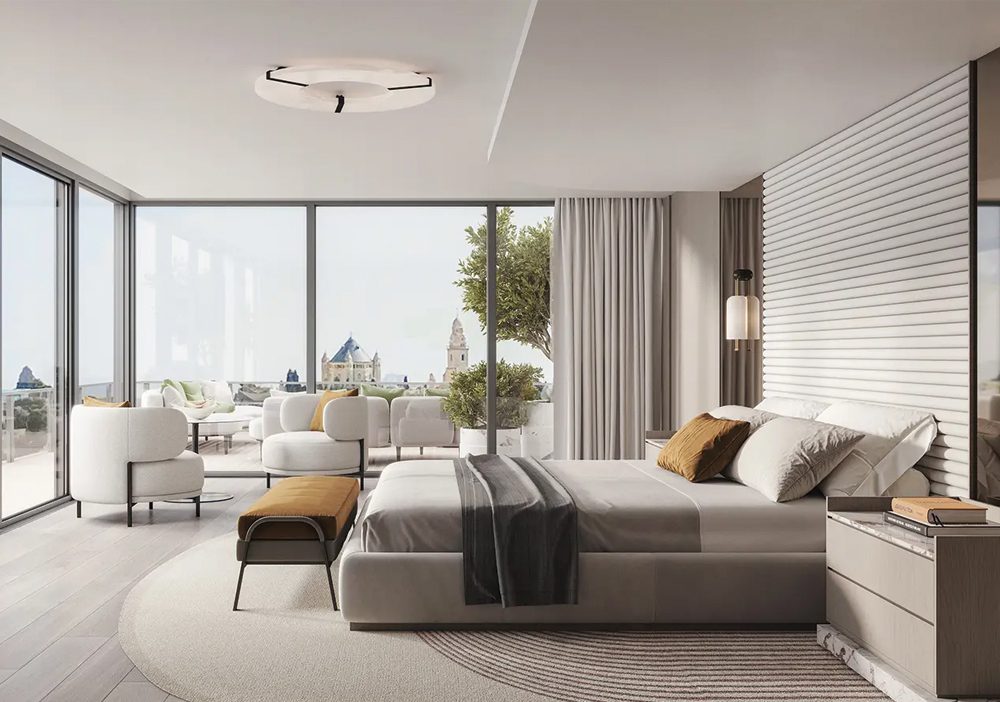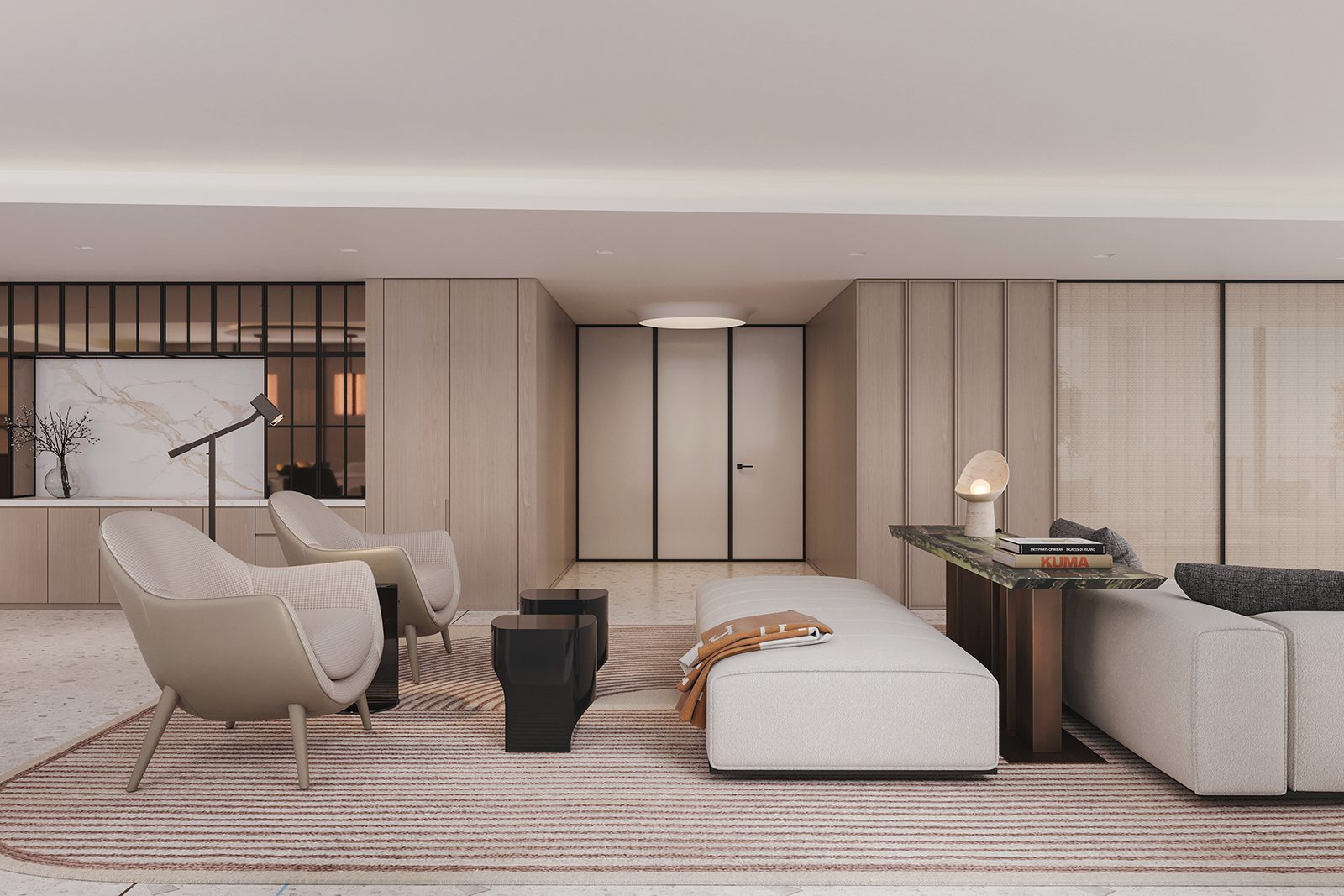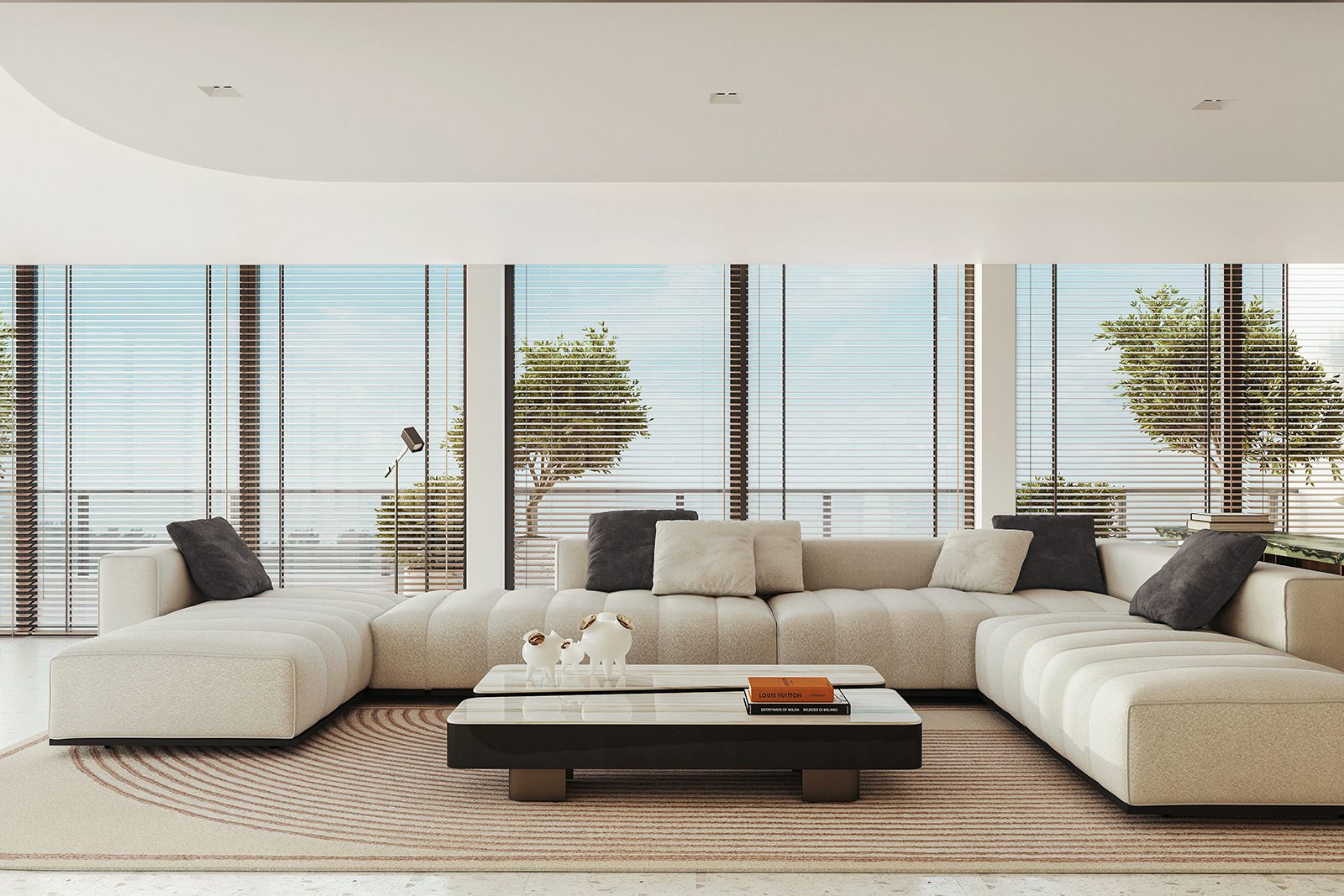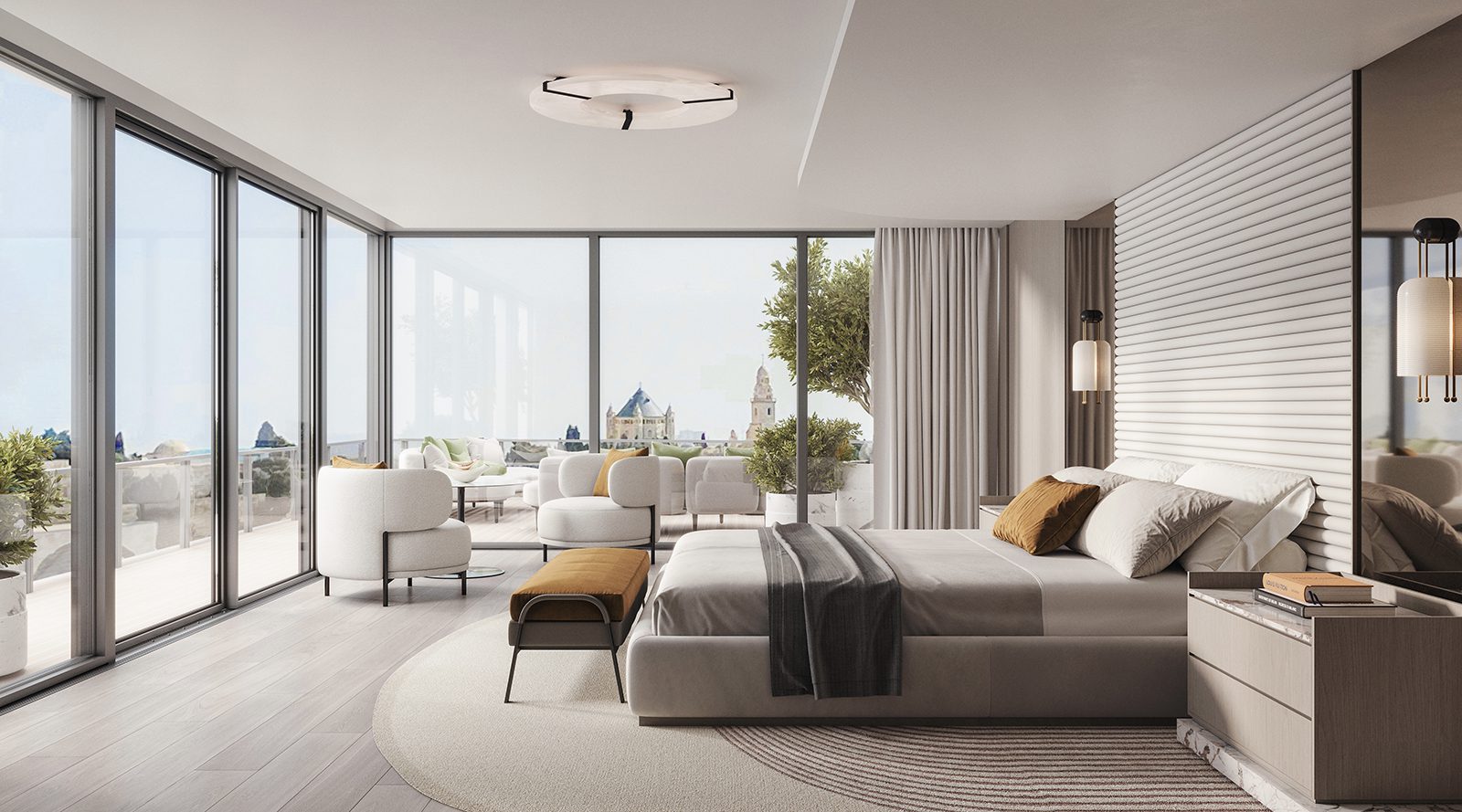 Britto Charette is excited to be completing a luxurious residential interior design in Jerusalem. Our clients have previously hired us to design other residences, so we are honored to be asked to design for them again.
KING DAVID JERUSALEM is a luxury private residence that is being created for a fun and active family. The concept-driven design honors the locale while also taking into account some structural needs that must be addressed. Our team has devised a contemporary plan that includes beautiful textures and design elements like local stone, linens, bronze accents, ribbed walls, wood floors, and custom millwork.
In the dining room, a custom monumental screen in glass and metal mesh will allow light into the space while also adding privacy by obscuring a window. The low ceiling height in the living room is being addressed by using drywall with a lip that will allow for lighting to be hidden. All furniture will "float" to help with the illusion that the ceiling is higher. For storage space, a glass and bronze curio will provide the perfect place for the family to store extra serve ware. A custom rug, inspired by movement of agriculture as seen from the air, will add an additional layer of texture and will pull the space together.
The owners' suite, according to principal David Charette, has the best view in the house. He's
envisioned a glass divider on the terrace and a seating area for breakfast and morning coffee. A study in tranquility, the room will be layered in earth tones, with gold and bronze accents, custom window treatments, and a custom carpet.
We've listened carefully to our clients wishes, and have incorporated lots of lighting, a second kitchen, a large utility room, and a home office/guest room combination that has ample storage. And outdoors, the family will be able to entertain with a state-of-the-art kitchen that includes a pizza oven—perfect for the kids. And being mindful of the location, our team is specifying quality outdoor fabrics that will be better able to withstand the intense solar degradation.
We hope you'll follow us on Instagram to see the progress on this and other projects. And when you're ready to create an ultra-luxury interior design, we invite you to contact our team at contact@brittocharette.com or by calling our Miami studio at 305.640.5005.