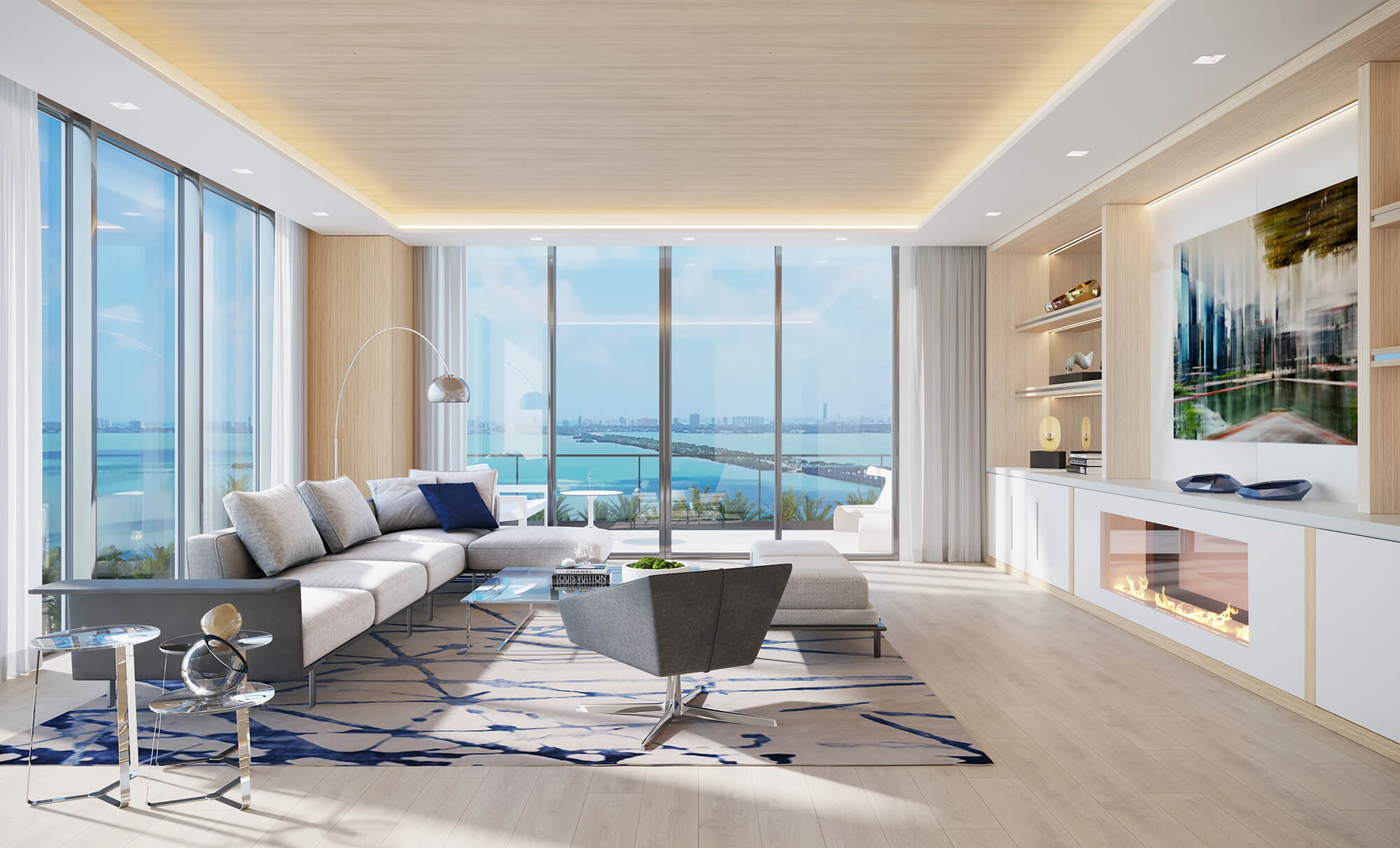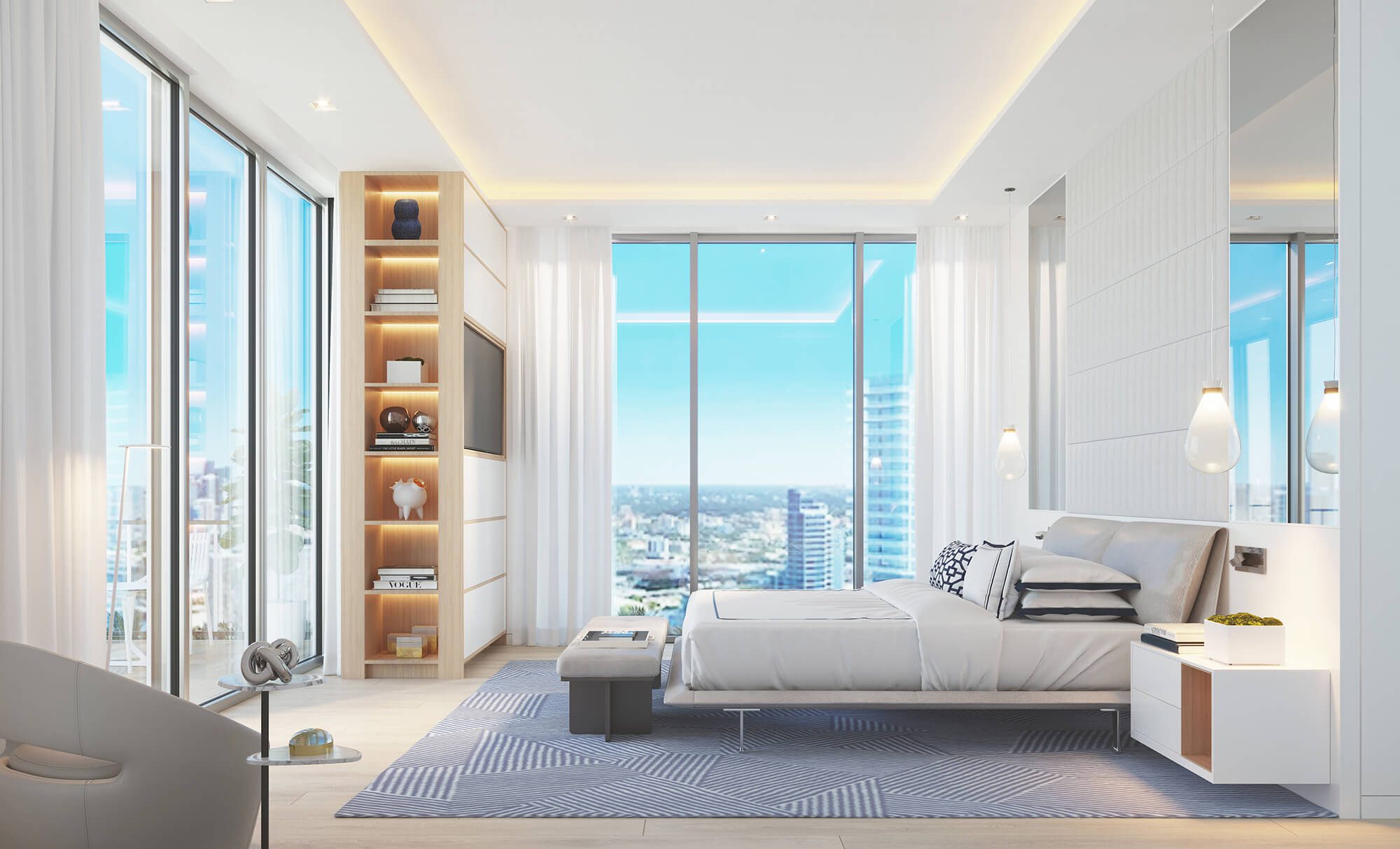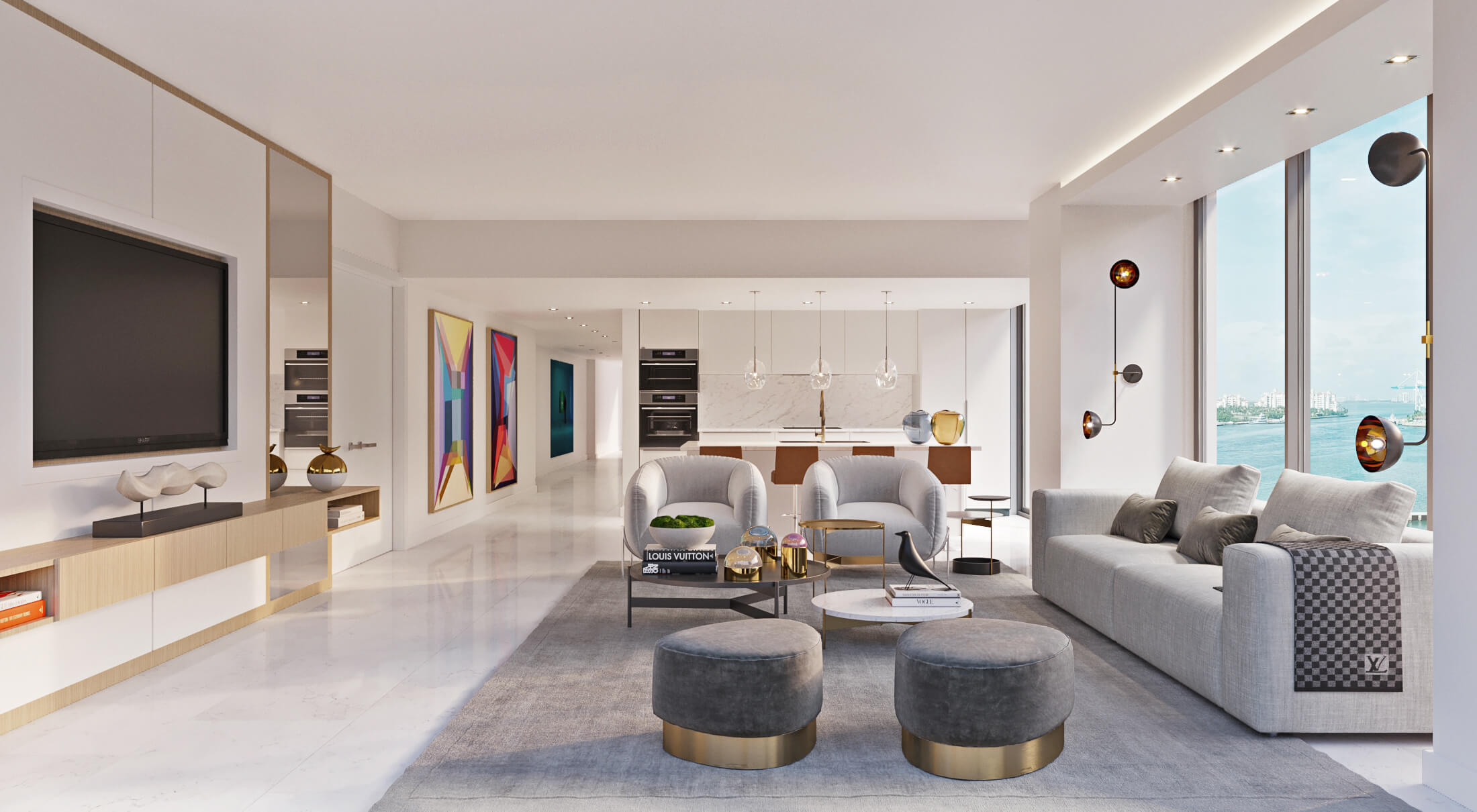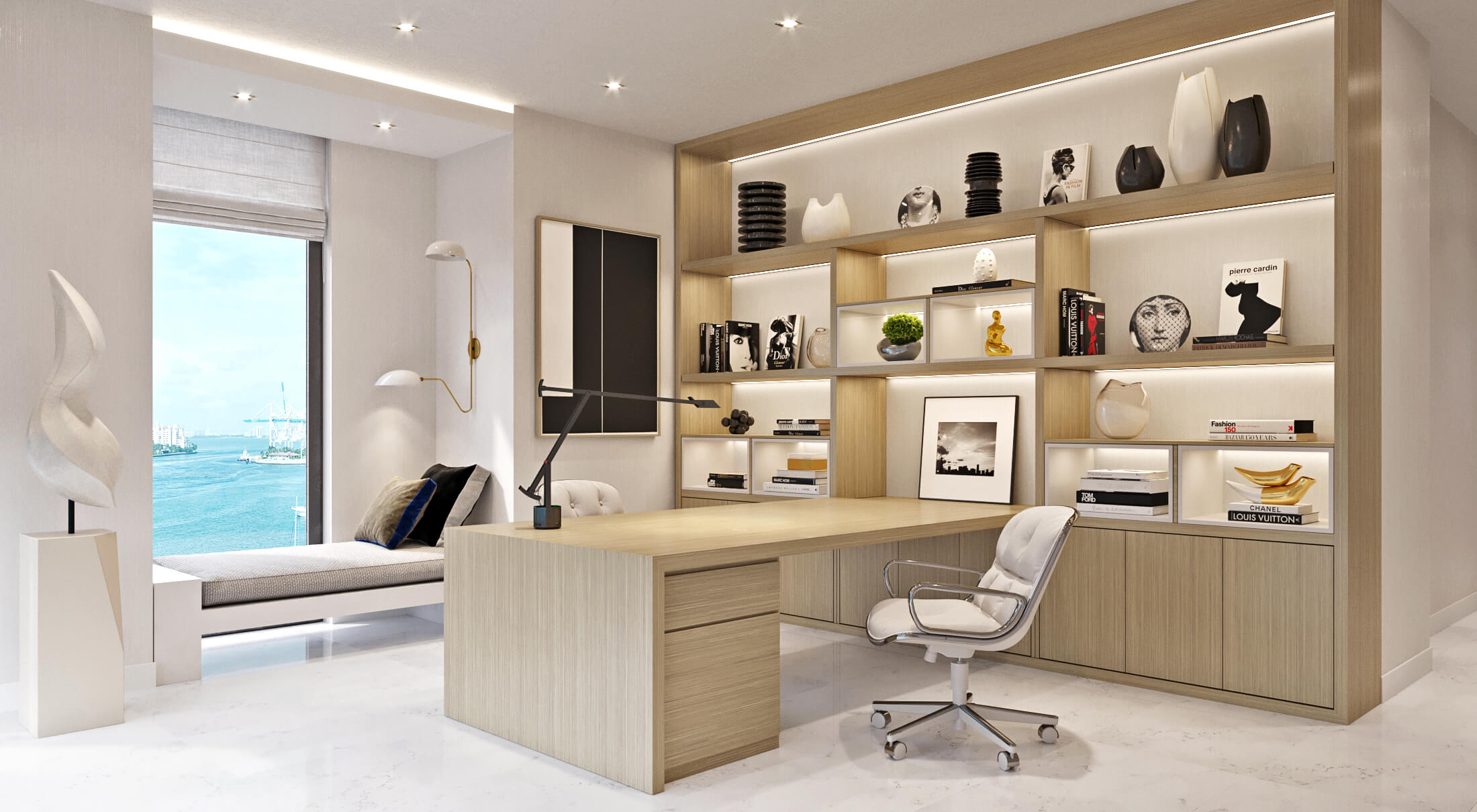 You don't have to visit Paris to get a glimpse of the Elysée; Miami has its own version in the lively Edgewater neighborhood. ELYSEE is a luxury tower with 100 residences that feature stunning views, 10' ceilings, and a variety of configurations. We've designed several beautiful residences at this new high-rise, and we're excited to share two of the concepts, ELYSEE MAGNIFIQUE and ELYSEE SOPHISTICATION, with you.
Britto Charette is designing ELYSEE MAGNIFIQUE, a luxurious 2,919 sqft of interiors and 800 sqft of exterior spaces for our clients. We are taking full advantage of the water views and 10' ceilings as we refine the design elements.
Our clients who own ELYSEE SOPHISTICATION have tasked us with designing their 4-bed, 4.5-bath residence while including a home office space and storage. When we met, they shared some of our designs that resonated with them and asked that we emulate the spirit of those ideas in their own home. We've created a unique interior design for them and stamped it with the quintessential modern Miami vibe they desired.
Britto Charette is responsible for all aspects of designing the 3-bedroom, 5-bathroom residence that is expected to be completed by the end of September 2017. Our design features custom built-ins, headboards, bedroom sets, and furnishings.
We are especially fond of the sculptural Zaha Hadid sofa by B&b Italia.
The unit lacked sufficient storage for our client's needs, so our team added custom built-ins throughout the living areas.
Stay tuned for more information about this luxurious interior design.
Photographer: Alexia Fodere