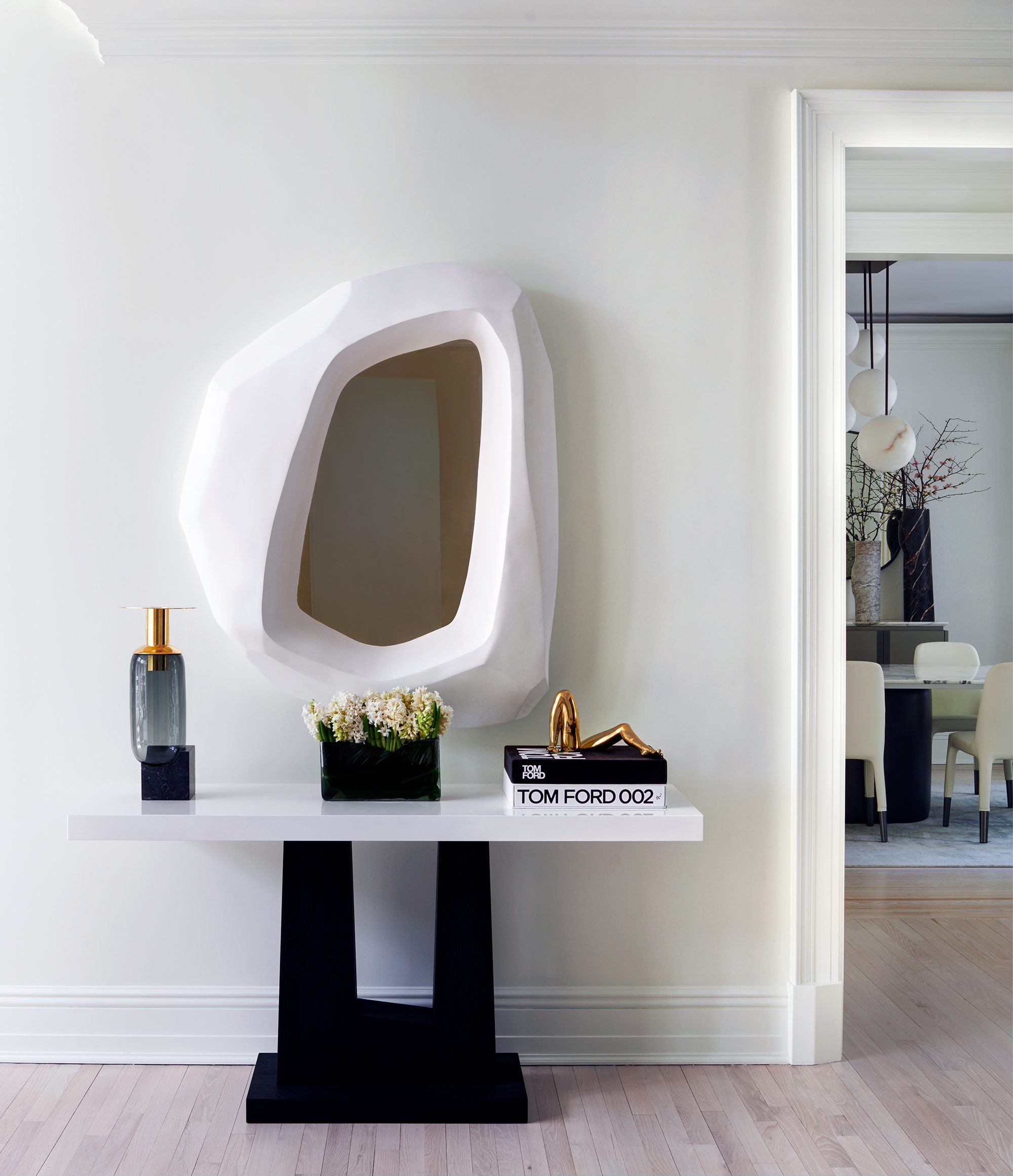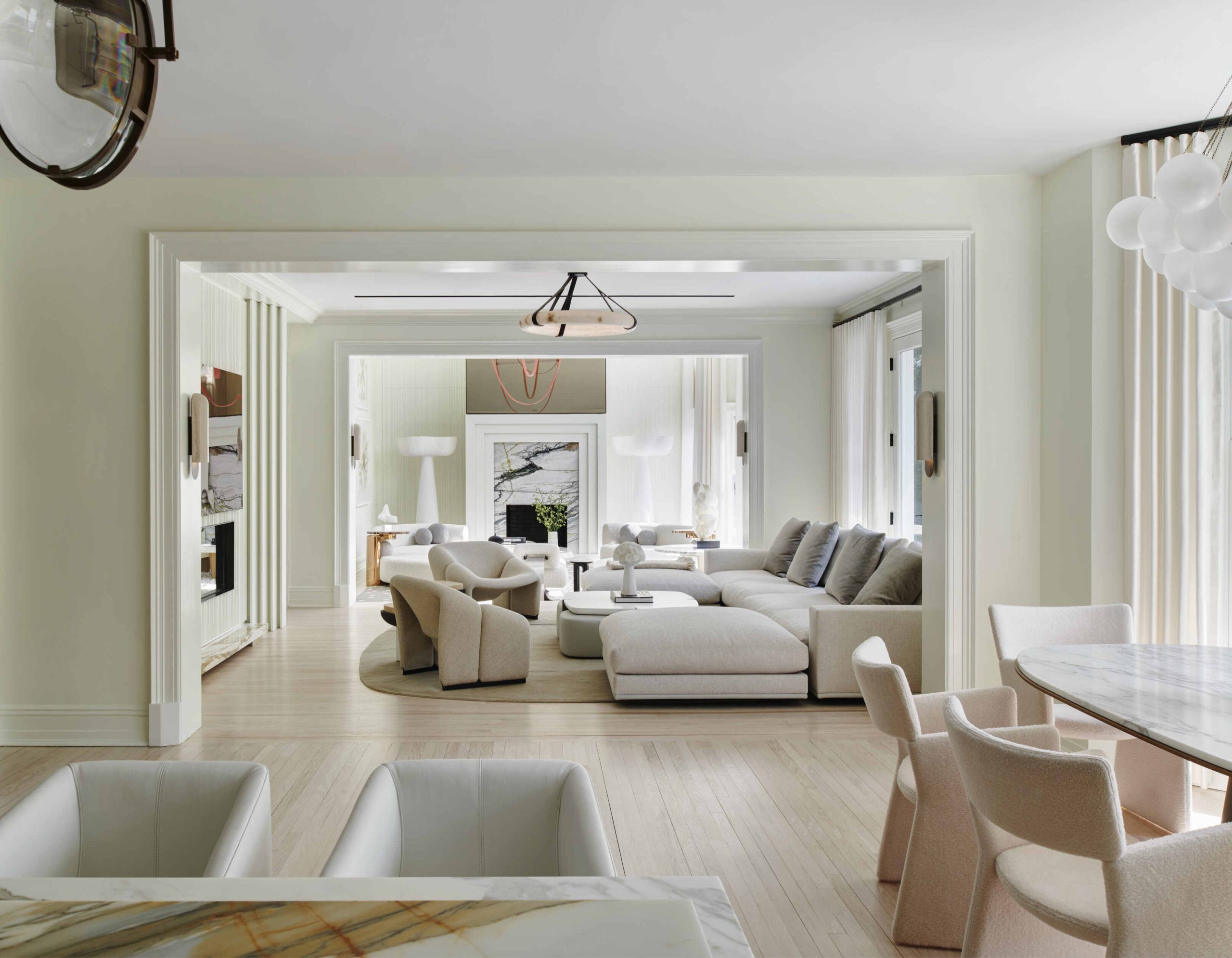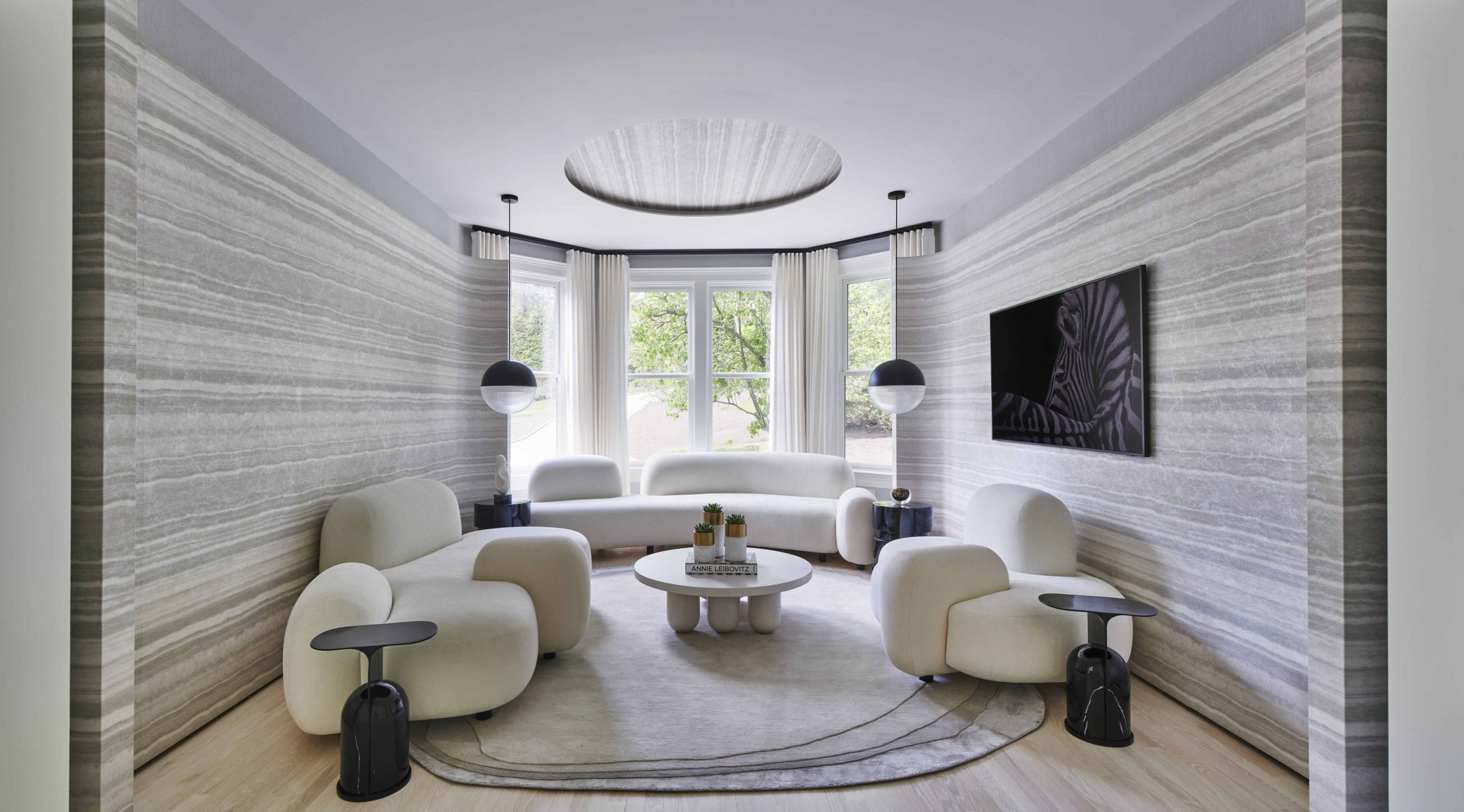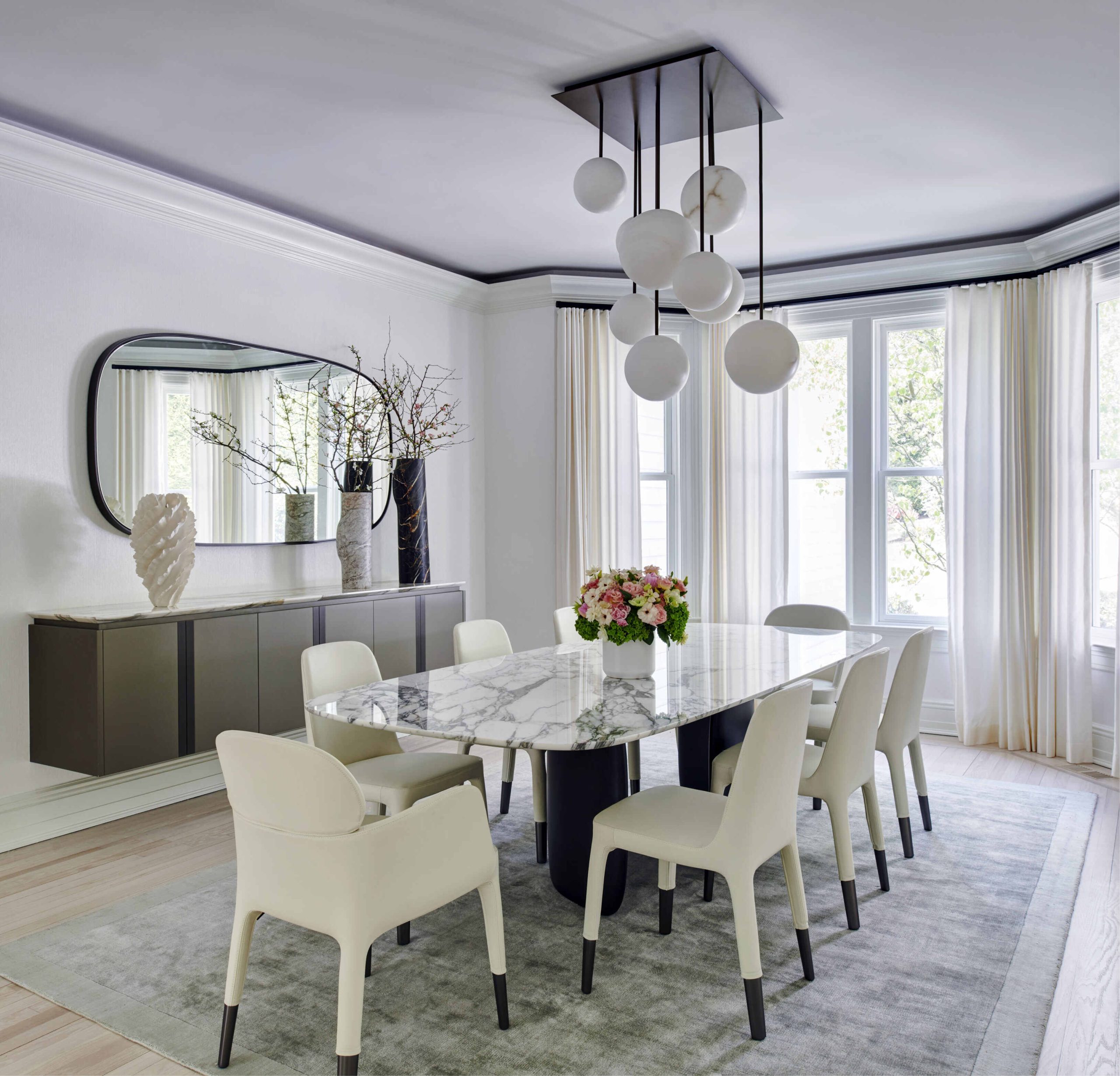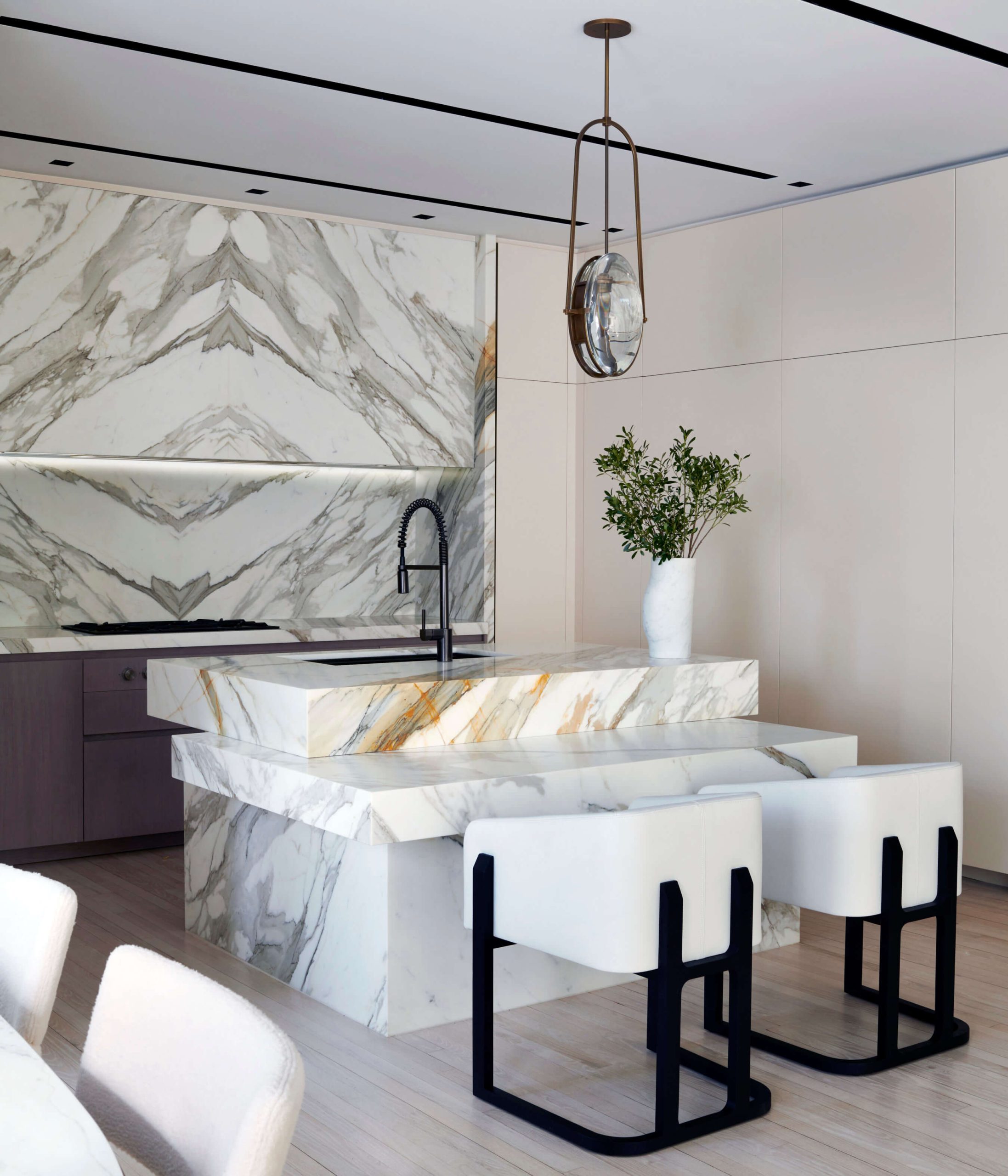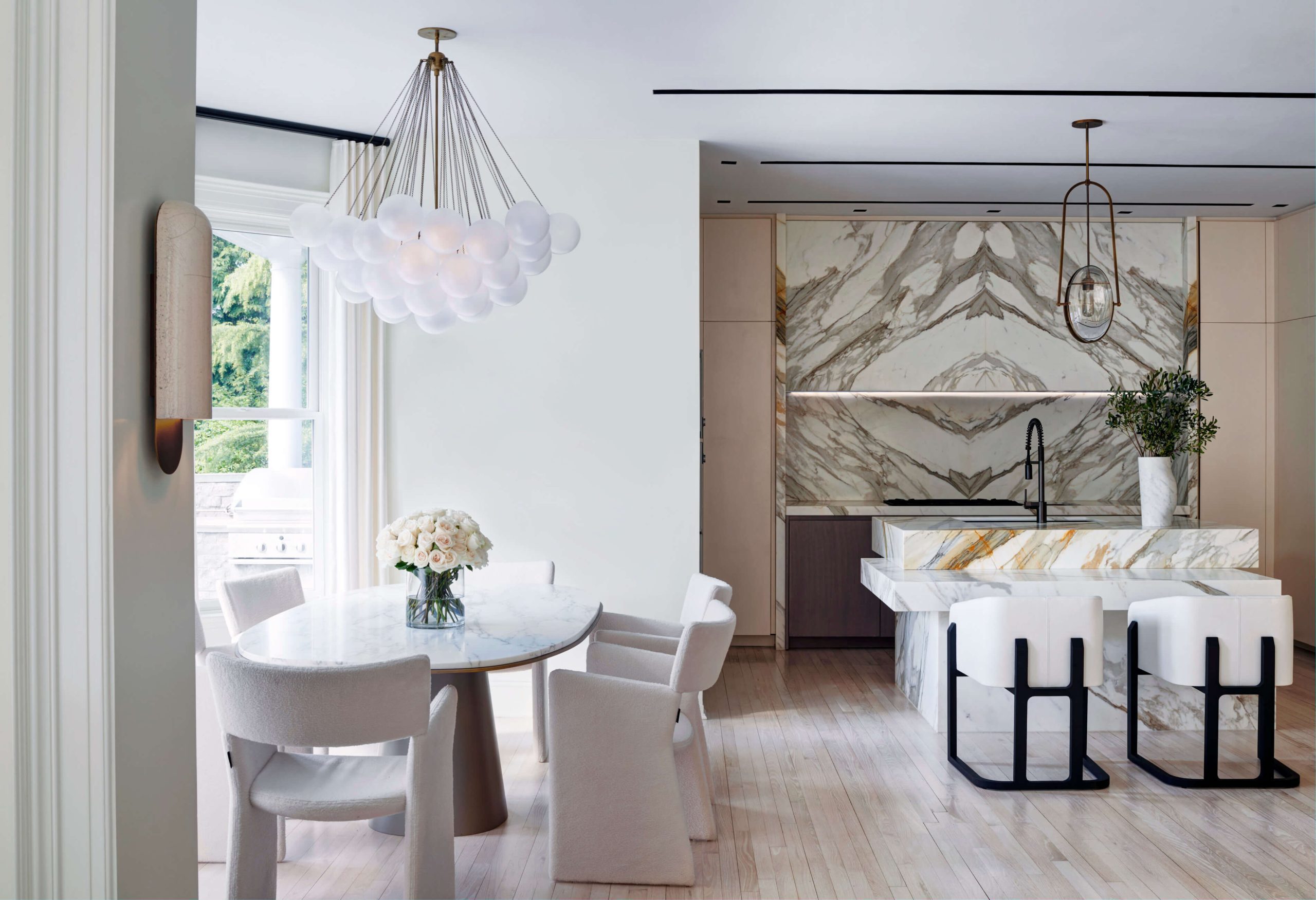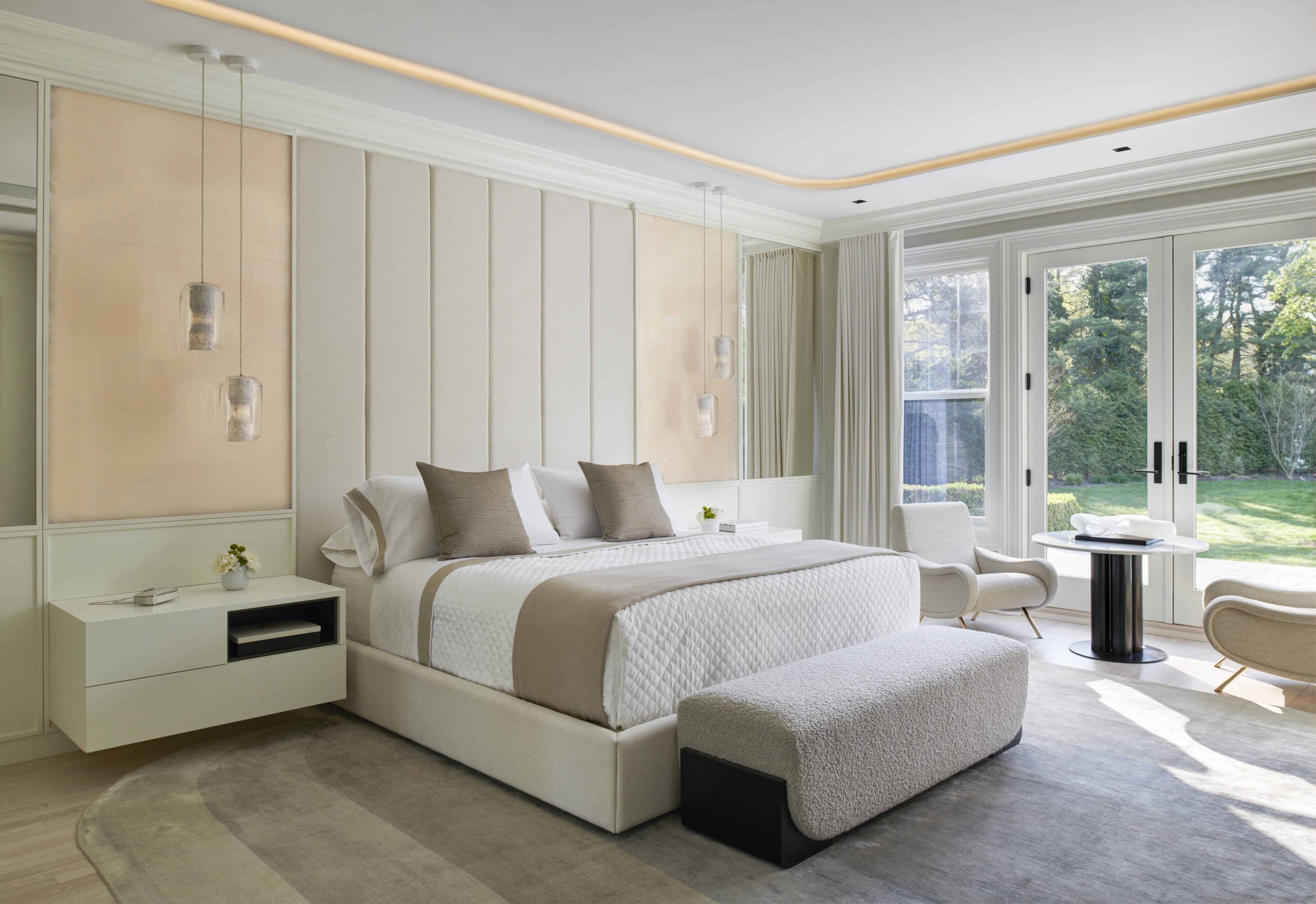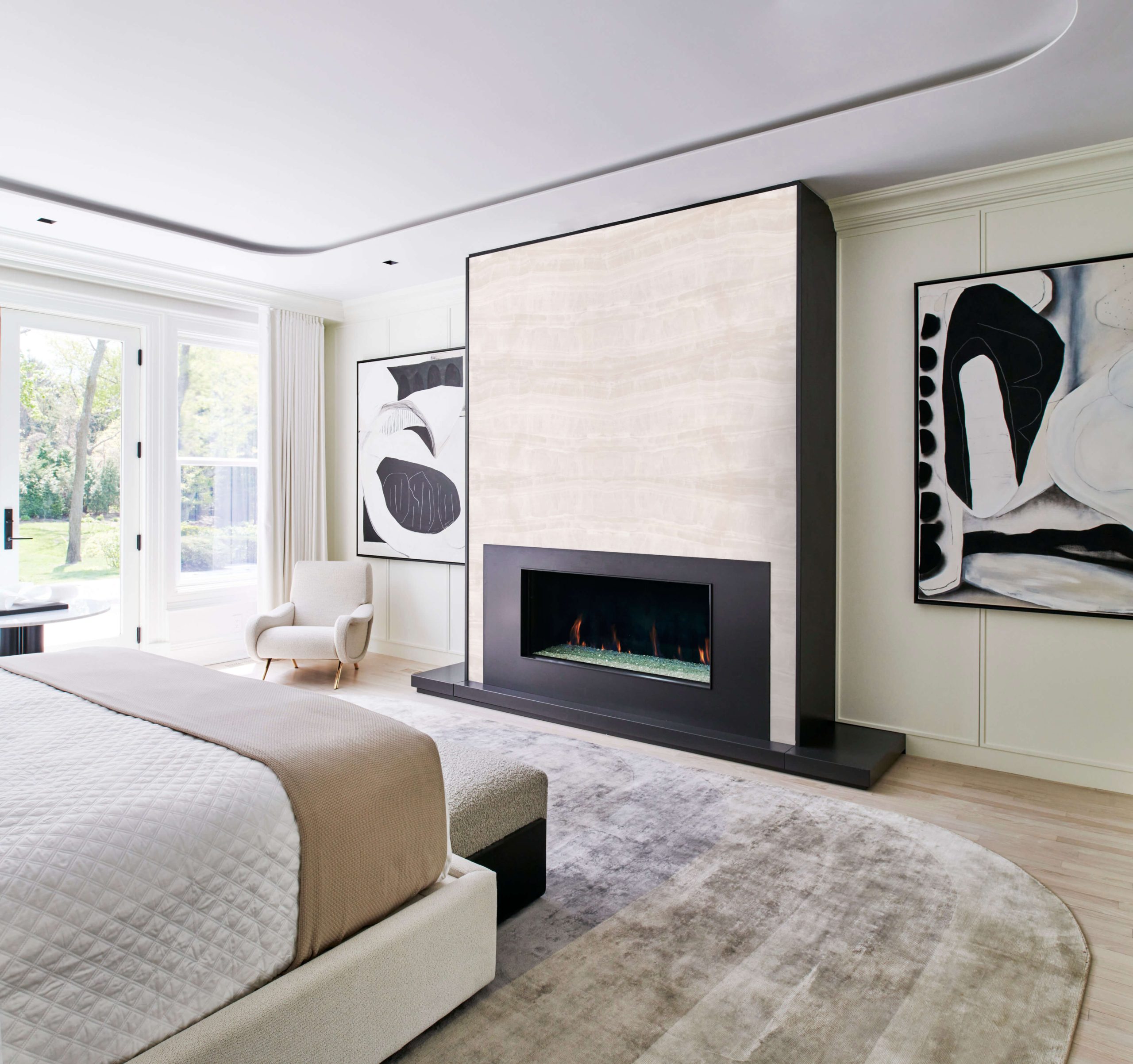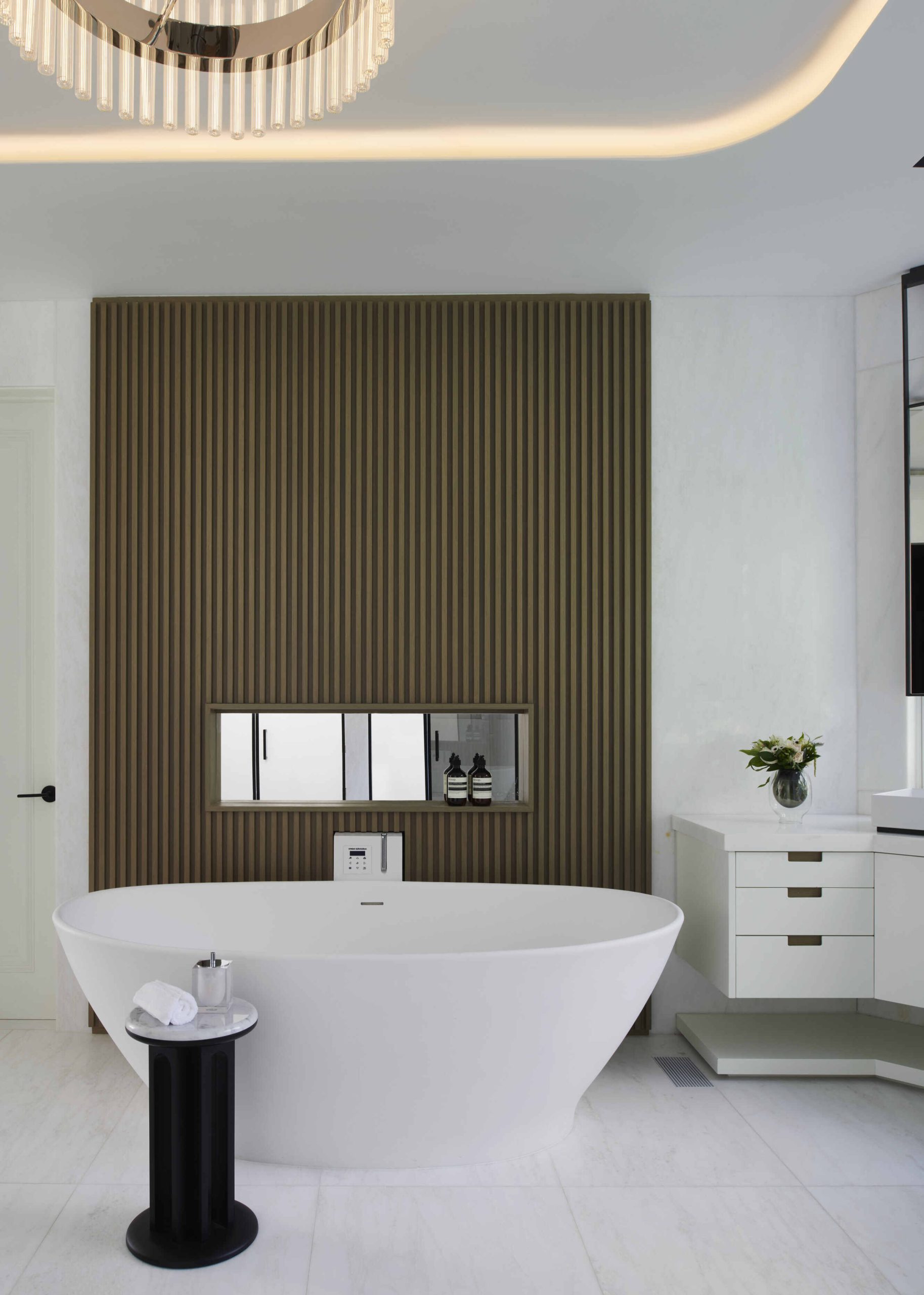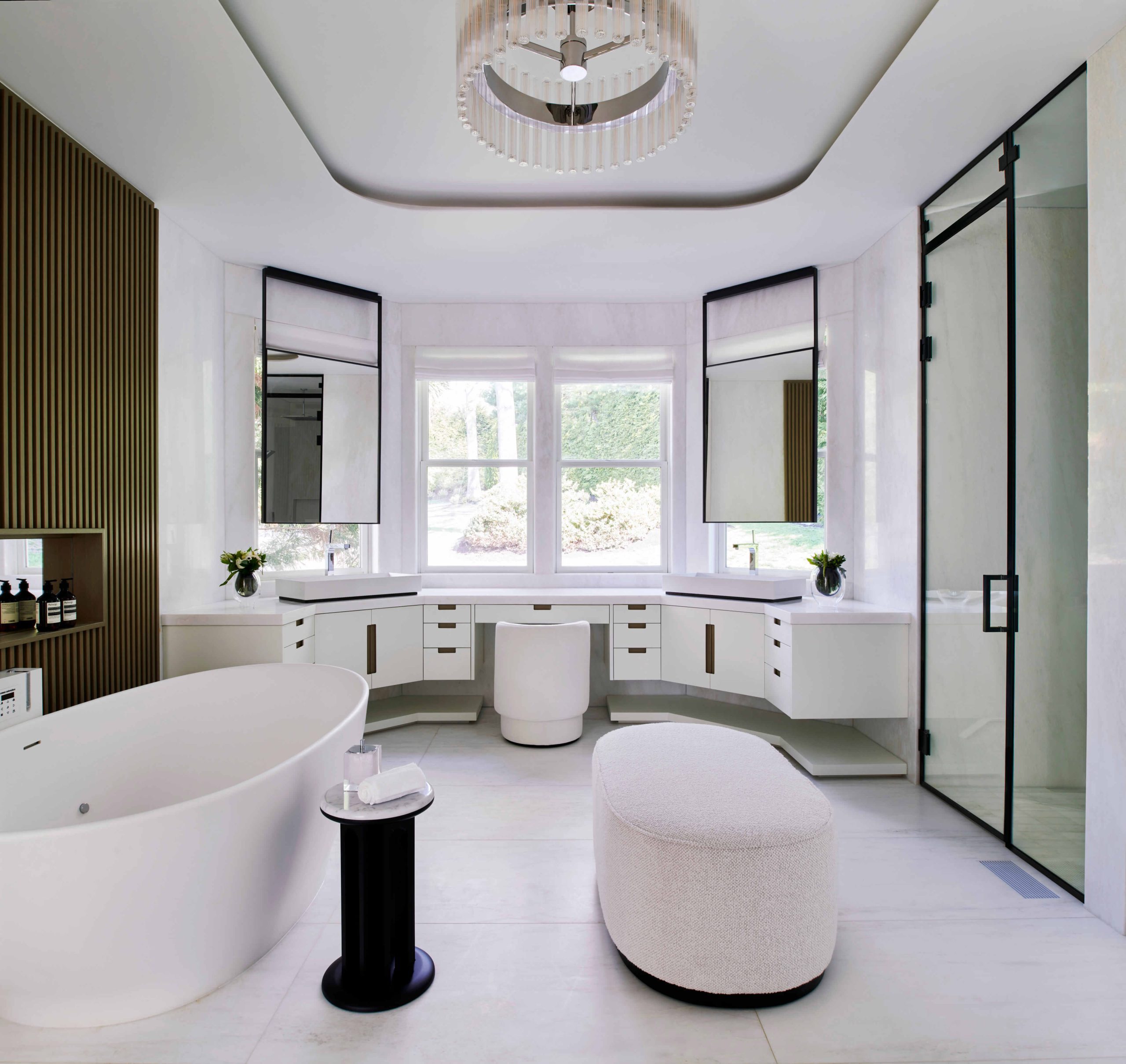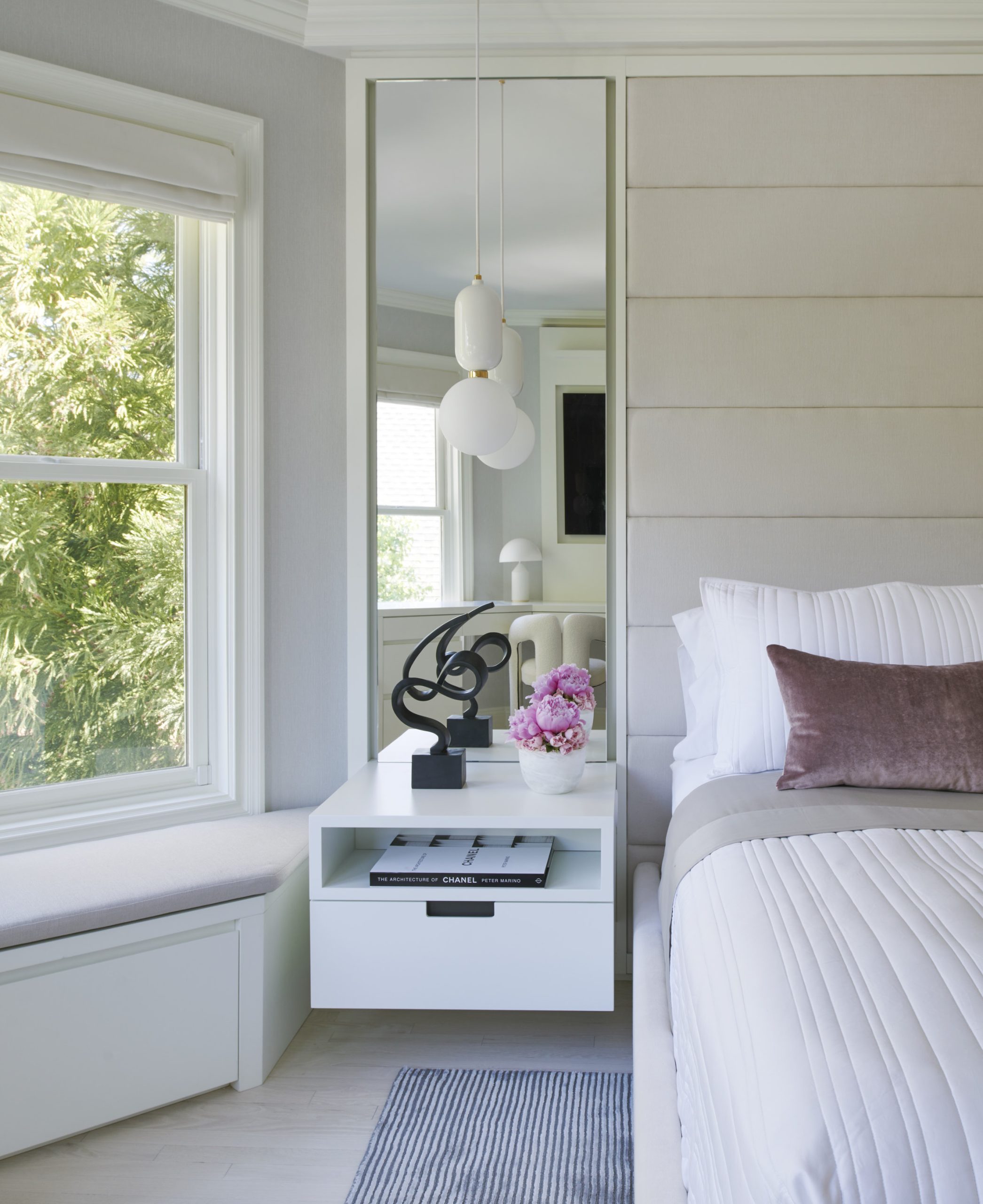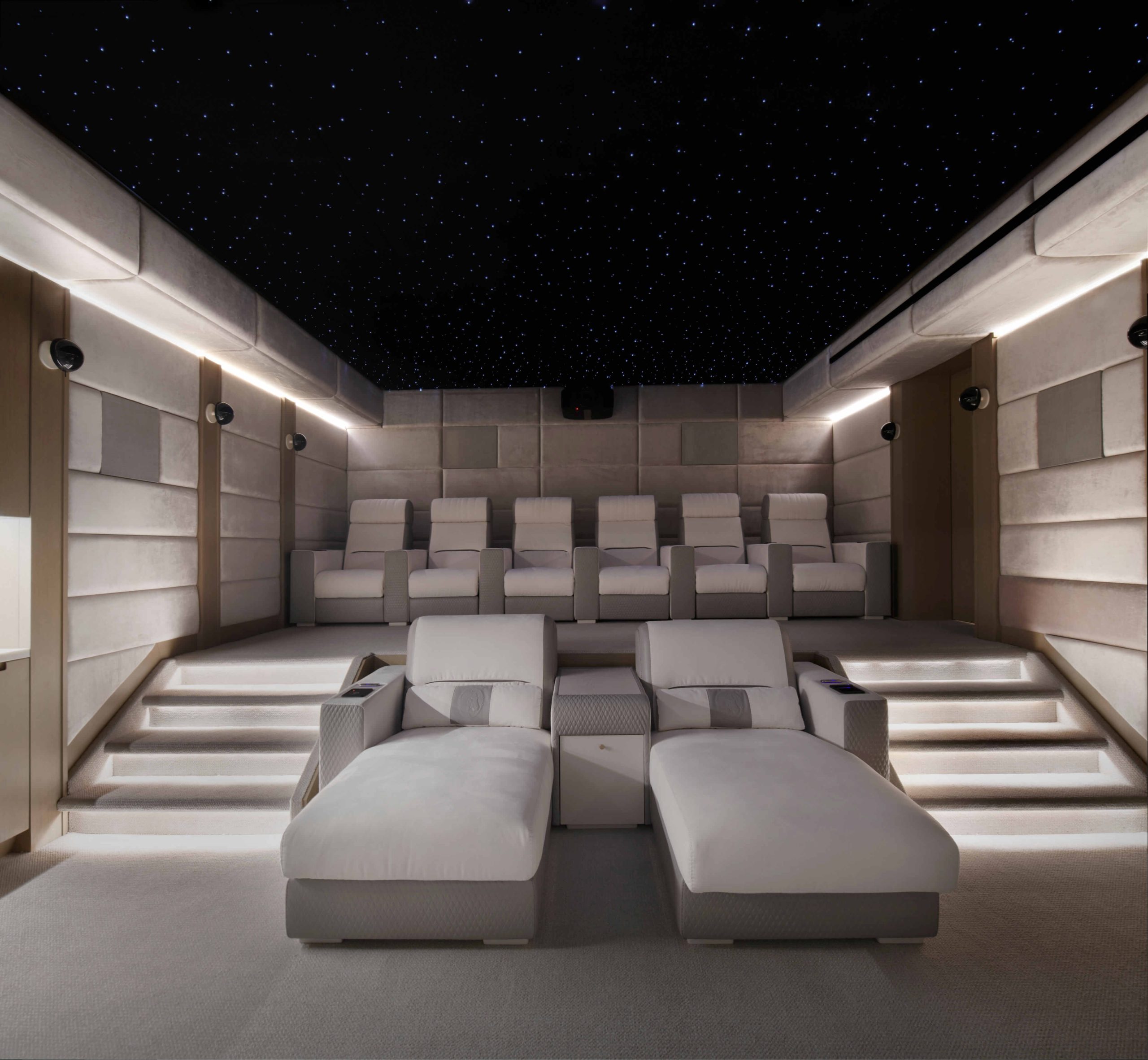 Project description here.
Britto Charette is honored to have designed the interiors of this 7,454 sqft home for our returning clients. They tasked us with updating their very traditional New York residence, and initially requested that our redesign be an emulation of the ultra-modern award-winning interior we had created for their waterfront mansion in the Hamptons. We guided them to a classical modern renovation instead—one that respects the original architectural language of the home.
We renovated four of the bedrooms, the recreational areas, kitchen, dining room, den, bar, library, home theater, and much more. The floor plan also had wasted space that our clients wanted us to make usable. We reimagined the entire footprint, including flooring, ceilings, wall coverings, FF&E, custom millwork, and custom furniture.
Design Challenges and Solutions:
One of the biggest challenges in this complete renovation was the theater room in the basement level of the home. To accommodate the AV needs, and to achieve the necessary ceiling height, we had to dig into the foundation a further three feet. This challenge required an immense of amount of coordination between disciplines. The result is a stunning and completely transformed home theater.
The former library was a similarly complete transformation and now serves as a modern yet intimate gathering space.
The result? A very bright and modern home that feels simultaneously spacious and intimate, and a design that respects the structure's original architectural language. We are delighted with the results and hope you are, too.
Finally, we would like to give a heartfelt thank you to our clients who have now entrusted us with two of their homes. It means so much to our entire team to have earned your repeat business. Thank you!
The unit lacked sufficient storage for our client's needs, so our team added custom built-ins throughout the living areas.
Photographer: Alexia Fodere