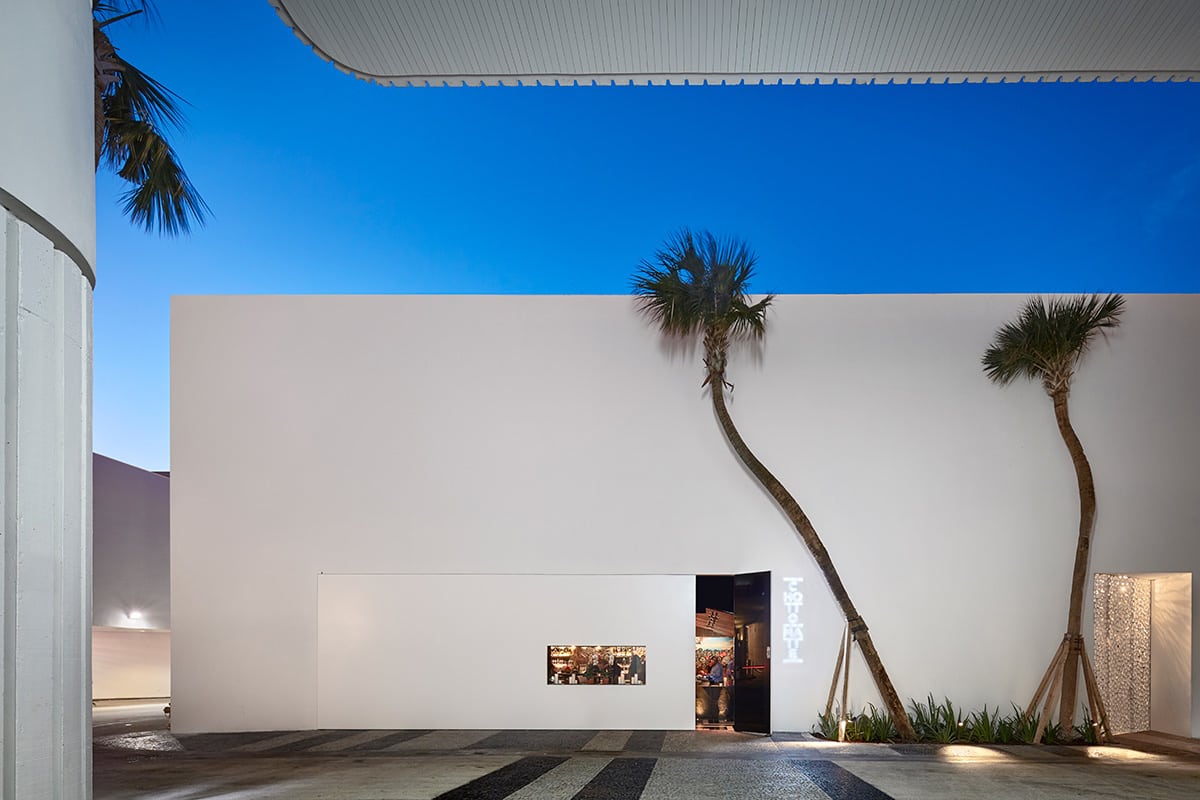 Photo courtesy of Chotto Matte
BRITTO CHARETTE Designers Share Two of Their Favorite Magic City Restaurant Interiors
"A restaurant is a fantasy—a kind of living fantasy in which diners are the most important members of the cast." –Warner LeRoy
Whether you count yourself among the lucky ones who live and work in Miami, or you have plans to visit, you're spoiled for choices when it comes to dining in South Florida.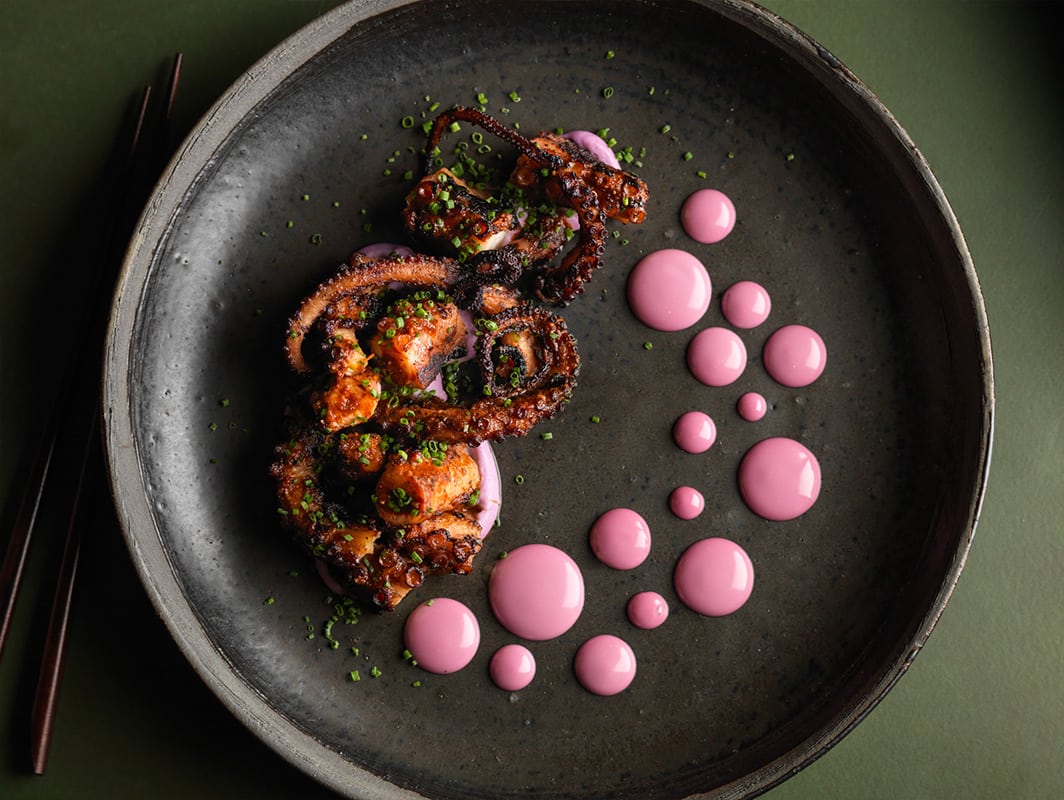 Photo courtesy of Chotto Matte
But it's a feast for the eyes, too, because Miami restaurateurs are serving up some deliciously innovative interiors. We asked our principals to share their favorite restaurants that have recently opened in the Magic City. Their two top picks, in alpha order:
Looking for al fresco dining options? Principal Jay Britto recommends Chotto Matte, a gorgeous 219-seat restaurant with a retractable roof. The exterior is a modern masterpiece of chiseled white lines and angles. But one of Jay's favorite aspects of the design, a massive door nearly the length of the exterior wall, pivots open to reveal a wonderland of colors and textures.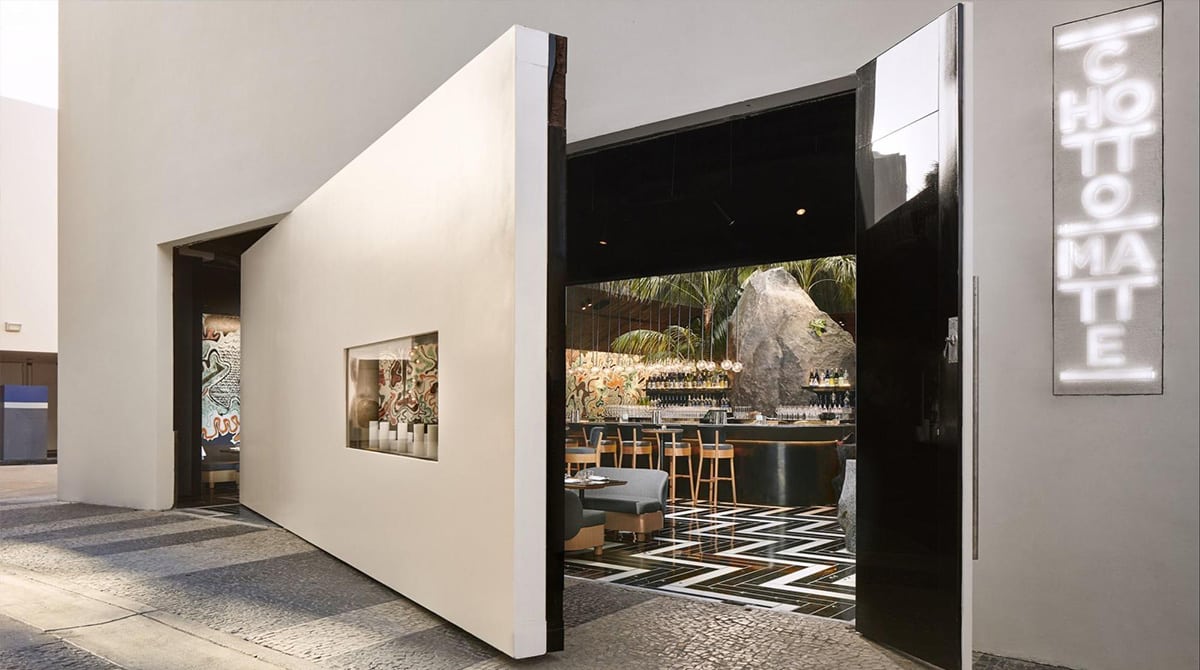 Photo courtesy of Chotto Matte
Designed by Andy Martin Architects, the restaurant's interior is a masterful marriage of stone, steel, glass, and wood.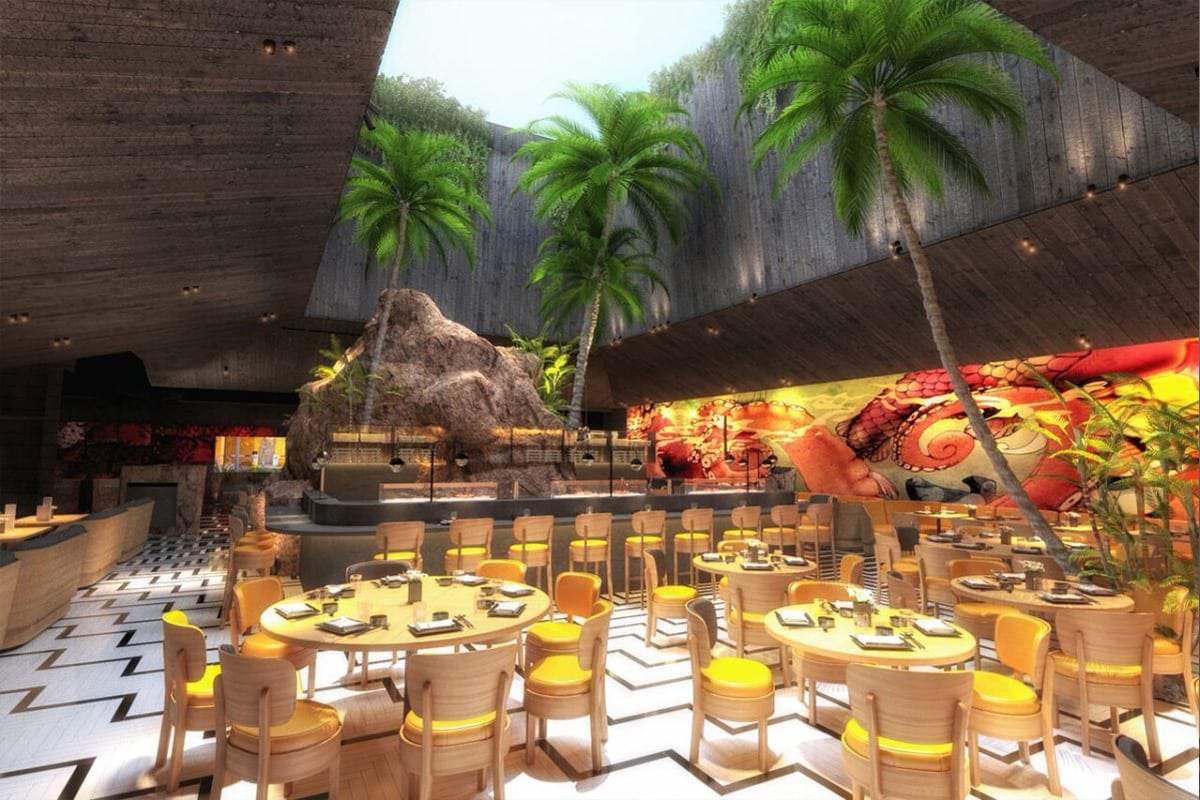 The Shou Sugi Ban (a traditional Japanese wood preservation technique) timber ceiling and a 19-ton boulder imported from Sicily anchor the space. Hanging gardens by Raymond Jungles, patterned floors, pops of color in the furnishings, and vibrantly colored murals from Miami's own Marcel Katz and Ahol Sniffs Glue add the perfect dramatic flourishes.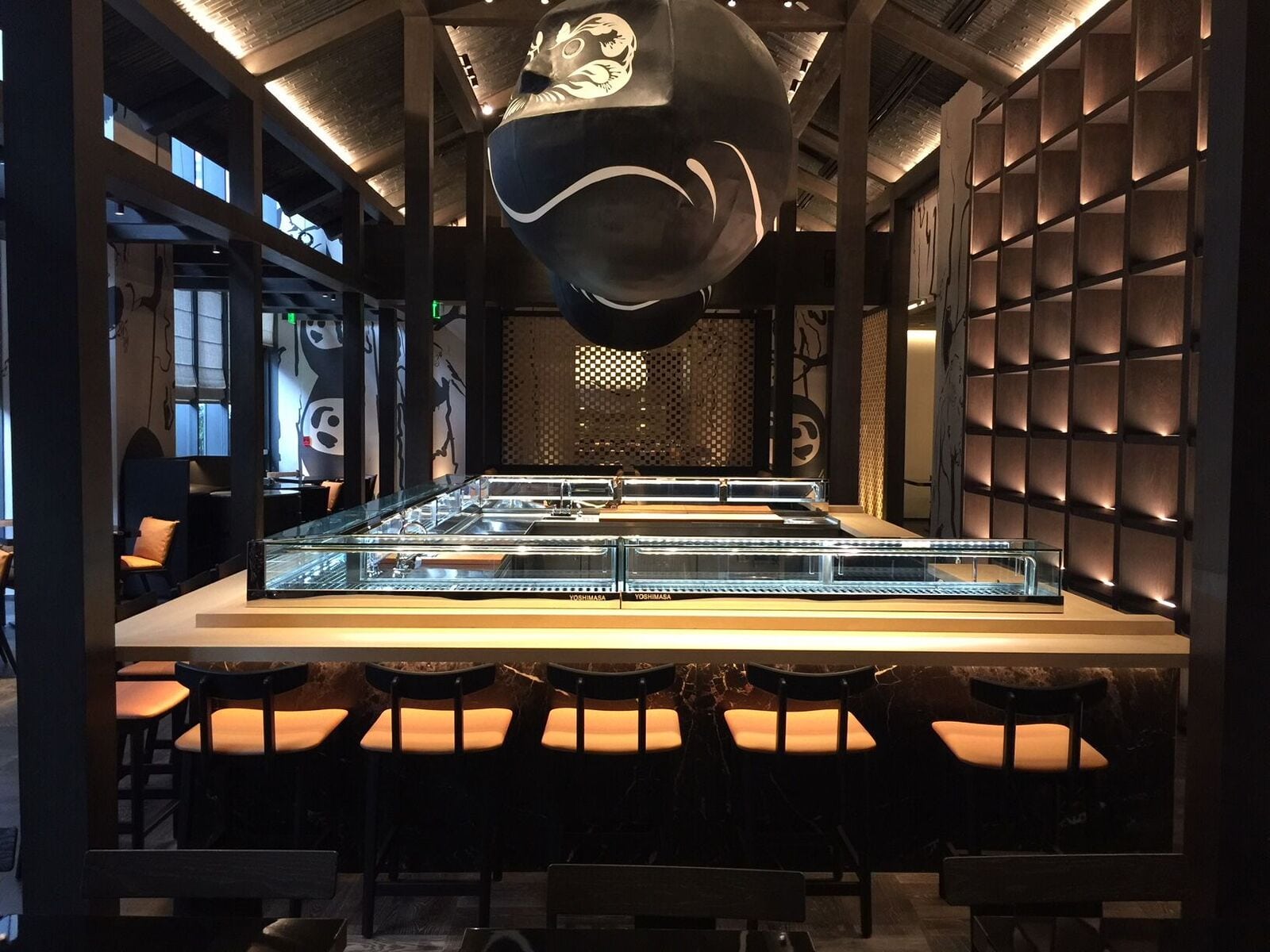 Photo courtesy of KATSUYA
Located in Brickell at SLS LUX, this beautifully rendered hotspot serves up an award-winning menu from renowned master sushi chef, Katsuya Uechi.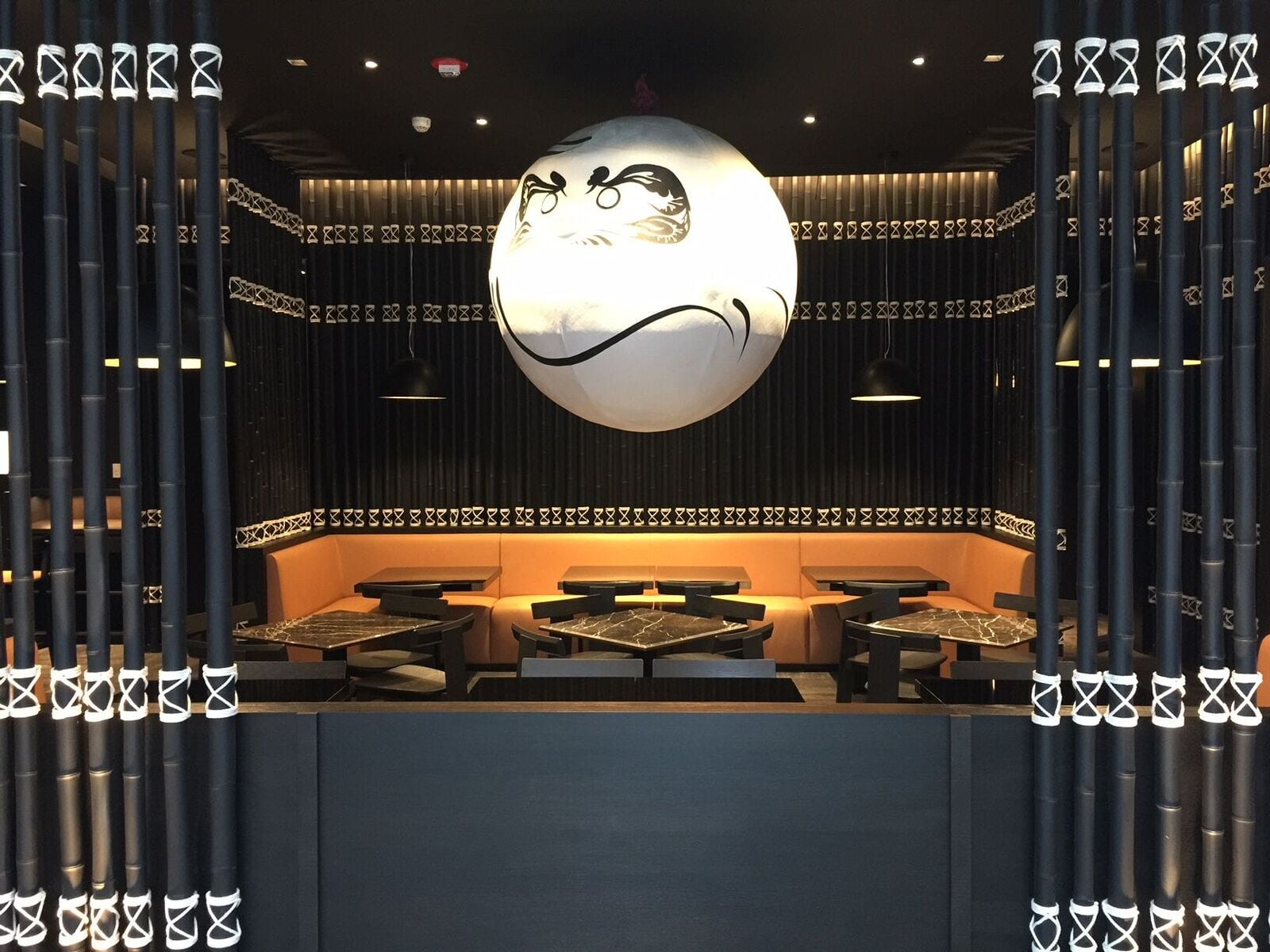 Photo courtesy of KATSUYA
Designed by George Yabu and Glenn Pushelberg, Katsuya is simultaneously sleek and inviting. Principal David Charette loves the dark tones that suffuse the room with warmth. The traditional Japanese beer hall silhouette is embellished with wood floors, bamboo, marble tabletops, and a mesmerizing wall of stacked sake boxes.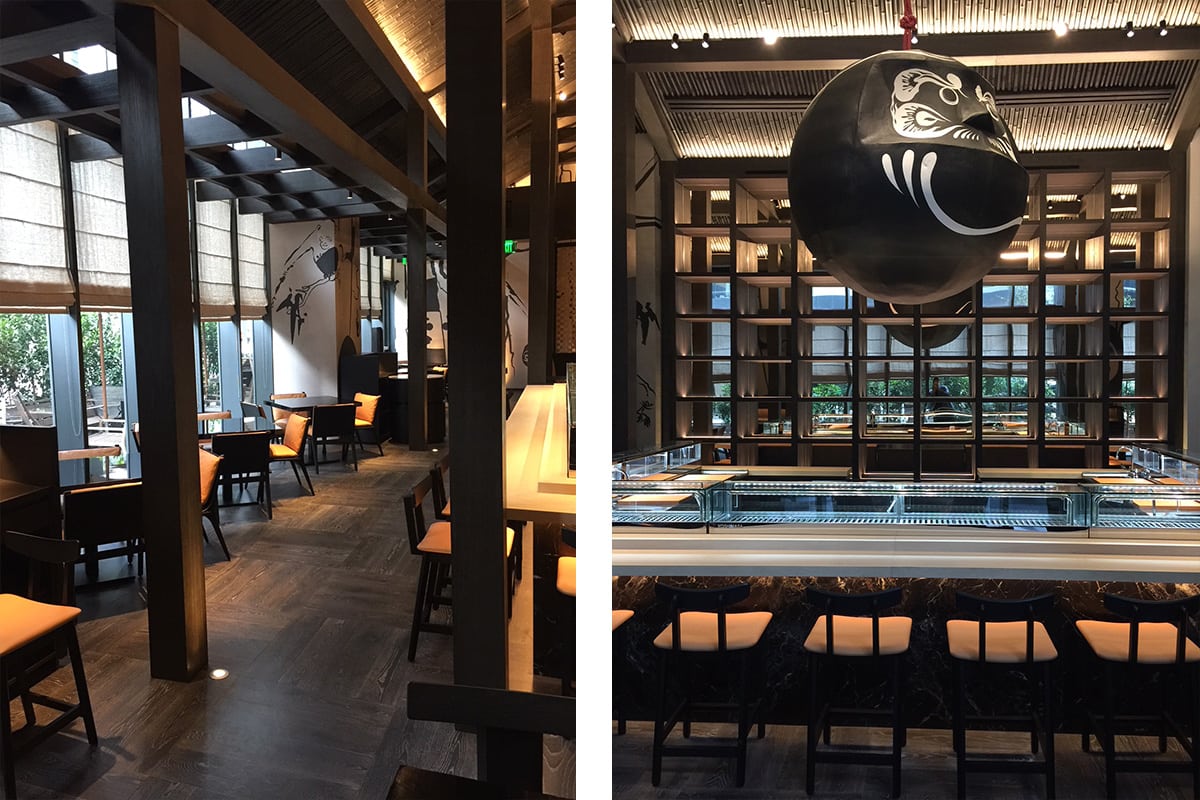 Photo courtesy of KATSUYA
The minimalist décor is punctuated with clever decorative elements. "Large Daruma talismans are suspended from the ceiling, lending an anime vibe to the interior," says David. "It's a fun space and the design really encourages interaction."