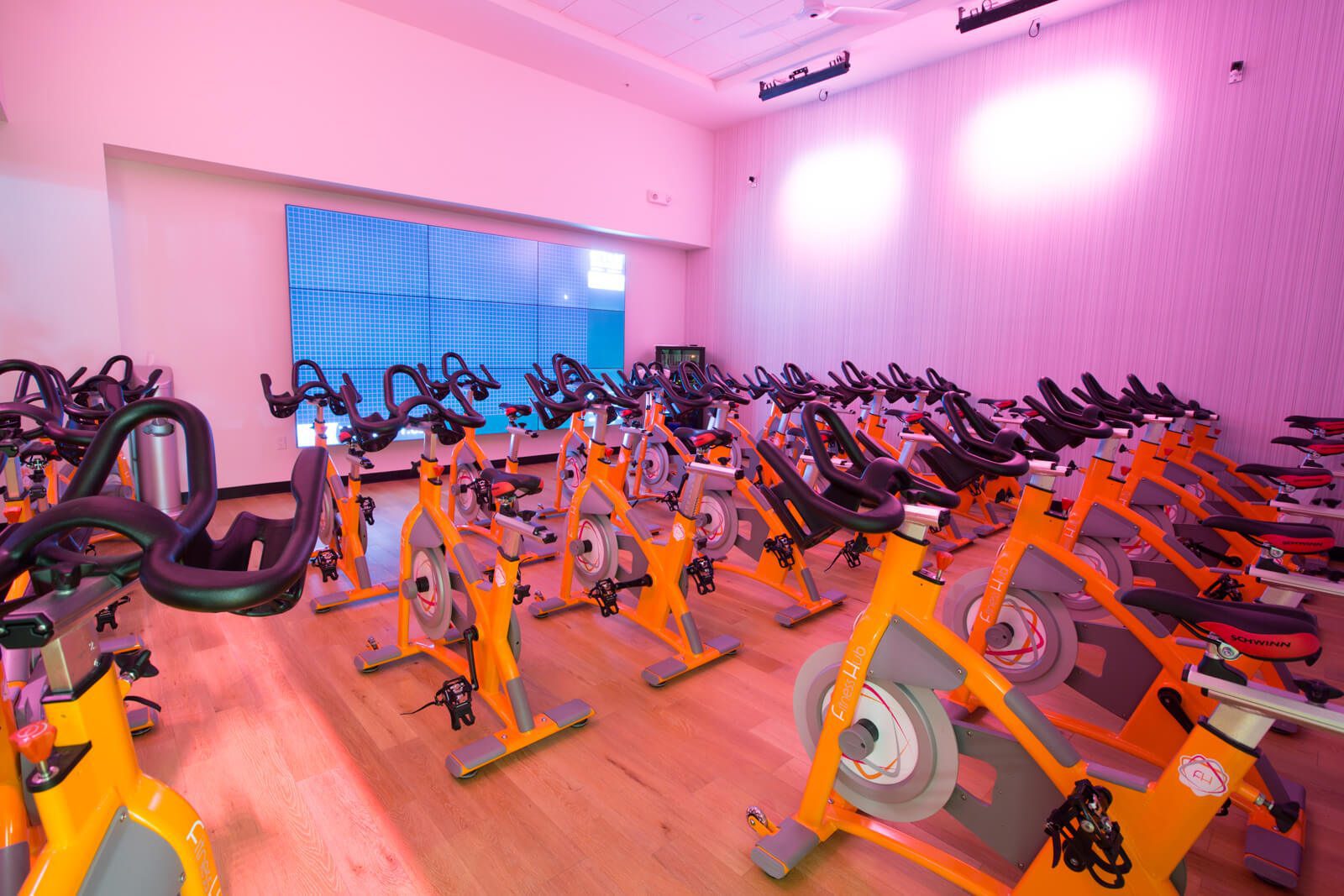 Need a little push to get yourself to the gym? We've got just the inspiration you need: Fitness Hub; it's a gorgeous fitness center that makes working out seem like play. Our Britto Charette team designed it for Miami health guru and owner, Nina Dimagiba and we're proud to say that Self magazine mentioned it as one of 12 of the Most Beautiful Fitness Studios on Instagram.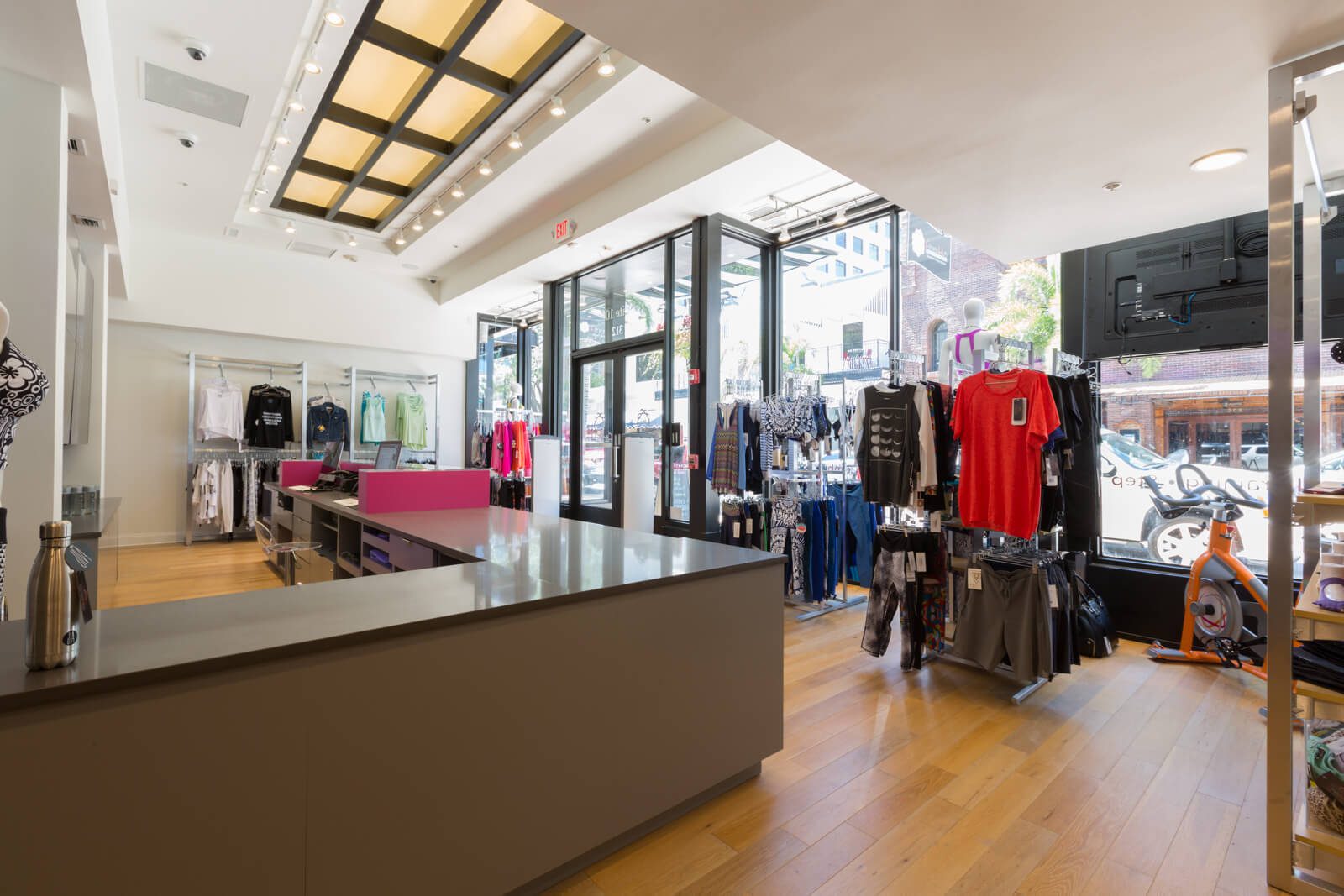 FITNESS. FASHION. LIFESTYLE. Three little words that sum up the big splash Fitness Hub is making in South Florida. Britto Charette is proud to have designed and branded the boutique fitness studio that has multiple locations in West Palm Beach and South Florida.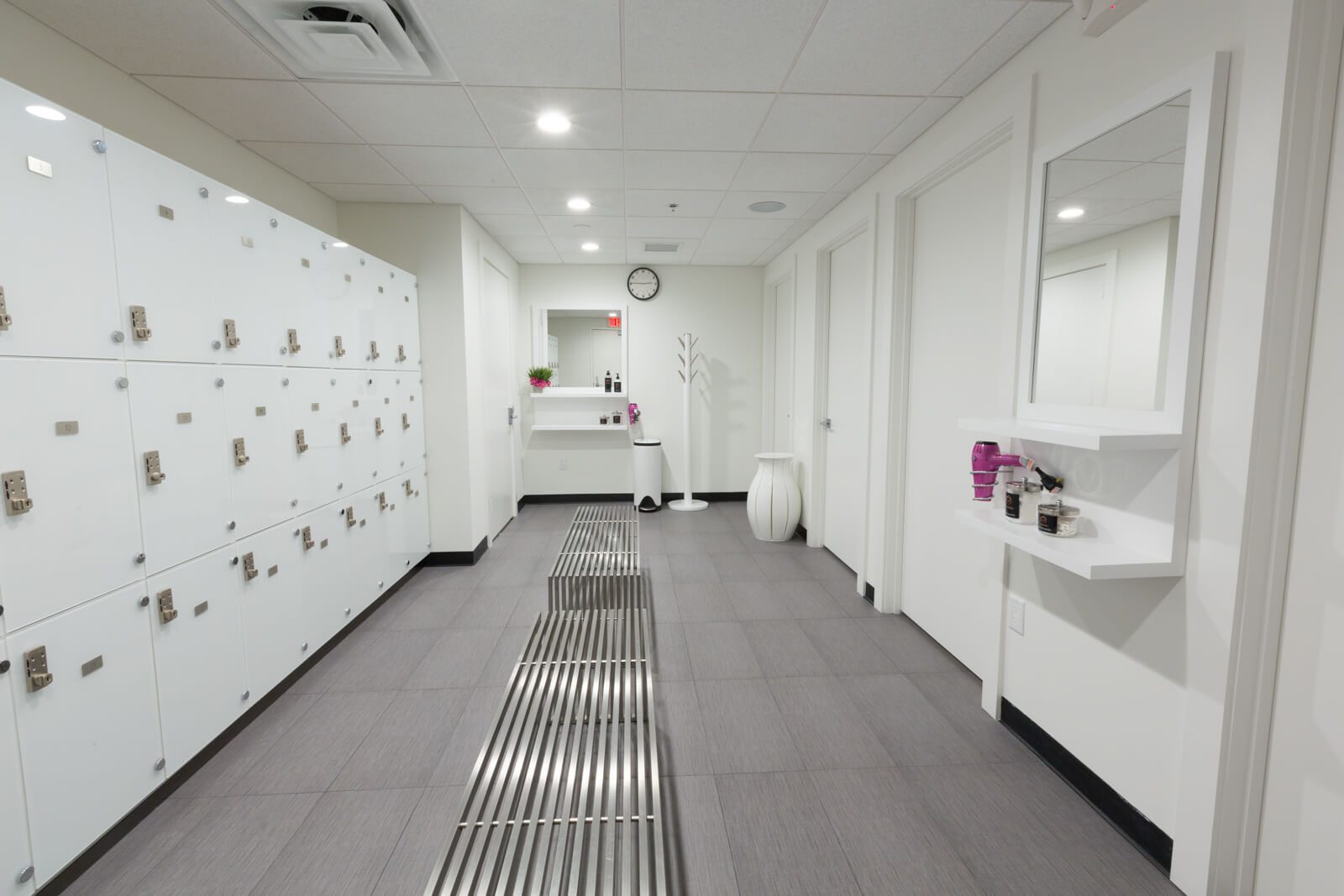 Our team renovated an empty 5700 sf storefront by adding new wall covering to accent specialty rooms; high-gloss white lockers; a custom logo super graphic that runs the length of the main corridor; specialty rubber flooring; custom built-in bench seating with cubby storage below for shoes; and a customized front reception desk that doubles as a POS for retail products.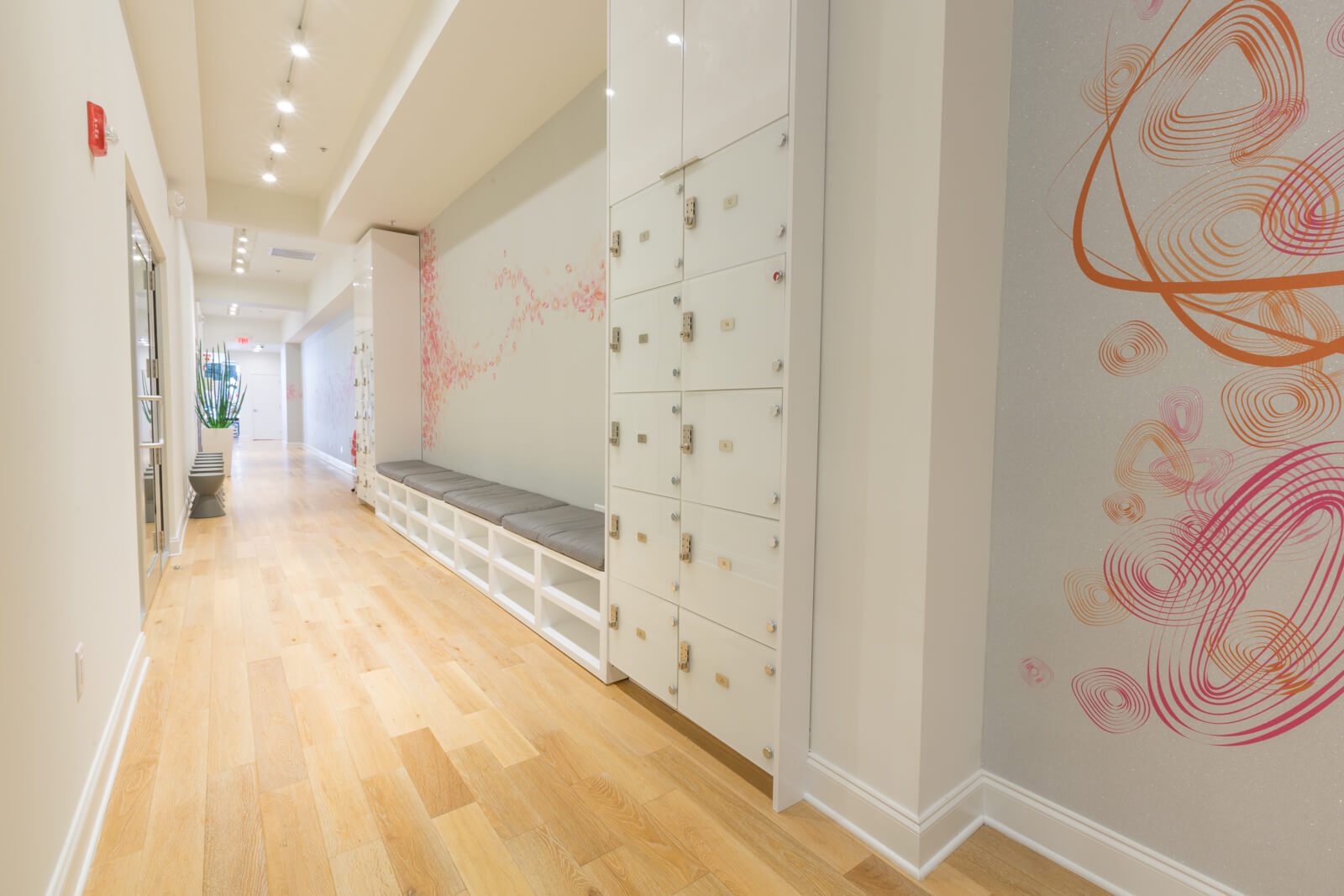 State-of-the-art media screens used for retail specials, marketing, and displaying class schedules are clustered throughout the studio and also face the street.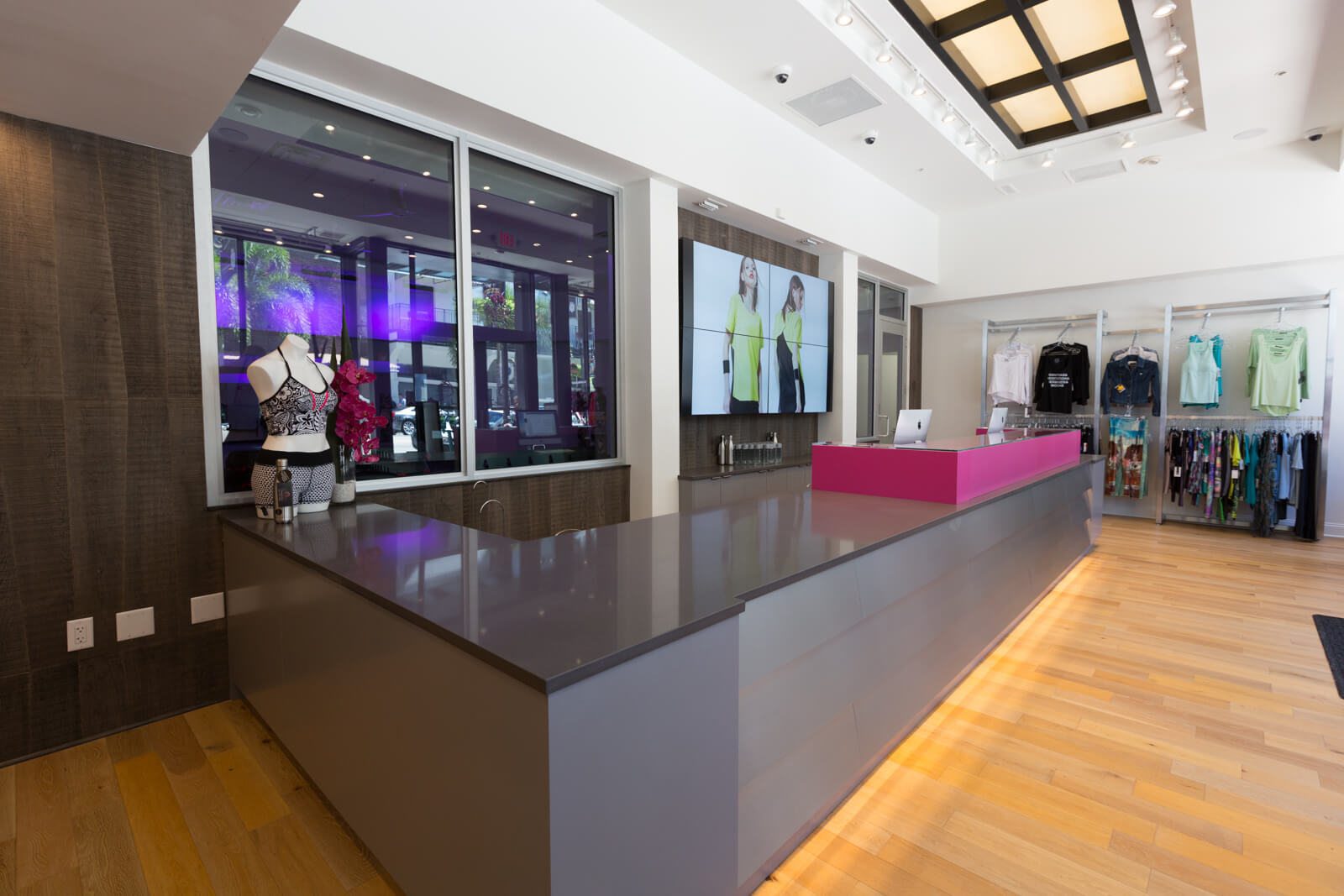 Of course, projects like this require lots of conversations, teamwork, and energy. Working with Nina was fantastic and we really enjoyed working with our talented friends at Complete Home Improvement to bring the design to life. We hope you love the result as much as we do.
You can read more about Fitness Hub here. Whether you're looking for fitness gear, yoga, Pilates, barre, or any one of more than 70 group classes, Fitness Hub has you covered. We'll be looking for you at the next spin class.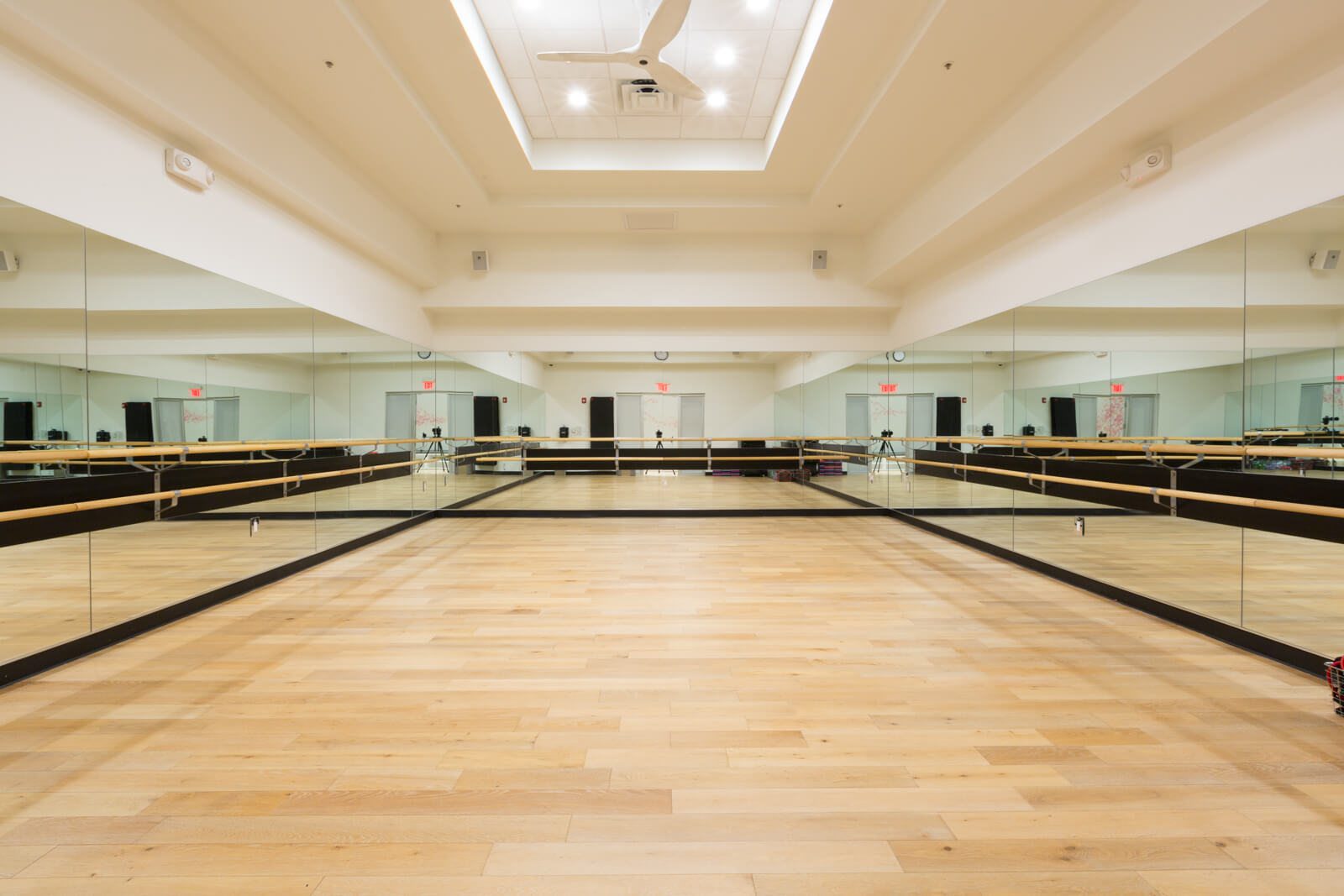 Photos by Droze Photography and courtesy of Complete Home Improvement