Sunset Lounge with mirrored wall panels; interior design by Britto Charette
WHO'S THE FAIREST OF THEM ALL? Why you, of course! And you deserve an interior that is the perfect reflection of you and your personality. At Britto Charette, our team takes pride in finding innovative design ideas and solutions for our clients. One of our designers' favorites? Incorporating mirrored wall panels and stand-alone mirrors of varying shapes and sizes.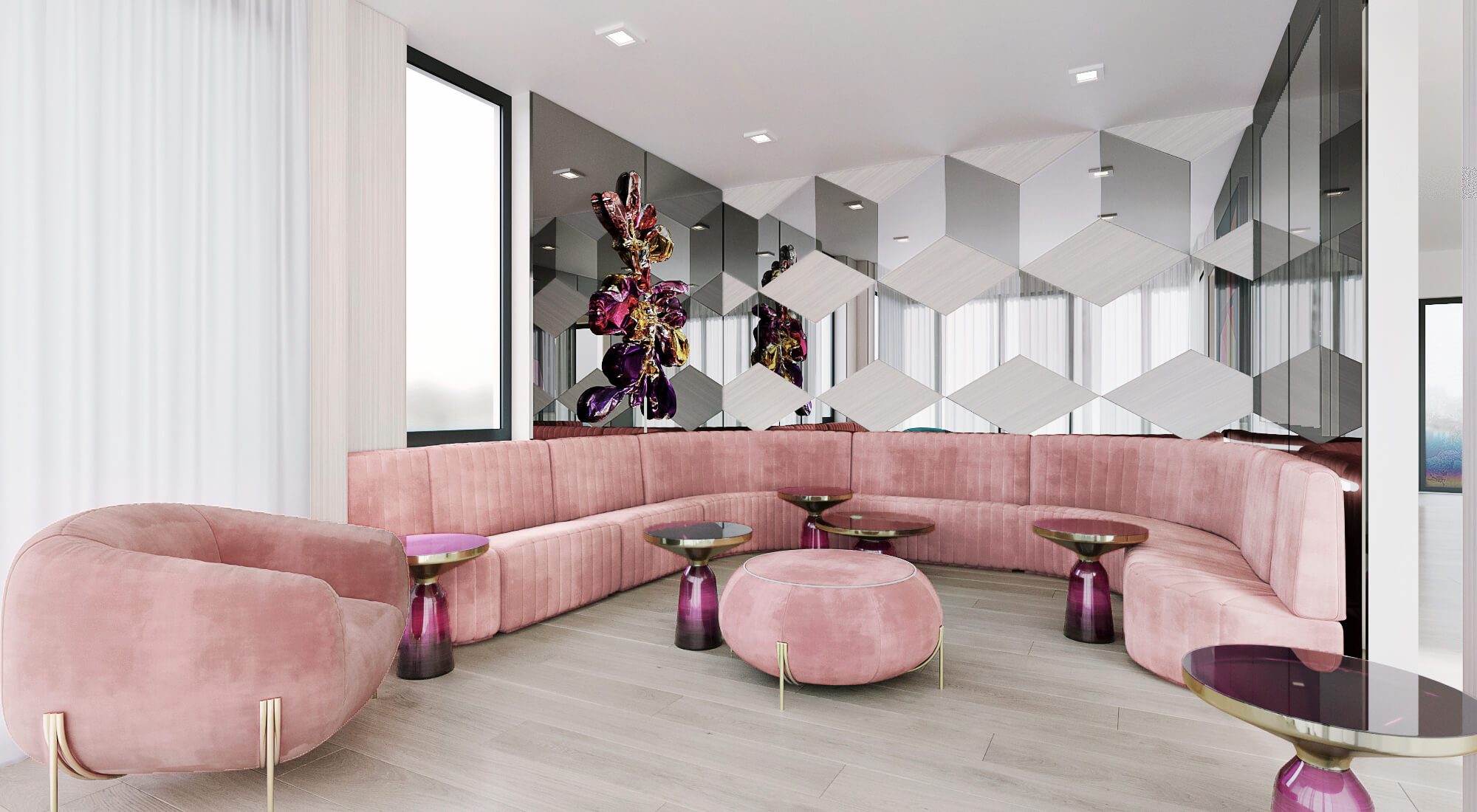 Champagne living room interior design by BRITTO CHARETTE
The addition of mirrored walls captures light and reflects it—especially important in northern and colder climes. It's also a great way to make spaces appear larger and to expand gorgeous views. Mirrors also add depth when used in shelving units. We love their ability to construct clean and modern spaces that aren't reliant on traditional ideas of decoration because the mirrors become their own works of art.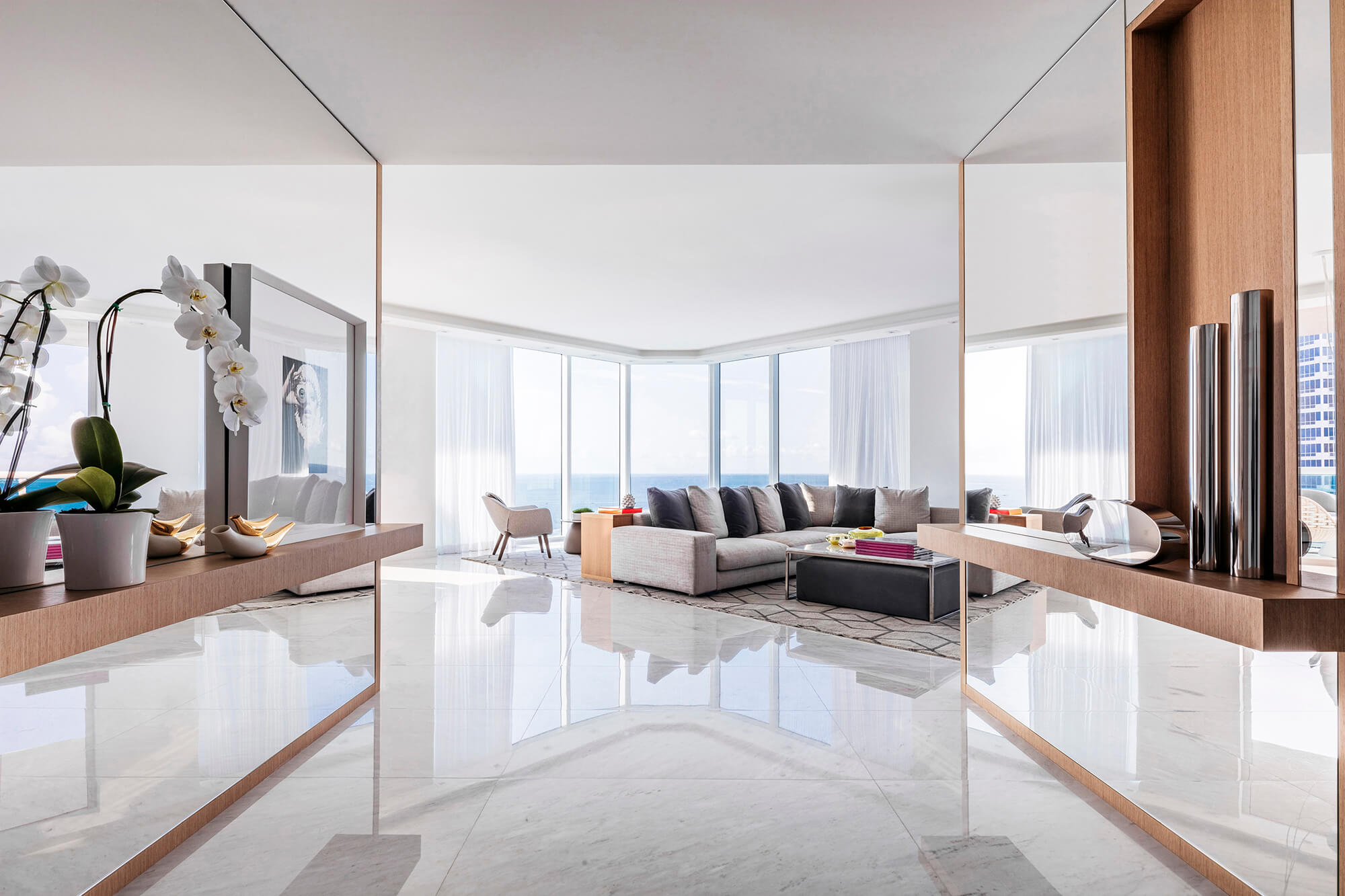 Portofino Tower interior design by Britto Charette; photo by Kris Tamburello
Principal Jay Britto has devised a decidedly modern application of mirrors that he uses in our team's designs. "The way I like to apply mirrors is by making them float from the wall rather than attaching them. I leave a space between each panel because I don't want it to look like the 80's and 90's or like a gym wall," says Jay.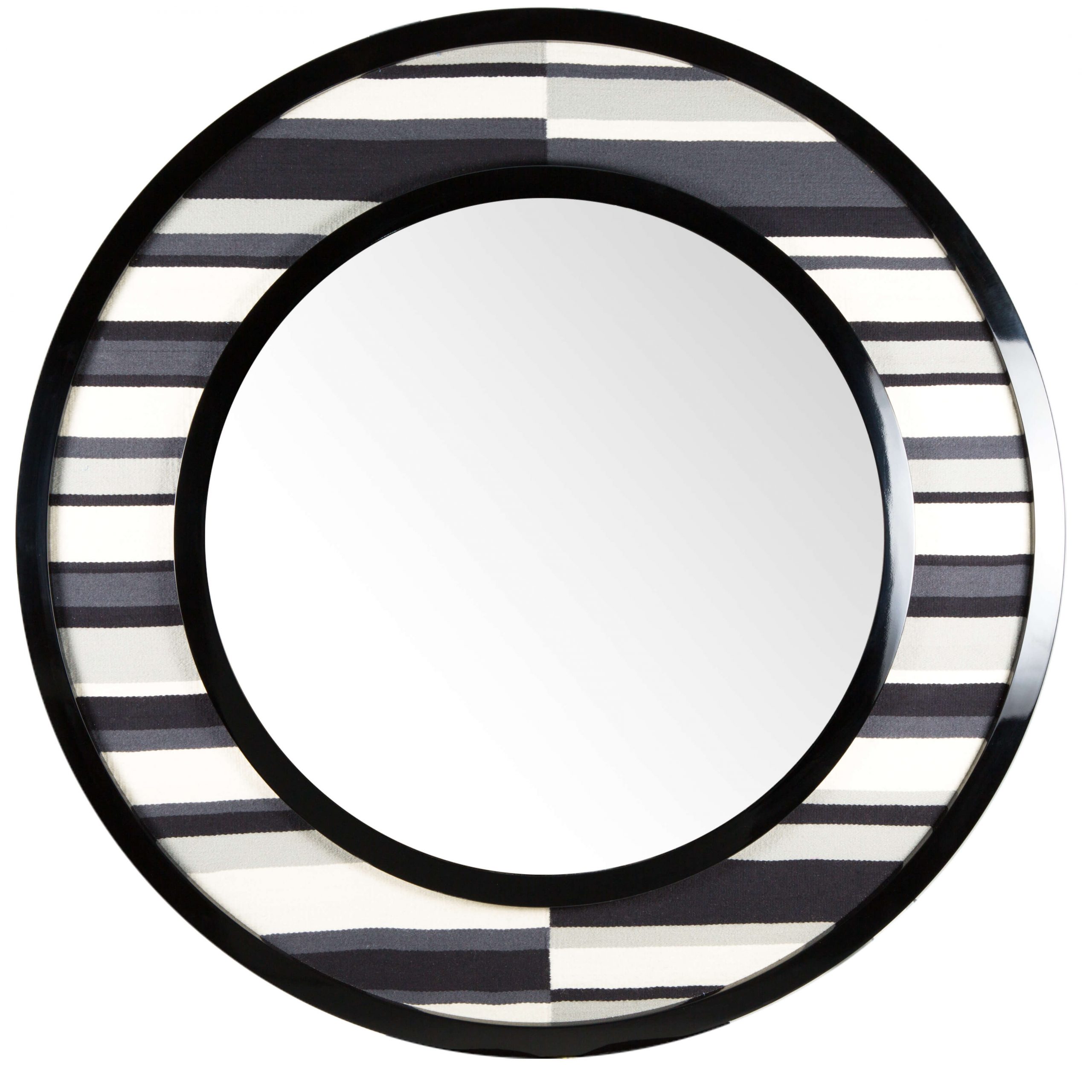 Looking for decorative mirrors? You'll want to catch your own reflection in our team's two modern mirror designs. First up is our WASI Mirror which debuted at Casa Cor Peru and has been featured in international design projects. Comprised of alpaca tapestry, a high gloss lacquer frame, and a bronze mirror (49" in diameter with a 39" mirror insert), it won't just be your gorgeous reflection that keeps you mesmerized. Natural pigmented colors available for the woven alpaca frame. Designed in Miami by our Britto Charette team and handcrafted in Peru.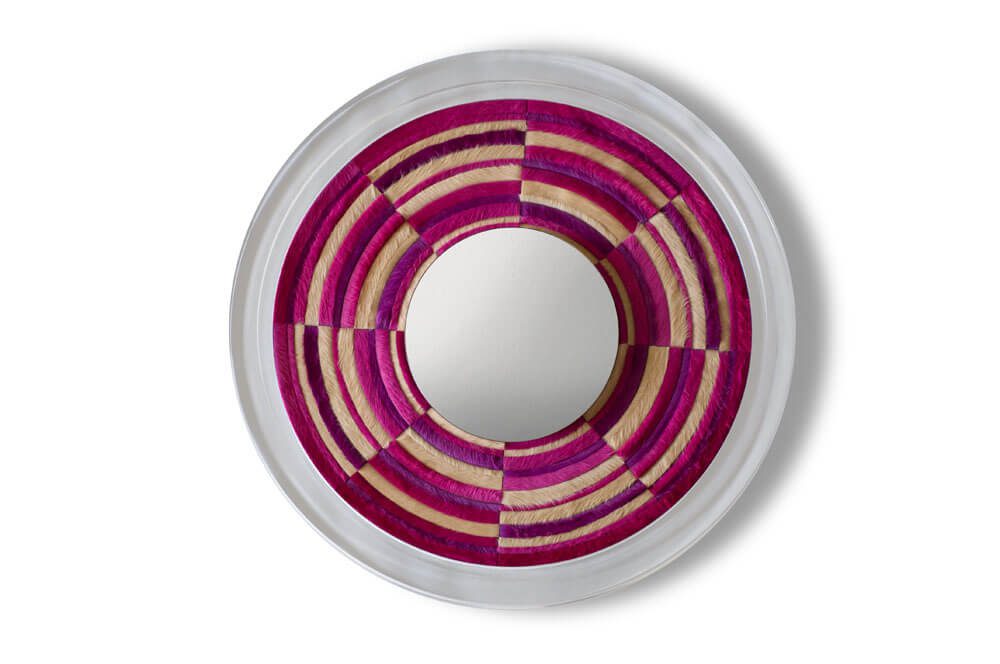 Several years ago, we collaborated with designer Kyle Bunting to design FACETA, a geometry-inspired collection of mirrors, rugs, and stools. The mirrors are available from Kyle Bunting in a variety of colors and sizes with customization available.
Want to learn how you can incorporate mirrors in your own home? Give our team a call. We would be honored to help you with your interior design.
Located in Wynwood, Miami?
We invite you to contact us at our office:
Or you can subscribe to our Newsletter and get design inspiration, global trends, cutting-edge luxuries, and fresh ideas.