Don't miss the Armory Show in NYC this year, March 2 nd – 5 th , at Piers 92 & 94. Artist Jun Kaneko's 63-foot painting installation, Mirage, promises to be a focal point of the event.
We're in awe of the many facets of Kaneko and his work. His career spans an incredible range from ceramics, hand-built sculpture, teaching, and towering installations, to set designs and costumes for three different operas. Based in Omaha, he and his wife have also founded KANEKO, a non-profit dedicated to promoting the creative process.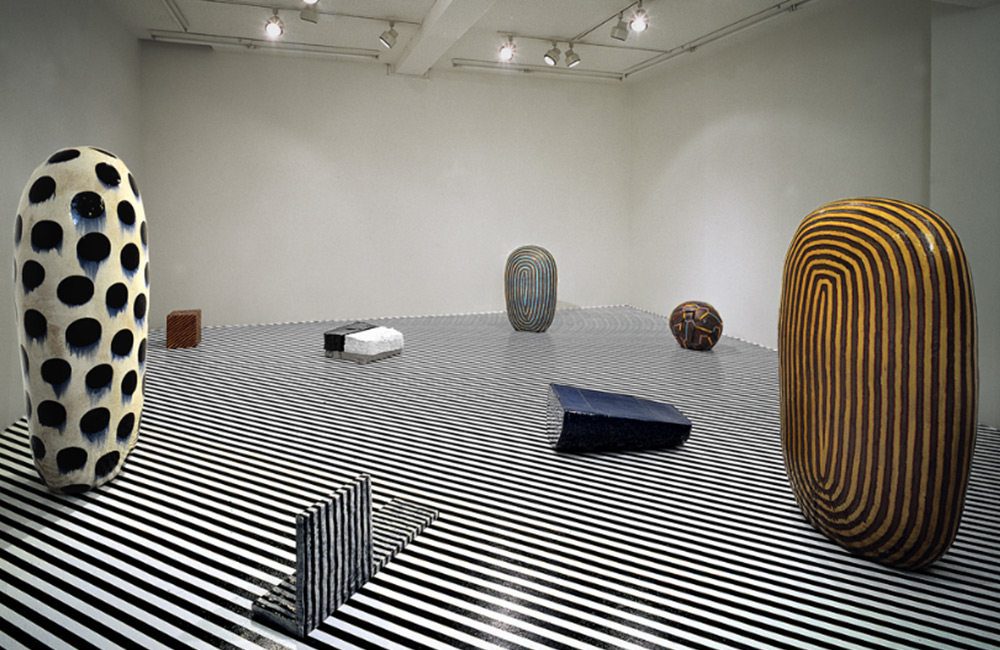 If you're like us, you'll be searching for just the right spot in your home to place one of his pieces. For more information and some gorgeous eye candy, please visit the artist's website: http://www.junkaneko.com or contact David De Boer at Edward Cella. 323.525.0053
If you'll be in NYC, just follow the link to learn more about The Armory Show.