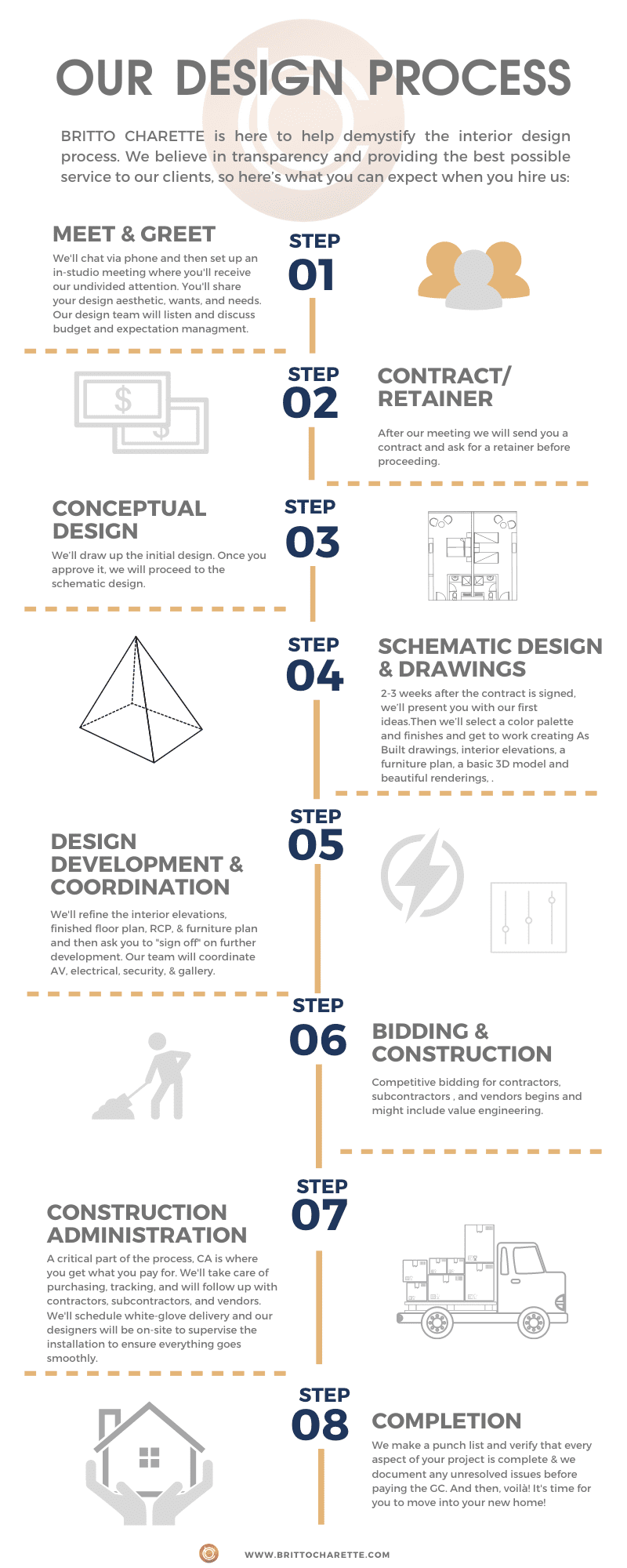 Ready to begin your own interior design project? We would be honored to have you entrust your home to us. Give our design team a call at 305.640.5005 or reach out to us at contact@brittocharette.com.
Located in Wynwood, Miami?
We invite you to contact us at our office:
Or you can subscribe to our Newsletter and get design inspiration, global trends, cutting-edge luxuries, and fresh ideas.