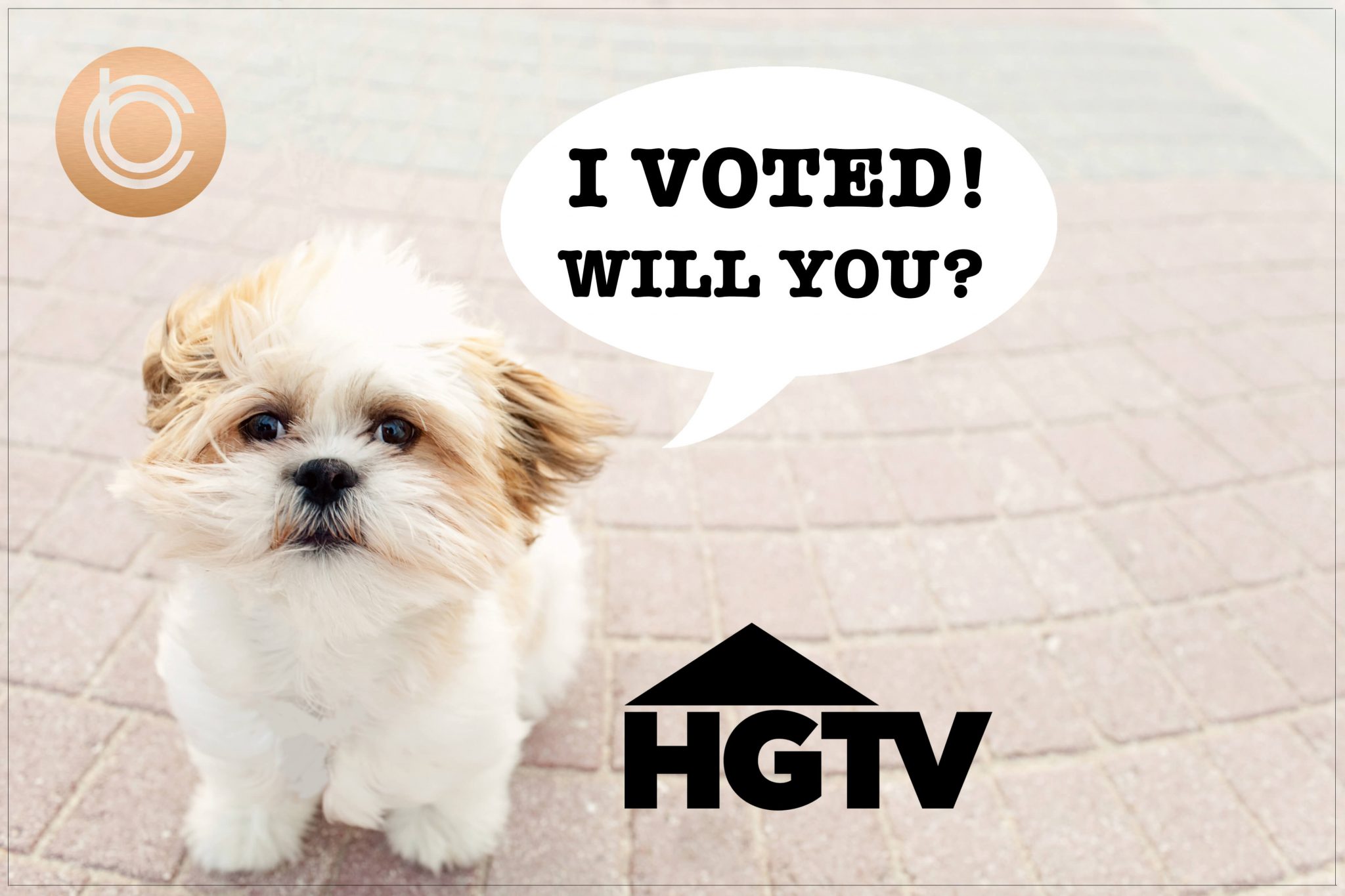 Yep. He's adorable. And he's also great about reminding us to vote every day. We'd love your help to win HGTV's Faces of Design Dramatic Transformation Award. Thank you for your support!
Not quite sure how to navigate the HGTV website?
Here are a few tips:

Step 1: Click on the "VOTE" icon below.
Step 2: Click on BRIGHT CONTEMPORARY APARTMENT.
Step 3: Scroll through the before/after pics of Acadia.
Step 4: Click on "I'm Ready to Vote."
Step 5: Find the photo of Jay and David and click on "Vote."
Thank you for voting. And like we've said before, we hate to be greedy, but the contest ends September 29 th so if you can spare a few minutes each day to vote for us, we'd be so grateful. Cheers!