With palette and paint, British-born artist Grahame Menage travels the world transforming mundane walls, floors, and ceilings into one-of-a-kind works of art for his clients. His murals and sophisticated trompe-l'oeil (the art of painting hyper-realistic imagery intended to "fool the eye") are executed using centuries-old methods to create wall coverings that are oh-so-on-trend.
"Wall art is all the rage right now, with a recent spike of interest in mixed media, which makes me happy as that is what I create in my studio," says Menage. "I like to think that when I paint a room, I'm taking art out of the frames we tend to associate it with."
Menage founded his company in the UK in 1983 and then established a studio in the US in 2005. It is here in Miami where he says he is inspired by the sunsets and soft light that remind him of the south of France—inspiration that has him logging countless miles traveling internationally for his clients who include Ted Turner; John Frieda; Stephanie and Arthur Blank; the Emir of Qatar; movie directors Ridley Scott and Hugh Hudson; MLB player, Jeff Blauser; and the Soniat House Hotel.  Menage's paintings and murals have been featured in numerous national and international publications, including Interiors, 25 Beautiful Homes, Maison Chic, and Country Homes.
The artist leans on his formal training at the Bristol Old Vic Theatre School and his three decades of experience creating scenery for stages and film productions as diverse as the Welsh National Opera, the National Theatre in London, "Gladiator," and "X-Men: First Class" when designing and executing masterpieces for restaurants, hotels, and private homes.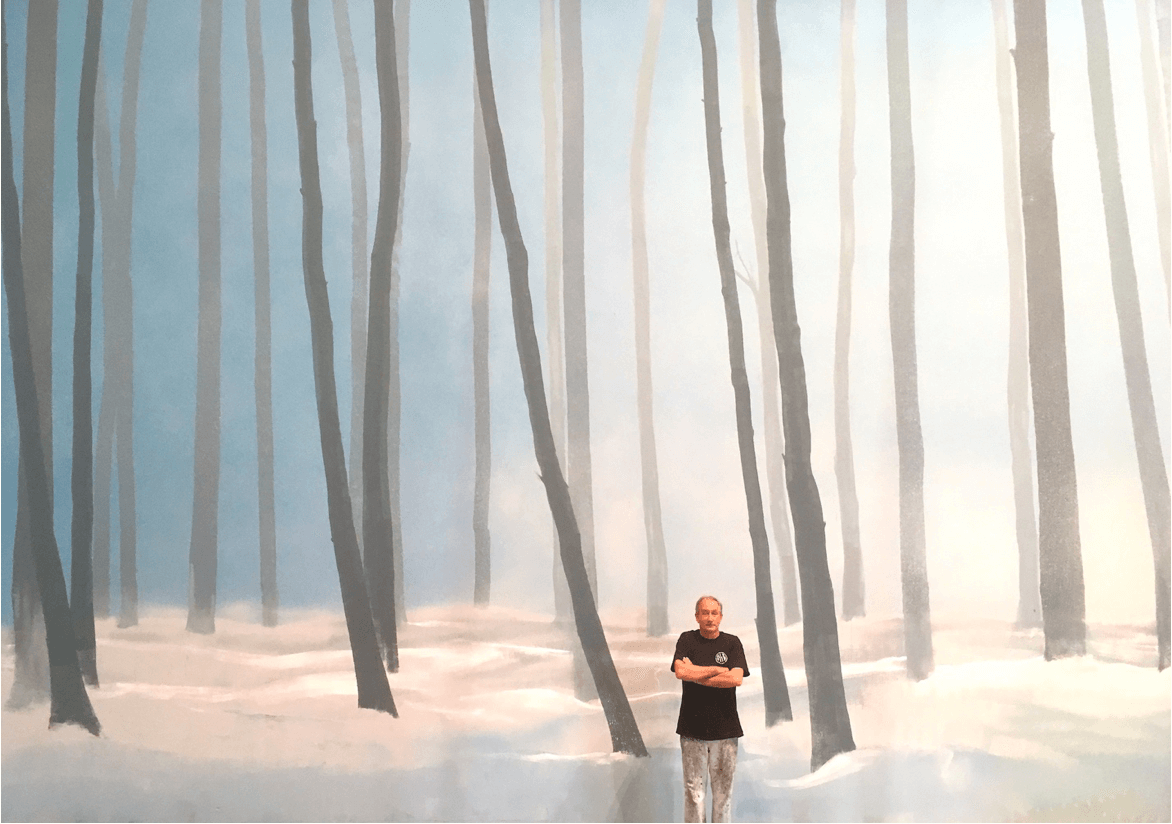 "Constructing environments for theatre and film is about creating illusions – visuals intended to establish a time and place, create a mood, or provoke an emotional response," says Menage. And while painting private spaces with murals or trompe-l'oeil scenes shares these goals, the user experience is quite different. Theatre and film offer passive experiences, in which the audience is distanced by frames and barriers.
"Rooms that I paint are immersive," he says. "They have an energy to them. They are environments you experience through personal interaction. You can touch them. You can examine them in detail or stand back to take in the bigger picture. These are rooms to be lived in, not just looked at."
Artist Grahame Menage shares his mural art
While painting for theatre and film has helped him hone his skills, Menage says the work serves only as a means to an end. "As beautiful and effective and enjoyable to create as the backdrops and matte paintings may be, at the end of the day they are simply props within a larger work. When the production ends, the canvases are rolled up, and the flats are primed for the next use."
It's the permanence of painting in living spaces that appeals to Menage. "Knowing that people are going to appreciate what I've done and preserve it and derive enjoyment from it for years to come – that's enormously satisfying for me as an artist."
Each mural is an extraordinary work of art that is unique to the individual client, with every detail meticulously imagined, right down to the colors and tints Menage mixes to match his clients' furnishings and décor. "Every space presents its own distinctive palette of dimensions, style, and lighting, all factors that influence the final design," says Menage.
Menage's process begins with a "discovery" conversation with his client—a chat that helps him personalize the project. "It becomes a reflection of their individuality, just as the choices they make in the antiques they collect or the paintings they buy express something about who they are," says Menage.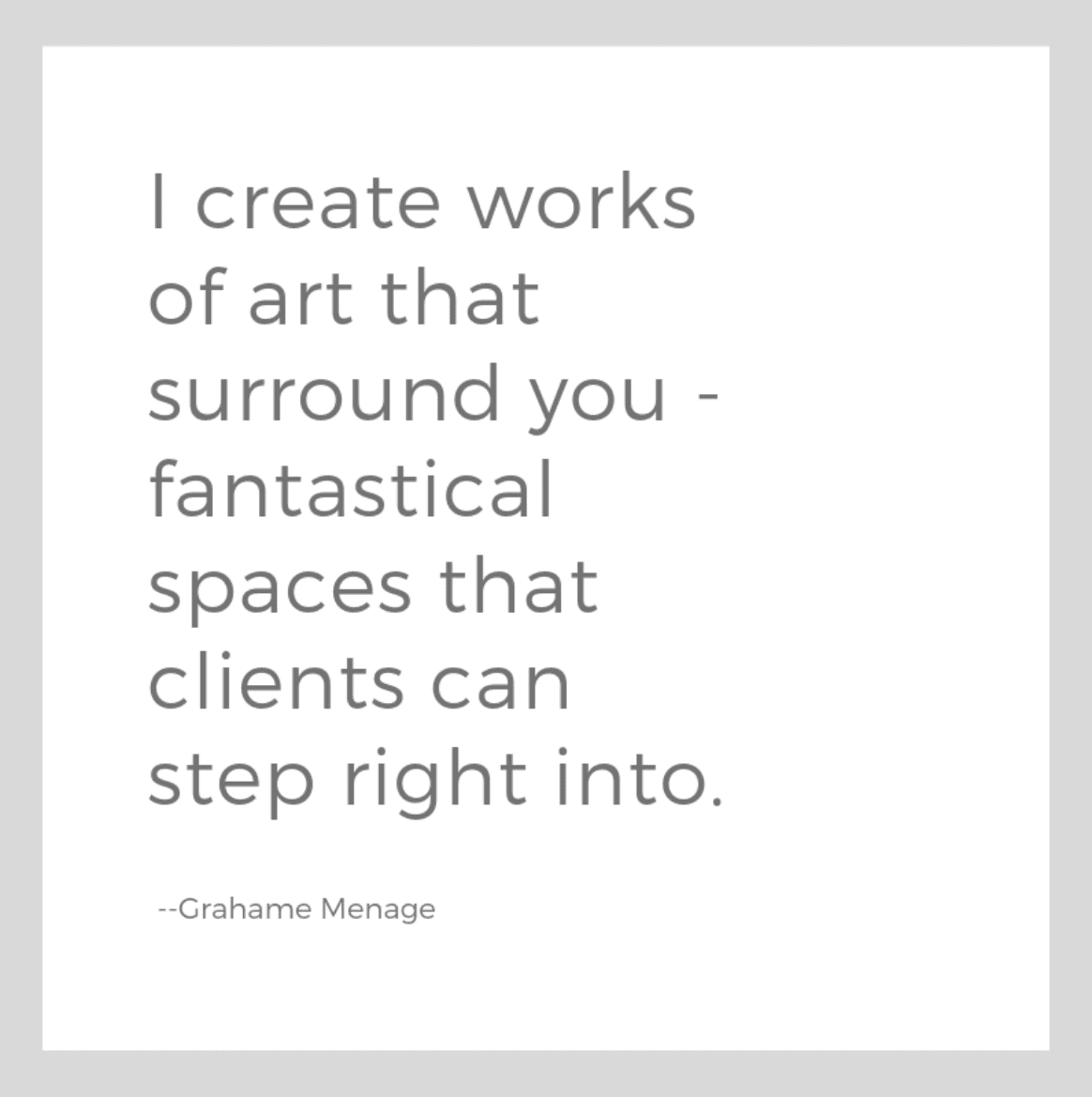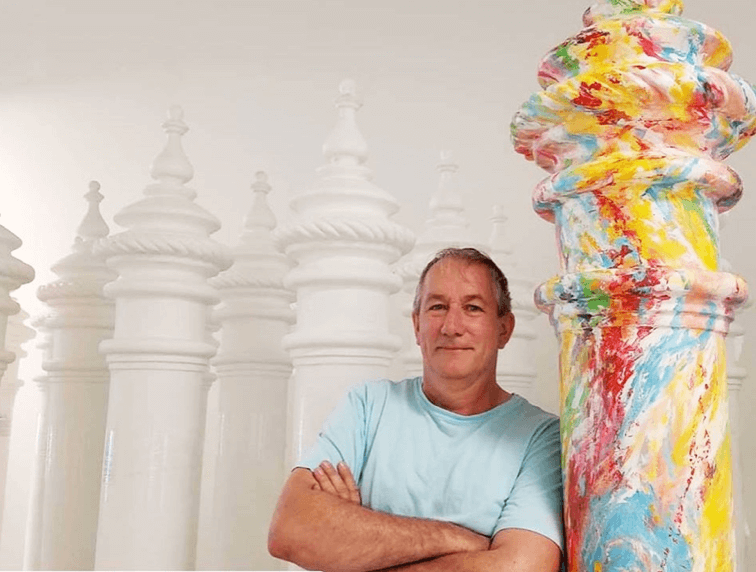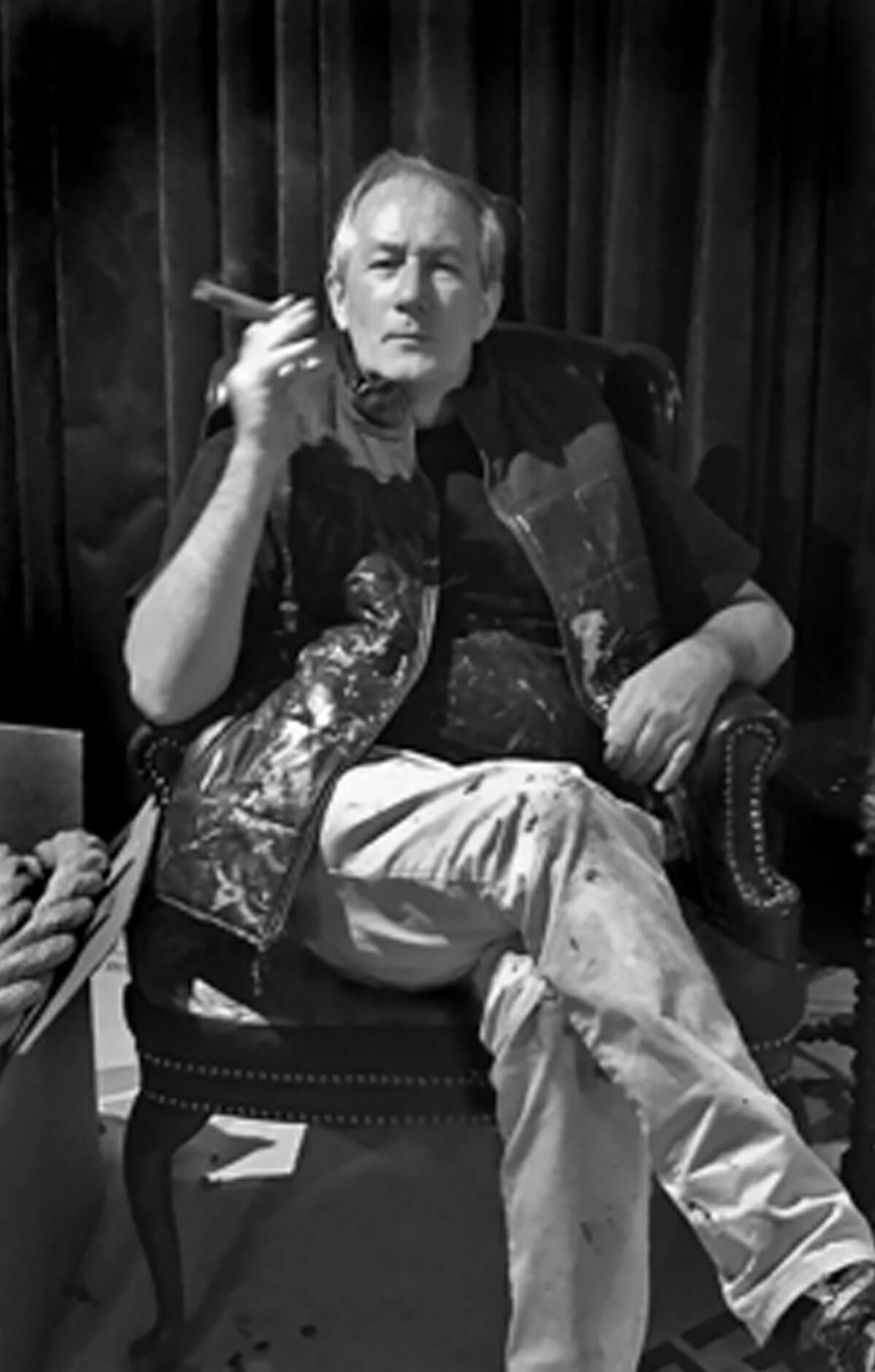 At the heart of his work is the artist's desire to communicate a sense of wonder. "I want everyone to have an experience of joy when looking at my art," says Menage. Need a little joy in your life? Take a peek at Menage's website and social media platforms:
Located in Wynwood, Miami?
We invite you to contact us at our office:
Or you can subscribe to our Newsletter and get design inspiration, global trends, cutting-edge luxuries, and fresh ideas.