Think you've seen all there is to see with leather? Think again. One of our favorite Italian leather companies, Pinetti, has wowed us with home accessories that we think you'll love.
Founded in 1983 in Bergamo, Italy, by architect Alberto Pinetti and his wife, Ezia, Pinetti has earned the reputation of excellence in leather craft. The brand works with well-known yacht companies, five-star hotels (Armani, Burj al Arab, Park Hyatt), and Michelin-starred restaurants.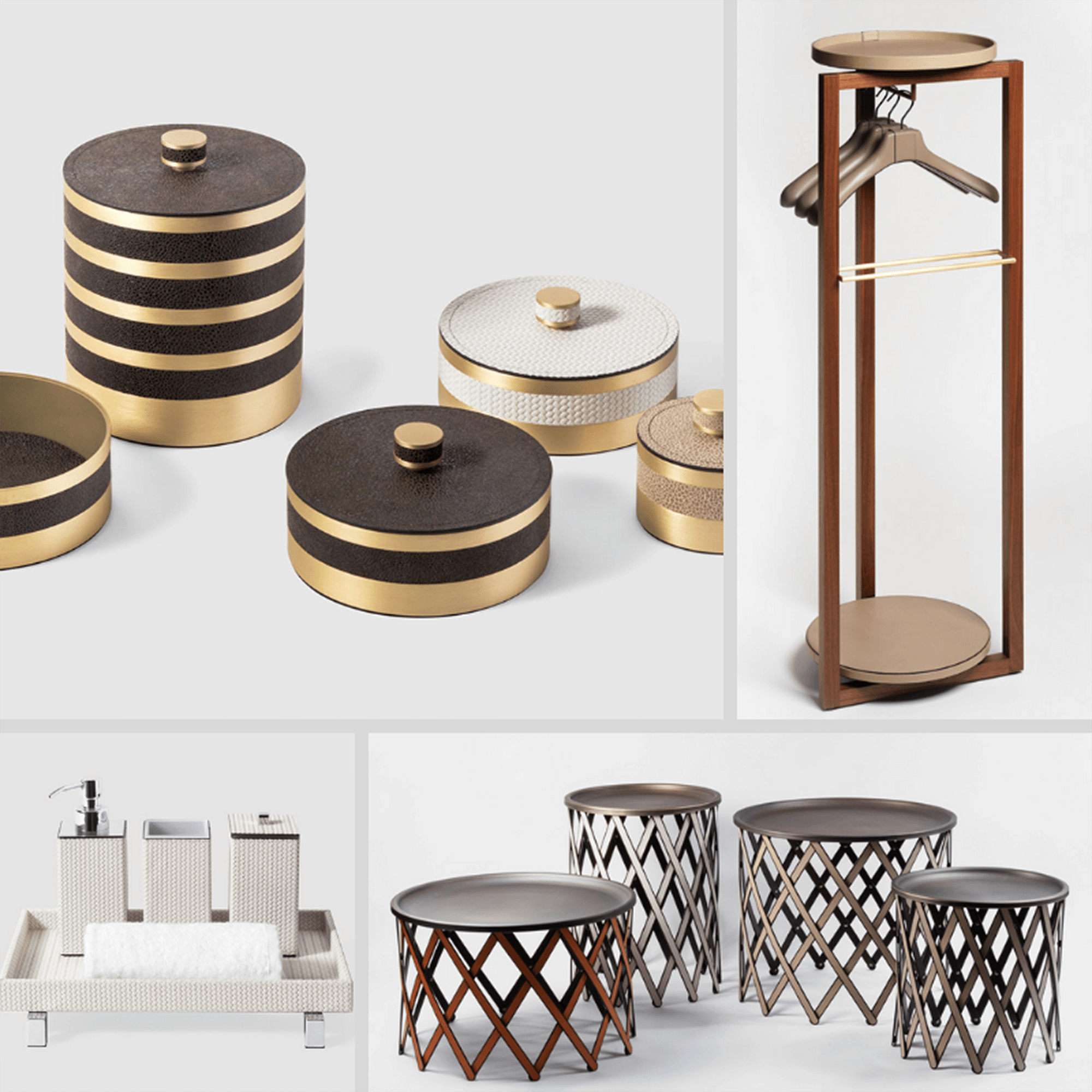 Winner of 2011 Wallpaper Design Award with Lettera (a sleek office desk set reinterpreted from an antique 19th century lap desk) and the 2011 Design Plus Award with their digital diary, Quattrogiga, Pinetti brings tailored leather excellence to clients around the world.
But what really caught our attention at this year's Salone del Mobile was the line of Pinetti games. They're beautifully conceived pieces that elevate the art of play.
"We had the desire to create something exclusive. Something that would be recognizable anywhere in the world. This line in particular has been designed by the Italian designer Antonio Demarco," says Roberto Maffioletti, head of communications for Pinetti.
The game sets marry luxurious leather with elegant materials like walnut, satin- and bronze-finished brass, and alabaster from Volterra.
Connect Four from Pinetti
Pinetti prides itself on its attention to detail and precision of production. "It's what, to this day, is most appreciated about our creations all over the world and is what separates us from our competition," says Maffioletti.
The line extends to outdoor games, too. Our team is head-over-heels for this expertly sculpted lawn bowling set.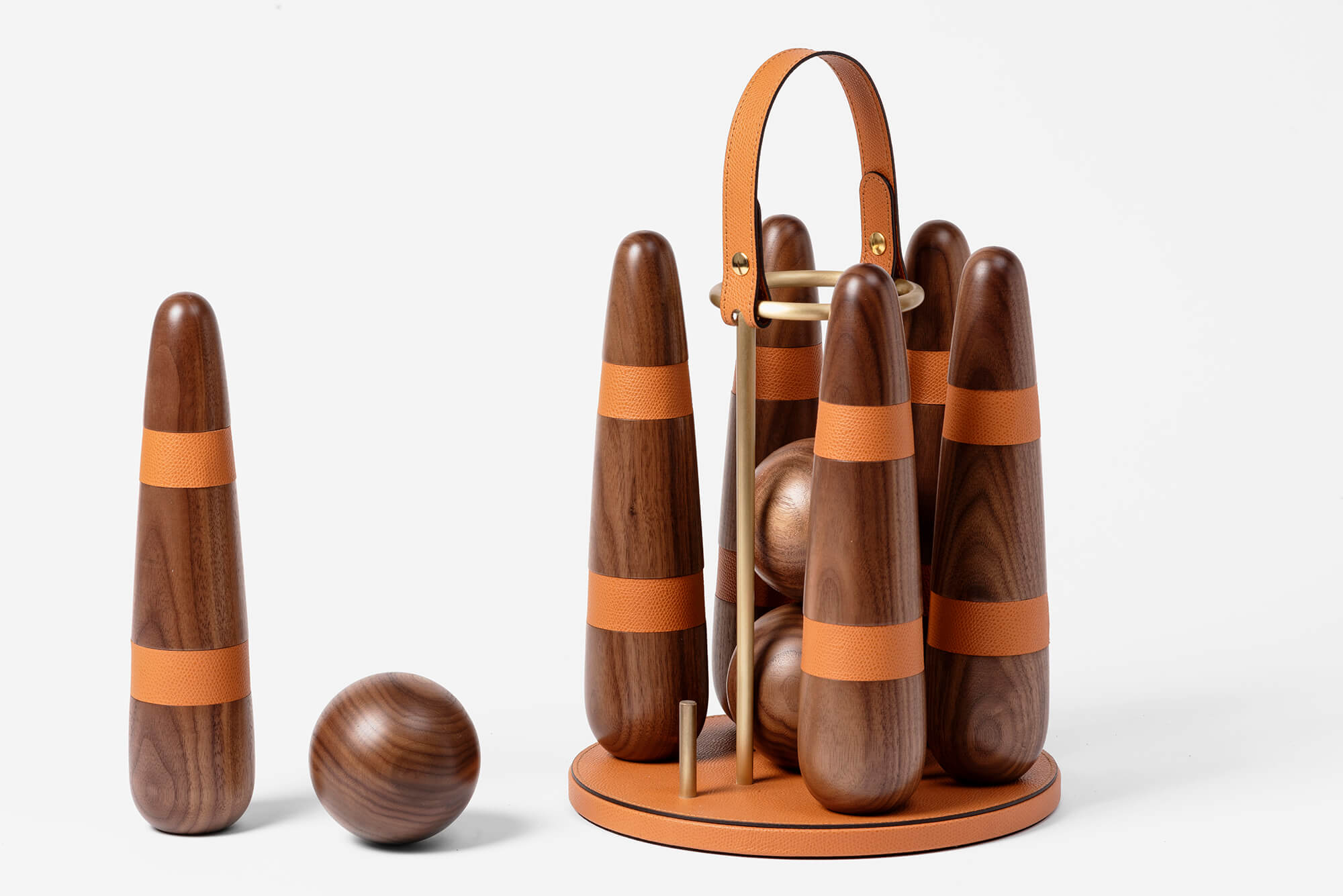 We think the sophisticated games are a perfect housewarming gift. And with Father's Day right around the corner, it's a great bit of luxury to give Dad—and a thoughtful way to spend time together.
And just in case you're wondering…at this time, we don't accept any payment for the products we highlight or feature. No paid advertising. No pay-per-click.
Located in Wynwood, Miami?
We invite you to contact us at our office:
Or you can subscribe to our Newsletter and get design inspiration, global trends, cutting-edge luxuries, and fresh ideas.