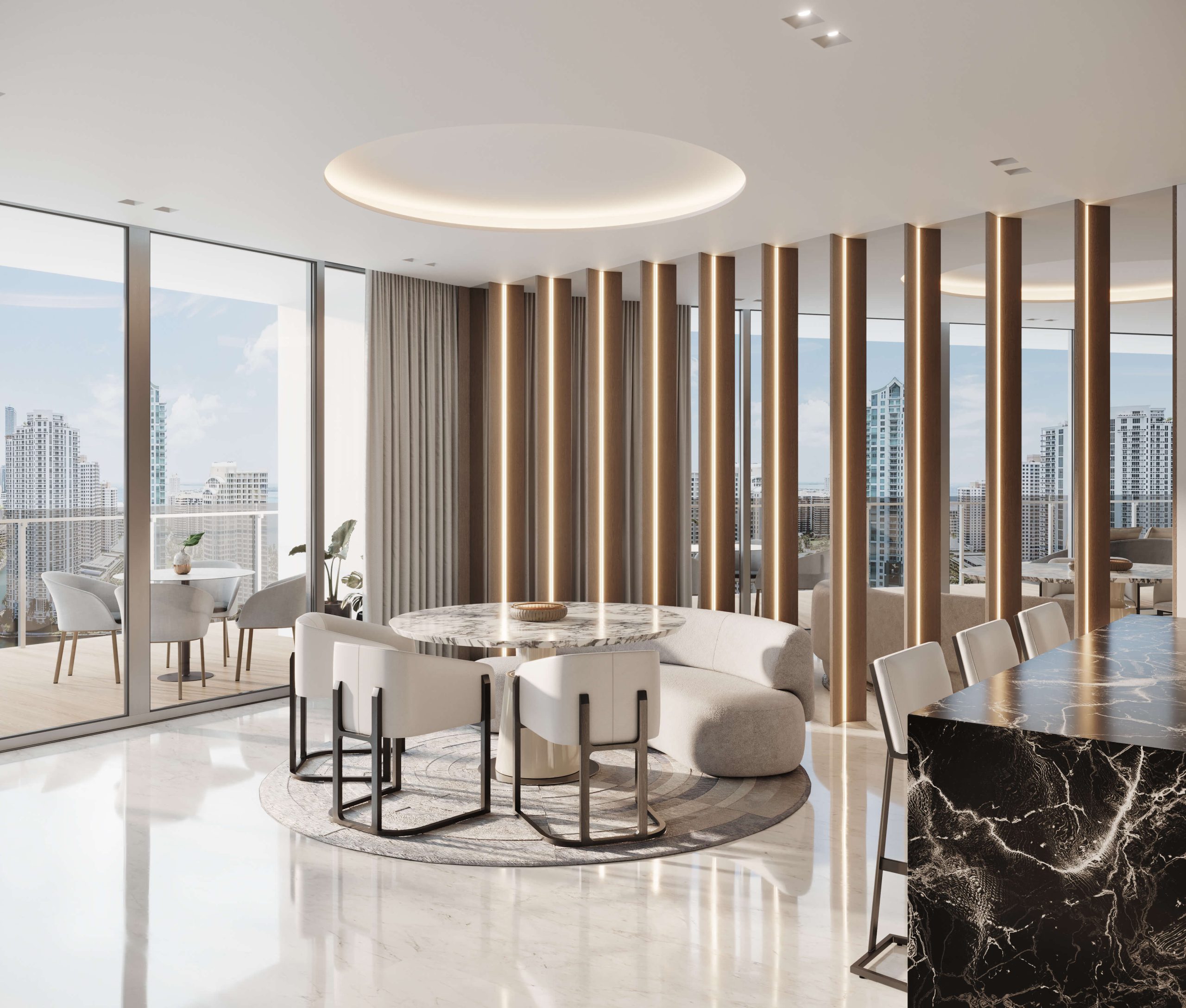 ASTON MARTIN Dining Room by Britto Charette
ASTON MARTIN ELEGANCE
Located on Miami's Biscayne Boulevard, the 66-story Aston Martin building is a study in elegant living. State-of-the-art amenities and a marina compete for attention with the stunning views of the Miami skyline and Biscayne Bay. It's a beautiful building, and we're happy to share that several of our interior designs are underway at this coveted address.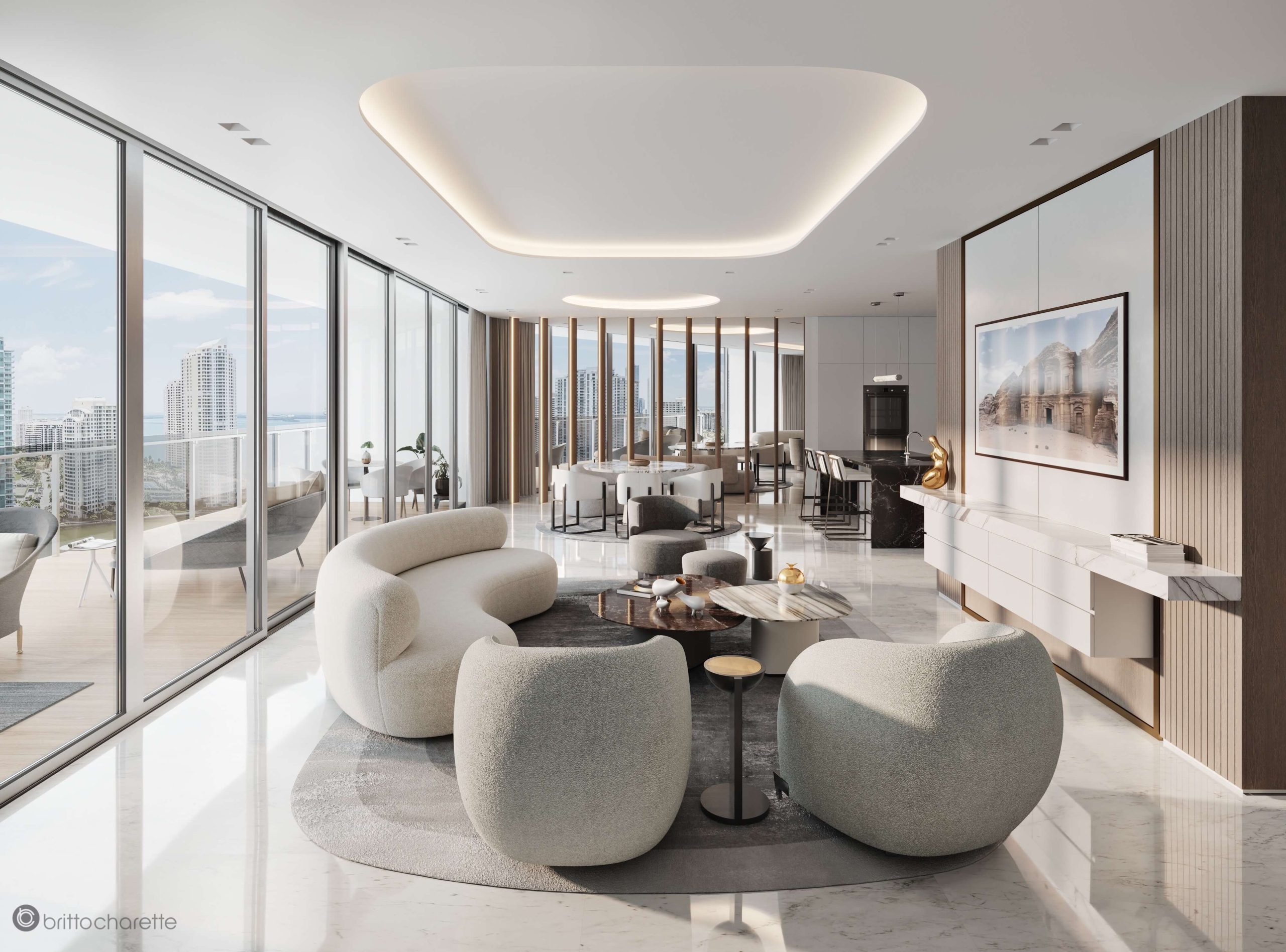 ASTON MARTIN Living Room by Britto Charette
Our team is busy creating modern and sophisticated interiors for our clients—spaces that will complement the building's architecture and each unit's dramatic views.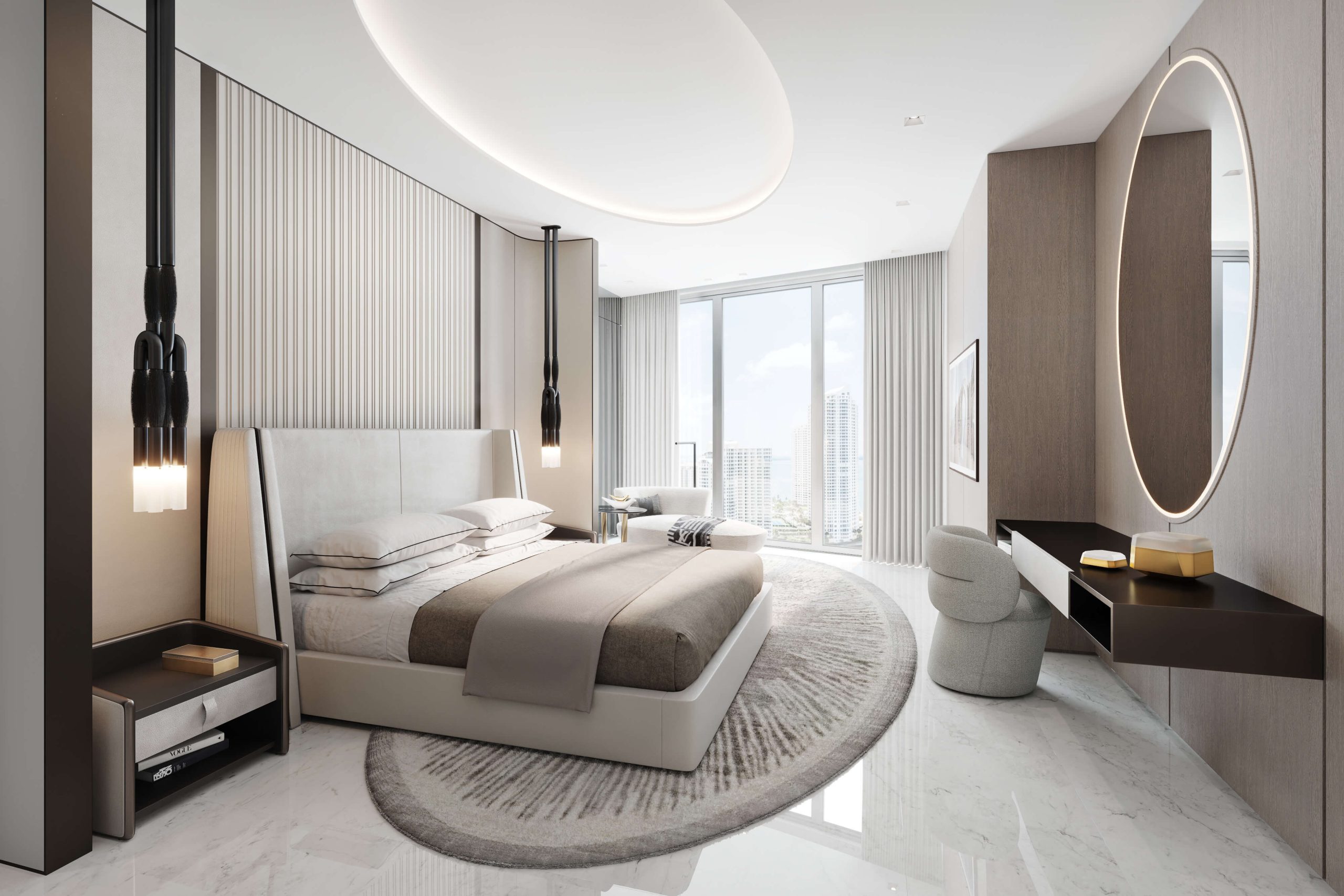 ASTON MARTIN Bedroom Suite by Britto Charette
HOW TO WORK WITH US
Interested in having our team create an inspiring interior for you? Whether you have a unit at the Aston Martin, in one of South Florida's other magnificent towers or neighborhoods, or you need interior design services at address anywhere in the world, our team would love to hear from you. We work wherever our clients' projects take us and look forward to learning about your needs.
CLICK HERE to fill out a project information form located on our CONTACT US page. We will review your project details and then we'll contact you for a free consultation.
You can also call us directly at 305.640.5005.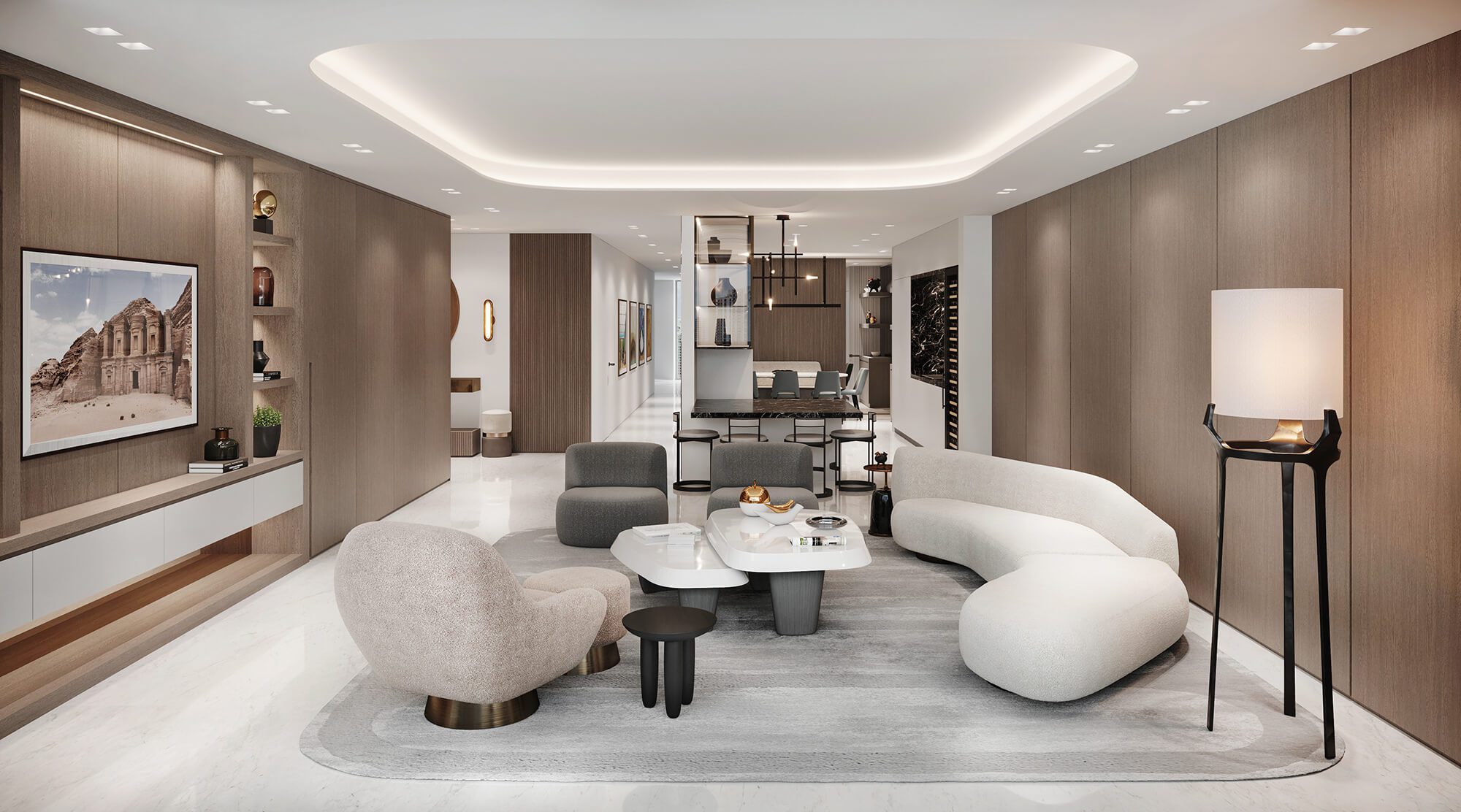 ASTON MARTIN Interior Design by Britto Charette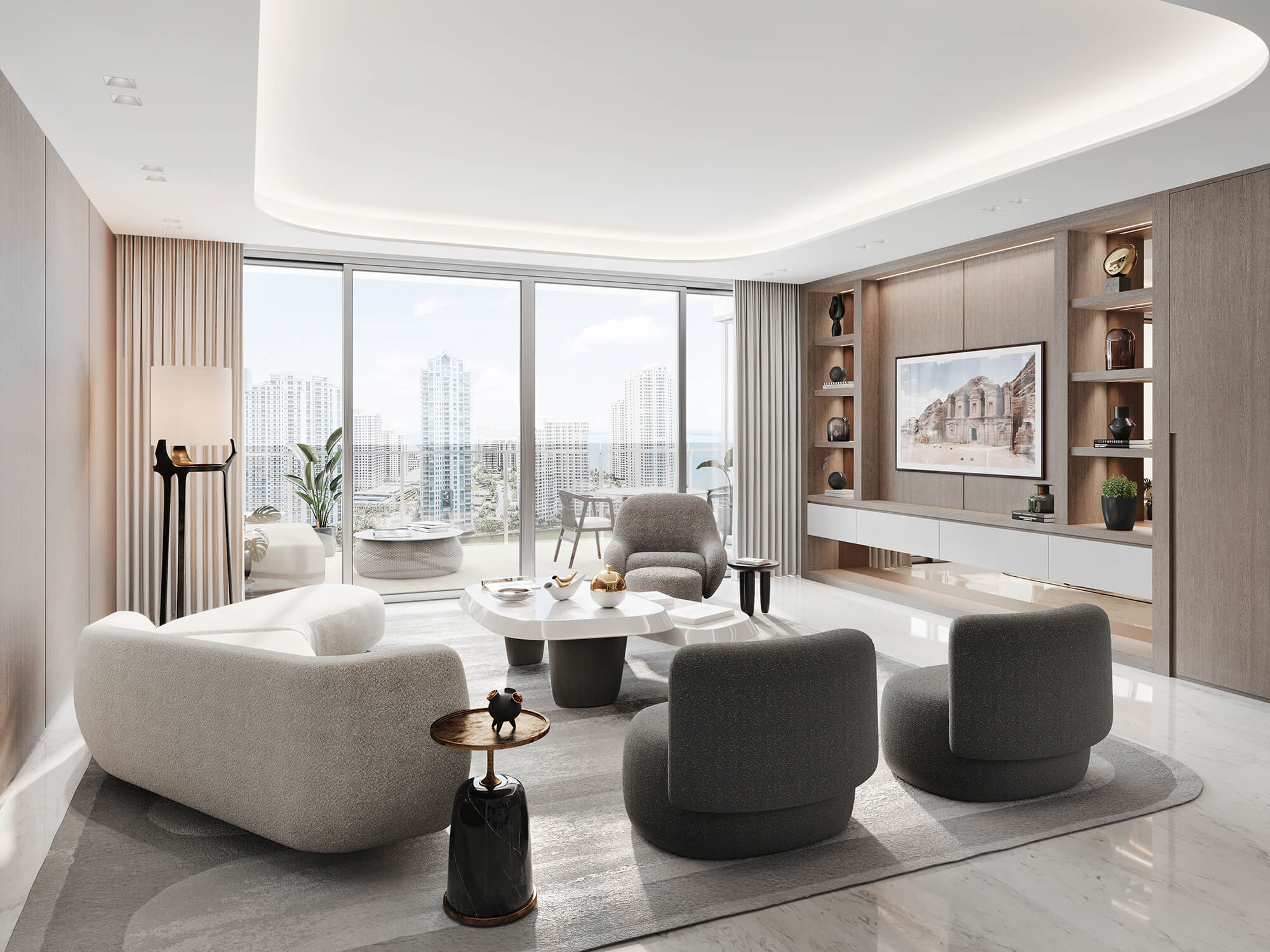 ASTON MARTIN interior design by Britto Charette
ASTON MARTIN Interior Design by Britto Charette
Located in Wynwood, Miami?
We invite you to contact us at our office:
Or you can subscribe to our Newsletter and get design inspiration, global trends, cutting-edge luxuries, and fresh ideas.