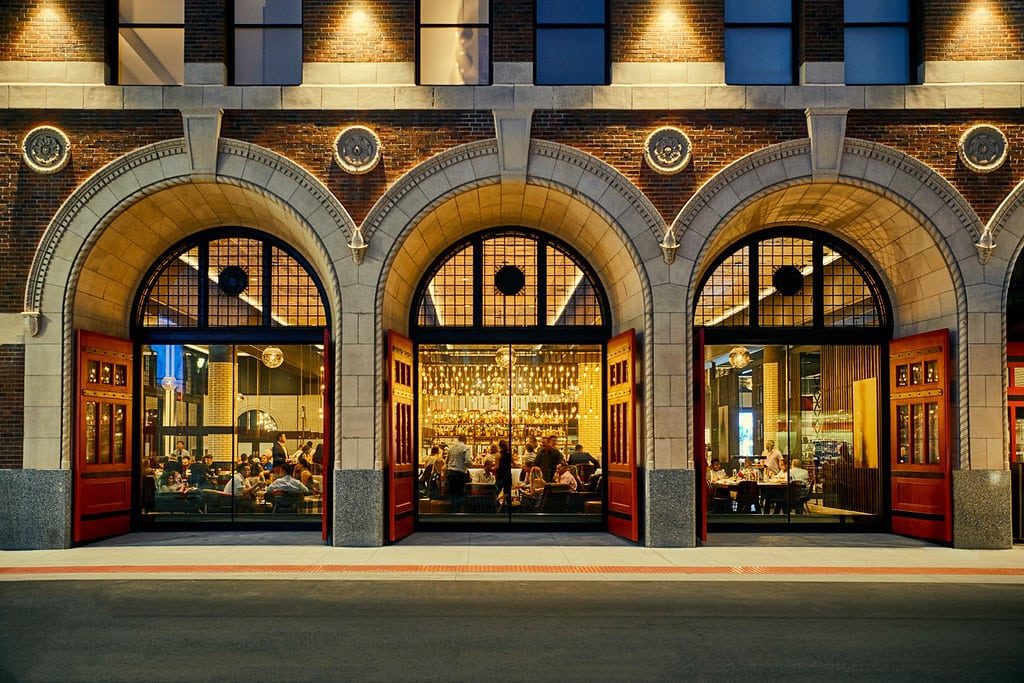 The Foundation Hotel and The Siren Have Started a Design Revolution in the Motor City.
What do a former fire station and a bar with cotton candy-colored walls have in common? They're both part of Detroit's impressive collection of new hotels and a rich source of design inspiration for all of us.
Courtesy of Detroit Foundation Hotel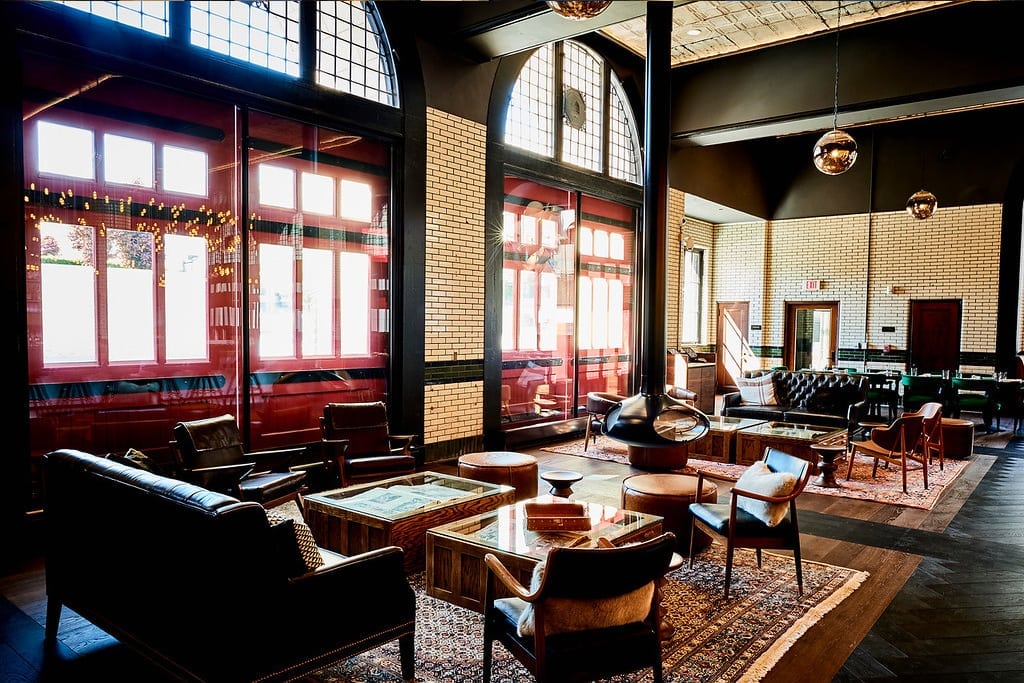 Courtesy of Detroit Foundation Hotel
Designers Jay Britto and David Charette have had the pleasure of staying in Detroit for business in recent months. Hotel interiors play a big role in their travels—serving as inspiration for what to do and, well, what not to do in interior design. The Foundation Hotel and The Siren? They're doing it right.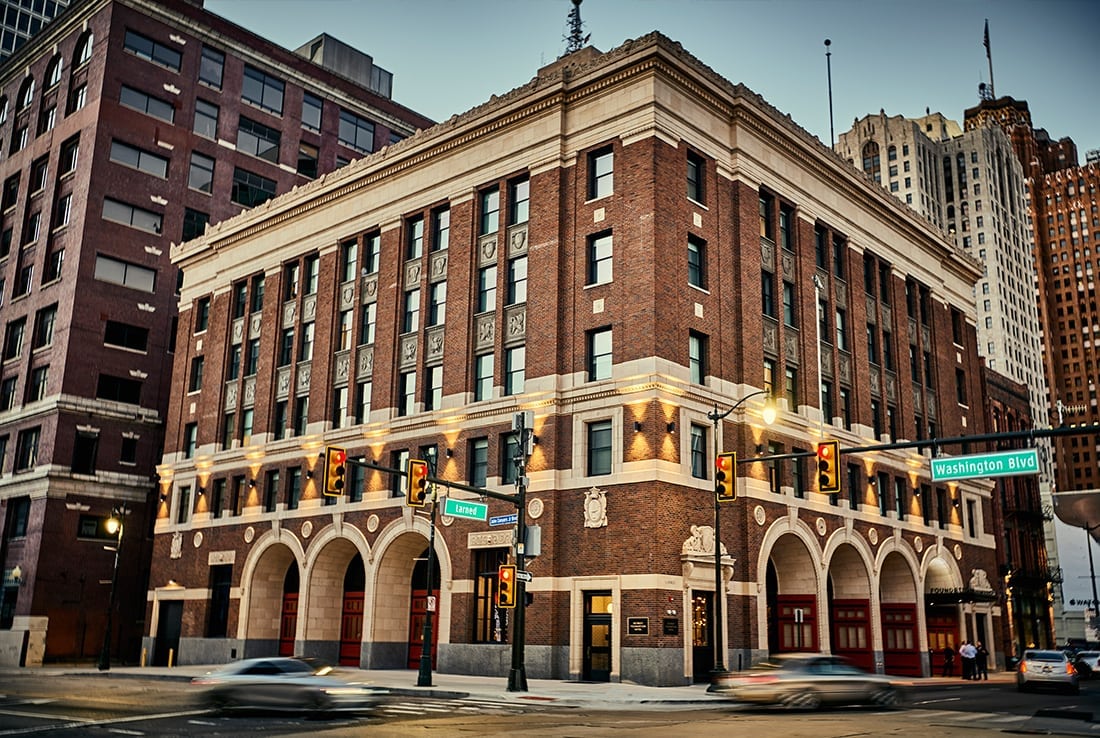 Courtesy of Detroit Foundation Hotel
Neoclassical architecture that was emblematic of progress and prosperity during Detroit's golden era is being refurbed and refashioned with an eye toward preserving the city's beautiful landmarks while sprinting toward the future.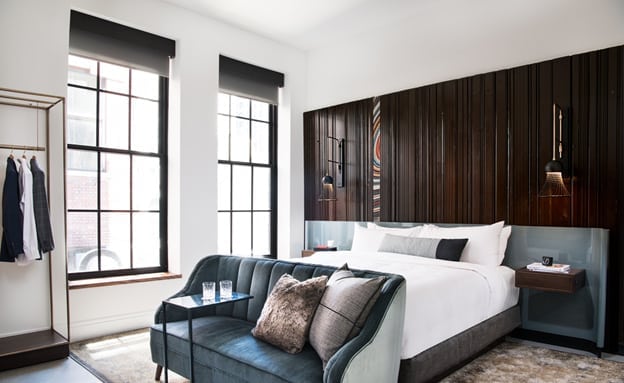 Courtesy of Detroit Foundation Hotel
DETROIT FOUNDATION HOTEL served as the city's main fire station and was in operation in various fire-related capacities until 2012. Under the artful direction of Simeone Deary, the station has been converted into a modern 100-room hotel near the waterfront.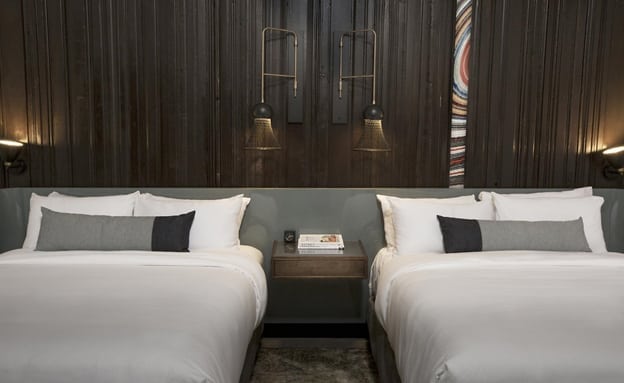 Courtesy of Detroit Foundation Hotel
"I love the designers' nods to Detroit," says David Charette, principal at Britto Charette. "The fordite (aka Motor Agate) accents, reclaimed headboards, wall graphics, and custom furniture all create a story about Detroit. The modern, masculine design is wonderful."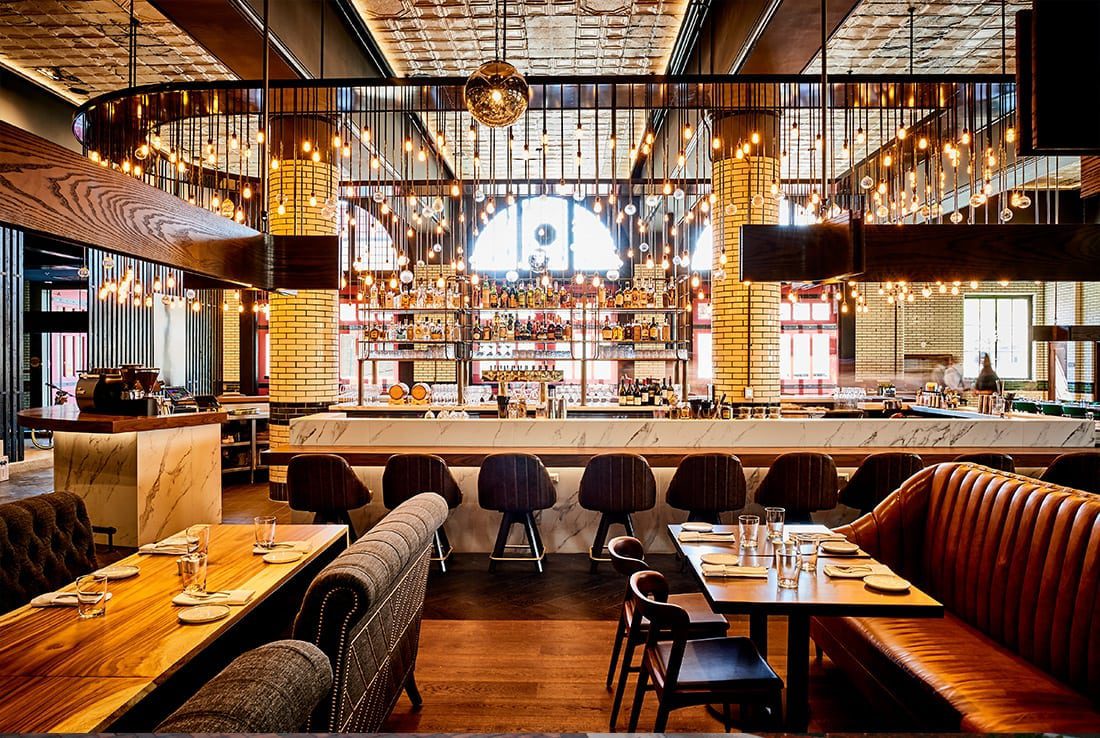 Courtesy of Detroit Foundation Hotel
Principal Jay Britto says the public spaces grabbed his attention. "The designers did a terrific job incorporating elements of the old fire station including the wood paneling and original flooring. In the restaurant, The Apparatus Room, they've repurposed the firetruck bays into gorgeous windows that bring in lots of light and great views of the city."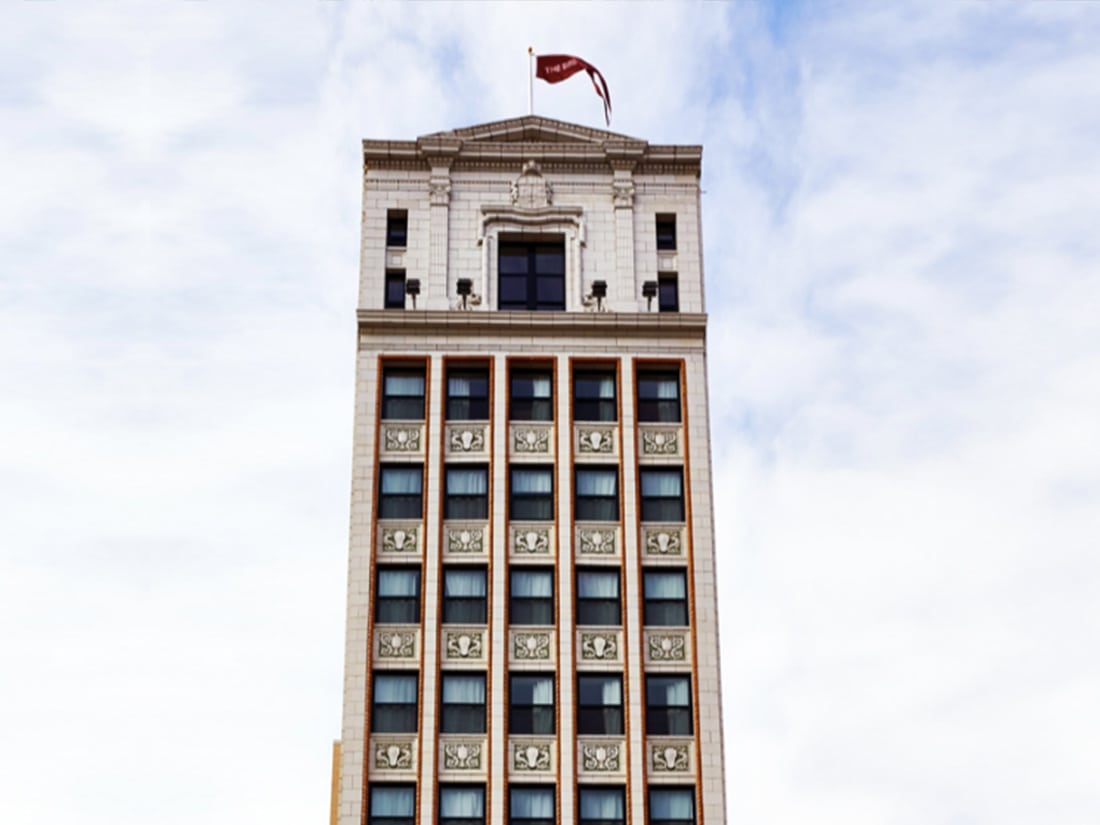 THE SIREN hotel beckons from inside the storied walls of the Wurlitzer Building. Located on Broadway Street, the 14-story showstopper has been completely restored and boasts 106 incredible rooms.
The design team from ASH NYC has blended vintage and custom design elements (like the colorful terrazzo tiles that caught Jay's eye) to achieve a decidedly modern interior that is simultaneously plush and polished.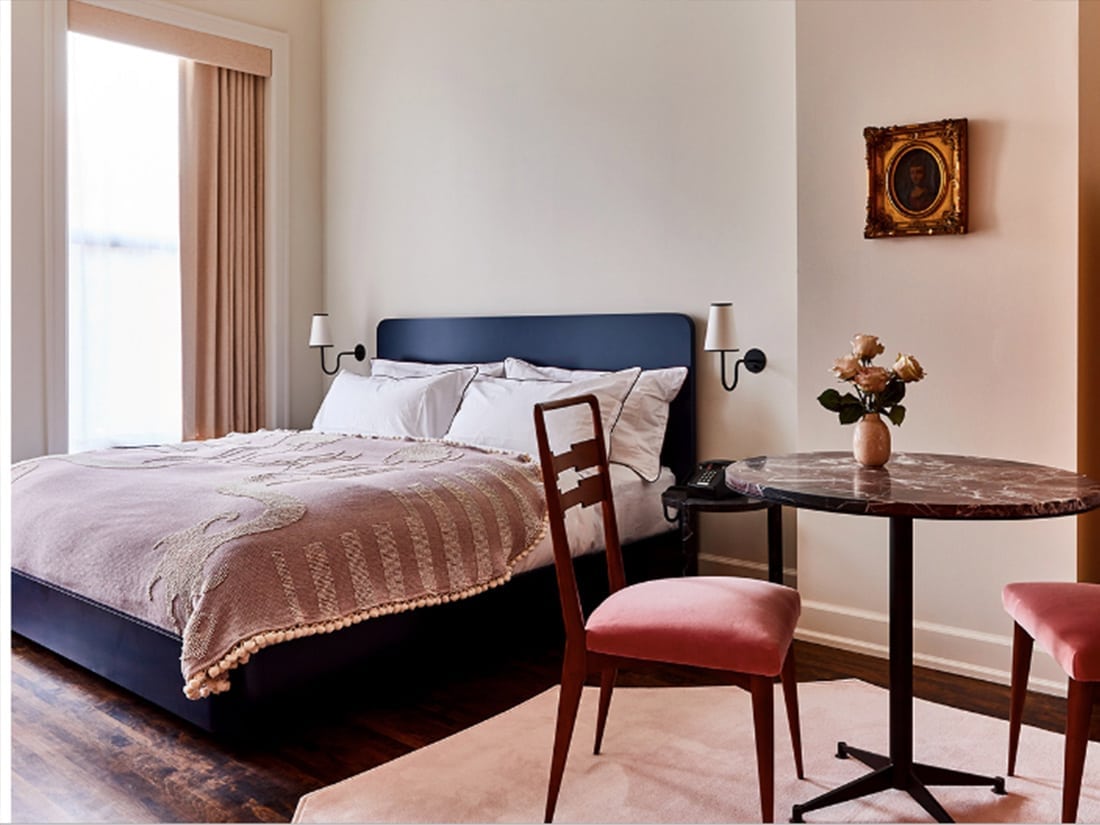 Rooms are equipped with modern amenities and special touches like custom Italian linens and toiletries that are exclusive to the hotel. Work from Detroit photographer Bill Rauhauser is featured in the hotel as well as works by artist Quentin Jones. "I'm so impressed by the way the developers and designers preserved the architecture of the building and then created a new chapter for it. The design is fun and modern," says David Charette.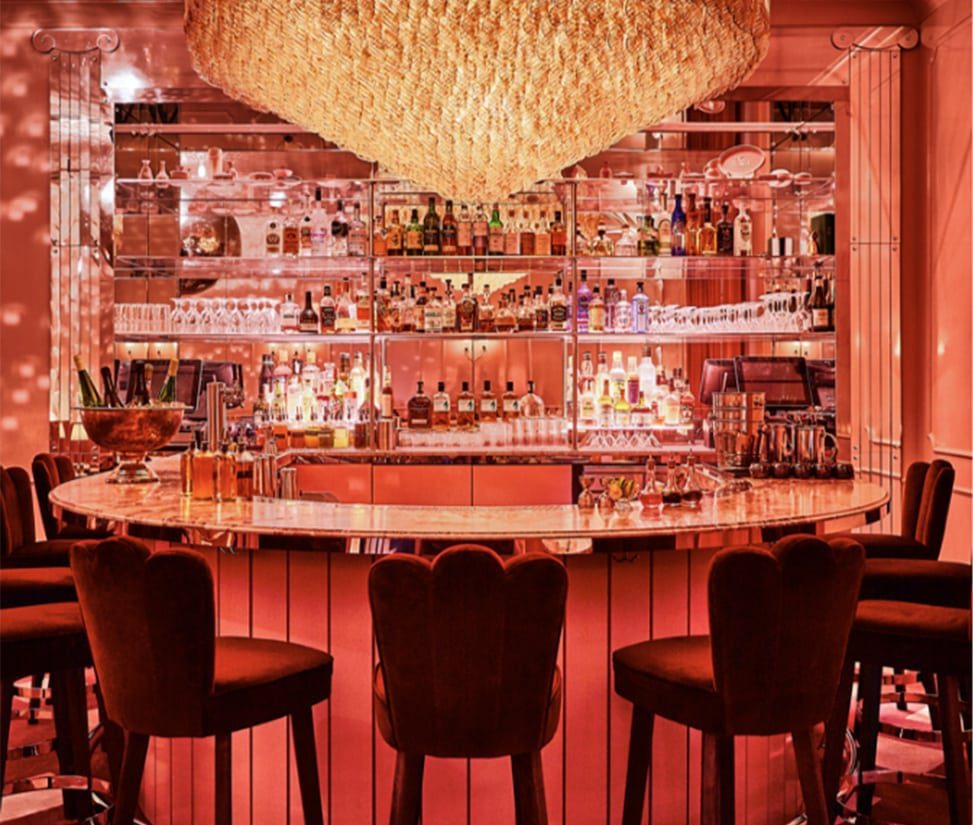 The Candy Bar at The Siren
From the tasting menu at Albena—only 8 guests can be accommodated at the chef's table so reserve in advance—to the in-house coffee bar, Populace Coffee, THE SIREN has thought about every detail. Want to send flowers? Drop by Pot & Box. Fancy a drink? David suggests the Candy Bar, a super sweet place to kick back with a libation. "It's stunning. The room is dressed in cotton candy pink. It's chic. It's sassy. It's just a perfect place to unwind after a long day at work."
Want to learn more? We thought so.
Watch a short video of the DETROIT FOUNDATION HOTEL here. You can also follow them on INSTAGRAM and FACEBOOK.
You can also find great information about THE SIREN and the famous Wurlitzer Building here. And don't forget to follow them on social media: INSTAGRAM and FACEBOOK.
And just in case you're wondering…we don't accept any kind of payment for the products we highlight or feature on our blog. No paid advertising, no pay-per-click. Just our design team's honest sharing of what we love.
Located in Wynwood, Miami?
We invite you to contact us at our office:
Or you can subscribe to our Newsletter and get design inspiration, global trends, cutting-edge luxuries, and fresh ideas.