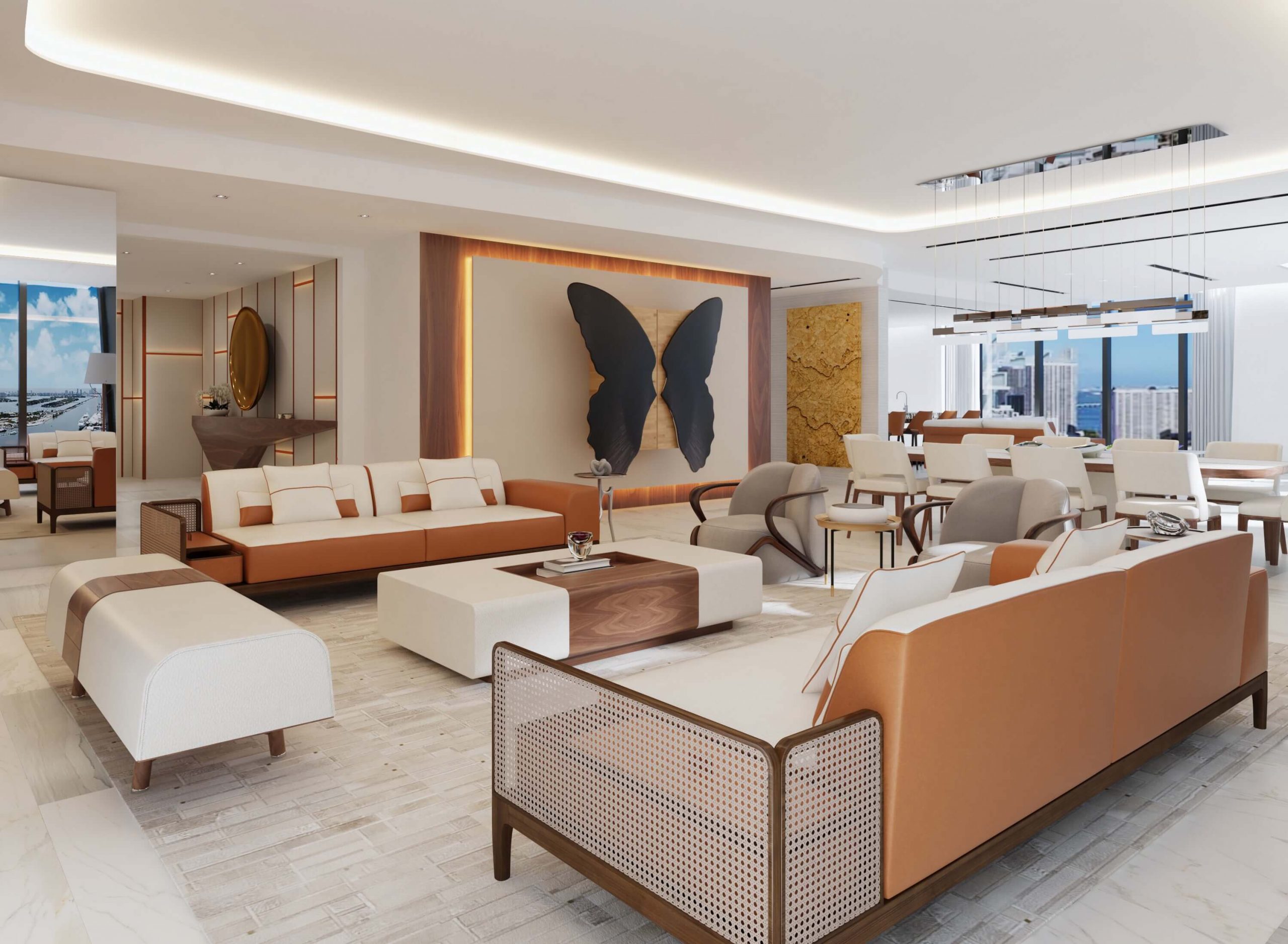 1000 MUSEUM great room design by Britto Charette
We adore the work and sheer genius of the late Zaha Hadid so that's why we're pinching ourselves—thinking we must be dreaming—because we're in the midst of completing not one but two residences in 1000 Museum, a building that achieved iconic status before it was even completed.
Our clients are an extraordinary family and we have been fortunate to work with them for several years on multiple residences within greater Miami. Above is a rendering of what their finished great room will look like. Doesn't it make you want to move right in? Us, too.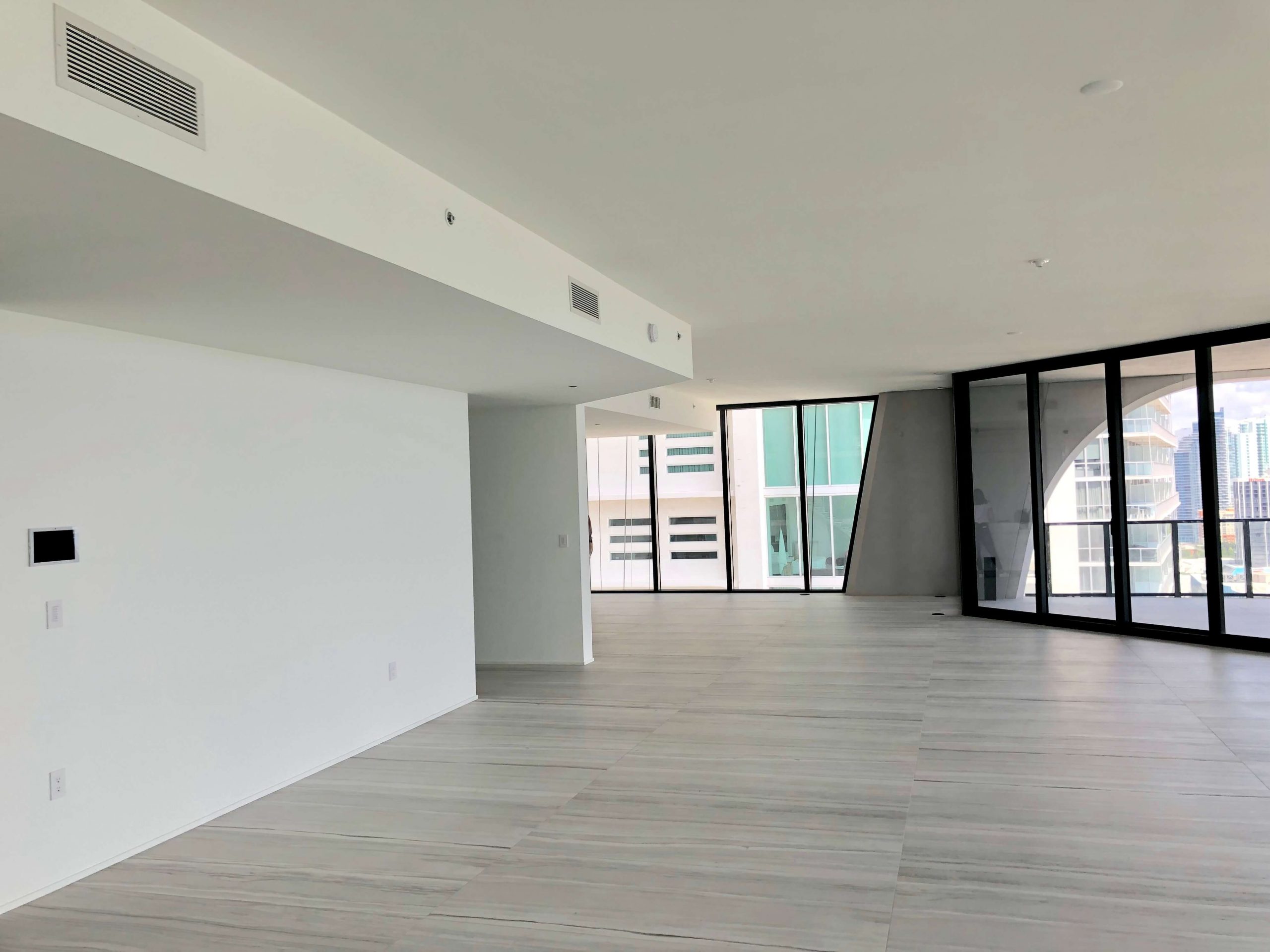 1000 MUSEUM great room "before" Britto Charette began the design process
Our design process includes providing renderings for our clients so that they receive an accurate representation of what their space will look like once it's completed. To bring the renderings alive, our go-to source, HighQRenders, supplied this interactive 3D video.
Want to learn more? Visit our In Progress page here to see renderings for both of our projects at 1000 Museum (cleverly named 1000 Museum and 1000 Museum II) as well as other designs our team is completing.
Interested in having our team design a one-of-a-kind space for you? Contact us at 305.640.5005 or contact@brittocharette.com. We look forward to hearing from you.
Located in Wynwood, Miami?
We invite you to contact us at our office:
Or you can subscribe to our Newsletter and get design inspiration, global trends, cutting-edge luxuries, and fresh ideas.