Our Britto Charette studio is home to an incredible team of designers—a group of people we are proud to call family. One of our team, Arianna Castro, is a senior designer and project manager who was born and raised in Venezuela. After graduating, she moved to Miami to pursue her Bachelor of Fine Arts degree in Interior Design from Miami International University of Art & Design. Arianna graduated with honors and is currently in the process of earning her licensure. We asked her to share her thoughts on design and education.

BC: Why did you choose a career in interior design?
Arianna: I was always drawn to architecture and interior design, but I wasn't very familiar with interior design as a career since there wasn't a university where I lived in Venezuela offering that major—only one institute offered it and it was too far from my house to be an option.

When I came to the U.S. to learn English before starting a career, I researched many different universities and that's when I discovered the possibility of earning an interior design BFA degree. After reading about the options, I was sure that interior design was the major I wanted because it fit everything I was interested in.
BC: Why was earning a degree in interior design important to you?
Arianna: Earning a degree was always a goal of mine. It gives you recognition and credibility when looking for a job and can put you ahead of someone who does not have a degree.
"For me, having a license is a goal I set when I graduated from MIU. I don't think it defines you as a 'better' designer, but I do believe it gives you more opportunities to explore commercial design."
BC: How has being bilingual helped you in your career?
Arianna: Being bilingual living in Miami is very helpful. It is a great tool for communication with our clients and vendors. Some people feel more comfortable speaking one language than the other. You want to make the other person feel comfortable during the design process, so being able to speak in Spanish with our Spanish-speaking clients helps them feel more at ease and, I believe, more confident in our design abilities.

BC: What advice would you give to women who are pursuing interior design as a profession?
Arianna: Go for it. If you believe in yourself, you should do whatever inspires you. Be creative. But have a unique touch at the time of creating a concept. It will set you apart from your classmates.
BC: What advice would you give to students who are interested in a career in interior design? Is a degree worth the time and expense?
Arianna: I believe an interior design degree is very important and if someone is passionate about interior design it is worth the money and the time. Having the degree helps you really understand the field before jumping into it.

I'm currently working on my licensure. It is challenging trying to balance studying for the exams while working a full-time job. But in the end, I know it will all be worth it.
BC: Have you faced any challenges as an interior designer?
Arianna: I've been lucky to work with amazing people and don't believe I've faced any challenges by being a woman. I have encountered challenges because of my age—being young and not having those "years of experience" that other people have. So, I have to prove that sometimes age does not define you, but your capabilities do.
I've been mentored by great male designers. I believe my passion for design and my work ethic are the main components that have positively influenced my career.

BC: What was the best design solution you provided to a client?
Arianna: This changes from client to client. Creating a functional yet sophisticated space is always the goal.

BC: What technology/programs do you use most often and what tech makes your job easier?
Arianna: I recommend becoming proficient in AutoCAD and Photoshop. I also love using Revit, even if I don't use it on a regular basis. I think it's one of the most complete programs where you can design in 2D and 3D.
BC: What is the most exciting trend you see in interior design?
Arianna: I love a timeless design concept. But the trend I love the most at the moment is the use of neutral colors and soft lines.
BC: What is the best part about working in Miami?
Arianna: Miami is really vibrant and has so much to offer. There is always an art installation to look at and Wynwood and the Design District are wonderful places for inspiration.
BC: Speaking of inspiration…What inspires you?
Arianna: Everything. Traveling. Visiting new places. I also really enjoy looking at the work of other interior designers and architects.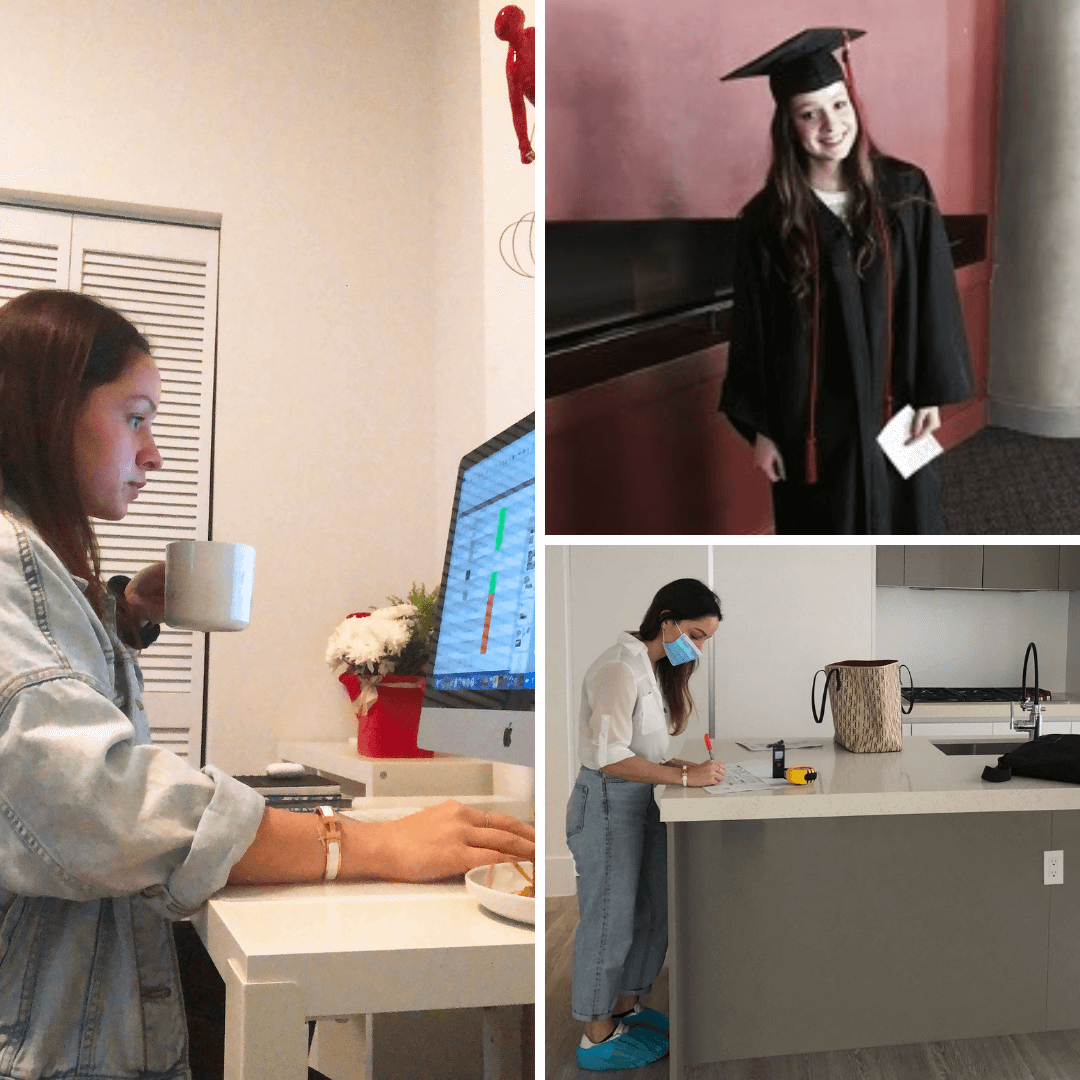 BC: When you're not creating beautiful designs for our clients, what are you up to?
Arianna: I love to cook, exercise, and be with my family and friends. I also recently started making pottery and it's very relaxing.
BC: Where do you see yourself in 10 years?
Arianna: Being a leading reference in the interior design industry in South Florida.
Located in Wynwood, Miami?
We invite you to contact us at our office:
Or you can subscribe to our Newsletter and get design inspiration, global trends, cutting-edge luxuries, and fresh ideas.