Miami designers and industry insiders gathered to raise $320,000 to help end AIDS. "Recognizing the need is the primary condition for design." –Charles Eames
Design in action. It's a great idea. So when Design on a Dime celebrated its second anniversary in our city, principals Jay Britto and David Charette joined hundreds of design enthusiasts, philanthropists, and Miami glitterati at the two-day fundraising event in the Design District's Moore Building.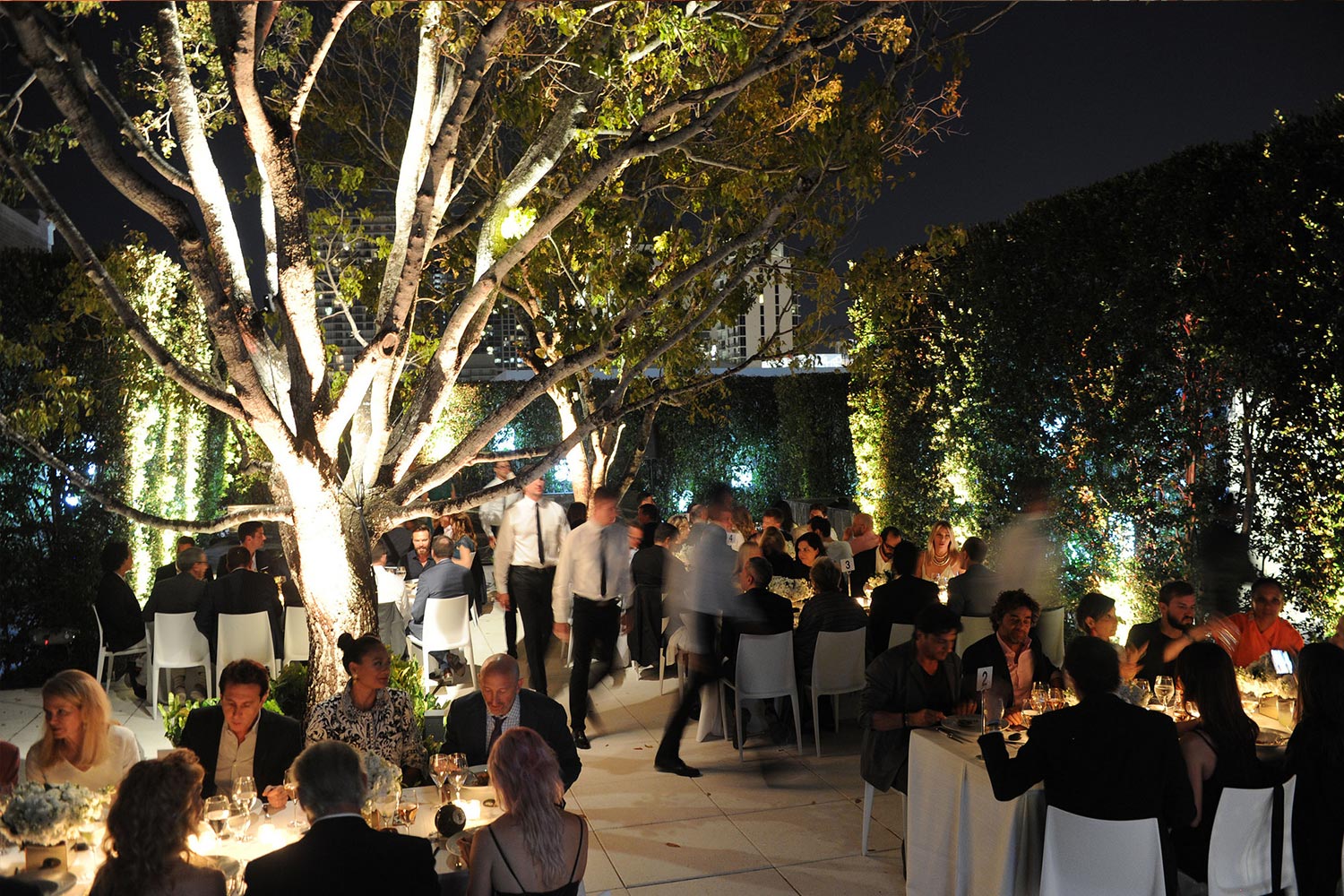 What's it all about? Design on a Dime is hosted by Housing Works, an AIDS advocacy organization whose mission is to eradicate AIDS nationally by 2025.
Designers are asked to create a unique room vignette curated with donated merchandise from well-known home décor brands and artists.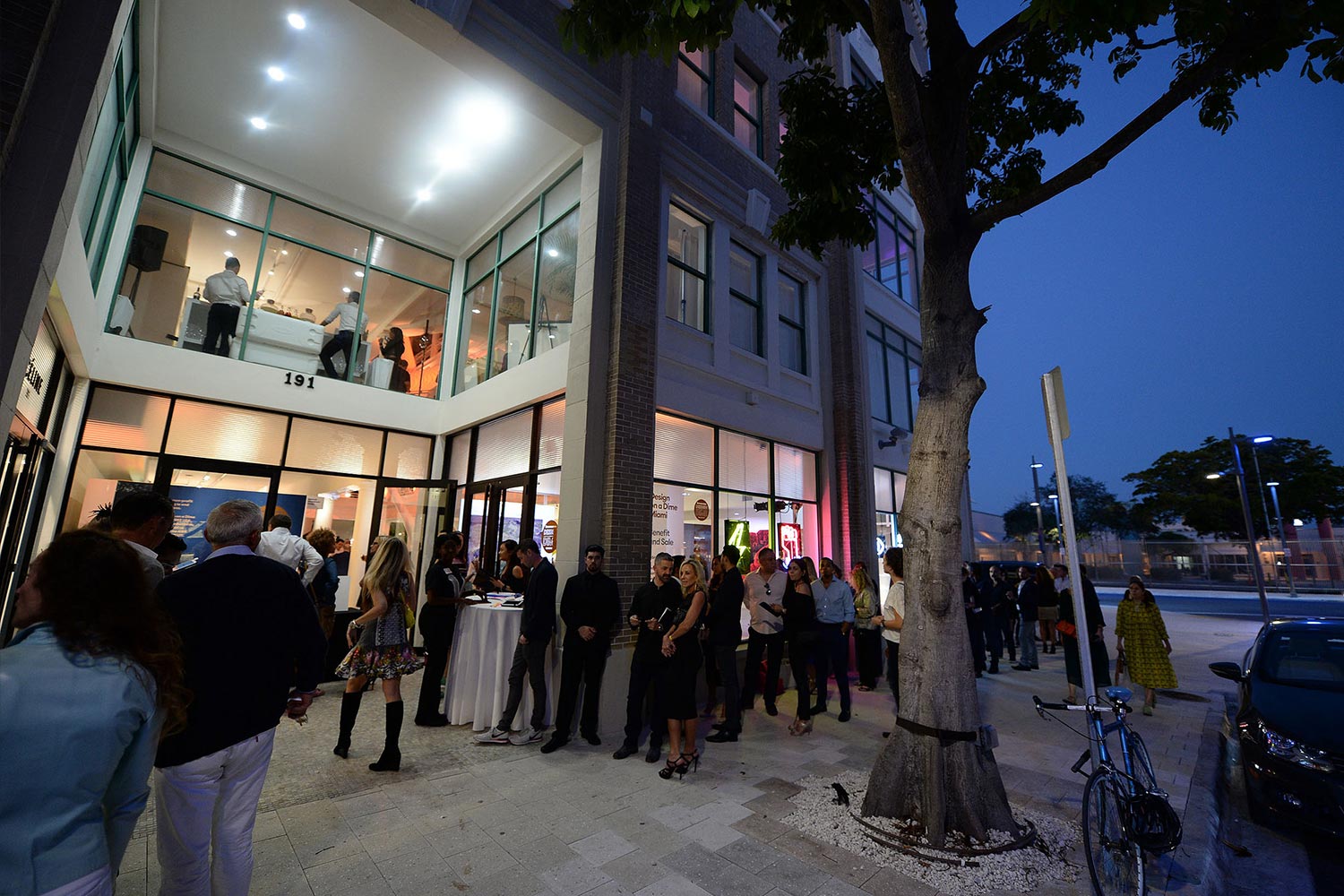 The vignettes—this year's event featured more than 25—are then open to VIP ticket holders at up to 80% off retail. That's right. 80% off. And the public can "shop" the vignettes, too, on the second day of the event. It's a great way to score a design deal and to feel good about giving back to the community.
"We love to see people from our industry helping our local community and also addressing AIDS," said Jay Britto who attended the event with his husband and business partner, David Charette. "It's a serious topic and a serious mission, but the event is fun and a really positive way to show how progress is being made."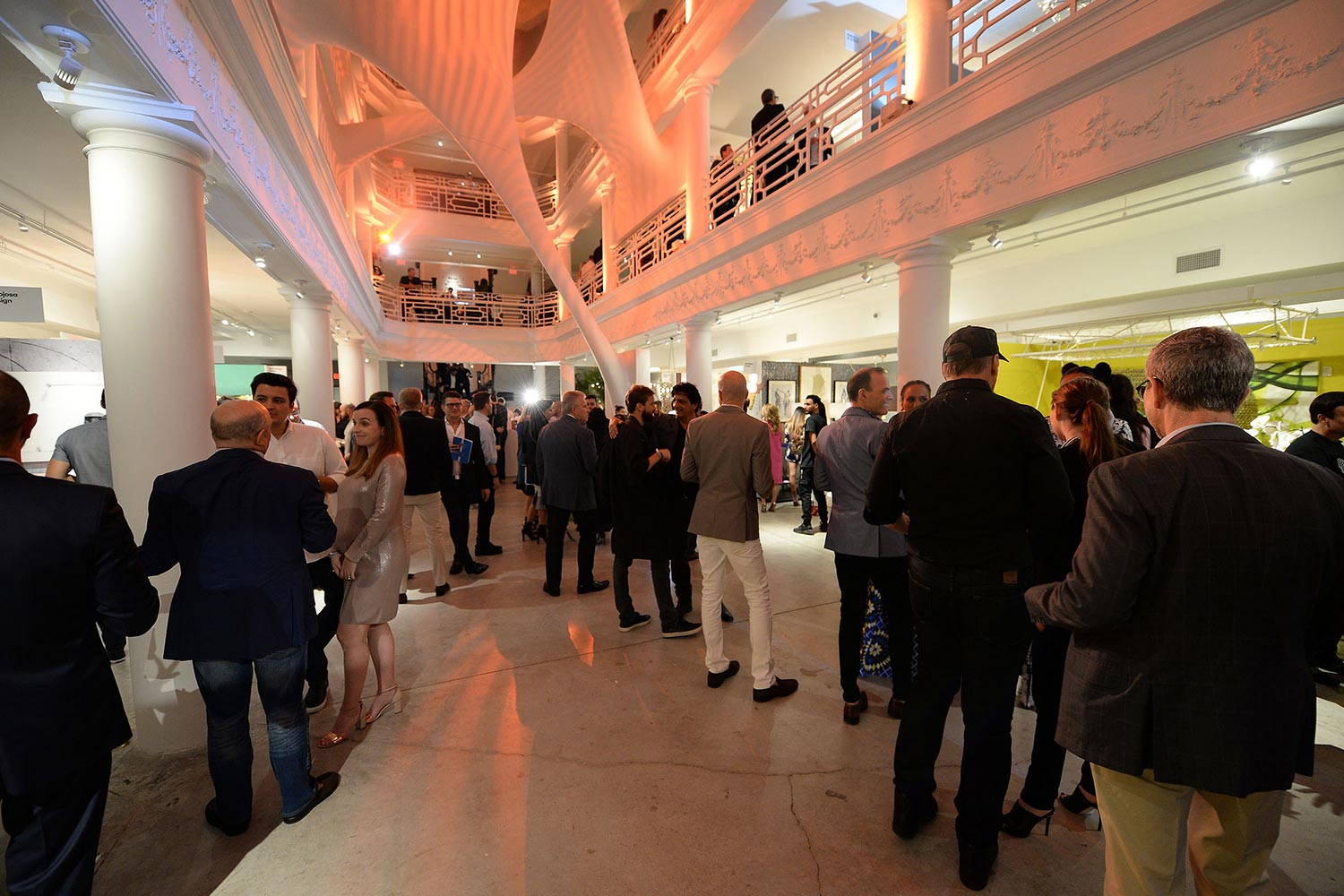 Indeed. Since its founding in 2004 by designer James Huniford, Design on a Dime has raised nearly $11 million. And the event has the backing of celebrities and philanthropists like this year's attendees, Venus Williams, Andy Cohen, Blaine Trump, and Cristina Saralegui, But Housing Works and Design on a Dime need your help. If you're a designer, you can participate in either the Miami or NYC events. Not a designer? Not a problem. Join Design on a Dime at any of their events and "shop" for donated items. Your contribution will go towards the goal of eliminating AIDS in the U.S. by 2025.
Consider attending Design on a Dime NYC on April 27, 2017. You can purchase tickets here.
Jay and David would like to thank host James Huniford and all of the participating designers and organizers for holding such a wonderful event. Special thanks go out to Michael Boodro, Elaine Griffin, Brian Kelly, Drew Limsky, Criselda Breene, Robert Brown, Todd Davis, Barbara Becker, and Douglas Friedman.
Design on a Dime sponsors: Miami Design District, ELLE DÉCOR, Benjamin Moore, Modern Luxury Miami, Modern Luxury 
Interiors South Florida, Gilead, The Points Guy, Orsman Design Inc., Whispering Angel and Chateau D' 
ESCLANS 

Presented in Partnership with: Josh Wood Productions & Mark Stephen Experiential Agency

FACEBOOK: https://www.facebook.com/HousingWorksThrifts
INSTAGRAM: @housingworks