Britto Charette is honored to be named a winner of the 2022 Built Design Award. Our Ritz-Carlton Miami Beach penthouse project was awarded the international prize in the residential interior design category, and we couldn't be happier.
Ritz-Carlton Miami Beach Penthouse; design by Britto Charette
The BLT Built Design Awards is an international competition and recognizes interior designers, architects, and construction experts for excellence in their respective fields. This year, Built Design Awards received more than 650 submissions. We are proud to be counted among the winners and would like to thank the jury for recognizing our team's efforts. We are also honored to be in the company of Zaha Hadid Architects, awarded the "Architectural Design of the Year" by BLT Design Awards.
This is Britto Charette's second year of winning a BLT Built Design Award.
Ritz-Carlton Residences Miami Beach penthouse; design by Britto Charette
Our winning project, located in Miami Beach, is a 6k sqft penthouse that sits atop an adaptive reuse building and provides captivating views. We have created a design for our clients that is modern and elegant, honoring Piero Lissoni's architectural vision for the building. Adapting the former hospital space to meet our clients' needs has posed interesting challenges and opportunities for our team, including the chance to include many custom elements.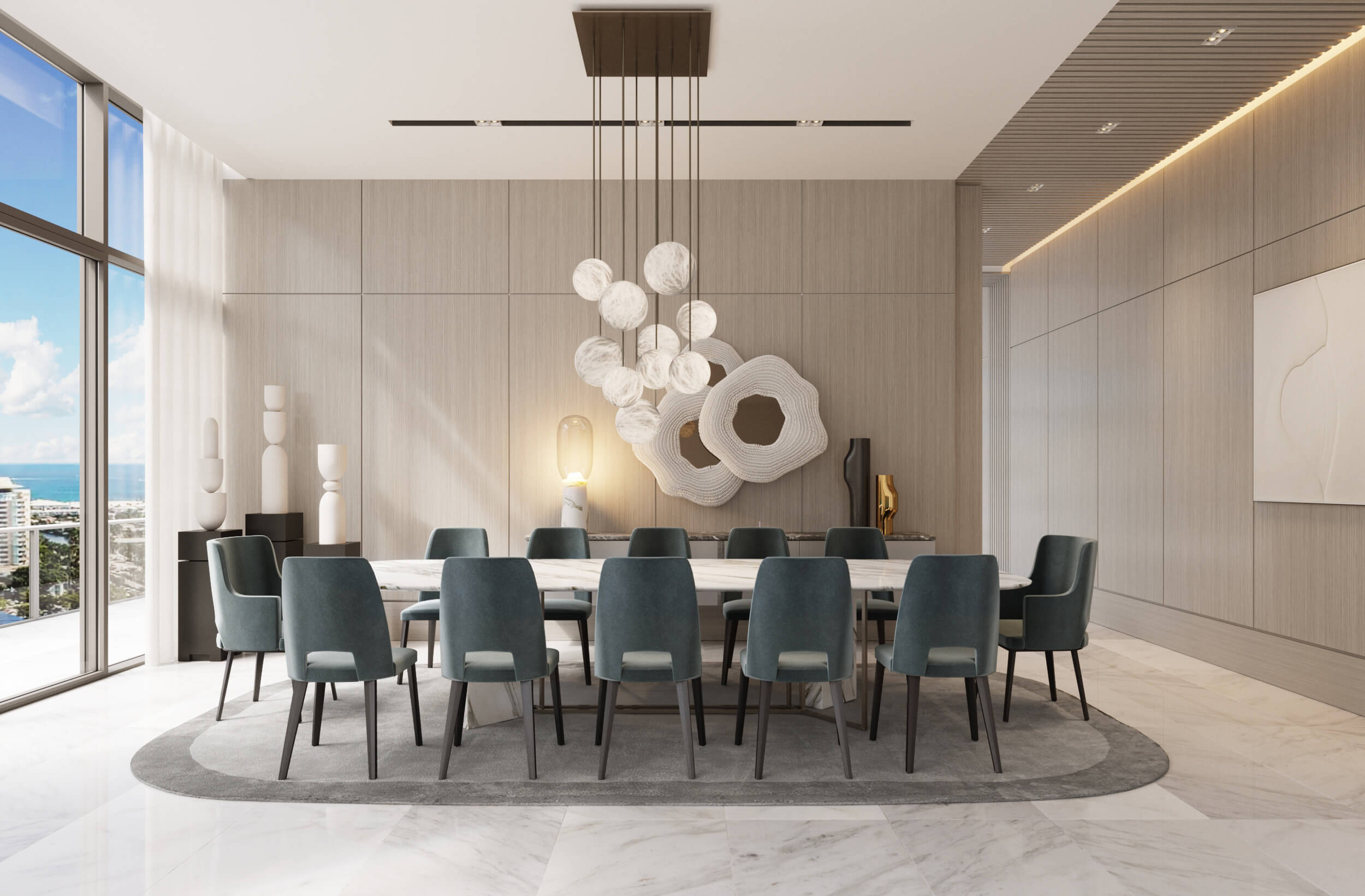 Dining room of Ritz-Carlton Miami Beach penthouse; design by Britto Charette

We dropped the 15' ceilings to 12' to hide the mechanicals and provide a homier atmosphere. To bring "Miami modern" to the space, we are using exquisite woods and stones and are incorporating custom millwork throughout. The neutral color palette frames 360 views of water and sky and is warmed with layers of texture including custom rugs, custom headboards, upholstered furniture, book matched marble, and accessories.
Primary bedroom suite; design by Britto Charette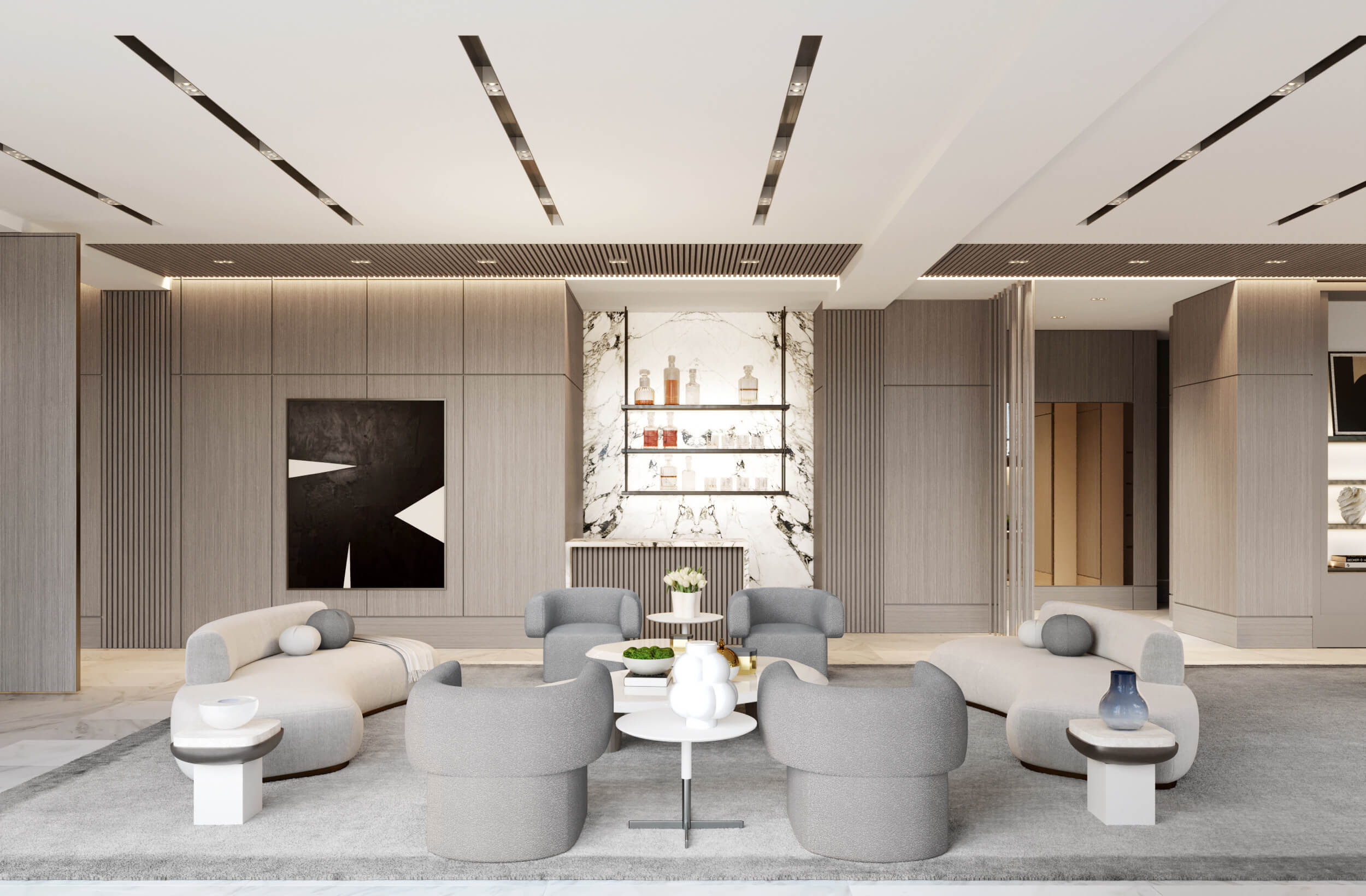 Ritz-Carlton Residences Miami Beach penthouse; design by Britto Charette
We are grateful to our clients for entrusting their design to our team. We would also like to thank our many partners and vendors, including DOO Architecture and Formbuilds LLC, who are working with us on this project. It is truly an honor to be recognized by BLT DESIGN AWARDS for our efforts.
To view all of the winning entries, please visit the BLT BUILT DESIGN AWARDS website here.
For more information about this project and other Britto Charette designs in progress, please visit our website.
Interested in learning more? Our team would be happy to share more information about our interior design services. You can reach us at 305.640.5005 or by email at contact@brittocharette.com.
Located in Wynwood, Miami?
We invite you to contact us at our office:
Or you can subscribe to our Newsletter and get design inspiration, global trends, cutting-edge luxuries, and fresh ideas.