We are proud to announce that your votes really did matter. Thank you for supporting Britto Charette in the most recent competition for Interior Design's Best of Year award.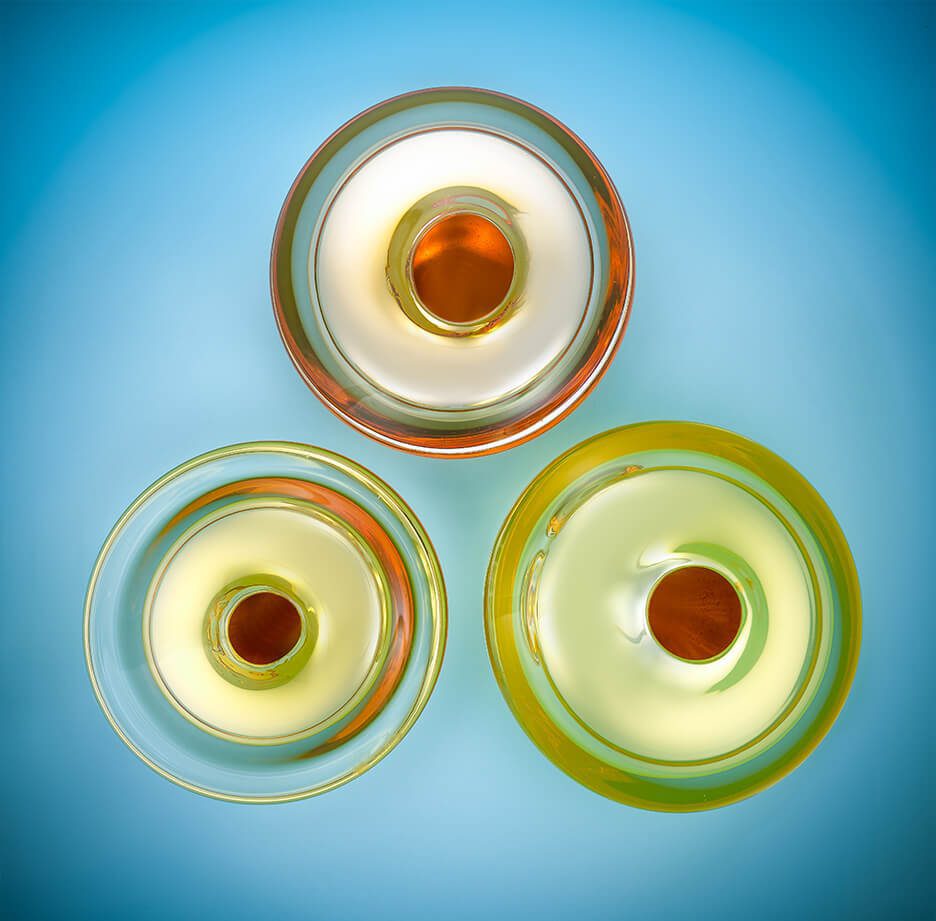 Jay Britto and David Charette's exquisite glass accessory called PUQUIOS is now a finalist and contender for the big prize. PUQUIOS is inspired by Nasca wells—ancient rock-lined spirals that adorn Peru's most mythic landscape. Scientists believe the funnel shaped wells created pressure to move water. The designers chose glass as the perfect vehicle to evoke a feeling of "pressure" when viewing PUQUIOS. Pressure to move toward it, to touch, and to enjoy the vase from every angle. From a distance, mercury appears to float within the glass, but as your proximity to the vessel changes, so does the vessel's exquisite coloration.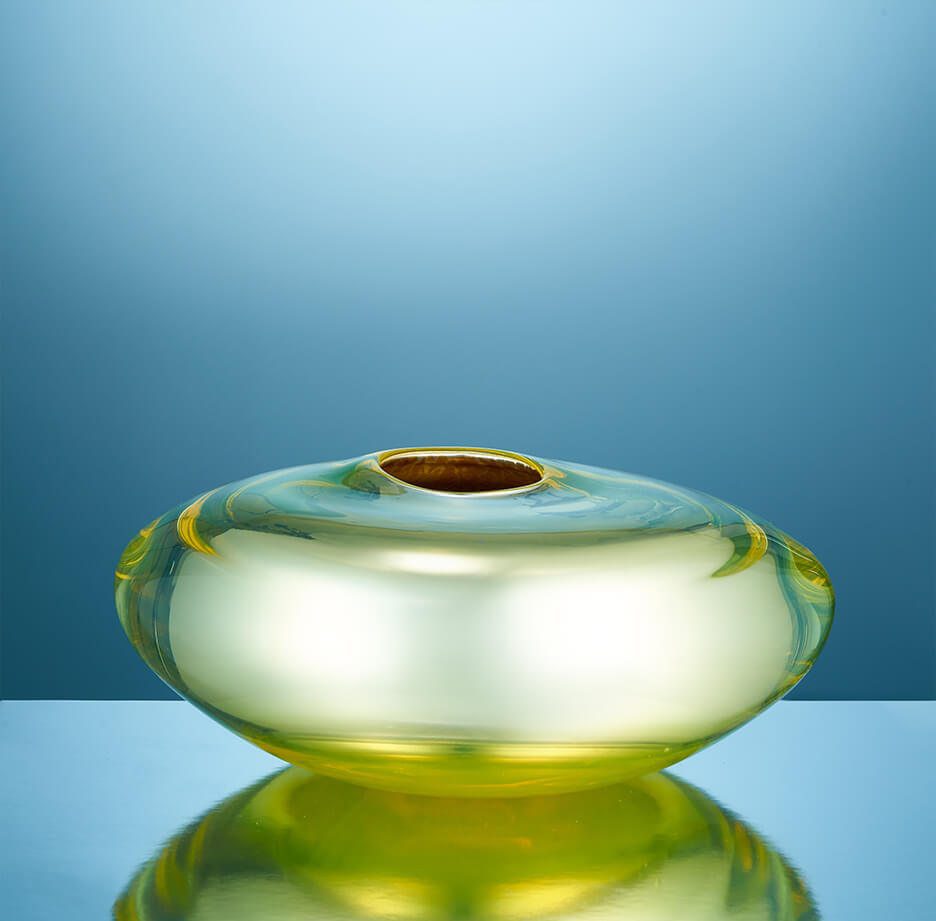 In their crucible of magic, Epiphany Glass artisans of Detroit carefully and individually handcraft each work of art to the designers' exacting specifications and standards. Just as water transformed the ancient Peruvian landscape, so is sand transformed in PUQUIOS. The vessels are available in ethereal hues of rose and phosphorescent yellow.
Contact Britto Charette for more information. And please keep your fingers crossed for us, will you? We'll keep you posted on the final results.